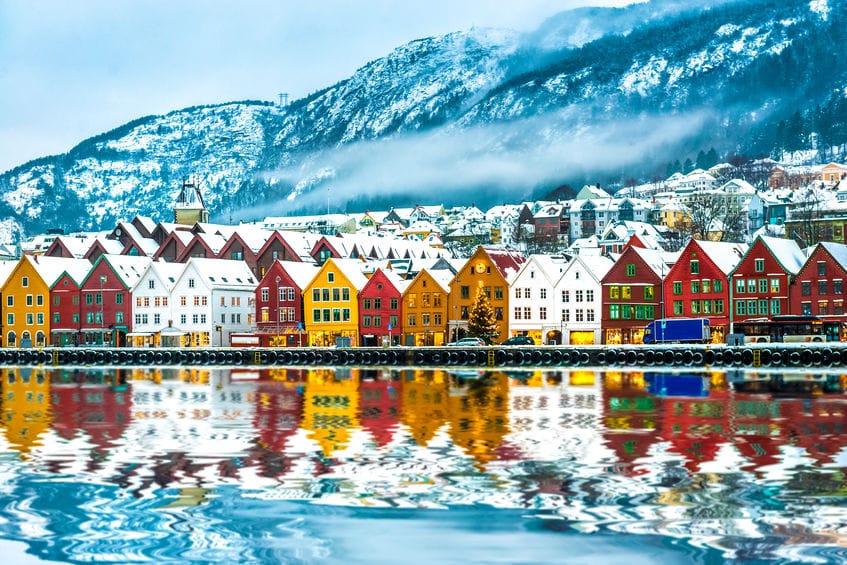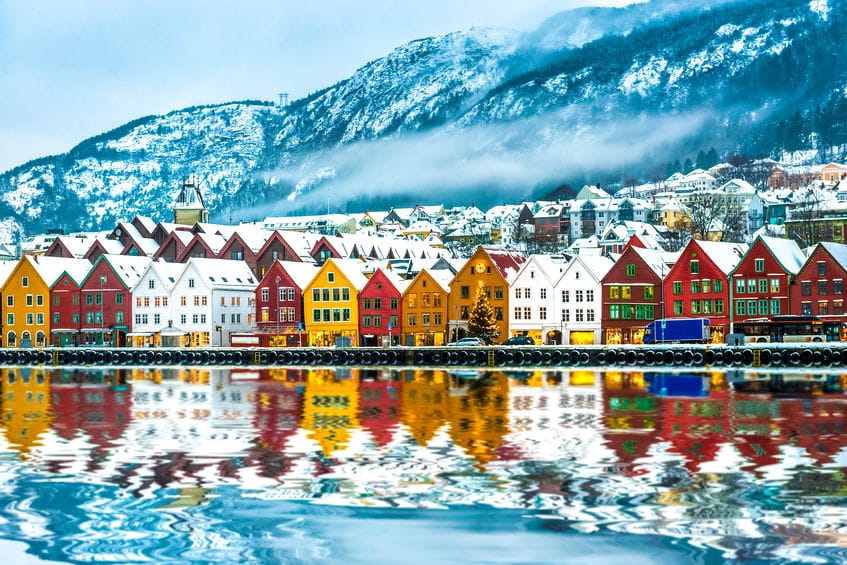 You've got 8 weeks to apply! This week includes a diverse list of fellowships in various disciplines, locations, and career-levels. You could conduct research in Norway, San Francisco, Washington DC, and others. There are also opportunities for hands-on experience in art history, public policy and service, journalism, and law. Apply now!
Not ready to apply this year? Click the links to bookmark these fellowships to your ProFellow account.
Upcoming Fellowship Deadlines: March 29 – April 4, 2020
CIMI Doctoral Fellowships

: CIMI offers a 3-year support grant for up to 6 students starting a PhD in one of the teams related to CIMI. The fellowships are open to French and foreign students and awarded on the basis of the quality of the academic records. The research areas should be developed within the activities at the Institut de Mathématiques de Toulouse (IMT) and the Institut de Recherche en Informatique de Toulouse (IRIT). PhD subjects with interactions between mathematics and computer science will be closely examined. / Due March 29, 2020
Future Leaders in Action (FLIA) Fellowships: For up to 13 weeks over the spring, summer, or fall, Future Leaders in Action ("FLIA") places fellows, emerging social sector leaders in youth-oriented nonprofit organizations to develop or implement enrichment programs which cultivate their leadership skills. Fellows work full-time, on-site with a partner on an enrichment program that focuses on one of the following areas: advancing skills for success, promoting public health and protecting the environment. There are fellowships available in New York, Portland and Iowa and past partners have included Boys & Girls Clubs, the Fiver Children's Foundation, Big Brothers Big Sisters and other health-related organizations. / Due March 29, 2020
CivicSpark AmeriCorps: CivicSpark is a Governor's Initiative AmeriCorps program in California dedicated to building capacity for local governments to address climate change, water, and land-use needs. Fellows have the opportunity to gain valuable experience in their field, build office professional skills, and develop a strong network, while creating a lasting impact in their service community during their 11 months of service. The program offers two fellowship tracks: CivicSpark Climate (50 Fellows) and CivicSpark Water (20 Fellows). Fellows receive a $16,000+ living allowance (before taxes) spread evenly over 11 months; Segal Education Award of $5,815 at the completion of service; and health insurance, among other benefits. / Due March 29, 2020
John D. Solomon Fellowship for Public Service

: The New York City Office of Emergency Management is accepting applications for the John D. Solomon Fellowship for Public Service. Fellows will complete a nine-month, paid fellowship in a New York City government agency or nonprofit focusing on emergency management. Graduate students in the fields of emergency management, public safety, journalism, social work, law, or a related field are eligible. For further eligibility requirements and to learn more about participating agencies, visit the fellowship website. / Due March 30, 2020
Zuckerman Israeli Postdoctoral STEM Scholars Program

: The Mortimer B. Zuckerman Stem Leadership Program attracts Israel postdoctoral scholars to study at an American university or research institute. Once they complete their research, Zuckerman postdocs create a network of academic collaboration and goodwill that will greatly benefit US Israeli scientific cooperation. Postdoctoral scholarships are for up to two years for $20,000 USD per academic year plus travel expenses and applicants must hold a PhD degree from one of the four participating universities (The Hebrew University of Jerusalem, Technion‑Israel Institute of Technology, Tel Aviv University, or the Weizmann Institute of Science). / Due March 30, 2020
Daniel Pearl Investigative Journalism Initiative

: Moment's Daniel Pearl Investigative Journalism Initiative (DPIJI) allows young journalists to do in-depth reporting on anti-Semitism and other deeply ingrained prejudices around the world. Open to journalists ages 22–38. Each cycle, Moment—with the help of an advisory board of journalists—selects one DPIJI Fellow, who receives $5,000 ($2,500 upfront and $2,500 upon publication) to produce a story. Fellows work closely with Moment editors and selected mentors to publish their completed project in Moment as well as partner media outlets. / Due March 30, 2020
DAAD Short Term Lectureship

: The DAAD Short Term Lectureship program facilitates the process of hosting German guest lecturers in North America. Its goal of sharing the talents of highly qualified German scholars with Canadian and US universities aims to promote academic activity in specialized fields, fill curricular gaps, or act as a stimulus for teaching and research. Thus this program is open to all academic disciplines. Applications are accepted on a rolling basis and reviewed four times a year. / Due March 30, 2020
University Innovation Fellowship: The Office of University Initiatives (UI) Fellowship in University Innovation is a 13-month program at ASU designed to engage talented early- and mid-career professionals from across the nation in big ideas and real program building processes. During the fellowship, fellows leverage the principles of Design Thinking to advance the New American University model. The fellowship is a full-time position (40+ hours per week) with a competitive salary of $50,000-$65,000 plus benefits. Applicants must have completed any graduate program within the last 5 years; are authorized to work in the United States; and are able to commit for the entire duration of the program. / Due March 30, 2020
CAO Graduate Research Fellowship Program: The Center for Advancing Opportunity (CAO) Research Fellowship Program is driving the discovery of evidence-based solutions to remove barriers to opportunity. The fellowship seeks to expand educational, social and economic opportunities in fragile communities in the U.S. Future leaders passionate about eliminating inequality, researching its causes, and contributing to innovative solutions are invited to apply. The fellowship award is applicable to tuition, fees, a stipend or a combination of the three for up to $40,000 a year. Applicants must be current doctoral students at a U.S. university. / Due March 30, 2020
Center for Advancing Opportunity Doctoral Fellowship: The Center for Advancing Opportunity (CAO) is providing a one-year scholarship of up to $40,000 for current doctoral students or students pursuing a doctoral degree in education, criminal justice or entrepreneurialism research while holding a minimum GPA of 3.0. The program is established through a partnership with the Thurgood Marshall College Fund (TMCF), Charles Koch Foundation and Koch Industries. Applicants must be a citizen or permanent resident of the United States. / Due March 30, 2020
Ignited Summer Fellowship Program

: Ignited (formerly IISME) offers research and industry-based professional development opportunities for K-16 teachers in Alameda, Contra Costa, Marin, San Francisco, San Mateo, Santa Clara, Santa Cruz, and Solano Counties. The program places eligible K-16 teachers of all subjects into high-performance work sites for the summer. Teachers work full-time for 8 weeks, complete a project for their sponsors, and are paid $9,000. Teachers also spend approximately 10% of their paid time focusing on how they will transfer their Fellowship experience back to their students. Applications are accepted on a rolling basis until all Fellowships are filled. / Due March 31, 2020
Hector Fellow Academy

: At the Hector Fellow Academy in Germany, ambitious young scientists get the opportunity to realize a self-developed research project under the supervision of a Hector Fellow. The Hector Fellow Academy funds several PhD positions for national and international Master graduates each year. The core of each application is the submission of an innovative and self-developed research proposal. The applicants will spend three years working on it at the home university of their supervising Hector Fellow. In addition to their salaried position, Hector Fellow Academy doctoral students receive €15,000 per year for material expenses. / Due March 31, 2020
Gleason/Kettel Summer Law Fellowship

: The Gleason/Kettel Summer Law Fellowship program provides a $5,000 stipend to allow a current law student or recent law school graduate to work in the field of sexual orientation and gender identity law and public policy. The fellowship is committed to inspiring law students to pursue careers in sexual orientation and gender identity law and public policy and to identify the next generation of leaders committed to promoting the rights and equity for the LGBT community. Through the fellowship, students gain experience and insight into the field and provide much-needed support to various organizations and scholars. Fellows must spend at least ten weeks at their placements. / Due March 31, 2020
Center for Colorado Women's History Fall Fellowship

: History Colorado is offering a fall fellowship for individuals to work at the Center for Colorado Women's History of the Byers-Evans House Museum. Eligible applicants are scholars, musicians, writers, activists and/or artists who are focused on Colorado's history in the interdisciplinary fields of women's studies, gender studies and ethnic studies. All fellows must work on a project to be presented within 60 days of the completion of the fellowship and will be presented with a $5,000 stipend. / Due March 31, 2020
Advanced Leadership Initiative

: Through the Advanced Leadership Initiative, Harvard is seeking to tap the experience of a socially conscious generation of leaders and help redirect and broaden their skills to fill critical leadership gaps in solving major social issues. Each year, a select group of Fellows from diverse sectors with a track record of achievement and accomplishment come to Harvard to transition from their primary income-earning careers and prepare for their next phase plan as change agents for society. ALI provides support commensurate with AL Fellows' status and stage of life, including shared office suite space, provision for spouse or partner to enroll in AL Partner Program, and special invitations to join other Harvard events. 4 deadlines for expression of interest each year. / Due March 31, 2020
Mobility Grant for Norwegian Language and Literature

: Mobility Grant for Norwegian Language and Literature shall facilitate shorter study/research stays in Norway for foreign students. The grant must be used for fieldwork in Norway in connection with the thesis for a Master's or PhD in Norwegian language and/or Norwegian literature.  The scholarship is awarded for a study stay of 1-3 months at a Norwegian higher education/research institution. The grant will cover expenses in connection with the research stay in Norway. The grant is currently NOK 10 092 per month. Fieldwork in one of the three northernmost counties in Norway will, in addition, imply an extra travel grant of NOK 1,000.  Grants for travel to and from Norway are not awarded. / Due March 31, 2020
SREB-State Doctoral Scholars Program

: The program's goal is to produce more minority PhD students who seek careers as faculty on college campuses. The Doctoral Scholars Program provides multiple layers of support including financial assistance, academic/research funding, career counseling and job postings, scholar counseling and advocacy, a scholar directory for networking and recruiting, an invitation to the annual Institute on Teaching and Mentoring, and continued early career support. The fellowship is open to minorities pursuing a Ph.D. who is a U.S. Citizen or have permanent U.S. residency. / Due March 31, 2020
Obama Foundation Scholars Program: The Obama Foundation and the University of Chicago Harris School of Public Policy share a goal of ensuring that talented young people from around the world have the opportunity to earn a Master of Arts degree in International Development and Policy (MAIDP) and make a difference in their communities. The Obama Foundation Scholars Program offers an extraordinary scholarship that covers tuition and expenses and provides a living stipend, funding for books and course materials, medical insurance, housing, and opportunities to experience unique out-of-the-classroom programming. Any travel costs will also be fully covered. / Due March 31, 2020
NREL Director's Postdoctoral Fellowship: The NREL Director's Fellowship attracts the next generation of exceptionally qualified scientists and engineers with outstanding talent and credentials in renewable energy research and related disciplines. Candidates are selected based on eligibility, program expectations, and research proposals. Successful candidates will serve a two-year term, with a possible third-year renewal paid with program funding. The Director's Postdoctoral Fellowship includes a premium salary rate, additional funding for conferences/presentations, competitive benefits package, and relocation assistance. / Due March 31, 2020
Gabr Fellowship: The Gabr Fellowship is for emerging leaders in the areas of art, science, media, law and both social and business entrepreneurship. Gabr Fellows travel to Egypt and the U.S. to develop a better and in depth understanding of each other's societies, customs, traditions, religions, politics, law, art, science and business environments. The group meets with renowned public figures to explore challenges faced by their societies and the global community today. Applicants should have big ideas and a strong interest in transnational dialogue. All applicants must be 24 to 35 years of age and must be citizens of Egypt, Great Britain, Jordan, Lebanon, France and the United States. / Due March 31, 2020
Young India Fellowship: The Young India Fellowship (YIF) seeks to prepare young women and men who will lead India through the 21st century. The YIF will bring together 300 emerging leaders from around India in a one-year residential post-graduate programme in Sonepat (Delhi, NCR). The YIF programme is open to all Indian citizens age 28 and younger with a recognised undergraduate or postgraduate degree and no more than two years of work experience. YIF has conceived the Experiential Learning Module, or ELM, to complement the academic work with real work experience. The Young India Fellowship covers, in full or in part, tuition, board and lodging. / Due March 31, 2020
PhD Fellowships for Women Scientists from Science and Technology Lagging Countries: The Fellowship is offered to women scientists from Science and Technology Lagging Countries (STLCs) to undertake PhD research in the Natural, Engineering and Information Technology sciences at a host institute in the Global South. The general purpose of the fellowship programme is to contribute to the emergence of a new generation of women leaders in science and technology, and to promote their effective participation in the scientific and technological development of their countries. The fellowship is for up to 4 years and includes full tuition and a monthly living stipend plus other benefits including insurance and visa expenses. / Due March 31, 2020
KSEA-KUSCO Scholarships for Graduate Students in the U.S.: The Korean-American Scientists and Engineers Association offers scholarship opportunities for Korean-American graduate students in the United States who excel in academics as well as in services to the community, and have demonstrated a potential to become future leaders of the society for closer cooperation between the U.S. and Korea. Applicants must be of Korean heritage and currently enrolled at an accredited U.S. university in a graduate degree program. Scholarships of $1,500 are available for eligible applicants majoring in science, engineering or related fields. / Due March 31, 2020
Professional Fellows Program: The Professional Fellows Program brings emerging leaders (age 25-35) from around the world to the United States for intensive fellowships designed to broaden their professional expertise. Participants spend 4-6 weeks in the U.S., where they complete individually tailored fellowships in appropriate businesses, government offices, media, non-profit organizations, or business associations. The program also establishes structured interaction among Americans and foreign participants. Participants must be mid-level professionals and be proficient in English. Fellowships are offered twice per year, in the Spring and Fall. Deadlines and eligibility requirements for this program may vary by country. / Due March 31, 2020
CDC Evaluation Fellowship Program: CDC Evaluation Fellows work under the leadership of CDC's Chief Evaluation Officer; they will be matched with CDC host programs in Atlanta to work on program evaluation activities for/with those programs for two years. Fellows are PhD or master's degree professionals with backgrounds in evaluation, behavioral and social sciences, public health, and other disciplines relevant to CDC's work. Successful applicants also typically have significant experience in applied evaluation projects. Fellows are typically based in Atlanta, although we have had some Fellows at CDC Centers in Washington, DC. Fellows receive a monthly stipend depending on education level and experience. Non-U.S. citizens are eligible to apply. / Due March 31, 2020
Equitable Futures Postdoctoral Fellowship: This two-year fellowship is for scholars who have deep connections and background with marginalized communities, committed to social justice, with research interests in career equity. Fellows will be leading research projects as part of the Equitable Futures Research and Innovation Network—a new network of researchers, designers, practitioners, and organizations mobilizing relational and culturally relevant approaches to expanding occupational pathways for youth. Fellows receive an award of $70,000 per year for salary and benefits, with additional support for research and travel expenses, and professional development. / Due March 31, 2020
Mother Jones Ben Bagdikian Fellowship Program

: The Ben Bagdikian Fellowship Program offers a crash course in investigative journalism. It also supports emerging journalists and media professionals, allowing them to make invaluable contributions to a high-flying news organization. Based in San Francisco or Washington, DC, Mother Jones fellows dive deep into every aspect of a national multimedia outfit—from the making of news, to making it pretty, to ensuring its impact, to mastering the inner workings of nonprofit publishing. Fellows receive a $1,500 monthly stipend. After six months, fellows can apply to stay on for a 6-month senior fellowship with an increased $1,800 monthly stipend. / Due April 1, 2020
NORAM Scholarship for Americans to Study in Norway

: NORAM scholarships provide financial support for Americans to study or conduct research in areas of mutual importance to Norway and the United States to strengthen the ties of friendship between the two countries. Every year, NORAM offers up to 10 scholarships ranging from $1,500 – $5,000 to American students, based on merit and need. The size of the individual grants depends on the research subject, purpose and the intended length of stay in Norway. Candidates must be U.S. citizens and have completed a Bachelor's degree before the application deadline. / Due April 1, 2020
Bullitt Environmental Fellowship

: The Bullitt Environmental Fellowship is a two-year, $50,000/year fellowship for graduate students attending universities in communities under-represented in the environmental movement who are interested in pursuing leadership positions within the environmental field. Applicants must be graduate students at universities physically located within the Foundation's areas of focus: Washington, Oregon, Idaho, western Montana, southern Alaska, and British Columbia. The Foundation encourages applications from a broad diversity of students, with a particular emphasis on students of color and others who have overcome significant hardships. / Due April 1, 2020
United Way Homelessness Policy Fellowship Program

: The Homelessness Policy Fellowship is a unique opportunity for recent graduates to work with top public sector systems leaders and local public leadership while gaining firsthand experience tackling one of L.A.'s most challenging and critical issues – homelessness. Fellows will receive an annual stipend of $60,000, ongoing training, professional development opportunities, and mentorship from public sector leaders. This one-year, full-time fellowship program will be offered to five recent graduates with advanced degrees who are committed to ending homelessness in L.A. / Due April 1, 2020
Hoosier STEM Academy Academic Fellowship

: The Hoosier STEM Academy's goal is to address a teacher shortage in Indiana in the fields of science, technology, engineering, and math. The academy offers two programs: one for STEM professionals planning to transition to teaching and one for already-licensed teachers who wish to take graduate-level STEM courses to complete their credential to teach dual-credit courses at Indiana high schools. Participants in the Fellows Program earn a master's degree in education in one year if you already have a bachelor's degree in a STEM field and receive a $30,000 stipend. Participants in the Teachers Program take courses that will let you teach dual-credit STEM classes in underserved Indiana schools and receive a $1,400 stipend for each course taken. / Due April 1, 2020
Impact WRKSHP: Design Fellowship: Impact Wrkshp is a unique 12-week summer fellowship for women in design. The fellowship connects interdisciplinary design students with a local K-12 school and provides them with the tools, training, and mentorship to bring a design project to life within that school. Applicants must be female students or recent graduates of design programs in interior design, architecture, exhibition design, product design, furniture design or graphic design. Applicants must be available to meet in Jersey City, New Jersey for 3 hours 2-3 days a week for the full fellowship cycle. In addition to covering all project related material + fabrication expenses, Impact Wrkshp awards each fellowship recipient with a monetary stipend. / Due April 1, 2020
Indiana University-Purdue University Fully Funded Phd Program in Health Policy and Management: IUPUI offers a fully funded PhD program in Health Policy and Management. PhD students will focus on the creation of new knowledge that informs the advancement of health services delivery within and across the public, private, and non-profit sectors. With a PhD degree in Health Policy and Management, students will be well-prepared to take on independent research roles as academic faculty members. Collaboration with other schools at IUPUI is encouraged as students conduct their research and finish their thesis. Students are fully funded with packages including tuition remission, health insurance and a living stipend. The application deadline to receive priority for financial support is January 5. / Due April 1, 2020
Running Start Congressional Fellowship: Each spring and fall, eight Running Start Congressional Fellows are selected through a highly competitive application process. Running Start is nonpartisan and looks for applicants from across the political spectrum for this program. Fellows intern for a female Member of Congress Monday through Thursday and each Friday are trained by political experts in Running Start's office and then mentored by high level political mentors. Fellows live together in a house on Capitol Hill, free of charge, and are provided with a $2,500 living stipend for the semester. / Due April 1, 2020
Robert E. Shope International Fellowship: The Fellowship provides $25,000 in support for international training opportunities in arbovirology and emerging diseases for those with an MD, DVM, PhD or the equivalent. Recipients will be involved in arbovirology and/or emerging diseases from clinical to field to laboratory studies. This award provides support for a short-term research experience in the tropics in the area of arbovirology and/or emerging diseases. Eligible applicants are full-time post-doctoral fellows with positions at accredited U.S. or Canadian institutions studying any tropical infectious disease in arbovirology and/or emerging tropical infectious diseases. / Due April 1, 2020
Carman International Fellowship at Mosaic: This is a year long, paid fellowship that provides recent graduates interested in disability and international development an opportunity to work full time with Mosaic's local partner at the grassroots level in Moshi, Tanzania. Fellows are provided a monthly stipend, housing allowance and and round-trip travel to Tanzania. The fellowship is seeking candidates with a Bachelor's degree in International Studies, International Relations, Global or Public Health, or related field and previous field experience in an international setting. / Due April 1, 2020
AIFS Summer Institute at Shakespeare's Globe Theatre: The Fulbright Commission American Institute for Foreign Study (AIFS) Summer Institute at Shakespeare's Globe Theatre in London is a three-week cultural and academic program for US college freshman and sophomores. This program focuses on both acting and understanding Shakespeare texts. Students' studies are supplemented by workshops focusing on combat and sword play, movement, dance and design. Students will also have the opportunity to watch performances and take part in a question and answer session with the Globe actors. Travel expenses, tuition and fees and food and lodging are provided. / Due April 1, 2020
America Needs You Fellows Program: America Needs You helps first-generation college students, who are the first in their families to attend college, select, secure, and succeed in their careers. The Fellows Program is an intensive mentoring and training program where Fellows develop relationships with highly accomplished community and business leaders. ANY Fellows attend 28 full-day workshops over two years, receiving intense career development and leadership training. All Fellows are matched one-on-one with a young professional Mentor Coach dedicated to their personal and professional growth. Fellows earn a $2,500 professional development grant. / Due April 1, 2020
Interpretive Fellowships at Art Museums: The program is intended to encourage students to explore interpretive careers in art museums. Six Kress Interpretive Fellowships are awarded each year to American art museums for 9-12 month professional development opportunities. Application must be made by the art museum proposing to host a Fellow. These Interpretive Fellowships are intended as an opportunity for individuals who have completed a degree (B.A., M.A., or Ph.D.) in art history, art education, studio art or museum studies and who are pursuing or contemplating graduate study or professional placement in these or related fields. The Fellowship award is $30,000. / Due April 1, 2020
Dog Tag Inc. Fellowship: Dog Tag Inc. (DTI) empowers service-disabled veterans, military spouses, and caregivers to discover personal and professional fulfillment in the civilian world through an innovative business fellowship. A five-month program in Washington DC for fellows to dip their toe back into education, gain first-hand experience in a real small business, explore a wide-variety of civilian career paths, and acquire soft skills through professional workshops. Fellows earn a certificate in Business Administration from Georgetown University. A monthly stipend and associated costs are covered by Dog Tag Inc. so fellows do not need to use their veteran benefits or GI Bill. / Due April 2, 2020
Data Science Fellowship: The Data Incubator is an intensive 8 week fellowship that prepares masters students, PhDs, and postdocs in STEM and social science fields seeking industry careers as data scientists. A variety of innovative companies partner with The Data Incubator for their hiring and training needs, including LinkedIn, Genentech, Capital One, Pfizer, and many others. The program is free for admitted Fellows. Fellows have the option to participate in the program either in person in New York City, Washington DC, Seattle, Boston, the San Francisco Bay Area, or remotely online. Multiple sessions offered each year, check the website for deadlines, including early priority deadlines. / Due April 3, 2020
Teach For Nigeria: The Teach for Nigeria Fellowship program is a 2 year full-time paid commitment in which we place the most outstanding graduates and professionals to teach in Nigeria's underserved schools in low- income communities. Teach for Nigeria is looking for individuals with varied levels of experience including recent graduates, working youth, experienced professionals and entrepreneurs. To apply, you must be a Nigerian citizen, hold a minimum of a Bachelor's degree and be younger than 35. / Due April 4, 2020
© Victoria Johnson 2020, all rights reserved.