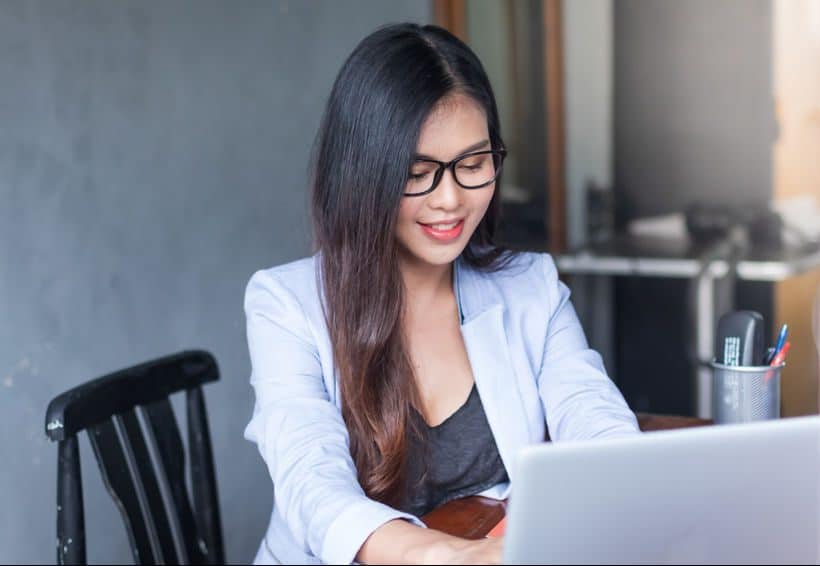 This list of fellowships with upcoming deadlines includes opportunities in creative writing, journalism, cancer research, American history, and economics. There are also programs for Ph.D. students, scholars, social entrepreneurs, and more. Apply now!
Not ready to apply this year? Click the links to bookmark these fellowships to your ProFellow account.
Upcoming Fellowship Deadlines: March 7 – 20, 2021
NEA Literature Fellowships: Creative Writing:

The NEA Literature Fellowships program offers $25,000 grants in prose (fiction and creative nonfiction) and poetry to published creative writers that enable recipients to set aside time for writing, research, travel, and general career advancement. The program operates on a two-year cycle with fellowships in prose and poetry available in alternating years. Only citizens or permanent residents of the United States are eligible to apply. Candidates must meet the fellowship's publication requirements. / Due March 10, 2021
Fulbright Specialist Program: The Fulbright Specialist Program is a unique opportunity for U.S. academics and established professionals to engage in two- to six-week, project-based exchanges at host institutions in over 150 countries. Specialists, who represent a wide range of professional and academic disciplines, are competitively selected to join the Fulbright Specialist Roster based on their knowledge, skill sets, and ability to make a significant contribution to projects overseas. Specialists receive full funding to participate in Fulbright Specialist projects, including travel, stipend and lodging. Applications are accepted throughout the year. Peer review panels evaluate applications approximately every eight weeks. / Due March 10, 2021
National Abolitionist Teaching Fellowship: The National Abolitionist Teaching Fellowship offers middle and high school teachers the opportunity to work alongside youth in challenging traditional classroom environments. Through our youth-led approach, Abolitionist Fellows are provided with the community, education, and individualized classroom support to drive systemic change. Fellows receive tailored coaching and curriculum development support grounded in our PERM Framework which is geared towards improving outcomes for Black and Latinx students. Fellows also receive a $2,000 stipend to use towards resources for decolonizing their classroom.

/ Due March 10, 2021
Teach For India: The Teach For India Fellowship program is a 2 year full-time paid commitment in which we place the most promising graduates and professionals as full-time teachers in under-resourced and low-income schools. Students and professionals with a Bachelor's Degree at the time of joining the Fellowship are invited to apply. Applicants need to be either of Indian citizenship or of Indian origin. Teach For India Fellows will be paid a salary of Rs. 17,500 per month. Four deadlines, check the website. / Due March 14, 2021
Baird Society Resident Scholar Program

: The Baird Society Resident Scholar Program was established to support the study of some of SI Libraries' most unique and valuable holdings: its Special Collections. Stipends of $3,500 per month for up to six months are available for individuals working on a topic relating to these collections. Historians, librarians, doctoral students, and postdoctoral scholars are welcome to apply. Scholars must be in residence at the Smithsonian during the award period. While the Libraries' extensive general collections may be used to support scholars' research, the focus of their projects must center around Special Collections located in DC and NYC. / Due March 15, 2021
Food and Farming Journalism Fellowships

: Aimed at early and mid-career journalists, the Fellowship presents an opportunity to report ambitious long-form stories on the full range of subjects under the rubric of food systems: agricultural and nutritional policy, the food industry, food science, technology and culture, farming, agriculture and the environment (including climate change), global trade and supply chains, food system security and public health. We will award 10 early and mid-career journalists $10,000 to travel and report these stories. The fellowship is open to both print and audio journalists. / Due March 15, 2021
Running Start Congressional Fellowship

: Each spring and fall, eight Running Start Congressional Fellows are selected through a highly competitive application process. Running Start is nonpartisan and looks for applicants from across the political spectrum for this program. Fellows intern for a female Member of Congress Monday through Thursday and each Friday are trained by political experts in Running Start's office and then mentored by high-level political mentors. Fellows live together in a house on Capitol Hill, free of charge, and are provided with a $2,500 living stipend for the semester. / Due March 15, 2021
Australia to USA Fellowship Program

: The Association awards Fellowships at the graduate (Masters, PhD or postdoctoral) level of up to US$40,000 each year. Fellowships are available for Australians who will benefit from doing advanced research or study in the fields of business, science, technology, medicine, engineering and sustainable development in the United States. Applicants must make their own arrangements for university affiliation and have a confirmed placement by the time the Fellowship is awarded. Applicants must be Australian citizens or permanent residents of Australia doing research or studying at the graduate level – Masters, Ph.D. or postdoctoral. Applicants may already be in the U.S. at the time of application. / Due March 15, 2021
Adam Smith Fellowships

: Adam Smith Fellowships are awarded to graduate students attending Ph.D. programs in a variety of fields including economics, philosophy, political science, and sociology. Smith Fellows spend three weekends during the academic year and one week during the summer in residence at George Mason University participating in workshops and seminars on the Austrian, Virginia, and Bloomington schools of political economy. The total award of up to $10,000 includes a quarterly stipend and travel and lodging to attend colloquia hosted by the Mercatus Center. / Due March 15, 2021
Frédéric Bastiat Fellowship

: The Frédéric Bastiat Fellowship is a one-year, competitive fellowship program awarded to graduate students attending master's, juris doctorate, and doctoral programs in a variety of fields including economics, law, political science, and public policy. The aim of this fellowship is to introduce students to the Austrian, Virginia, and Bloomington schools of political economy as academic foundations for pursuing contemporary policy analysis. The total award of up to $5,000 includes a stipend and travel and lodging to attend colloquia hosted by the Mercatus Center. Bastiat Fellows are eligible to apply for conference and research support. / Due March 15, 2021
Damon Runyon Fellowship

: The Damon Runyon Cancer Research Foundation encourages all theoretical and experimental research relevant to the study of cancer and the search for cancer causes, mechanisms, therapies and prevention. Candidates, already holding a Ph.D., must apply for the fellowship under the guidance of a sponsor—a scientist (tenured, tenure-track or equivalent position) capable of providing mentorship to the fellow. 4-year fellowships are contingent upon satisfactory progress reports. A base stipend of $52k plus additional funding for expenses is provided. / Due March 15, 2021
Hansen Leadership Institute

: This summer fellowship is an opportunity for international and U.S. students to build leadership skills and better cultural understanding to help form a more peaceful future. Fellows receive hands-on training in team-building, public speaking, negotiation, mediation and working together to solve international problems. Leadership training includes meeting with political and business leaders to learn real-world skills and how to implement these skills at home after the program. The program is located in San Diego, CA and open to international and U.S. undergraduate and master's students aged 20-25. Non-U.S. citizens: January deadline; U.S. citizens: March deadline. / Due March 15, 2021
Oskar Morgenstern Fellowship

: The Mercatus Center at George Mason University is offering a one-year fellowship program for PhD scholars to study quantitative and empirical techniques in Austrian, Virginia, and Bloomington schools of political economy. Fellows attend colloquia for two weekends during the academic year and three days during the summer, focusing on the three schools of economy. Research funding is available upon application in addition to a $7,000 stipend for each fellow. / Due March 15, 2021
QuEST Fellowship

: QuEST (Quaker Experiential Service and Training) is a residential service and social justice fellowship program that seeks to build a peaceful world by empowering young adults to act as agents of social change and social service. Each year, the program provides six recent college graduates with year-long positions at local nonprofit organizations, training and support for professional and personal growth, and cooperative living in a shared house. QuEST covers all living expenses, including room and board, transportation, and health care, as well as any interest that accumulates on student loans during the fellowship year. Fellows also receive $150 personal stipend each month and $1000 exit stipend upon successful completion of the program. / Due March 15, 2021
Dog Tag Inc. Fellowship: Dog Tag Inc. (DTI) runs a living business school for transitioning veterans with service-connected disabilities, military spouses, and caregivers, empowering them to rediscover purpose through an entrepreneurship-focused fellowship program. Throughout the five-month program, fellows gain business skills in both the classroom and in practice at Dog Tag Bakery. The Fellowship program combines coursework, workshops, wellness techniques, guest speakers, and experiential learning to help fellows find what they want to do next beyond their military-connected service. Fellows graduate with a certificate in business administration from Georgetown University and receive a monthly stipend. / Due March 15, 2021
Structural Engineering Travel Fellowship: The Structural Engineering Travel Fellowship is a $20,000 award that aims to foster an appreciation of the aesthetic potential in the structural design of buildings and bridges by enabling a gifted graduate to experience works of architecture and engineering first hand. The Foundation hopes that the Fellow will in turn influence the practice and teaching of structural engineering in the future. Applicants must be graduating with a bachelor's degree, master's degree, or Ph.D. in Civil or Architectural Engineering with a specialization in Structural Engineering from a U.S. school. U.S. citizenship is not required. / Due March 15, 2021
Fellowship in Global Journalism

: Each year, the University of Toronto selects 15 outstanding people from around the world with specialist knowledge of their discipline for an 8-month fellowship. Applicants must have a graduate degree, or professional degree, or a few years' work experience in their discipline; have strong communications instincts; and are hungry to cover their disciplines as journalists in all platforms including print, on-line, broadcast and radio, full-time or part-time. Prior experience as a journalist is NOT necessary, but some specific qualities are. Fellows graduate with a Certificate in Global Journalism. Fellowship provides $20,000 towards tuition. / Due March 16, 2021
Health Policy Research Scholars

: Health Policy Research Scholars is a national change leadership development opportunity for full-time second- or third-year doctoral students from marginalized backgrounds and/or populations underrepresented in specific doctoral disciplines. Scholars from diverse research areas such as economics, political science, psychology, environmental health, and others, with a focus on health policy, health equity and/or social justice are encouraged to apply. Participants complete their doctoral programs at their home institutions across the U.S. but are expected to participate in leadership development training, virtual coursework and mentoring, and attend at least one annual gathering (travel funded by the program). Scholars will also receive an annual stipend of up to $30,000 for up to four years and are also eligible for a competitive dissertation grant of up to $10,000. / Due March 17, 2021
Etruscan Foundation Research Fellowship

: The Etruscan Foundation Research Fellowship is designed to support research in all areas of research on Etruscan and indigenous cultures of non-Greek Italy dating from the Neolithic through the 1st Century BCE. The fellowship is open to Canadian and U.S. citizens and those affiliated with U.S. institutions who are PhD candidates (ABD), PhD independent researchers and PhD untenured faculty. The fellowship carries an award of $7,500 which can be used to support all travel, meals, lodging and ancillary materials for the fellow as they conduct their research. / Due March 17, 2021
Department of Energy National Nuclear Security Administration Laboratory Residency Graduate Fellowship

: The DOE NNSA LRGF is open to U.S. citizens engaged in full-time study toward a doctoral degree at an accredited U.S. university. The fellowship requires a university program of study that includes courses in the physical, engineering, mathematical and/or computer sciences. Fellows must also complete a minimum of two 12-week laboratory residencies at one of four approved NNSA facilities. Benefits include a $36,000 yearly stipend; payment of full tuition and required fees during the appointment period at any accredited U.S. university; an annual $2,000 academic allowance for research or professional development expenses, and more. / Due March 17,2021
C. Lowell Harriss Dissertation Fellowship Program

: The annual C. Lowell Harriss Dissertation Fellowship Program invites applications from doctoral students, mainly at U.S. universities, who are writing theses in fields that address the Institute's primary interest areas in valuation and taxation, planning, and related topics. Fellowships of $10,000 each support development of a thesis proposal and/or completion of thesis research. / Due March 19, 2021
Weil Legal Innovators Program: The Weil Legal Innovators Program engages incoming law school students in addressing some of the most pressing social and legal challenges in our communities today. Weil Legal Innovators are incoming law school students who plan to attend one of eight WLI Law School Partners. Innovators defer their first year of law school to work at a WLI partner nonprofit organization for a paid public service fellowship. Fellows receive $50,000 in compensation for the fellowship year, plus benefits and a one-time $10,000 law school scholarship awarded upon starting first year of law school at a WLI partner institution. Due March 19, 2021
© Victoria Johnson 2021, all rights reserved.