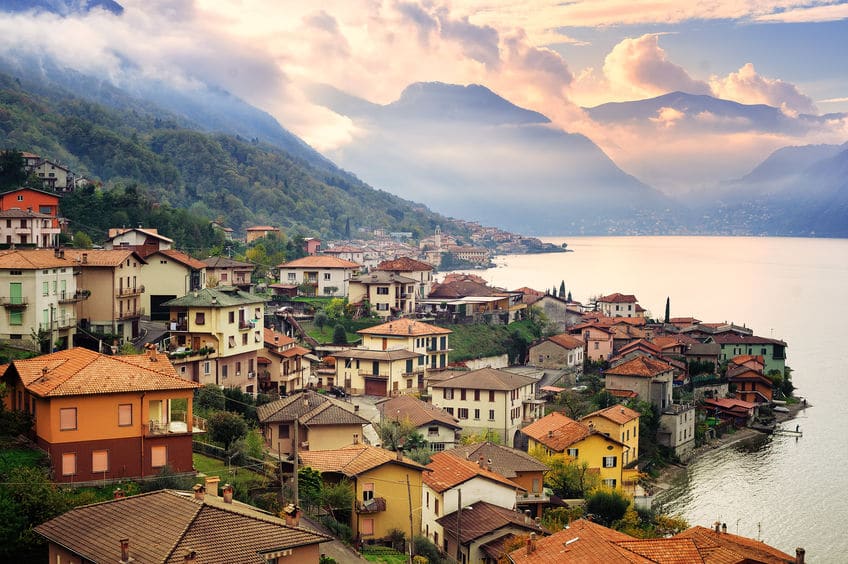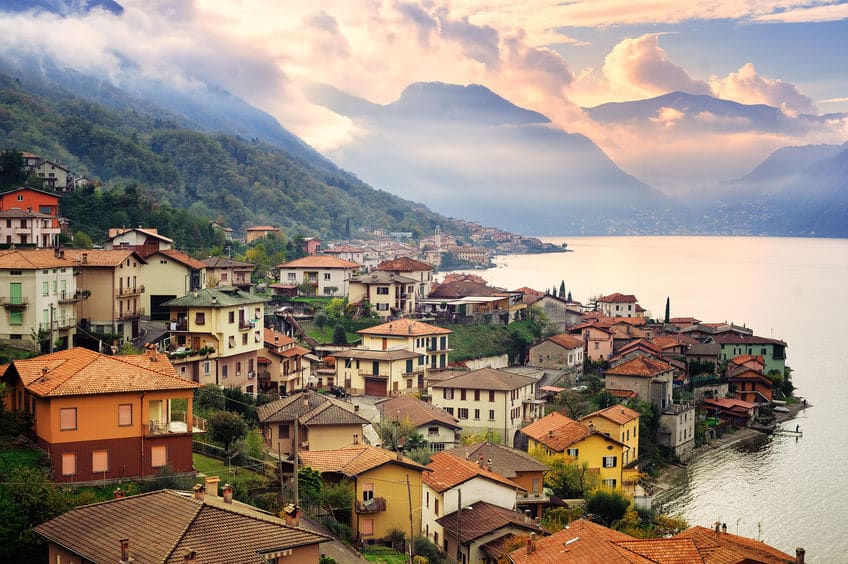 You've got 8 weeks to apply!  These fellowships with upcoming deadlines cover a variety of disciplines and locations around the world. You could do a writing residency in Italy, receive a prestigious research grant, get funding for a graduate degree, and more. Apply now!
Not ready to apply this year? Click the links to bookmark these fellowships to your ProFellow account.
Upcoming Fellowship Deadlines: May 10 – 16, 2020
Confucius Institute Scholarships: The Confucius Institute Scholarship program was established by Hanban/Confucius Institute Headquarters in order to encourage students and Chinese language teachers all over the world to study Chinese or conduct research regarding Chinese language and culture in China. Scholarships are offered for a Master's Degree in Teaching Chinese to Speakers of Other Languages (MTCSOL), and one academic year or one academic semester study in China. Open to non-Chinese citizens age 18-35 (MTCSOL applicants age 18-45). Language requirements apply. Provides full tuition and a monthly stipend. / Due May 10, 2020
Enterprise Rose Architectural Fellowship: Enterprise Rose Architectural Fellows are provided a unique three-year fellowship offering unparalleled learning and networking opportunities. Fellows work full time within their host organizations in cities like Denver, New York and Seattle, helping to build capacity and bringing fresh ideas. In exchange, the hosts provide mentorship and guidance, supporting the development of the fellows' careers with meaningful hands-on experience. Enterprise provides an annual stipend of $52,000, coaching and training, along with industry networking. Applicants must posses a professional degree in architecture. / Due May 10, 2020
Millennium Fellowship: The Millennium Fellowship is a semester-long leadership development program that happens on university campuses located around the world. Fellows will work together with a cohort of other undergraduate classmates to create sustainable initiatives that produce social good. Leadership training is a key component of the fellowship and fellows will put their newly learned skills into practice immediately as they design projects that are meant to have a social impact from the beginning. Fellows will have access to a global network of other alumni and can continue working on meaningful projects well after their graduation. / Due May 10, 2020
Burning Questions Fellowship Awards: The Tiny Beam fund is offering a four-month fellowship for academic researchers interested in the negative impacts of global industrial food animal production – from PhD candidates to senior scholars to prepare short plain language documents (Guidance Memos) that shed light on front-line persons' "burning questions". All applicants must hold PhD/doctoral degrees or be enrolled in PhD/doctoral programs. Three category of awards are available ranging from $15,000 to $25,000 and will be awarded twice a year for a spring/summer round and fall/winter round. / Due May 11, 2020
Fulbright Distinguished Awards in Teaching Short-Term Program for U.S. Teachers (Fulbright DAST): The Fulbright Distinguished Awards in Teaching Short-Term Program for U.S. Teachers (Fulbright DAST) provides an opportunity for outstanding elementary, middle, and high school teachers from the United States to take part in a two to six-week professional development experience abroad. Teachers will have the opportunity to share their educational expertise on this program by serving in their role consulting with and providing support for schools, non-profit organizations, teacher training institutions and other educational organizations abroad. / Due May 11, 2020
EnCorps STEM Teaching Fellowship: The EnCorps STEM Teaching Fellowship is a career pathway that includes a volunteer pre-service component: tutoring and/or guest teaching in high-need schools and after-school programs. Fellows are matched with an EnCorps partner school and commit to 2-5 hours per week. EnCorps provides study materials for such exams as the CSET, credentialing resources and research and scholarship and professional development award opportunities. Applicants must have 3+ years of work or research experience as a STEM industry professional and currently live in an area we serve: Greater San Francisco Bay Area, Greater Sacramento Area, Greater Los Angeles Area, Orange County, or San Diego. / Due May 11, 2020
Visiting Lecturer Diversity Fellowship Program: The Visiting Lecturer Diversity Fellowship is a paid academic-year full-time fellowship which offers a unique opportunity for individuals from historically underrepresented groups to gain valuable teaching experience, benefit from intentional mentorship, and raise their college profile. The program provides experienced adjuncts, new-to-the profession, and recent graduate students with long-term support to secure a position as a college professor, and eventually move into faculty leadership roles. The DFP for will be in three areas, Business Leadership, Criminal Justice and Foundational Mathematics. / Due May 11, 2020
Sir Henry Dale Fellowship

: This fellowship is for outstanding post-doctoral scientists wishing to build their own UK-based, independent research career addressing an important biomedical question. Grants support research ranging from the molecules and cells vital to life and their role in the global spread of disease, to clinical and public health research seeking to improve the quality of healthcare. It can be based in the laboratory, clinic or field, and may involve experimental or theoretical approaches. PhDs with significant postdoctoral research experience are invited to apply. / Due May 12, 2020
David Phillips Fellowships

: Aimed at researchers wishing to establish their first independent research group undertaking a programme of excellent research in bioscience, these awards are for 5 years and include personal salary and a significant research support grant to enable fellows to establish their own independent research group. Up to 5 fellowships will be awarded at a value of up to £1 million (80% fEC). Applicants should have a PhD, at least 3 years of active postdoctoral research experience and a demonstrated upward career trajectory, but not hold, have held or had the offer of an academic position at Lecturer level. / Due May 12, 2020
Student Research Grant in Early Childhood Language Development

: The American Speech-Language-Hearing Foundation (ASHFoundation) invites master's and doctoral students to compete for the Student Research Grant in Early Childhood Language Development. This grant is intended to focus on children at the preschool or early school developmental level. Students must be master's or doctoral (research or clinical) degree students enrolled in, or accepted for, graduate study in speech-language pathology or speech-language science at an academic program in the United States. The grant is for $2,000. / Due May 13, 2020
Student Research Grant in Audiology

: The American Speech-Language-Hearing Foundation (ASHFoundation) invites doctoral students to compete for the Student Research Grant in Audiology. The foundation gives early support to promising students, researchers, and clinicians exploring bold ideas to transform the field and improve people's lives. Students must be doctoral (research or clinical) degree students enrolled in, or accepted for, study in audiology or hearing science at an academic program in the United States. Proposals must be for research to be initiated in the area of clinical and/or rehabilitative audiology. The grant is for $2,000. / Due May 13, 2020
Bellagio Residency Program: Academic Writing

: The Bellagio Residency program in Italy offers researchers in the humanities, natural sciences, social sciences, and other academic disciplines a serene setting conducive to focused, goal-oriented work. Residencies last between 2-4 weeks. The Center has a strong interest in proposals that align with the Foundation's work to expand opportunities and to strengthen resilience for poor or vulnerable people, in particular projects relevant to the Foundation's core issue areas: Advance Health, Revalue Ecosystems, Secure Livelihoods, and Transform Cities. Room and board are provided to all residents and their spouses/partners. / Due May 14, 2020
AICPA Fellowship for Minority Doctoral Students

: The AICPA Fellowship for Minority Doctoral Students ensures that CPAs of diverse backgrounds are visible in college and university classrooms. The program's goal is to increase the number of minority CPAs who serve as role models and mentors to young people in the academic environment. The AICPA Foundation awards annual fellowships of $12,000 to full-time minority accounting scholars who demonstrate significant potential to become accounting educators. Eligible applicants must have a CPA or plan to pursue the CPA credential and be a minority student of Black or African American; Hispanic or Latino; or Native American ethnicity. / Due May 15, 2020
Career Bridging Grants

: The Technical University of Darmstadt in Germany is offering financial support (between 1.800 € and 2.100 €)  for up-to 12 months during transition phases (PhD to postdoc, postdoc to postdoc, and postdoc to junior research group leader). Eligible applicants are those who are studying at TU Darmstadt and want to continue at the University, those studying from external institutions, and those who are studying at TU Darmstadt and want to study and work at an external institution. Candidates will be judged based on scientific excellence (publications, awards and scholarships), scientific quality of planned research project, determination of young researcher and chances of success of external funding acquisition. / Due May 15, 2020
Continuing Masters of Social Work Fellowships

: The University of California at Berkeley- Social Welfare is offering many different fellowships for high-achieving Master of Social Work students and graduates. Fellowship awards range from $1,000 to $5,000 for eligible applicants. Areas include Adult Health and Aging, Children Youth and Families, Mental Health, Need-based Awards, Poverty, Public Social Services, Social Work and Raza People Communities, Adult Health and Aging. / Due May 15, 2020
Einstein Fellowship

: The Einstein Forum and the Daimler & Benz Foundation are offering a fellowship for outstanding young thinkers who wish to pursue a project in a different field from that of their previous research. The fellowship includes living accommodations for 5-6 months in the garden cottage of Einstein's summerhouse in Caputh, Brandenburg, a stipend of EUR 10,000 and reimbursement of travel expenses. Candidates must be under 35 and hold a university degree in the humanities, social sciences, or natural sciences. At the end of the program, the fellow must present their project in public lectures at the Einstein Forum and the Daimler & Benz Foundation. / Due May 15, 2020
Zahedi Family Fellowship

: The Zahedi Family Fellowship is a 12-week residential fellowship focusing on the new Zahedi Archive (which includes both diplomatic correspondence and collected photos) at Stanford University. During the fellowship period, the Zahedi Fellow is expected to pursue independent research in residency and to hold a lecture, seminar or workshop on his or her research. The fellowship is open to scholars and artists working on the modern history of Iran, particularly the period of 1941 to 1979. Preference will be given to scholars who have worked on aspects of modern Iranian foreign policy, history, and culture. Fluency in Persian is required. / Due May 15, 2020
Fellowship on Guidelines Methodology

: The Fellowship on Guidelines Methodology is designed to meet the increasing demand for well-developed, evidence-based clinical practice guidelines. It provides the necessary training and placements for researchers to gain the theoretical and practical skills required for developing high quality guidelines. Candidates should be postgraduates holding a university degree in any field related to respiratory medicine or science, reside in Europe and be fluent in English. Grants are provided to develop projects and fellows receive a monthly stipend of 2,500-3,000 Euros to cover living expenses during the 6-month fellowship. / Due May 15, 2020
Public Rights Project Fellowship: Public Rights Project helps talented attorneys find pathways into rewarding public service careers. The organization places skilled, public interest-minded fellows into a state or city government law office — a City Attorney, District Attorney, or Attorney General — for two years. Fellows will have the opportunity to work in the Office of Detroit Mayor Mike Duggan, Office of Cook County State's Attorney Kimberly M. Foxx and the Wisconsin Department of Justice. Prospective fellows may apply to one or more offices. Fellows will have the opportunity to work on a range of civil rights, economic justice, and environmental justice issues that directly impact vulnerable populations locally and across the country. The 2-year fellowship provides fellows with a stipend of $60-80K/year, depending on the placement city, and health benefits are provided. / Due May 15, 2020
Preservation Society of Newport County's Research Fellows Program: The Preservation Society of Newport County's Research Fellows Program, based in Newport, Rhode Island, offers scholars, emerging, and mid-career professionals the opportunity to conduct focused research and undertake projects within specified areas including, but not limited to: curatorial practice, exhibition design, material culture, public history, collections management, education and public practice, interpretation, landscape design history, public horticulture, and preservation policy. Applicants must have a master's or PhD degree. There are residential and non-residential fellowships, as well as short-term and long-term options. / Due May 15, 2020
Smithsonian Tropical Research Institute Short-term Fellowships: The Smithsonian Tropical Research Institution (STRI) in Panama allows selected candidates to come to STRI year-round and is an excellent resource to provide support for graduate students and introduce them to tropical research. Although focused primarily on graduate students, awards are occasionally given to undergraduate and postdoctoral candidates. These fellowships enable selected candidates to work in the tropics and explore research possibilities at STRI. Fellowships may provide a modest stipend to cover living expenses while at STRI (currently $800/month). / Due May 15, 2020
FFAR Fellowship Program: The College of Agriculture and Life Sciences at North Carolina State University is offering Future Leaders for Food and Agriculture (FFAR) Fellowships for PhD students.. The program is designed for PhD students who have 3-years remaining in their degree program. An industry sponsor and confirmed PhD faculty advisor will be required for each fellow to work with virtually and during annual one-week residential sessions. The 3-year fellowship is jointly funded by FFAR and industry or analogous sponsors with the goal of developing the fellows "soft skills" in the field of agriculture and life science. / Due May 15, 2020
Kirchner Food Fellowship: The Kirchner Food Fellowship is an opportunity for student leaders to be engaged in investment decisions on agriculture-oriented businesses with ground-breaking solutions for global food security. Fellows receive mentoring from networks of investors and engage in a series of face-to-face and on-line educational experiences using learning paradigms that expose them to practical, real-world issues of seed-stage and early-stage investment. Fellows received a small scholarship to travel to a region of the world vulnerable to food shortages in search of solutions that might be expanded globally through a commercial enterprise. The program will cover travel and accommodation costs for the face-to-face meetings throughout the year and provide the capital necessary for investment. Candidates must be enrolled in a university in the United States, Canada or Mexico. / Due May 15, 2020
America Needs You Fellows Program: America Needs You helps first-generation college students, who are the first in their families to attend college, select, secure, and succeed in their careers. The Fellows Program is an intensive mentoring and training program where Fellows develop relationships with highly accomplished community and business leaders. ANY Fellows attend 28 full-day workshops over two years, receiving intense career development and leadership training. All Fellows are matched one-on-one with a young professional Mentor Coach dedicated to their personal and professional growth. Fellows earn a $2,500 professional development grant. / Due May 15, 2020
The Academic Research Institute in Iraq Fellowship- U.S. Citizens: The Academic Research Institute in Iraq (TARII) is inviting post-doctoral and advanced pre-doctoral researchers to conduct research focused on subjects in historical academic fields from ancient Mesopotamia to modern Iraq. Potential projects include: research in archives in Europe, Turkey, or India, interviews with Iraqis living abroad, remote sensing of ancient Iraqi landscapes, collaboration between a U.S. scholar and an Iraqi living in Iraq. Financial awards are up to $7,000 and based on merit by a review panel consisting of scholars from member universities. / Due May 16, 2020
© Victoria Johnson 2020, all rights reserved.