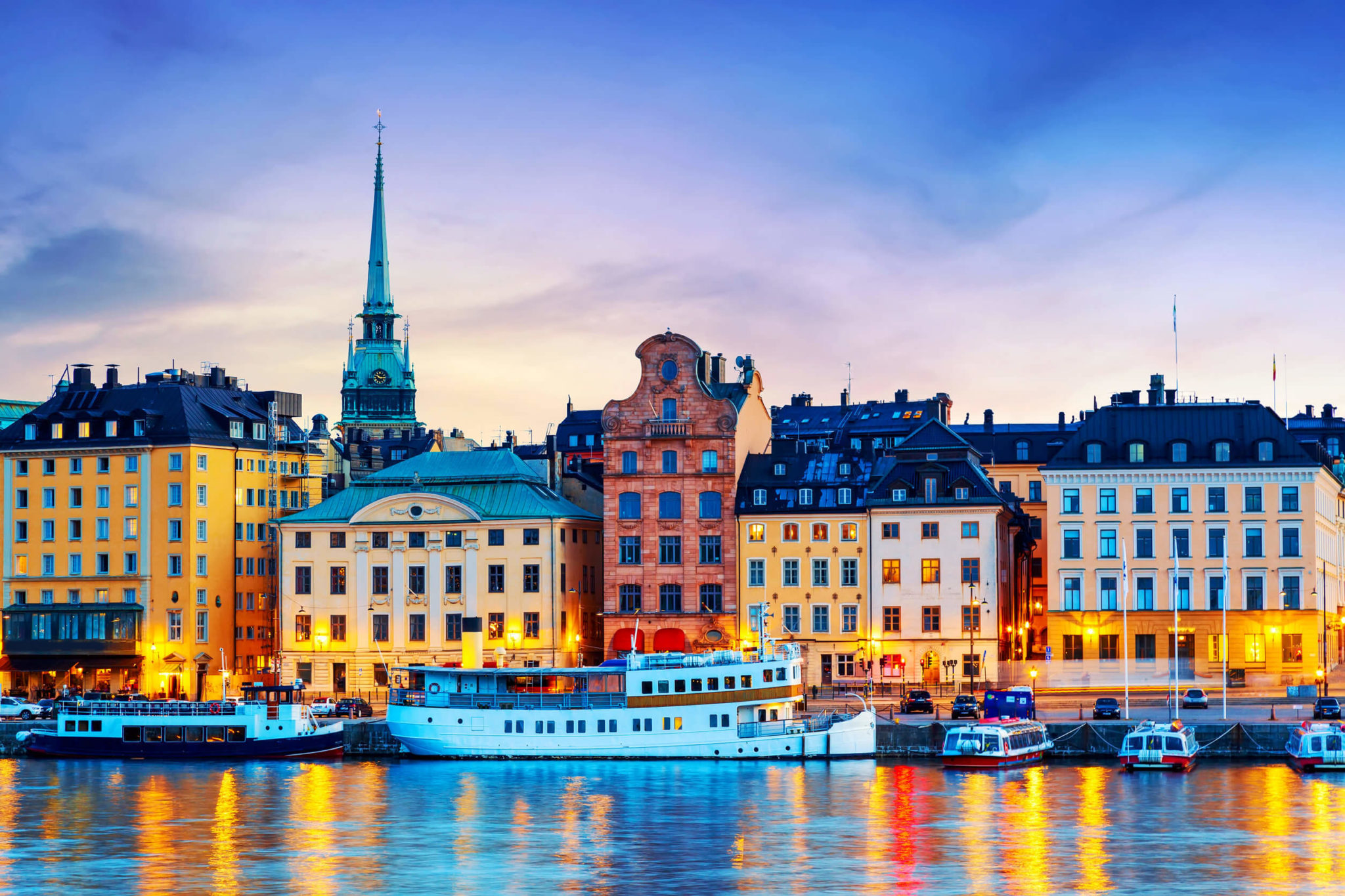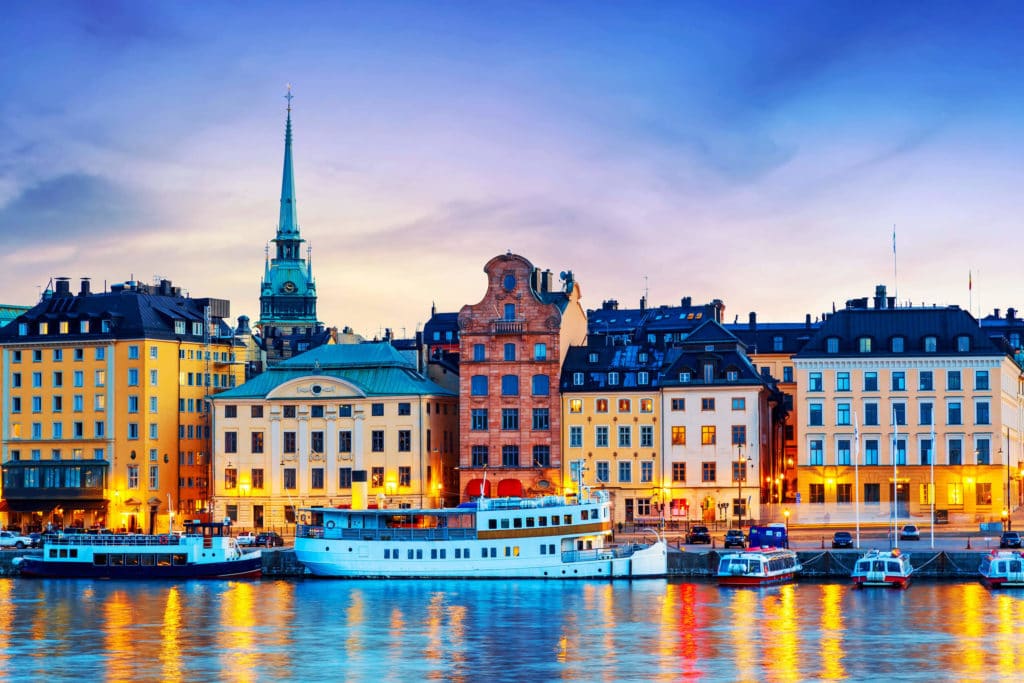 Your next career adventure awaits! This list of upcoming fellowship deadlines includes funding opportunities in the fields of accounting, health, education, French, food science, the humanities, and STEM. The list also includes funding for post-graduate research excursions to Sweden, a fellowship for women in the health field, a fully-funded Master's in public health and global health, and a research grant for Iraqui citizens. You've got 8 weeks to apply! Apply now!
Don't forget to bookmark these fellowships to your ProFellow account!
Upcoming Fellowship Deadlines: May 29 – June 4, 2022
AICPA Fellowship for Minority Doctoral Students:

The AICPA Fellowship for Minority Doctoral Students ensures that CPAs of diverse backgrounds are visible in college and university classrooms. The program's goal is to increase the number of minority CPAs who serve as role models and mentors to young people in the academic environment. The AICPA Foundation awards annual fellowships of $12,000 to full-time minority accounting scholars who demonstrate significant potential to become accounting educators. Eligible applicants must have a CPA or plan to pursue the CPA credential and be a minority student of Black or African American; Hispanic or Latino; or Native American ethnicity. / Due May 30, 2022
Bicentennial Swedish-American Exchange Fund

: The Bicentennial Fund awards grant up to SEK 30,000 in support of intensive research trips to Sweden of 2-4 weeks in length. Applicants should have well-developed projects within the prioritized fields of politics, public administration, working life, human environment, mass media, business and industry, education, or culture. The grant is specifically intended for professional enrichment and is thus not applicable to work related to academic degrees, programs, or conferences. Only U.S. citizens or permanent residents are eligible. / Due May 30, 2022
Epidemic Intelligence Service (EIS) Fellowship: CDC's EIS program offers a unique opportunity to investigate disease outbreaks around the world while protecting people and saving lives. EIS officers are selected from among highly qualified applicants drawn to public health service and interested in practicing applied epidemiology. EIS officers may be assigned to work in the areas of infectious diseases, chronic diseases, injury prevention, environmental health, or occupational health, either at CDC, or at another federal agency, state, or local health department. The fellowship is for 2 years and includes an annual base salary of $67,840 plus other health and retirement benefits. / Due May 31, 2022
INP RISE Fellowship Program: The RISE Fellowship brings together the next generation of highly-motivated, mission-driven, early-career social sector and community leaders (with approximately five or fewer years of professional experience), who are passionate about social change and advancing equity. The RISE Fellowship is designed for early-career individuals looking for impactful leadership development opportunities to propel their careers. During the program, RISE Fellows gain an understanding of how mission-driven, social impact organizations function, develop essential leadership and professional skills, and engage in mentoring relationships and networking. You can join the Fellowship via one of two routes: Professional Development Track & Career Track. / Due May 31, 2022
Carol Emmott Fellowship

: The Fellowship offers a 14-month self-guided program for women professionals who have demonstrated outstanding leadership potential in the health field and wish to increase leadership competencies, hands-on experience, and work with exceptional mentors. Each fellow is paired with two hand-selected mentors who are nationally recognized, senior health leaders. Each fellow receives an honorarium to help cover desired professional development enrichment experiences. Additionally, fellows attend four sponsored onsite events that provide a framework for the program. Candidates are nominated by their sponsoring organization; qualified nominees are invited to apply. / Due June 1, 2022
Future Immersion Teacher (FIT) Fellowship

: The Future Immersion Teacher (FIT) Fellowship encourages new teachers to enter the field of immersion education and to support current French teachers as they pursue dual-language certifications. The FIT Fellowship will shine a spotlight on academic and professional opportunities that exist within the growing field of French dual language and immersion education and aims to motivate the next generation of language immersion teachers. FIT Fellows receive scholarships of up to $10,000 to pursue graduate degrees and certification programs to prepare them for roles as French immersion teachers. / Due June 1, 2022
Mira Fellowship

: Each year the Mira Fellowship accepts a small cohort from across the globe to create compassionate actionable visions for our future. Mid-career professionals are given the opportunity to rethink the world's most pressing issues and develop actionable plans for change. Fellows receive four onsite summits, coaching, cohort collaboration, a research travel stipend of $5,000, and access to experts in the fellow's field of study. Check the website for early deadlines. / Due June 1, 2022
University of British Columbia Fully Funded PhD in Food Science

: The University of British Columbia in Canada offers fully funded PhD in Food Science. Food scientists integrate and apply fundamental knowledge from multiple disciplines to ensure a safe, nutritious, sustainable, and high-quality food supply, and to establish scientifically sound principles that guide policy and regulations pertaining to food on a global scale. All full-time students who begin a UBC-Vancouver PhD program will be provided with a funding package of at least $22,000 for each of the first four years of their Ph.D. The funding package may consist of any combination of internal or external awards, teaching-related work, research assistantships, and graduate assistantships. / Due June 1, 2022
Boston University Fully Funded Master's in Public Health and Global Health

: Boston University based in Boston, Massachusetts offers a fully funded master's in Public Health and Global Health. As part of the Population Health Research umbrella program, the Master of Science (MS) in Global Health aims to improve the health of underserved global populations through policy-relevant research.  93% of students at the School of Public Health received funding in the forms of fellowships, scholarships, loans, or tuition remission. TA positions at the School of Public Health are generally reserved for second-year students and are hired directly by the academic department or faculty. These positions pay a small stipend. / Due June 1, 2022
Public Humanities Fellowships

: The Public Humanities Fellowships help writers, independent scholars, community historians, and college and university faculty members share meaningful research, stories, and cultural expressions that are relevant to Virginia's diverse communities and that connect audiences to wider regional, national, and global contexts. All Fellows will receive a stipend of up to $15,000 to support their projects. If desired, Fellows may complete their four-month fellowship in residence—at Virginia Humanities' public humanities center in Charlottesville, or the Library of Virginia in Richmond—or virtually. Fellows must be eighteen years or older, reside in Virginia, and be working on a project that is relevant to communities within Virginia. Direct affiliation with a college or university is not required. / Due June 1, 2022
Quad Fellowship Program

: The Quad Fellowship program will sponsor 100 exceptional American, Japanese, Australian, and Indian master's and doctoral students in science, technology, engineering, and mathematics (STEM) to study in the United States. The fellowship will develop a network of science and technology experts committed to advancing innovation and collaboration in the private, public, and academic sectors, in their own nations and among Quad countries. The Quad Fellowship offers a unique combination of financial benefits, cross-cultural exchange, networking, and content programming. Each Quad Fellow will receive a one-time award of $50,000. All Quad Fellows are eligible to apply for separate demonstrated needs-based funding of up to $25,000 to cover costs related to completing graduate-level studies. / Due June 1, 2022
The Academic Research Institute in Iraq Fellowship – U.S. Citizens

: The Academic Research Institute in Iraq (TARII) is inviting post-doctoral and advanced pre-doctoral researchers to conduct research focused on subjects in historical academic fields from ancient Mesopotamia to modern Iraq. Potential projects include research in archives in Europe, Turkey, or India, interviews with Iraqis living abroad, remote sensing of ancient Iraqi landscapes, a collaboration between a U.S. scholar and an Iraqi living in Iraq. Financial awards are up to  $7,000 and are based on merit by a review panel consisting of scholars from member universities. / Due June 3, 2022
The Academic Research Institute in Iraq Fellowship– Iraqi Citizens

: The Academic Research Institute in Iraq (TARII) is inviting Iraqi citizens who are university faculty members, post-graduate researchers, or current graduate students to conduct research focused on any field of the humanities or social sciences. Financial awards are up to  $4,000 and are based on merit by a review panel consisting of scholars from universities that are members of TARII. / Due June 3, 2022
Don't see what you're looking for? Sign up to discover and bookmark more than 1500 professional and academic fellowships in the ProFellow database.
© ProFellow, LLC 2022, all rights reserved.