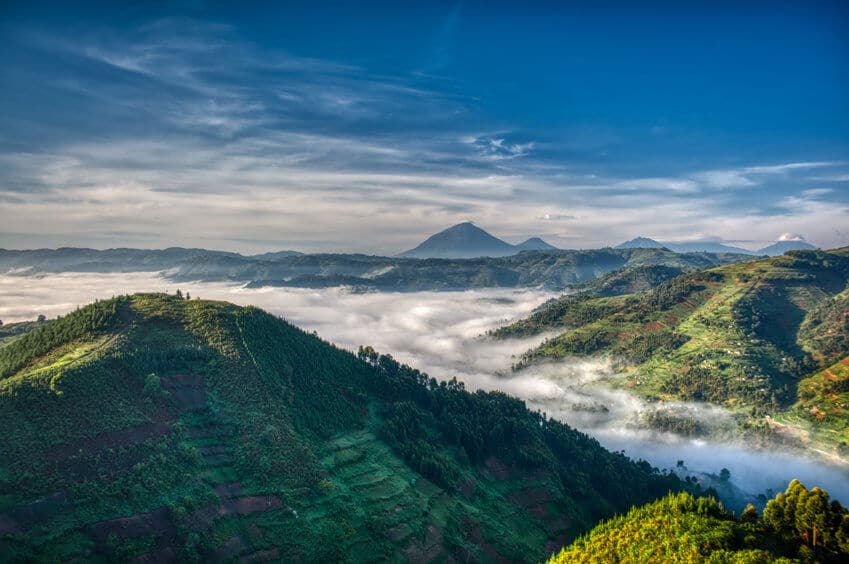 Your next career adventure awaits! This list of upcoming fellowship deadlines includes programs for mid-career environmental professionals, funding for a sabbatical to study urban growth in the Global South, a Fellowship for STEM professionals seeking to transition to teaching, fellowships for professionals interested in peace and conflict resolution, a fellowship for interdisciplinary graduates to pursue a research project, and a summer residency for Christian military officers. 
Click the links to bookmark these fellowships to your ProFellow account!

Upcoming Fellowship Deadlines: May 8 -21, 2022
1 Hotels Fellowship at E2: 1 Hotels Fellows will work in partnership with Environmental Entrepreneurs (E2) Emerging Leaders Program to identify pressing environmental issues and needs across the country, and then organize and execute projects that help communicate and amplify the business and economic case for smart policies to address these issues. Fellowships are restricted to early or mid-career professionals who currently work in sustainability, clean energy, water, infrastructure, or related fields. Each fellow will receive a stipend of $20,000, plus other benefits. / Due May 9, 2022
Urban Studies International Fellowships

: The purpose of the Urban Studies International Fellowship is to expand theoretical and empirical understanding of the major social, economic, political, and other problems associated with the rapid processes of urban growth in the Global South. The fellowship covers the costs of a sabbatical period (3 – 6 months) at a university of the candidate's choice in the Global North or South for the purpose of writing up the candidate's existing research findings in the form of publishable articles or a book in collaboration with their host university. The scholar must hold a Ph.D. and be a national from a country in the Global South. / Due May 9, 2022
Fulbright Specialist Program: The Fulbright Specialist Program is a unique opportunity for U.S. academics and established professionals to engage in two- to six-week, project-based exchanges at host institutions in over 150 countries. Specialists, who represent a wide range of professional and academic disciplines, are competitively selected to join the Fulbright Specialist Roster based on their knowledge, skill sets, and ability to make a significant contribution to projects overseas. Specialists receive full funding to participate in Fulbright Specialist projects, including travel, stipend, and lodging. Applications are accepted throughout the year. Peer review panels evaluate applications approximately every eight weeks. / Due May 11, 2022
EnCorps STEM Teaching Fellowship

: Transition your previous science, tech, engineering, or math industry experience into a teaching career. EnCorps provides a career pathway that supports and guides you to transition to teaching, first by guest teaching in a low-income school for 2-5 hours per week. EnCorps provides 1:1 coaching, a cohort of peers, online and in-person training, teacher licensing options, and a network of partner schools. Applicants must have 1+ years of work or research experience as a STEM industry professional and currently live in an area we serve: Greater San Francisco Bay Area, Greater Los Angeles Area, San Diego, New York City, and Denver, CO. / Due May 13, 2022
NYC Service Fellowship: The NYC Service Fellowship is a one-year program offered to recent graduates (no more than four years out of an undergraduate or graduate program) and provides a unique opportunity to obtain practical City government experience in the areas of volunteerism and service at the City level. The centerpiece of the program is a full-time professional work experience at NYC Service as Program/Initiative "Coordinators" working on the office's national service programming, volunteer program development, and management, volunteer capacity building, or public/private partnerships work. NYC Service Coordinators in our program are paid a taxable stipend of $52,660 and health insurance. NYC Service Coordinators, in addition to meeting all other stated requirements, must have one year of service-related work experience. / Due May 13, 2022
Grist Fellowship Programs: The Grist Fellowship Program is an opportunity for early-career journalists to hone skills at a national news outlet and deepen their understanding of environmental issues. Grist is an independent nonprofit media organization that shapes the country's environmental conversations, making green thinking second nature for their readers. Fellows are invited to 3 different fellowships at Grist: news, justice, and video. Fellowships are for 6 months and include stipends of $$3,334 per month. The news and justice fellowships can be conducted at Grists's Seattle office or remotely; the video fellowship must be conducted at the Seattle office. / Due May 13, 2022
Rotary Peace Fellowship

: Each year, Rotary selects up to 130 individuals from around the world to receive fully funded academic fellowships at one of our peace centers in Australia, England, Japan, Sweden, the U.S., Thailand, and Uganda. These fellowships cover tuition and fees, room and board, and RT transportation. Two types of fellowships are available: (1) 15-24 month master's degree fellowships at premier universities in fields related to peace and conflict prevention and resolution and (2) 1-year blended learning professional development certificates for experienced professionals working in peace-related fields. For more information, visit the Rotary Peace Centers website. / Due May 15, 2022
Einstein Fellowship

: The Einstein Forum and the Daimler & Benz Foundation are offering a fellowship for outstanding young thinkers who wish to pursue a project in a different field from that of their previous research. The fellowship includes living accommodations for 5-6 months in the garden cottage of Einstein's summerhouse in Caputh, Brandenburg, a stipend of EUR 10,000, and reimbursement of travel expenses. Candidates must be under 35 and hold a university degree in the humanities, social sciences, or natural sciences. At the end of the program, the fellow must present their project in public lectures at the Einstein Forum and the Daimler & Benz Foundation. / Due May 15, 2022
Saratoga Fellows Program

: The John Jay Institute's Saratoga Fellows Program is the leadership "topoff" that best prepares young military officers to live out their faith in a thoughtful, compelling, and winsome way while serving their country in uniform. The summer fellowship-in-residence is at our campus in Langhorne, Pennsylvania, where Fellows grapple with readings and topics from interdisciplinary studies in theology, philosophy, ethics, history, politics, culture, and jurisprudence. Criteria for selection are based upon demonstrated Christian commitment and leadership potential. Saratoga Fellows, if not paid by the military during their time with us, will be paid a meal/living stipend of $125/week and receive free housing. / Due May 15, 2022
NWF EcoCampus Graduate Student Research Fellowship: National Wildlife Federation EcoLeader Graduate Student Fellows help to educate and engage the EcoLeaders community through dedicated research projects. Fellowship grants are awarded to graduate students working with National Wildlife Federation staff on research that helps to expand the content and development of the EcoLeaders program to help college students and recent graduates to use project-based learning to develop their environmental leadership and sustainable career goals. Fellows receive a $3,000 stipend, professional development assistance and networking, and the possibility of academic credit for successful completion of the project. / Due May 15, 2022
Eisenhower USA Fellowship: Eisenhower Fellowships identify, empower and link outstanding leaders from around the world, helping them to achieve consequential outcomes across sectors and borders. The USA program provides overseas exposure of 4-5 weeks designed to enhance Fellows' professional and personal growth, develop new contacts, and promote the exchange of ideas and international understanding. Fellows have meetings with leaders in their field, as well as cultural site visits and hospitality by local citizens. Fellows become engaged members of an exclusive network of more than 1,900 international leaders. Candidates are U.S. citizens approximately 32-45 years old. / Due May 16, 2022
University Innovation Fellows Program: The University Innovation Fellows (UIF) program empowers students around the world to become agents of change in higher education. Fellows create opportunities that help their peers unlock their creative potential and develop the design-centered mindset required to take on complex challenges in today's world. Students of all majors and academic levels – from freshmen to PhDs – who want to shape the future of education are encouraged to apply. Students go through an experiential 6-week online training program, receive year-round mentorship and attend a networking conference in Silicon Valley. / Due May 16, 2022
Human Frontier Science Program (HFSP) Postdoctoral Fellowships: HFSP postdoctoral fellowships encourage early-career scientists to broaden their research skills by moving into new areas of study while working in a foreign country. Fellows may choose to stay for up to three years in the host country or use the last year of their fellowship to return to their home country or to move to another HFSPO member country. The program offers Long-Term Fellowships (LTF) for applicants with a Ph.D. in a biological discipline and Cross-Disciplinary Fellowships (CDF) for applicants with a Ph.D. from outside the life sciences (e.g. in physics, chemistry, mathematics, engineering, or computer sciences), who have had limited exposure to biology during their previous training. / Due May 18, 2022
GLG Social Impact Fellowship: The GLG Social Impact Fellowship leverages GLG's platform to help social entrepreneurs solve key strategic and operational questions, at no cost. GLG Fellows lead organizations at critical inflection points that are ready to pursue significant growth. During the two-year Fellowship, Fellows use tailored interactions with GLG experts, and with one another, to navigate challenges along the pathway to scale. Applying fellow must be Founder, Executive Director, and/or CEO with a strong track record and clear organizational vision of nonprofit, mission-driven for-profit, or a hybrid structure in operation~3-7 years and minimum 5 full-time staff. / Due May 19, 2022
Schwarzman Scholars: Schwarzman Scholars is a highly selective, one-year master's program at Tsinghua University in Beijing, China. Whether in politics, business, or science, the success of future leaders around the world will depend upon an understanding of China's role in global trends. Students will live and study together on the campus of Schwarzman College, a newly-built, state-of-the-art facility, where all classes will be taught in English. Students can pursue a degree in Public Policy, Economics and Business, or International Studies. Schwarzman Scholars receive tuition and a stipend, room and board, RT travel, and an in-country study tour. / Due May 20, 2022
More opportunities are at your fingertips! Sign up to discover and bookmark more than 1500 professional and academic fellowships in the ProFellow database.
© ProFellow, LLC 2022, all rights reserved.