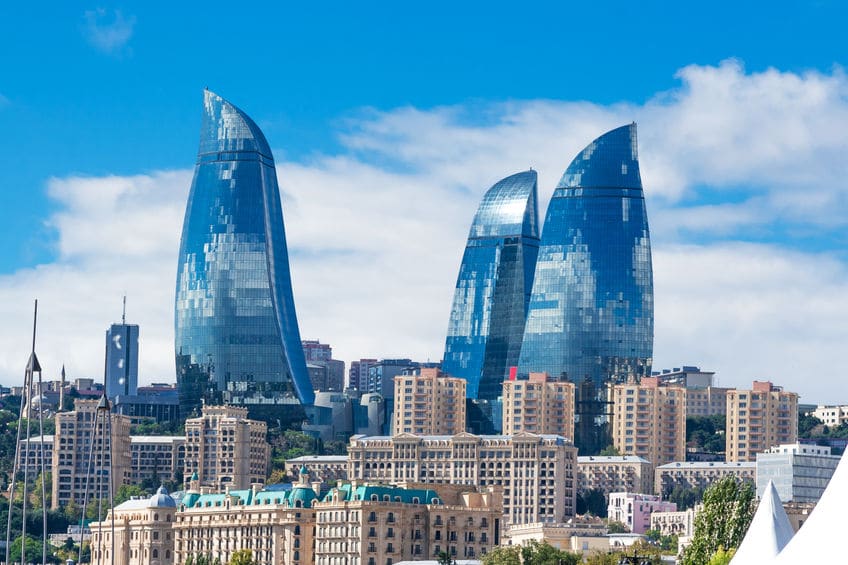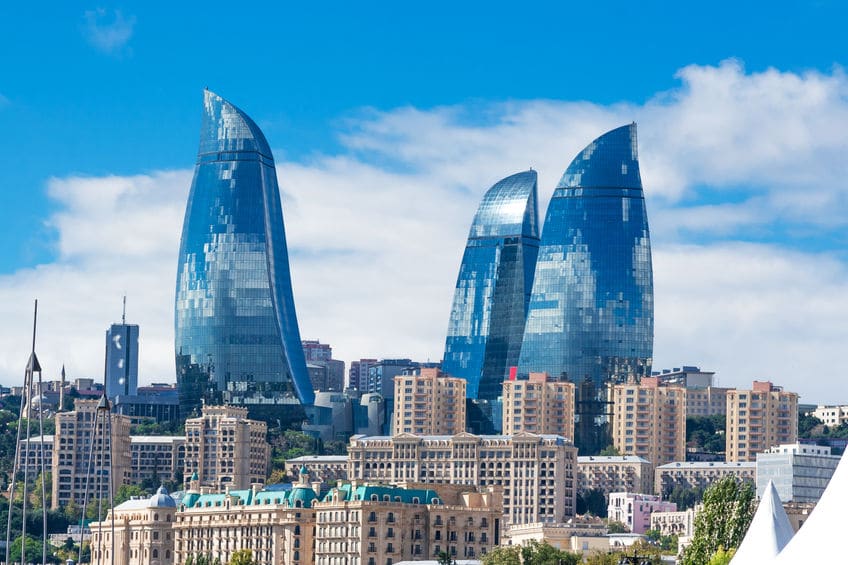 You've got 8 weeks to apply! This week's list includes a variety of fellowships for language learning, research, and graduate study. There are programs in education, career development, the performing and creative arts, STEM fields, and more! Apply now!
Not ready to apply this year? Click the links to bookmark these fellowships to your ProFellow account.
Upcoming Fellowship Deadlines: November 15 – 21, 2020
American Institute of Indian Studies Senior Fellowships:

Senior Research Fellowship and Senior Scholarly/Professional Development Fellowships are available to scholars with a PhD or its equivalent. The research grants are designed to enable scholars who specialize in South Asia to pursue further research in India and to establish formal affiliation with an Indian institution. Awards are available for up to 4 months or for 6-9 months. Scholarly/Professional Development are available both to established scholars who have not previously specialized in Indian studies and to established professionals who have not previously worked or studied in India. Awards may be granted for periods of 6-9 months. Non-U.S. citizens may apply as long as they are full-time faculty at colleges and universities in the United States. / Due November 15, 2020
Accountability Incubator: The Accountability Incubator Lab's flagship initiative to provide passionate and innovative young leaders from Nepal, Pakistan, Liberia, Mali and Nigeria with catalytic support to develop and implement low-cost, high-impact solutions for accountability in their communities. The two-year intensive program provides accountapreneurs with: training and knowledge building; hands-on mentoring and management support; network and community building; media outreach; and up to $10,000 in seed funding contingent upon performance. Participants are expected to work a minimum of 20 hours per week in order to effectively develop their project. / Due November 15, 2020
Botstiber Institute for Austrian-American Studies: The Botstiber Institute for Austrian-American Studies (BIAAS) seeks grant proposals for events aimed at promoting an understanding of the historic relationship between the United States and Austria. Eligible fields include, but are not limited to, history, politics, economics, law, cultural studies, and public history. Grant applications may include support for conferences, symposia, seminars, exhibits, workshops, lectures, and other public events. The maximum funding an applicant may seek is $25,000. / Due November 15, 2020
University of Colorado Fully Funded PhD Program in Education

: The University of Colorado offers several fully funded PhD programs in Education. Program options include: curriculum & instruction, educational equity & cultural diversity, educational foundations, policy & practice, learning sciences & human development, and research & evaluation methodology. Students from all programs will have access to CU's resources and other departments to encourage multidisciplinary research projects and new ideas for shaping education. All PhD students are funded through stipends and research assistantships which also further prepare students for their careers. / Due November 15, 2020
AAUW Career Development Grants

: Career Development Grants provide funding to women who hold a bachelor's degree and are preparing to advance or change careers or reenter the workforce. Primary consideration is given to women of color and women pursuing their first advanced degree or credentials in nontraditional fields. Grants of $2K – $12K provide support for course work beyond a bachelor's degree, including a master's degree, second bachelor's degree, certification program, or specialized training in technical or professional fields at an accredited U.S. university. Applicants must be U.S. citizens or permanent residents. / Due November 15, 2020
American Institute of Indian Studies Senior Performing and Creative Arts Fellowships

: AIIS Senior Performing and Creative Arts Fellowships are available to accomplished practitioners of the performing arts of India and creative artists who demonstrate that study in India would enhance their skills, develop their capabilities to teach or perform in the U.S., enhance American involvement with India's artistic traditions or strengthen their links with peers in India. Awards will normally be for periods of up to four months, although proposals for periods of up to nine months can be considered. / Due November 15, 2020
Career Bridging Grants

: The Technical University of Darmstadt in Germany is offering financial support (between 1.800 € and 2.100 €)  for up-to 12 months during transition phases (PhD to postdoc, postdoc to postdoc, and postdoc to junior research group leader). Eligible applicants are those who are studying at TU Darmstadt and want to continue at the University, those studying from external institutions, and those who are studying at TU Darmstadt and want to study and work at an external institution. Candidates will be judged based on scientific excellence (publications, awards and scholarships), scientific quality of planned research project, determination of young researchers and chances of success of external funding acquisition. / Due November 15, 2020
AAUW International Fellowships

: AAUW International Fellowships are awarded for full-time study or research to women who are not U.S. citizens or permanent residents. Fellowships support graduate or postgraduate studies at accredited institutions. Recipients are selected for academic achievement and demonstrated commitment to women and girls. The overwhelming majority return to their home countries to become leaders in government, academia, community activism, the arts, and science. Applicants must have citizenship in a country other than the United States (dual citizenship is not allowed). / Due November 15, 2020
Cultural Vistas Fellowship

: The Cultural Vistas Fellowship provides up to 15 U.S. university students the opportunity to enrich their academic learning through professional internship and immersion experiences in Argentina, Germany or India. It includes a 6-week virtual seminar, 8-week internships abroad, orientation and reentry seminars in NYC, and post-program service projects. The fellowship awards covers the cost of travel, housing and emergency medical insurance. Strong preference will be given to students historically underrepresented in international exchange. / Due November 15, 2020
American Institute of Indian Studies Junior Research Fellowships

: AIIS Junior Research Fellowships are available to doctoral candidates at U.S. universities in all fields of study. These grants are specifically designed to enable doctoral candidates to pursue their dissertation research in India. Junior Research Fellows establish formal affiliation with Indian universities and Indian research supervisors. Awards are available for up to 11 months. Non-U.S. citizens may apply as long as they are either graduate students or full-time faculty at colleges and universities in the United States. / Due November 15, 2020
Amelia Earhart Fellowship

: Established in 1938 in honor of famed pilot and Zontian, Amelia Earhart, the Amelia Earhart Fellowship is awarded annually to women pursuing PhD/doctoral degrees in aerospace-related sciences and aerospace-related engineering. The Fellowship of US$10,000, awarded to 35 Fellows around the globe each year, may be used at any university or college offering accredited post-graduate courses and degrees in these fields. Open to women of any nationality. / Due November 15, 2020
Elizabeth Munsterberg Koppitz Child Psychology Graduate Student Fellowship

: The Elizabeth Munsterberg Koppitz Fellowship program supports graduate research projects and scholarships in child psychology. The program seeks to nurture excellent young scholars for careers in areas of psychology, such as child-clinical, pediatric, school, educational and developmental psychopathology. Fellowships are for 1 year and include a $25,000 stipend from the APF and a tuition waiver from the student's home institution. Applicants of any citizenship can apply but students must be enrolled in a PhD program at a university in the U.S. or Canada. / Due November 15, 2020
Public Policy & International Affairs (PPIA) Fellowships: The PPIA Fellowship Program is designed to prepare college juniors or rising seniors from diverse backgrounds for graduate studies in public and/or international affairs and groom them for professional roles in public service. The fellowship is a series of educational and developmental programs that span from the end of a student's junior year in college to the completion of a Master's degree in public policy, public administration and/or international affairs. Fellowships includes full tuition to attend PPIA Junior Summer Institute, plus a stipend up to $1,500. Minimum of $5,000 toward graduate school tuition. / Due November 15, 2020
VIA Global Community Fellowship: The Global Community Fellowship is a 13-15 month program for graduating seniors and young or established professionals. Fellows work at NGOs and schools across Asia to support community development and youth education programs. Candidates include starting and experienced professionals with a BA or BS degree. Although the fellowship is primarily aimed towards US citizens, applications are accepted from international residents who have a previous connection to VIA or a substantial US connection. The fellowship provides a living and housing stipend, medical insurance, Intra-Asia travel and language study grants. / Due November 15, 2020
Columbia University Fully Funded PhD Program in Computer Science: Columbia University offers a fully funded PhD program in Computer Science. Students at Columbia are supported through research assistantships which provide tuition exemption and monthly stipend. Through these research assistantships, students learn through first-hand experience working with their professors and mentors. As the university is located in NYC, many research collaborations with large companies are also available. PhD students will work through their thesis with help from their research advisor and mentors from the companies they are working with. PhD applicants need not hold a master's degree to apply. Start the PhD Program in the Spring semester or Fall semester. / Due November 15, 2020
Grist Fellowship Programs: The Grist Fellowship Program is an opportunity for early-career journalists to hone skills at a national news outlet and deepen their understanding of environmental issues. Grist is an independent nonprofit media organization that shapes the country's environmental conversations, making green thinking second nature for their readers. Fellows are invited to 3 different fellowships at Grist: news, justice and video. Fellowships are for 6 months and include stipends of $2,750 per month. The news and justice fellowships can be conducted at Grists's Seattle office or remotely; the video fellowship must be conducted at the Seattle office. / Due November 16, 2020
Edmond J. Safra Center for Ethics Fellowship-In-Residence

: The Edmond J. Safra Center for Ethics at Harvard University invites applications from a broad range of researchers and practitioners who will work over the course of the year on pressing issues in ethics. Faculty in arts and sciences and professional schools, postdoctoral scholars, practitioners, and researchers from industry, government, and NGOs are eligible to apply. The theme of this year's fellowship is political economy and justice, scholars whose work is aligned with this theme will be given first priority. The Fellowship-in-Residence Program runs the course of the academic year and citizens of any nation are welcome to apply. / Due November 16, 2020
Charlotte W. Newcombe Doctoral Dissertation Fellowships

: The Charlotte W. Newcombe Doctoral Dissertation Fellowships support the final year of dissertation writing on ethical and religious values in all fields of the humanities and social sciences. Awards are based on a rigorous national competition, with at least 22 winners who receive a stipend of $25,000. These fellowships are supported by the Newcombe Foundation and are administered by the Woodrow Wilson National Fellowship Foundation of Princeton, NJ. Through its various fellowship programs, the Woodrow Wilson Foundation works to identify and prepare the next generation's best minds for the nation's most urgent needs. / Due November 16, 2020
Robert H. N. Ho Family Foundation Dissertation Fellowships in Buddhist Studies

: The Robert H. N. Ho Family Foundation Dissertation Fellowships in Buddhist Studies provide one-year stipends of $30,000 to PhD candidates for full time preparation of dissertations.  The fellowship period may be used for fieldwork, archival research, analysis of findings, or for writing after research is complete. Dissertations must make a contribution to Buddhist studies and be written in English. There are no restrictions as to the location of work proposed, or the citizenship/residence of applicants. / Due November 16, 2020
The Lewis and Clark Fund for Exploration and Field Research

: The Lewis and Clark Fund encourages exploratory field studies for the collection of specimens and data and to provide the imaginative stimulus that accompanies direct observation. Applications are invited from disciplines with a large dependence on field studies, such as archeology, anthropology, biology, ecology, geography, geology, linguistics, paleontology, and population genetics, but grants will not be restricted to these fields. Grants will be available to doctoral students. The competition is open to U.S. citizens and residents wishing to carry out research anywhere in the world. / Due November 16, 2020
Robert H. N. Ho Family Foundation Postdoctoral Fellowships in Buddhist Studies

: The Robert H. N. Ho Family Foundation Postdoctoral Fellowships in Buddhist Studies provide two years of funding to recent recipients of the PhD for residence at a university for the purpose of revising the dissertation into a publishable manuscript or for beginning the first new project after completion of the PhD degree. The fellowship includes a stipend of $55,000 and aims to help postdoctoral fellows start an academic career in Buddhist studies. There are no restrictions as to residence or citizenship, or as to location of research. / Due November 16, 2020
ITC Postdoctoral Fellowship

: The Harvard-Smithsonian Center for Astrophysics is inviting applications for Postdoctoral Research Positions at the Institute for Theory and Computation (ITC). One of the primary objectives of the ITC is to integrate conceptual theory with computational modeling. Interested candidates working in any field related to theoretical and/or numerical astrophysics are encouraged to apply. The positions are for two years,  and renewable for a third year, contingent on performance and funding. The fellowship includes a stipend of $63,000 a year plus health insurance and additional benefits. / Due November 16, 2020
AERA Minority Dissertation Fellowship in Education Research

: The Council of the American Educational Research Association (AERA) established the fellowship program to provide support for doctoral dissertation research, to advance education research by outstanding minority graduate students, and to improve the quality and diversity of university faculties. This fellowship is targeted for members of racial and ethnic groups historically underrepresented in higher education (e.g., African Americans, Alaskan Natives, American Indians, Asian Americans, Hispanics or Latinos, and Native Hawaiian or Pacific Islanders). Eligible graduate students for the AERA Minority Dissertation Fellowship in Education Research will be at the writing stage of their dissertation by the beginning of the fellowship. Include a $19,000 stipend to study education, teaching, learning, or other education research topic. / Due November 16, 2020
Robert H. N. Ho Family Foundation Research Fellowships in Buddhist Studies

: Research fellowships offer support for research and writing in Buddhist studies for scholars who hold a PhD degree, with no restrictions on time from the PhD. These fellowships provide scholars time free from teaching and other responsibilities to devote full-time to research and writing on the project proposed. The fellowship period may last up to nine months, during which time no teaching, commissioned research on other topics, or administrative duties are allowed. A stipend of up to $70,000 is provided over the course of 9 months and there are no restrictions as to the location of the work conducted. / Due November 16, 2020
Critical Language Scholarship Program for Intensive Summer Language Institutes

: Critical Language Scholarship (CLS) institutes provide fully-funded group-based intensive language instruction and structured cultural enrichment experiences for 7-10 weeks for U.S. citizen undergraduate, Master 's and Ph.D. students. Countries may include: Azerbaijan, Bangladesh, China, Egypt, India, Indonesia, Japan, Jordan, Morocco, Oman, Russia, South Korea, Tajikistan, Tunisia, Turkey, or others where the target languages are spoken. Apply in November for a fellowship the following summer. / Due November 17, 2020
National Academy of Education/Spencer Postdoctoral Fellowship

: The National Academy of Education/Spencer Postdoctoral Fellowship Program supports early career scholars working in critical areas of education research. This nonresidential postdoctoral fellowship funds proposals that make significant scholarly contributions to the field of education. The program also develops the careers of its recipients through professional development activities involving National Academy of Education members. Fellows receive $70,000 for one academic year of research, or $35,000 for each of two contiguous years, working half-time. / Due November 18, 2020
NEH-NSF Documenting Endangered Languages Fellowship: Made urgent by the imminent death of an estimated half of the 7,000 currently used languages, this fellowship aims also to exploit advances in information technology. Awards support fieldwork and other activities relevant to recording, documenting, and archiving endangered languages, including the preparation of lexicons, grammars, text samples, and databases. DEL funding is available in the form of one- to three-year project grants as well as fellowships for 6-12 months. At least half the available funding will be awarded to projects involving fieldwork. / Due November 18, 2020
Albert Einstein Distinguished Educator Fellowship Program

: The Albert Einstein Distinguished Educator Fellowship Program provides a unique professional development opportunity for accomplished K-12 educators in the fields of science, technology, engineering, and mathematics (STEM) to serve in the national education arena. Fellows spend 11 months working in a Federal agency or in a U.S. Congressional office, bringing their extensive knowledge and experience in the classroom to education programs and/or education policy efforts. Einstein Fellows receive a monthly stipend of $6,000 plus a $1,000 housing allowance. Minimum 5 years full-time classroom teaching experience in STEM subjects required. / Due November 19, 2020
Neukom Fellows at Dartmouth College

: Neukom Fellows are interdisciplinary positions for recent PhDs, DMAs, or MFAs whose research interests or practice cuts across traditional disciplinary boundaries, and has some computational component, whether it be a framing concept for intellectual exploration or an explicit part of the work that is pursued. Fellows will be mentored by faculty in two departments at Dartmouth College, take up residence in one department, and will teach one seminar course each year on a subject of their interest. The fellowship is for 2 years with options to renew for a third and the stipend is $60,000/year plus additional research resources. / Due November 20, 2020
Venture for America Fellows: Venture for America is a two-year fellowship program for recent college graduates interested in entrepreneurship and working in a fast-paced, innovative startup environment. VFA Fellows interview with vetted company partners across U.S. cities with emerging startup ecosystems. After securing the right full-time, salaried job, Fellows train for a month with world-class business leaders and entrepreneurs to build the skills they'll need to succeed in a startup environment and as founders. Throughout the fellowship, they learn how to contribute to a high-growth business and gain access to mentorship, ongoing training, and the nationwide VFA community. / Due November 20, 2020
VFW-SVA Legislative Fellowship: Fellowships for VFW members who are currently enrolled at a college or university with an active SVA chapter and pursuing a degree in political science, government, communications, history, law or a related field. Fellows will be flown to Washington, DC to participate in the VFW National Legislative Conference with the opportunity to advocate alongside VFW staff and represent their states. This is an opportunity to share issues facing today's student veterans alongside mentors from the VFW National Legislative Committee. The conference opens many doors for fellows and all expenses for attending the conference are covered by the fellowship. / Due November 20, 2020
© Victoria Johnson 2020, all rights reserved.