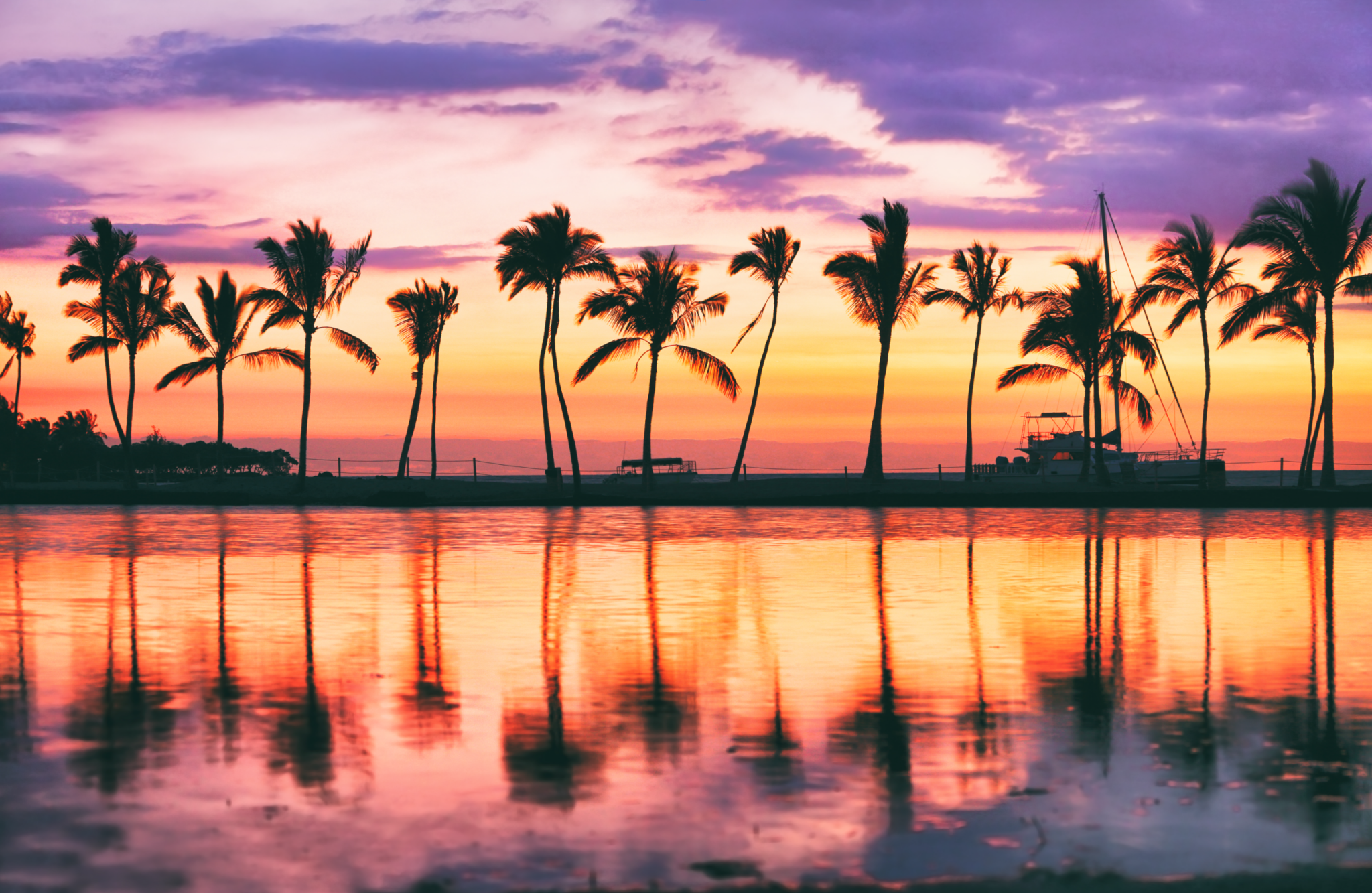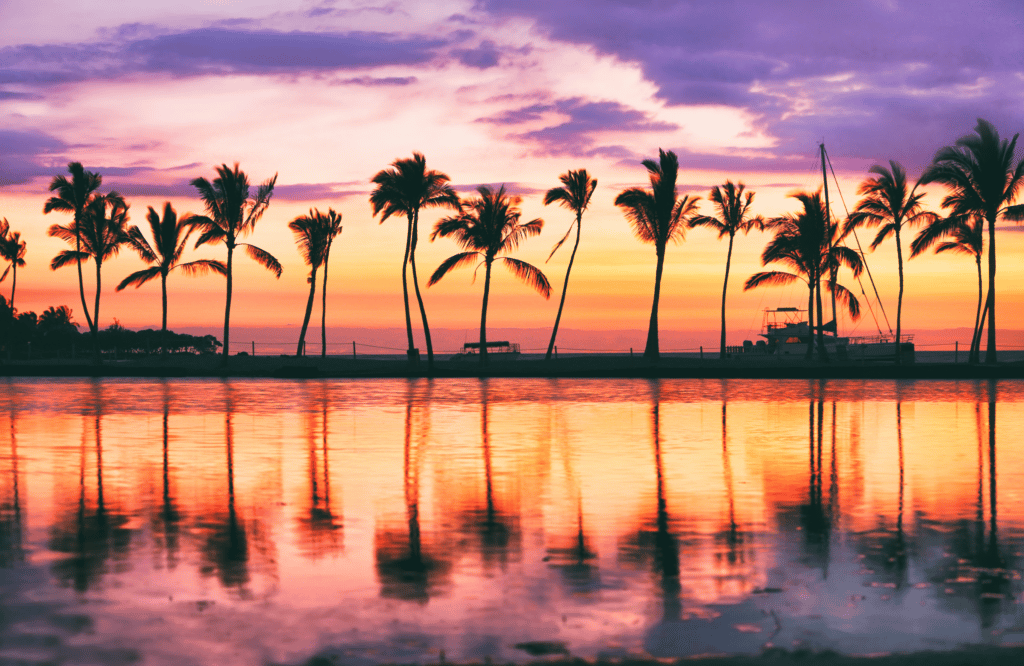 This list of upcoming fellowship deadlines includes funding for dissertation writing, women in STEM, a graduate degree in Hawaii, research projects in Europe, emerging entrepreneurs, a degree at Cambridge University, and so much more.
You've got 8 weeks to apply — Start your application today! Not ready to apply this year? Click the links to bookmark these fellowships to your ProFellow account.
Upcoming Fellowship Deadlines: November 27 – December 3, 2022
Acumen East Africa Fellows Program: The Acumen East Africa Fellows Program is a one-year, fully-funded leadership development program that gives 20 individuals from across East Africa the training they need to accelerate their social impact and leadership potential. Fellows participate in five seminars and travel and accommodations are covered. During each seminar, Fellows receive world-class training on topics ranging from design thinking to adaptive leadership. Candidates are entrepreneurs who started their own organizations, or individuals who are influencing change within an existing organization. / Due November 28, 2022
Phi Kappa Phi Dissertation Fellowship

: The Honor Society of Phi Kappa Phi annually awards ten Dissertation Fellowships of $10,000 each to active members who are doctoral candidates completing dissertations. All pre-dissertation requirements should be met by the application deadline, including approval of the dissertation proposal. The Dissertation Fellowship is open to all active Phi Kappa Phi members who attend a regionally accredited, doctoral-granting institution of higher education. / Due November 30, 2022
Western Union Foundation Fully Funded Accelerator and Fellowship

: The Western Union Foundation and Watson Institute's fully funded fellowship program for young entrepreneurs and community leaders is for applicants who are from and/or working with highly marginalized, refugee, and forcibly displaced communities around the globe. This year-long program equips leaders with the skills and experience to increase access to economic opportunities to transform their communities. / Due November 30, 2022
Marshall Memorial Fellowship: The Marshall Memorial Fellowship (MMF) is GMF's flagship leadership development program. Created in 1982 to introduce a new generation of European leaders to the United States, it now prepares leaders from both sides of the Atlantic for transatlantic relations. The program relies on 6 months of distance learning and 24 days of first-hand experience to facilitate knowledge and network development for effective transatlantic engagement. GMF awards 75 Marshall Memorial Fellowships each year to candidates from all sectors, including business, government, and civil society. Candidates should have a minimum of 6 years of work experience in a leadership position. / Due November 30, 2022
United States Digital Corps Fellowship: The U.S. Digital Corps is a two‑year fellowship to launch your career at the intersection of technology and public service. The fellowship is a paid, full‑time position offering competitive salaries and benefits. Fellows will be able to convert to a full‑time career position upon successfully completing the program. The Digital Corps will support in‑person, hybrid, and distributed Fellows, subject to the telework policies of host agencies. The U.S. Digital Corps is an early‑career technology opportunity for recent graduates from qualifying associates, undergraduate, and graduate degree programs, reskilling, and other certificate programs. The five broad skill tracks are software engineering, data science and analytics, product management, design, and cybersecurity. Apply by November 30, 2022
DAAD University Summer Course Grant

: This program provides scholarships to attend a broad range of 3- to 4-week summer language courses at German universities that focus mainly on the German language and literary, cultural, political, and economic aspects of modern and contemporary Germany. Extensive extracurricular programs complement and reinforce the core material. Undergraduate and graduate students are invited to apply. / Due December 1, 2022
Berlin Program for Advanced German and European Studies Fellowship

: This fellowship supports North American scholars in all social science and humanities disciplines, including historians working on modern and contemporary German and European history. Applicants must be U.S. or Canadian nationals or permanent residents who are either full-time graduate students who have completed all coursework required for a PhD or have received their doctorates within the past two calendar years. Awards provide between 10 and 12 months of research support and a generous travel allowance for intra-European research. / Due December 1, 2022
Cambridge International Scholarships Scheme (CISS)

: Cambridge University offers at least 80 awards to overseas students who embark on a research program leading to a PhD. Each award has a maximum duration of three years and will underwrite the full cost of fees and maintenance for the duration of the course. In order to be eligible for a CISS award commencing in the next academic year, you must have applied for admission/continuation as a graduate student at the University of Cambridge. / Due December 1, 2022
APS Congressional Science Fellowships

: APS Fellowships provide a public service by making available individuals with scientific knowledge and skills to Members of Congress, few of whom have a technical background. Fellowships are for one year, usually running from September through August. Qualifications include a PhD in physics or a closely related field, a strong interest in science and technology policy, and, preferably, some experience in applying scientific knowledge to the solution of societal problems. / Due December 1, 2022
AAUW Selected Professions Fellowships

: AAUW Selected Professions Fellowships provide opportunities for women to pursue graduate and first-professional degrees in fields where women traditionally have been underrepresented, including computer and information sciences, engineering, and mathematics. To address the underrepresentation of women of color in promising professions and encourage cultural diversity in these areas, fellowships in business administration, law, and medicine are also available, but only to women of color. Recipients must be U.S. citizens or permanent residents. / Due December 1, 2022
AAUW Community Action Grants

: Community Action Grants provide funds to individuals, AAUW branches, and AAUW state organizations as well as local community-based nonprofit organizations for innovative programs or non-degree research projects that promote education and equity for women and girls. Grant projects must have a direct public impact, be nonpartisan, and take place within the United States or its territories. Special consideration is given to projects focused on K–12 and community college girls' and women's achievements in science, technology, engineering, or math. / Due December 1, 2022
AAUW Research Publication Grant in Engineering, Medicine, and Science

: AAUW's Research Publication Grant in Engineering, Medicine, and Science funds women conducting research for projects that will culminate in a scholarly scientific publication. The grantee must plan to publish this research in a scholarly scientific publication within six months of the end of the grant year and be listed as the sole author, senior author, first author, or author of equivalent significance. Applicants must be women who hold a doctorate degree in engineering, medicine, or the physical or biological sciences. / Due December 1, 2022
Science, Mathematics and Research for Transformation (SMART) Scholarship for Service Program

: The Science, Mathematics And Research for Transformation (SMART) Scholarship for Service Program is an opportunity for students pursuing an undergraduate, graduate, or doctoral degree in STEM disciplines to receive a full scholarship and be gainfully employed upon degree completion at the U.S. Department of Defense. Undergraduate applicants must be currently enrolled in a U.S. college or university. Graduate applicants can be either currently enrolled in a U.S. university or awaiting notification of admission. / Due December 1, 2022
Woolf Institute Cambridge Scholarships

: The Woolf Institute and the Cambridge Commonwealth Trust / Cambridge Overseas Trust have agreed to co-fund PhD students at the University of Cambridge. Scholars will be selected from applicants in the Arts, Humanities, and Social Sciences. Their research must be relevant to the focus of the Woolf Institute: the multi-disciplinary study of relations between Jews, Christians, and Muslims. Each scholarship will cover the full cost of studying for a PhD at the University of Cambridge and will be tenable at any of the thirty-one Cambridge Colleges. / Due December 1, 2022
Belfer Center Fellowships

: The Belfer Center at Harvard University offers both pre-doctoral and post-doctoral 10-month research fellowships for one year, with a possibility for renewal. Applications for fellowships are welcome from recent recipients of the PhD or equivalent degree, university faculty members, and employees of government, military, international, humanitarian, and private research institutions who have acquired appropriate professional experience. The Center seeks applications from political scientists, lawyers, economists, those in the natural sciences, and others of diverse disciplinary backgrounds. / Due December 1, 2022
East-West Center Graduate Degree Fellowship Program

: The East-West Center Graduate Degree Fellowship Program provides funding for graduate and doctoral students to participate in leadership development programs at the East-West Center while pursuing a graduate degree at the University of Hawaii. The program links advanced and interdisciplinary analysis of emergent regional issues with experiential leadership learning. Citizens or permanent residents of the United States or countries in the Pacific and Asia are eligible. The fellowship provides tuition and fees, accommodation, health insurance, book allowance, and a partial living stipend. / Due December 1, 2022
D. Kim Foundation Fellowships

: The D. Kim Foundation provides fellowships and grants to support graduate students and young scholars who are working in the history of science and technology in East Asia from the beginning of the 20th century, regardless of their nationality, origins, or gender. Comparative studies of East Asia and the West as well as studies in related fields (mathematics, medicine, and public health) are also welcome. One postdoctoral fellowship (up to $55,000) will be awarded annually, and 1-2 fellowships (up to $25,000 each) will be awarded to Ph.D. candidates who are writing their dissertations; Travel grants ($2500) are also available. / Due December 1, 2022
Wallace Stegner Fellowship

: The Wallace Stegner Fellowship at Stanford University provides 10 two-year professional fellowships annually: 5 fellowships in fiction writing and 5 fellowships in poetry writing. Fellows meet weekly in a 3-hour class with teachers, but do not need to meet any curricular demands except for attending workshops. The Fellowship does not offer a degree. Candidates must demonstrate the quality of their creative work, their willingness to develop their skills, and their capacity to expand their expertise. / Due December 1, 2022
Postdoctoral Fellowship in Food Security and the Environment

: Stanford University's Center on Food Security and the Environment addresses critical global issues of hunger, poverty, and environmental degradation by generating vital knowledge and policy-relevant solutions. The FSE post-doc will be awarded to promising young scholars with a demonstrated ability to do innovative and rigorous work related to global hunger, poverty alleviation, and environmental degradation. Successful candidates will be expected to lead projects of their own design, while also interacting with other faculty and students at FSE. The position is for one year, at a competitive annual salary and benefits package. / Due December 1, 2022
Molecular Genetic Pathology Fellowship

: The educational mission of the Molecular Genetic Pathology Fellowship is to train individuals at the fellowship level to become future Laboratory Directors and/or expert consultants to support the growing field of clinical Molecular Genetic Pathology in academic and non-academic settings. Training is typically one year and is tailored to the long-term career interests of the fellow. Additional years of training may be available. Applicants must be board-eligible or board-certified in Pathology or Medical Genetics. / Due December 1, 2022
AERA Minority Dissertation Fellowship in Education Research

: The Council of the American Educational Research Association offers support for doctoral dissertation research and advanced education research by outstanding minority graduate students and members of racial and ethnic groups historically underrepresented in higher education. Eligible graduate students for the AERA Minority Dissertation Fellowship in Education Research will be at the writing stage of their dissertation by the beginning of the fellowship. / Due December 1, 2022
Fulbright Schuman International Educator Grants

: Grants are available for professionals in international education administration from European universities to research at a US institution within a field that would be mutually beneficial to both institutions. Research projects should provide a comparative US-EU perspective on global issues within international higher education and/or share best practices within the field. Proficiency in English is required. / Due December 1, 2022
Horowitz Foundation Grants for Social Policy

: The Horowitz Foundation for Social Policy supports emerging scholars as they work on projects that address contemporary issues in the social sciences. The foundation supports projects with a social policy application on either a global or local level.  Applicants must be current Ph.D. candidates who are working on a department-approved dissertation. Applicants can be from any country and any university in the world. US citizenship or residency is not required. / Due December 1, 2022
AHA Allan Martin Award

: The Allan Martin Award is a research fellowship that assists early-career historians in furthering their research in Australian history. Each year, funding of up to $4000 is awarded to fund a research trip undertaken in support of a project in Australian history. The research may be undertaken in Australia or overseas. The award is available to all early-career historians who have been awarded their PhD within the last 5 years. / Due December 1, 2022
Bloomberg Fellows Program: John's Hopkins Bloomberg School of Public Health is inviting individuals to work towards a fully-funded MPH or DrPH degree in the fields of Addiction and Overdose, Environmental Challenges, Obesity, and the Food System, Risks to Adolescent Health and Violence. The Bloomberg Fellows must apply with the organizations for which they work and may study as full-time or part-time students. Upon completion of the academic program, fellows will work for their organization for one year. Check the website for application deadlines as the process is different for the MPH program and the DrPH program. / Due December 1, 2022
Mellon Emerging Faculty Leaders Award

: The Mellon Emerging Faculty Leaders Award supports tenure-track junior faculty who have passed their midpoint tenure review—including those from underrepresented groups and others committed to eradicating disparities in their fields—so that they can both engage in and build support systems, networks, and affinity groups that make their fields and campuses more inclusive. The Award offers a $17,500 stipend—$10,000 to be used for summer research support and $7,500 for research assistance during the academic year. Emerging Faculty Leaders may be working in any field of the humanities or social sciences. / Due December 1, 2022
Wellcome Trust Career Development Awards

: The scheme of career development awards provides funding for mid-career researchers from any discipline who have the potential to be international research leaders. They will develop their research capabilities, drive innovative programs of work and deliver significant shifts in understanding that could improve human life, health, and wellbeing. The host organization may be based in the UK, the Republic of Ireland, or Low- or middle-income countries (apart from India and mainland China). A Wellcome Career Development Award provides a salary for the grant holder (if required) and research expenses. The award usually lasts for 8 years. / Due December 1, 2022
Graduate Student Summer Associate Program

: RAND's Summer Associate Program introduces outstanding graduate students to RAND, an institution that conducts research on a wide range of national security problems and domestic and international social policy issues. Summer Associates work at RAND full-time for a 12-week period. Students receive bi-weekly compensation and are given the opportunity to conduct research that can be completed during the summer they are at RAND. The summer earnings will be approximately $14,000 (before taxes) for the 12 weeks of full-time research. This is a remote/virtual program. / Due December 1, 2022
Insight Fellowship Program

: The Insight Fellowship Program helps exceptional individuals develop their own conflict management skills by working within local or international non-profits of their choice. Each year-long Fellowship begins with a period of training and development before the fellow begins three global placements through which they share the best in conflict management theory and skills. Insight Fellows gain formative skills and experiences while helping organizations across the globe work more effectively. The Fellowship includes a US $30,000 expense allowance for the entire year. / Due December 1, 2022
Gates Cambridge Scholarships: Gates Cambridge Scholarships are awarded to outstanding applicants from outside the UK to pursue a postgraduate degree in any subject at the University of Cambridge. They are awarded on: intellectual ability, leadership capacity, a commitment to improving the lives of others, and a good academic fit between the applicant's aspirations and abilities and the course at Cambridge for which they are applying. There are two application deadlines: mid-October (US citizens normally resident in the USA) and early December (all other candidates). / Due December 1, 2022
Cambridge Trust Scholarship: The Cambridge Trust offers scholarships only for study at the University of Cambridge and requires that you must have applied for admission to the University by the relevant deadline. Applicants must be intending to start a course at the level of, Masters, Research postgraduate (such as PhD). There are different procedures for applying for undergraduate study and for postgraduate study. Applicants may study any subject currently available at the University. All students, irrespective of nationality, are eligible to be considered for funding by the Trust. / Due December 1, 2022
Echidna Global Scholars Program: The Echidna Global Scholars Program is a 4-6 month visiting fellowship hosted by the Center for Universal Education (CUE) at the Brookings Institution in Washington, DC. The program aims to build the research and analytical skills of NGO leaders and academics who have substantial experience and ties to developing countries. Echidna Scholars focus on improving learning opportunities and outcomes for girls in the developing world. Applicants are expected to have some background in education, development, economics, gender, or a related area; a Master's degree at minimum, and at least 15 years of professional experience. After the deadline, the program is accepting applications on a rolling basis. / Due December 1, 2022
Public Health Informatics Fellowship Program: The Public Health Informatics Fellowship Program (PHIFP) is a 2-year applied training fellowship for professionals with a master's or higher degree. We train professionals to apply principles of public health informatics to the practice of public health. Public health informatics is the systematic application of information and computer science and technology to public health practice, research, and learning. A doctoral (e.g., Ph.D., MD, PharmD) or master's level degree is required. Relocation to Atlanta, Georgia is required. U.S. citizenship is not required. / Due December 1, 2022
University of Massachusetts Amherst Fully Funded MBA: The University of Massachusetts (UMass) Amherst Isenberg School of Management offers all on-campus Master of Business Administration (MBA) students a two-year Isenberg MBA Fellowship. The fellowship includes full tuition, an annual stipend, and health insurance. The Isenberg MBA program is rigorous and AACSB-accredited, with a strong emphasis on experiential, collaborative learning. The Isenberg On-Campus fully funded MBA option is ideal for individuals who seek a hands-on, real-world education through immersion in a rigorous two-year program. MBA applicants have at least 3 years of experience in their field. / Due December 1, 2022
Dalai Lama Fellows: Dalai Lama Fellows cultivates and supports a global movement of next-generation leaders applying universal values to solve global challenges. Fellows work on social change projects in local communities to address one or more of the following areas: mitigating economic disparity, diminishing violence, and gender inequity, improving cross-cultural and inter-religious cooperation, and enhancing environmental sustainability. As part of a year-long Fellowship, we provide each Fellow with (1) Immersion in our distinctive yearlong Head, Heart, Hands leadership curriculum, (2) One-on-one coaching, and (3) Life Long affiliation in our global learning community and support system. In order to be eligible, applicants must be next-generation leaders between the ages of 20-35. Apply by December 1, 2022
AIP Congressional Science Fellowship Program

: The American Institute of Physics, in partnership with the Acoustical Society of America (ASA), annually sponsors one scientist to spend a year providing analytical expertise and scientific advice to Congress. The program enables scientists to broaden their experience through direct involvement with the legislative and policy processes. Fellows gain a perspective that, ideally, will enhance not only their own careers but also the physics community's ability to more effectively communicate with its representatives in Congress. Fellowships are for one year, usually running September through August, and include a stipend of $86,100. / Due December 2, 2022
Harold W. Rosenthal Fellowship in International Relations

: The Harold W. Rosenthal Fellowship offers qualified students pursuing a career in international relations the opportunity to spend a summer in professional fellowship positions with a Member of Congress or in the State Department or other agencies. Candidates for the Fellowship must be a graduate student in international relations who plans to continue their education after the summer internship. Students may obtain applications through the career director's office of participating schools. / Due December 2, 2022
Zahedi Family Fellowship

: The Zahedi Family Fellowship is a 12-week residential fellowship focusing on the new Zahedi Archive (which includes both diplomatic correspondence and collected photos) at Stanford University. During the fellowship period, the Zahedi Fellow is expected to pursue independent research in residency and to hold a lecture, seminar, or workshop on his or her research. The fellowship is open to scholars and artists working on the modern history of Iran, particularly the period from 1941 to 1979. Preference will be given to scholars who have worked on aspects of modern Iranian foreign policy, history, and culture. Fluency in Persian is required. / Due December 2, 2022
Research Scholarship in Photograph Conservation

: Fellowships at The Met are an opportunity for a community of scholars from around the world to use the Museum as a place for exchange, research, and professional advancement. The research scholar in photograph conservation works on-site in the photograph conservation lab of the Sherman Fairchild Center for Works on Paper and Photograph Conservation. The research scholar is expected to have a graduate degree in conservation or equivalent experience and should be completely committed to the conservation of photographs as his or her area of specialization. Fellowships are for a 2-year period and include a stipend of $52,000 per year. / Due December 2, 2022
Conservation Fellowship and Scientific Research Fellowship

: There are two types of Conservation Fellowships: junior and senior. Junior fellows work closely with Met staff to receive training in scientific research and conservation practices. Senior fellows work on a specific research project that makes use of the Museum's collection and/or resources. Junior fellows are those applicants who have recently completed graduate-level training. Senior fellows are well-established professionals with at least eight years of experience in the field and a proven publication record or those who have their Ph.D. in hand by the deadline date. Junior fellows receive a stipend of $42,000. Senior fellows receive a stipend of $52,000. Both junior and senior fellows also receive up to an additional $6,000 for travel (maximum of six weeks). / Due December 2, 2022
Govern For America Fellowship: The Govern For America (GFA) Fellowship is a 2-year paid fellowship for recent graduates to serve in high-impact roles in governments across the country as a part of a diverse community of engaged leaders. Roles include data analyst, fiscal analyst, and program manager. The program actively seeks applicants from traditionally underrepresented in government leadership, including people of color, first-generation college students, women, and gender non-binary individuals, members of the LBGTQ community, and individuals from low-socioeconomic backgrounds. Applicants must have an undergraduate degree before the fellowship begins be a US Citizen, Permanent Resident, DACA Recipient, or have US Sponsorship for 2 years. / Due December 2, 2022
AOSIS Climate Change Fellowship Program: The program brings earlier career professionals from Alliance of Small Island States (AOSIS) member countries to New York for one year to participate as part of each Fellow's national delegation to the United Nations Framework Convention on Climate Change (UNFCCC) and the United Nations. Fellows participate in a yearlong training program, including ongoing negotiation skills training and media training. It is expected that, after their fellowship, Fellows will return to their home governments and continue to engage on these issues and in the UNFCCC process. Apply by December 2, 2022
Looking for graduate funding? Sign up to discover and bookmark more than 2,300 professional and academic fellowships in the ProFellow database.
© ProFellow, LLC 2022, all rights reserved.