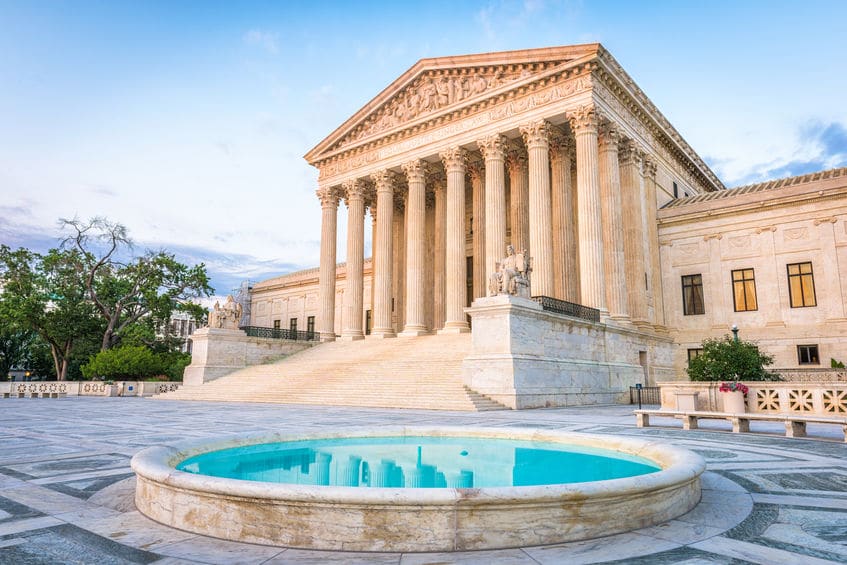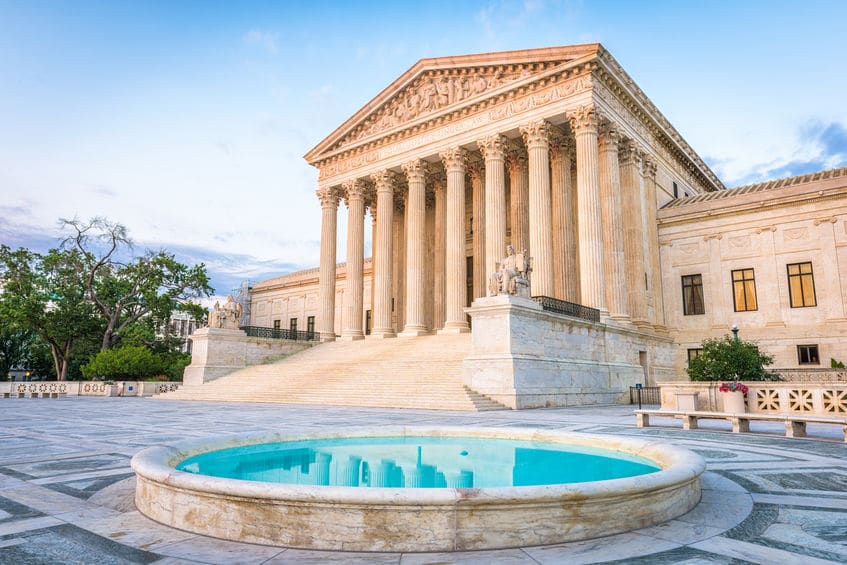 You've got 8 weeks to apply! This week's list includes many international opportunities sending students and scholars around the world, including locations in the U.S., Canada, German,y and China, and several programs that let you design your travel itinerary. There are also many postdoctoral and professional fellowships and fellowship options for women. Apply now!
Not ready to apply this year? Click the links to bookmark these fellowships to your ProFellow account.
Upcoming Fellowship Deadlines: November 3 – 9, 2019
Shuttleworth Foundation Fellowship: We provide funding for dynamic leaders who are at the forefront of social change. We identify amazing people, give them a fellowship grant, and multiply the money they put into their projects by a factor of ten or more. We are looking for social innovators who are helping to change the world for the better and are looking for some support through an innovative social investment model. The value of the grant is the equivalent of a year's salary, a contribution towards expenses plus access to a travel allowance. In addition, the Fellow will have access to potential project funding from the Foundation. Check website for deadline updates. / Due November 3, 2019
VIA Global Community Fellowship: The Global Community Fellowship is a 13-15 month program for graduating seniors and young or established professionals. Fellows work at NGOs and schools across Asia to support community development and youth education programs. Candidates include starting and experienced professionals with a BA or BS degree. Although the fellowship is primarily aimed towards US citizens, applications are accepted from international residents who have a previous connection to VIA or a substantial US connection. The fellowship provides a living and housing stipend, medical insurance, Intra-Asia travel and language study grants. / Due November 3, 2019
Study Scholarship in Germany

: Highly qualified final year undergraduate students or those who have received an undergraduate degree of all disciplines may apply for the DAAD Study Scholarships for a full Master's degree program at a German university or for study at a German university as part of a postgraduate or Master's degree program completed in the home country. Graduating seniors (fourth-year students in Canada), graduate students and recent graduates who have completed their Bachelor's degrees no longer than six years before the application deadline are welcome to apply. Students who are in the first year of a full Master's degree program in Germany may also apply to fund their second year of the Master's programs. / Due November 4, 2019
Laurance S. Rockefeller Visiting Faculty Fellowships

: Visiting faculty fellows devote an academic year in residence at Princeton to research and writing about topics involving human values in public and private life. This full-time visiting program is open to scholars in all disciplines provided their research plans qualify. In recent years, fellows have been drawn from fields including philosophy, political theory, literature, history, classics, economics and law. Fellows are expected to reside in or around Princeton and to be active contributors to the intellectual life of the Center. Fellows normally receive stipends of up to one-half their academic-year salaries. / Due November 4, 2019
Weatherhead Fellowships

: The School for Advanced Research provides a platform for wide-ranging scholarly research and lectures on prehistory, contemporary social issues and the creativity of Native American artists. SAR is offering 9-month residential fellowships for scholars working in the humanities or social sciences. Scholars with doctorates who plan to write their books and PhD candidates who plan to write their dissertations are eligible. Fellows receive a stipend ($40,000 for doctoral-level scholars and $30,000 for PhD candidates) in addition to housing and office space on the SAR campus. / Due November 4, 2019
Public Health Informatics Fellowship Program

: The Public Health Informatics Fellowship Program (PHIFP) is a 2-year applied training fellowship for professionals with a master's or higher degree. We train professionals to apply principles of public health informatics to the practice of public health. Public health informatics is the systematic application of information and computer science and technology to public health practice, research, and learning. A doctoral (e.g., PhD, MD, PharmD) or masters level degree is required. Relocation to Atlanta, Georgia is required. U.S. citizenship is not required. / Due November 4, 2019
International Dissertation Research Fellowship (IDRF)

: The Mellon International Dissertation Research Fellowship (IDRF) offers 9-12 months of support to graduate students in the humanities and humanistic social sciences who are enrolled in PhD programs in the United States and conducting dissertation research on non-US topics. Eighty fellowships are awarded annually. Fellowship amounts vary depending on the research plan, with a per-fellowship average of $20,000. The fellowship includes participation in an SSRC-funded interdisciplinary workshop upon the completion of IDRF-funded research. / Due November 5, 2019
Postdoctoral Research Fellowship & Career Development Award Program

: The A.P. Giannini Foundation funds innovative research that advances the translation of biomedical science into treatments, preventions and cures for human diseases. The Fellowship & Career Development Award Program supports innovative research in the basic sciences and applied fields and trains fellows to become established investigators and to pursue scientific leadership positions in academia, industry, public and non-traditional career pathways. Physician-scientists and junior researchers with 3-36 months of postdoctoral research experience are invited to apply. Stipends start at $54,000/year. / Due November 5, 2019
Alfred D. Chandler Jr. Travel Fellowships

: The purpose of this fellowship is to facilitate library and archival research in business or economic history. Individual grants range from $1,000 to $3,000. Three categories of applicants will be eligible for grants: 1) Harvard University graduate students in history, economics, or business administration, whose research requires travel to distant archives or repositories; 2) graduate students or nontenured faculty in those fields from other universities, in the U.S. and abroad, whose research requires travel to Baker Library and other local archives; and 3) Harvard College undergraduates writing senior theses in these fields whose research requires travel away from Cambridge. / Due November 5, 2019
Chevening Scholarships and Fellowships

: Chevening offers a unique opportunity for future leaders, influencers, and decision-makers from all over the world to develop professionally and academically, network extensively, experience UK culture, and build lasting positive relationships with the UK. The programme provides full or part funding for full-time courses at postgraduate level, normally a one-year Master's degree at any UK University. To be eligible for a Chevening Award you must be a citizen of a Chevening-eligible country; return to your country of citizenship for a minimum of two years after your award has ended; and apply to three different eligible UK university courses. / Due November 5, 2019
Roy H. Park Leadership Fellows Program: The Roy H. Park Leadership Fellows Program is a two year full-tuition fellowship award for up to 25 Johnson students who have demonstrated outstanding leadership potential. In addition to their MBA curriculum, Park Fellows participate in a robust leadership development program. Features include: a cohort of 25 learning partners for developing leadership skills; a two-year developmental sequence based on the development of personal, interpersonal, team and system mastery skills; a constant cycle of experiential learning and reflection; a track record of leadership performance that is made through contributions to the school and surrounding community. Must be a US citizen to apply. / Due November 5, 2019
Luce/ACLS Predissertation-Summer Travel Grants

: Predissertation travel grants provide funding for graduate students to explore venues, make preliminary research arrangements, and gain advice from Chinese scholars that prepares them for research in China. Provides $5,000 for a preliminary visit of 3-4 month to China to prepare for beginning basic research for the dissertation. Graduate students who have already begun research in China are not eligible. An applicant must be enrolled in a PhD program at a university in the United States or Canada. A working knowledge of Chinese is required. / Due November 6, 2019
Vanier Canada Graduate Fellowship

: The Government of Canada launched the Vanier Canada Graduate Scholarships (Vanier CGS) program in 2008 to strengthen Canada's ability to attract and retain world-class doctoral students and to establish Canada as a global centre of excellence in research and higher learning. Vanier Scholars demonstrate leadership skills and a high standard of scholarly achievement in graduate studies in the social sciences and/or humanities, natural sciences and/or engineering and health. Up to 167 scholarships are awarded annually. Fellows receive $50,000 per year for three years. See the website to learn more about the nomination process. / Due November 6, 2019
Faculty for the Future Fellowships

: The Faculty for the Future program awards fellowships to women from developing and emerging economies to pursue PhD or post-doctoral studies in science, technology, engineering and mathematics (STEM) disciplines at leading universities worldwide. Candidates should have applied to, have been admitted to, or be currently enrolled in a university abroad when submitting their grant application. Faculty for the Future grants are based on actual costs for eligible expenses up to a maximum of USD 50,000 per year and may be renewed. / Due November 7, 2019
Anne McLaren Fellowships

: Applications are invited for The University of Nottingham Anne McLaren Fellowships, which are targeted at exceptional female scientists and engineers who are typically under-represented in these subjects, and wish to establish a research career in the UK. The Fellowships are offered in a range of academic units at the University of Nottingham and provide a recognised first step into an independent research career. Each fellowship offers 3 years independent funding to conduct research while based at the University of Nottingham campuses in the UK, China, or Malaysia. / Due November 7, 2019
Supreme Court Fellows Program

: The Supreme Court Fellows Commission selects 4 talented individuals to engage for one year in the work of the Supreme Court of the United States, the Administrative Office of the United States Courts, the Federal Judicial Center, or the United States Sentencing Commission. The program seeks mid-career professionals in law and political science, recent law school graduates and doctoral degree recipients. Applicants must hold at least one post-graduate degree, at least 2 years work experience, and familiarity of the judicial process. Fellows receive salaries equivalent to GS-13/1 of the government pay scale at the applicable locality rate, currently $94,796. / Due November 8, 2019
Killam Postdoctoral Research Fellowships: The goal of the Killam Postdoctoral Research Fellowships program is to bring outstanding scholars from around the world to the University of British Columbia in order to engage in innovative research that will enhance interdisciplinary collaborations and help establish them in leadership positions in the academic and wider community. Applicants must have completed all requirements of their PhD no more than 24 months prior to the anticipated fellowship start date. Fellows receive an annual stipend of $50,000 for a maximum of two years plus a travel and research allowance of $4,000 over two years. / Due November 8, 2019
© Victoria Johnson 2019, all rights reserved.