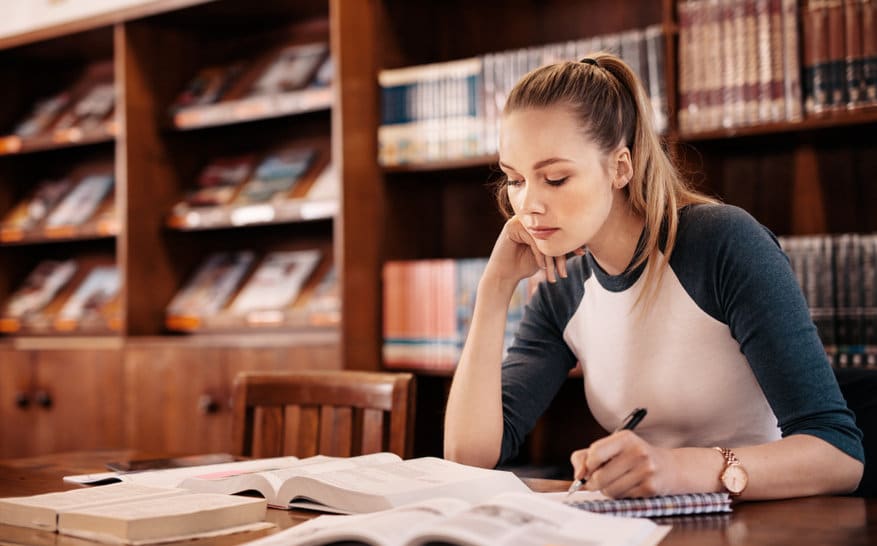 This week, in the list of upcoming fellowship deadlines there are fellowships for artists, postdoctoral researchers, U.S. graduate students, and professional fellowships. There are many programs abroad as well.
Apply now!
Not ready to apply this year? Click the links to bookmark these fellowships to your ProFellow account.
Upcoming Fellowship Deadlines: November 7 – 13, 2021
Artist Trust Fellowship:

Artist Trust Fellowships are designed to recognize artistic achievement, dedication to an artistic discipline, and potential for further professional development. 8 grants at $10,000 each will be awarded in Music, Media, Literary and Craft disciplines are awarded in even-numbered years and Emerging Fields & Cross-Disciplinary, Performing, Visual and Traditional & Folk Arts in odd-numbered years. Applicants must be a practicing artist, age 18 or older by the application deadline date, a generative artist, and a resident of Washington State at the time of application and when the award is granted. / Due November 8, 2021
ITC Postdoctoral Fellowship:

The Harvard-Smithsonian Center for Astrophysics is inviting applications for Postdoctoral Research Positions at the Institute for Theory and Computation (ITC). One of the primary objectives of the ITC is to integrate conceptual theory with computational modeling. Interested candidates working in any field related to theoretical and/or numerical astrophysics are encouraged to apply. The positions are for two years,  and renewable for a third year, contingent on performance and funding. The fellowship includes a stipend of $63,000 a year plus health insurance and additional benefits. / Due November 8, 2021
DOE Office of Science Graduate Student Research (SCGSR) Program

: The SCGSR program provides supplemental awards to outstanding U.S. graduate students to pursue part of their graduate thesis research at a Department of Energy (DOE) laboratory in areas that address scientific challenges central to the Office of Science mission. The award period for the proposed research project at DOE laboratories may range from 3 to 12 consecutive months. Awardees are eligible to receive a monthly stipend in the amount of up to $3,000. Applicants must be U.S. Citizens or Permanent Resident Aliens. / Due November 10, 2021
Fulbright Specialist Program: The Fulbright Specialist Program is a unique opportunity for U.S. academics and established professionals to engage in two- to six-week, project-based exchanges at host institutions in over 150 countries. Specialists, who represent a wide range of professional and academic disciplines, are competitively selected to join the Fulbright Specialist Roster based on their knowledge, skill sets, and ability to make a significant contribution to projects overseas. Specialists receive full funding to participate in Fulbright Specialist projects, including travel, stipend, and lodging. Applications are accepted throughout the year. Peer review panels evaluate applications approximately every eight weeks. / Due November 10, 2021
Wellcome Trust Discovery Awards

: The scheme of discovery awards provides funding for established researchers and teams from any discipline who want to pursue bold and creative research ideas to deliver significant shifts in understanding that could improve human life, health, and wellbeing. The research can be in a single discipline or multidisciplinary. The host organization of the lead applicant should be based in the UK, Republic of Ireland, or low- or middle-income countries (apart from India and mainland China). A Wellcome Discovery Award provides funding for research expenses. The award usually lasts for 8 years. / Due November 11, 2021
Killam Postdoctoral Research Fellowships: The goal of the Killam Postdoctoral Research Fellowships program is to bring outstanding scholars from around the world to the University of British Columbia in order to engage in innovative research that will enhance interdisciplinary collaborations and help establish them in leadership positions in the academic and wider community. Applicants must have completed all requirements of their Ph.D. no more than 24 months prior to the anticipated fellowship start date. Fellows receive an annual stipend of $50,000 for a maximum of two years plus a travel and research allowance of $4,000 over two years. Click here for more / Due November 12, 2021
GEM MS Engineering and Science Fellowship Program: The goals of the GEM fellowships are to increase the number of underrepresented minority students pursuing graduate degrees in engineering and science and to promote the benefits of a graduate degree within the industry. GEM MS Engineering Fellows receive a $4,000 living stipend per full-time semester up to 4 semesters ($8K per academic year – 3 quarters), up to two paid summer internships with a GEM Employer Member, and full tuition and fees provided by a GEM University Member. Applicants must be U.S. citizens or U.S. permanent residents. Check the deadline for early consideration.
GEM PhD Engineering and Science Fellowship: This program aims to increase the number of underrepresented minority students who pursue doctoral degrees in the engineering and natural science disciplines. Successful applicants will receive: a $16,000 stipend in the first academic year of the GEM Fellowship followed by a university-provided living stipend for the remaining years of the Ph.D., a minimum of one paid summer internship with a GEM Employer Member, and full tuition and fees at a GEM University Member. Applicants must be U.S. citizens or permanent residents and be members of under-represented groups in science and engineering as defined by the United States Bureau of Labor Statistics. Check the deadline for early consideration.
Looking for graduate funding? Sign up to discover and bookmark more than 1300 professional and academic fellowships in the ProFellow database.
© ProFellow, LLC 2021, all rights reserved.