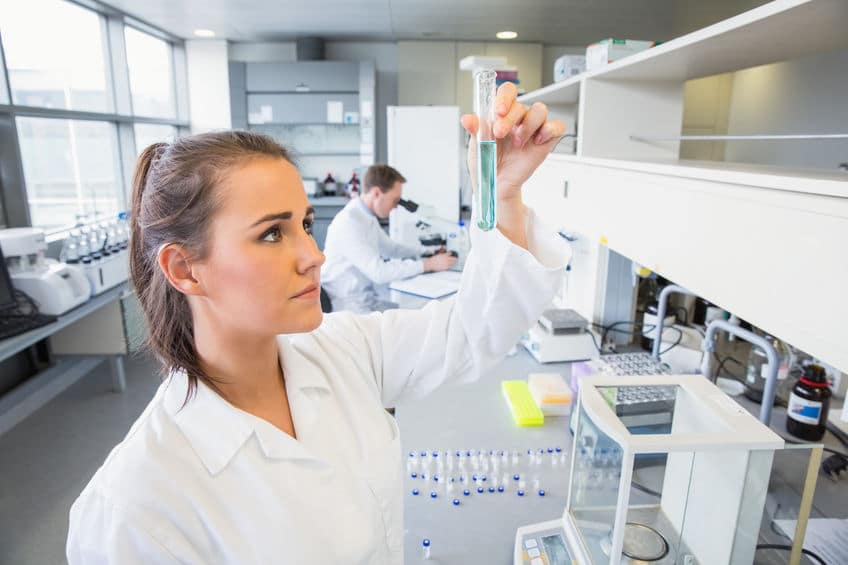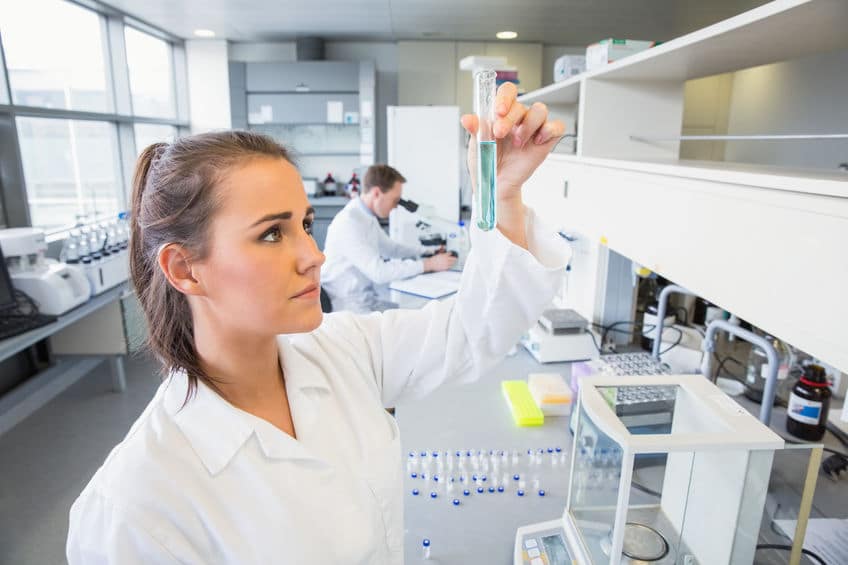 This week, there are a variety of fellowships in many different disciplines, including education, public health, STEM fields, and more. There are a number of opportunities for funded graduate research as well as a professional program in cybersecurity. You've got 8 weeks to apply!  Apply now!
Not ready to apply this year? Click the links to bookmark these fellowships to your ProFellow account.
Upcoming Fellowship Deadlines: November 8 – 14, 2020
Teach For India:

The Teach For India Fellowship program is a 2 year full-time paid commitment in which we place the most promising graduates and professionals as full-time teachers in under-resourced and low-income schools. Students and professionals with a Bachelor's Degree at the time of joining the Fellowship are invited to apply. Applicants need to be either of Indian citizenship or of Indian origin. Teach For India Fellows will be paid a salary of Rs. 17,500 per month. Four deadlines, check the website. / Due November 8, 2020
Strategic Data Project Fellowship: The Strategic Data Project Fellowship (SDP) is a paid two-year program at Harvard University that places and develops talented data strategists in partner agencies where they can have an immediate impact on policy decisions that affect student outcomes. Fellows receive a rich complement of professional development designed to boost skills and knowledge in three key areas: measurement and analysis, leadership and change management, and education policy. Requirements include an advanced degree (Master's level or higher), strong quantitative / analytic skills, 3+ years of work experience, and a demonstrated passion for education reform. / Due November 8, 2020
Public Health Informatics Fellowship Program

: The Public Health Informatics Fellowship Program (PHIFP) is a 2-year applied training fellowship for professionals with a master's or higher degree. We train professionals to apply principles of public health informatics to the practice of public health. Public health informatics is the systematic application of information and computer science and technology to public health practice, research, and learning. A doctoral (e.g., PhD, MD, PharmD) or masters level degree is required. Relocation to Atlanta, Georgia is required. U.S. citizenship is not required. / Due November 8, 2020
Faculty for the Future Fellowships

: The Faculty for the Future program awards fellowships to women from developing and emerging economies to pursue PhD or post-doctoral studies in science, technology, engineering and mathematics (STEM) disciplines at leading universities worldwide. Candidates should have applied to, have been admitted to, or be currently enrolled in a university abroad when submitting their grant application. Faculty for the Future grants are based on actual costs for eligible expenses up to a maximum of USD 50,000 per year and may be renewed. / Due November 9, 2020
RWJ Health Policy Fellows: The Health Policy Fellows program is a residential fellowship experience in Washington, DC for mid-career professionals, which prepares individuals to influence the future of health care and accelerate their own career development. Fellows actively participate in the formulation of national health policies in congressional offices and accelerate their careers as leaders in health policy. Up to six fellows will be selected for the program. Fellows are able to continue their health policy activities for up to 12 months after the Washington placement period. / Due November 9, 2020
KPCB Fellows Program: The Kleiner Perkins Caufield & Byers Fellows Program is a 3-month work-based program that pairs top U.S. students interested in design, engineering and product management with innovative startup companies in Silicon Valley. Over the course of a summer, Fellows are employed at our portfolio companies, where they can develop their technical skills and be mentored by an engineering executive within the company. Fellows are also be invited to attend private events held by KPCB and by portfolio companies, where they can meet other talented engineering students, network with technology luminaries and explore the San Francisco Bay Area. / Due November 9, 2020
Princeton in Asia Fellowships: Princeton in Asia (PiA) is an independent, non-profit organization affiliated with Princeton University. Founded in 1898, the program has long been driven by a mission to foster mutual appreciation and cultural understanding by connecting service-minded graduates and partner organizations in Asia through immersive work experiences. PiA offers year-long, service-oriented fellowships in 22 countries and regions of Asia in the fields of education, public health, economic development, environmental sustainability, and peace, justice, and access to information. PiA fellowships are open to graduates or graduating seniors of any university. / Due November 9, 2020
Chicago Mayor's Office Fellowship Program: The Mayor's Office Fellowship Program attracts bright, highly motivated individuals, gives them a broad overview of municipal government, and provides a unique "hands-on" experience. Fellows participate in budgetary, legislative, and programmatic areas of city government and work directly with Mayor's Office staff. Mayoral Fellows are afforded an unparalleled opportunity to learn about public service and policy-making by directly contributing to the executive office of the City of Chicago. The Mayor's Office encourages graduate students from all disciplines to apply. You must be a currently enrolled student at the time of employment. / Due November 9, 2020
Postdoctoral Fellowship in the Earth and Environmental Sciences: Lamont-Doherty Earth Observatory of Columbia University invites applications for Postdoctoral Fellowships in the fields of Earth and environmental sciences, plus an opportunity in forest ecology. Fellows work to understand the dynamics of the Earth's chemical, physical and biological systems, from the core to the upper atmosphere, including Earth's interactions with human society. Scientists lead research in the fields of solid Earth dynamics; ocean, atmospheric and climate systems; cryospheric dynamics; paleoclimate and biogeoscience. Fellowships are for 24 months, include an annual stipend of $66K and a research allowance of $7.5K. / Due November 9, 2020
Reproductive Justice Fellowship Program: The Reproductive Justice Fellowship Program (RJFP) is a policy-focused fellowship designed to create entry points into the reproductive health, rights, and justice fields and to enhance legal and advocacy capacity at organizations working to advance reproductive justice for all people. RJ Fellows gain hands-on policy advocacy experience and work on cutting edge reproductive health, rights, justice issues, particularly as they affect people of color and other marginalized communities. The fellowship is for 1 year and available to recent law school graduates; a stipend one $55,000 and other benefits are provided. / Due November 9, 2020
Confucius Institute Scholarships: The Confucius Institute Scholarship program was established by Hanban/Confucius Institute Headquarters in order to encourage students and Chinese language teachers all over the world to study Chinese or conduct research regarding Chinese language and culture in China. Scholarships are offered for a Master's Degree in Teaching Chinese to Speakers of Other Languages (MTCSOL), and one academic year or one academic semester study in China. Open to non-Chinese citizens age 18-35 (MTCSOL applicants age 18-45). Language requirements apply. Provides full tuition and a monthly stipend. / Due November 10, 2020
DOE Office of Science Graduate Student Research (SCGSR) Program

: The SCGSR program provides supplemental awards to outstanding U.S. graduate students to pursue part of their graduate thesis research at a Department of Energy (DOE) laboratory in areas that address scientific challenges central to the Office of Science mission. The award period for the proposed research project at DOE laboratories may range from 3 to 12 consecutive months. Awardees are eligible to receive a monthly stipend in the amount of up to $3,000. Applicants must be U.S. Citizens or Permanent Resident Aliens. / Due November 12, 2020
Tory Burch Foundation Fellows Program: The Tory Burch Foundation Fellows Program is a nation-wide competition for women entrepreneurs. Each Fellow will participate in a one year program which includes: mentoring, networking and business guidance for one year, a $5,000 grant to further their business education and a 5-day trip to New York City to the Tory Burch headquarters that will include the opportunity to participate in a pitch competition. The winner of the pitch competition will receive $100,000 grant investment. Your company must be registered and operated in the United States. / Due November 12, 2020
Princeton in Latin America: Princeton in Latin America (PiLA) seeks to connect recent college graduates with one-year, service-oriented positions at NGOs and community based service organizations in Latin America. For all positions, basic professional competency in Spanish or Portuguese is required. In addition to Spanish, French may be helpful for some placements in the Dominican Republic, for those projects serving the Haitian immigrant population. Application interviews are conducted partly in Spanish or Portuguese, and a language-competency evaluation is part of the application. Applications to PiLA are open to U.S. citizens and permanent residents who are recent graduates of U.S. and Canadian universities. / Due November 12, 2020
GEM Fellowship: PhD Engineering Fellowship

: The objective of this program is to offer doctoral fellowships to under-represented minority students who have either completed, are currently enrolled in a master's in engineering program, or received admittance into a PhD program directly from a bachelor's degree program. PhD Engineering Fellows receive: $16,000 stipend in the first academic year of the GEM Fellowship; GEM Member University provides a living stipend up to the 5th year of PhD program, equivalent to other funded doctorate students in the department; a minimum of one paid summer internship with a GEM Employer Member; full tuition and fees at a GEM University Member. / Due November 13, 2020
Killam Postdoctoral Research Fellowships

: The goal of the Killam Postdoctoral Research Fellowships program is to bring outstanding scholars from around the world to the University of British Columbia in order to engage in innovative research that will enhance interdisciplinary collaborations and help establish them in leadership positions in the academic and wider community. Applicants must have completed all requirements of their PhD no more than 24 months prior to the anticipated fellowship start date. Fellows receive an annual stipend of $50,000 for a maximum of two years plus a travel and research allowance of $4,000 over two years. / November 13, 2020
GEM PhD Engineering/Science Fellowship

: The goal of this program is to increase the number of minority students who pursue doctoral degrees in the engineering and natural science disciplines. Successful applicants will receive: a $16,000 stipend in the first academic year of the GEM Fellowship followed by a university provided living stipend for the remaining years of the PhD, a minimum of one paid summer internship with a GEM Employer Member,  and full tuition and fees at a GEM University Member. Applicants must be U.S. citizens or permanent residents and be members of under-represented groups in science and engineering as defined by the United States Bureau of Labor Statistics. / Due November 13, 2020
Cybersecurity Talent Initiative

: The Cybersecurity Talent Initiative is recruiting our nation's next cadre of cybersecurity leaders to protect the digital infrastructure from global threats. The program offers recent graduates in cybersecurity-related fields a unique opportunity to jump-start their professional lives and get up to $75,000 in student loan assistance, inclusive of tax. Students spend two-years gaining valuable public sector experience in a federal agency. As their service comes to an end, participants will be invited to apply for select positions with some of the most innovative private sector companies in the world. Candidates are U.S. citizens who are currently enrolled at an accredited educational institution in an undergraduate or graduate cybersecurity-related degree program. / Due November 13, 2020
GEM Fellowship: MS Engineering Fellowship Program

: The goals of the GEM fellowships are to increase the number of underrepresented minority students (African Americans, American Indians, and Hispanic Americans) pursuing graduate degrees in engineering and natural science and to promote the benefits of a graduate degree within industry. GEM MS Engineering Fellows receive a $4,000 living stipend per full-time semester up to 4 semesters ($8K per academic year – 3 quarters), up to two paid summer internships with a GEM Employer Member and full tuition and fees provided by a GEM University Member. Applicants must be a U.S. citizen or U.S. permanent resident. / Due November 13, 2020
GEM Fellowship: PhD Science Fellowship

: The goal of this program is to increase the number of minority students who pursue doctoral degrees in the natural science disciplines — chemistry, physics, earth sciences, mathematics, biological sciences, and computer science. Applicants to this program are accepted as early as their senior undergraduate year, as well as candidates currently enrolled in a Master's of Engineering program and working professionals. Fellowships offered through this program are portable and may be used at any participating GEM Member University where the GEM Fellow is admitted. Full tuition and fees and a $16,000 stipend in the first academic year. / Due November 13, 2020
EnCorps STEM Teaching Fellowship: The EnCorps STEM Teaching Fellowship is a career pathway that includes a volunteer pre-service component: tutoring and/or guest teaching in high-need schools and after-school programs. Fellows are matched with an EnCorps partner school and commit to 2-5 hours per week. EnCorps provides study materials for such exams as the CSET, credentialing resources and research and scholarship and professional development award opportunities. Applicants must have 3+ years of work or research experience as a STEM industry professional and currently live in an area we serve: Greater San Francisco Bay Area, Greater Sacramento Area, Greater Los Angeles Area, Orange County, or San Diego. Final deadline in April. / Due November 13, 2020
City Year Corps: City Year Americorps Members are as diverse a group as the communities they serve. We're looking for individuals to commit to one year of service to work alongside teachers and their peers to support the students who need that extra attention, to work on a diverse team, and who are ready to make a difference through a challenging and fulfilling experience. City Year Corps members are focused on helping students stay in school and on track to graduate. To participate, you must have a high school diploma, GED, some college, or a college degree; be able to dedicate 11 months to full-time service; be between age 18 and 25; and be a U.S. citizen or legal permanent resident alien. City Year operates in 24 locations in the U.S. Multiple deadlines. / Due November 13, 2020
© Victoria Johnson 2020, all rights reserved.