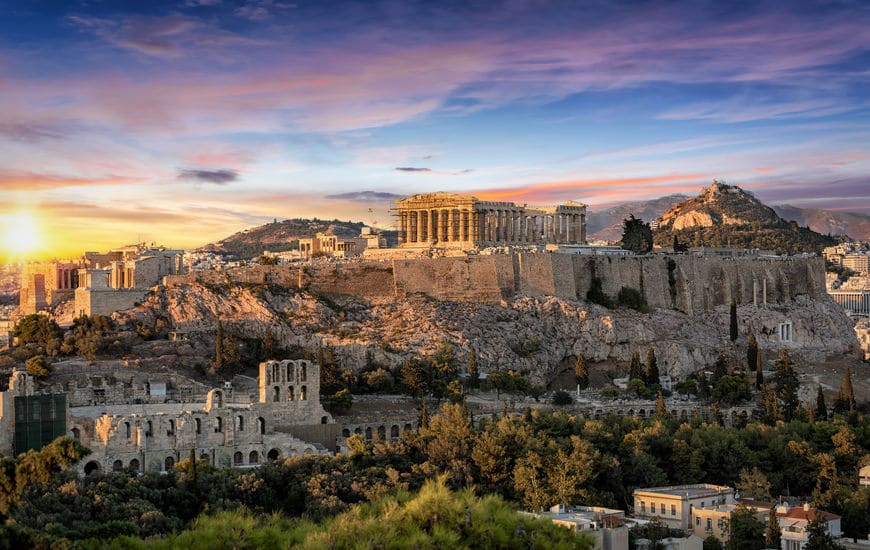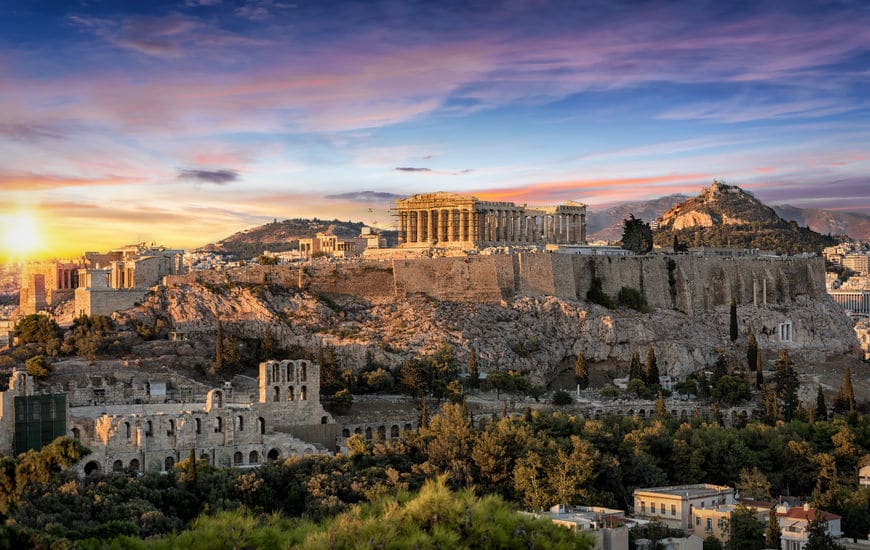 This week's opportunities include many fellowships for international teaching, study, and research as well as funding for graduate degrees. There are also postdoctoral programs for scholars in the humanities and sciences, professional programs in policy development, and more. Apply now!
Not ready to apply this year? Click the links to bookmark these fellowships to your ProFellow account.
Upcoming Fellowship Deadlines: October 11 – 17, 2020
Katz Center Jewish Fellowship:

The Katz Center invites applications from scholars pursuing research that revises, reframes, or expands our understanding of American Jews, their history, religious life, politics, culture, and experience. Applicants must hold a PhD or expect to receive their degree no later than the start date of the fellowship. The fellowship is open to all scholars, national and international, who meet application terms. Fellowship requirements include residency in Philadelphia, attendance of weekly lunches on Mondays and weekly seminars on Wednesdays, full participation in fellow-conceived colloquia and symposiums, among other special events. / Due October 12, 2020
Israel Institute Fellowship

: In partnership with the Israel Institute, the Katz Center offers an opportunity for a teaching fellowship for Israeli scholars doing work that explores American-Israeli relations, Jewish American responses to Israel, the role of Americans in Israel or other related topics. The recipient will be a full participant in the Center's fellowship program and will teach one undergraduate course per semester on an Israel-related subject. Fellowship applicants must be Israeli citizens with a PhD in a field or subject related to modern Israel and/or who is currently employed at an Israeli institution of higher learning or research center. / Due October 12, 2020
Parker B. Francis Fellowship

: The Parker B. Francis Fellowship provides research support to clinical and basic scientists embarking on careers in clinical, laboratory or translational science related to Pulmonary, Critical Care and Sleep Medicine at a U.S. or Canadian university or research institution. The ideal candidate is one with evidence of strong aptitude in research and who is in transition from post-doctoral trainee to independent investigator. For Ph.D. or other non-M.D. scientists no more than 7 years beyond completion of their doctoral degree or M.D. scientists no more than 7 years beyond clinical training. / Due October 12, 2020
Ibrahim Leadership Fellowships Programme: Established in 2010, the Ibrahim Leadership Fellowships form a selective programme designed to identify and support potential African leaders of the future. The Fellowships offer the opportunity to work in the executive offices of either the African Development Bank (Abidjan), the UN Economic Commission for Africa (Addis Ababa) or the International Trade Centre (Geneva) with an annual stipend of $100,000. The Fellowships are open to young professionals, mid-career and new executives up to the age of 40 or 45 for women with children. The Fellows will be nationals of an African country with 7-10 years work experience and a Master's degree. / Due October 12, 2020
Halcyon Arts Lab Fellowship: The Halcyon Arts Lab Fellowship is a nine-month program established to provide emerging artists with time and space to explore new ideas and ambitious projects in an environment of independent learning, study, and collaboration. The fellowship is designed to provide support and resources to emerging artists who desire to develop projects (at any stage) that promote meaningful social impact, and for those who wish to follow the path of leadership in the field of socially-engaged art. Halcyon Arts Lab accepts six national or international fellows and two DC-resident fellows in each year of the program. Fellows receive a dedicated studio, competitive financial scholarship, offsite residential accommodation and other benefits. / Due October 12, 2020
Halcyon Incubator: The Halcyon Incubator program equips early-stage social entrepreneurs with the support they need to transform audacious ideas into scalable and sustainable ventures, and change the world. Fellows learn many aspects of running a business, receive mentorship throughout the entire process and make connections that will benefit them as they move forward with their idea. The fellowship includes a 5-month residency at the Halcyon House in Washington, DC, workspace after the initial training and a stipend. Available to social entrepreneurs from around the world who are fluent in English and have legal work status in the U.S. during the time of the fellowship. / Due October 12, 2020
Fulbright U.S. Student Program for Study/Research

: A U.S. Student Fulbright Grant allows for individually designed study/research projects that will take place during one academic year (9-12 months) in a country outside the U.S. Applicants design their own projects and will typically work with advisers at foreign universities or other institutes of higher education. The study/research awards are available in approximately 140 countries. For recent BA/BS graduates, graduate and doctoral students, and young professionals including artists, musicians, writers, journalists, and those in law, business, and other professional fields. Undergraduate and graduate students must apply through their institution; professionals and former students can apply through their alma mater or At Large. / Due October 13, 2020
Fulbright Postgraduate Scholarship in Australia

: For American doctoral students to conduct research and/or study in Australia; or to support enrollment in an Australian postgraduate program such as a Masters. Provides living, travel & establishment allowances for a program of 8-10 months duration. Funding is stipend-based and does not cover tuition fees. Fulbright Scholarships are open to applicants from any academic field. Applicants for Australian Fulbright Scholarships must be U.S. citizens. / Due October 13, 2020
HAEF Teaching Fellowship/Fulbright Greece

: Up to 12 grants are available to recent graduates to serve as Teaching Fellows at the Hellenic American Educational Foundation (HAEF) and act as young ambassadors, strengthening the ties between the Foundation and the United States, and providing a cross-cultural educational experience. The Fellowship is open to recent U.S. Bachelor's and Master's degree holders with a record of academic excellence at both the undergraduate and graduate level. The preferred age limit at the time of application is 26. Majors in Education and English literature and language (including TESOL/TEFL) are preferred, but not required. / Due October 13, 2020
Fulbright/Instituto de Empresa Grants

: These Full Grants with tuition waivers are co-sponsored by the Instituto de Empresa Foundation. Two awards are available to pursue an International MBA at the Instituto de Empresa (IE) Business School in Madrid, one of the world's leading business schools. One Award is available for either of the following full-time masters at IE School of Global and Public Affairs: Master in International Relations or Master in International Development. There is also one award one Award to fund a Master's at the IE School of Human Sciences & Technology. These programs offer interdisciplinary, career-centered master programs designed for recent graduates and early to mid-career professionals seeking intense and focused training to accelerate their careers. Applicants must apply for admission to both Fulbright and the IE program in question. / Due October 13, 2020
Fulbright Critical Language Enhancement Award (CLEA)

: The Critical Language Enhancement Award (CLEA) is a feature of the U.S. Student Fulbright Program, which provides an opportunity for some Fulbright U.S. Student grantees to receive 3-6 months of intensive language study as an enhancement to their Fulbright grants. They must be approved by local Fulbright Commissions/Foundations or U.S. Embassies in the host countries. CLEA is offered to students once they have been awarded a Fulbright U.S. Student grant which requires that they use one of the eligible languages for their Fulbright project and beyond. Eligible countries include China (mainland China program only), Egypt, India, Indonesia, Jordan, Morocco, and Russia. / Due October 13, 2020
Fulbright/National Geographic Digital Storytelling Fellowship

: The Fulbright/National Geographic Digital Storytelling Fellowship is a new component of the Fulbright U.S. Student Program that provides opportunities for U.S. citizens to participate in an academic year of overseas travel and digital storytelling in up to three countries on a globally significant social or environmental topic. In addition to receiving Fulbright benefits (for travel, stipend, health, etc.), Fellows will receive instruction in digital storytelling techniques and will be paired with one or more National Geographic editors. Applicants may submit proposals for grants to 1-3 foreign countries. / Due October 13, 2020
Fulbright English Teaching Assistantships (ETA)

: The English Teaching Assistant (ETA) Programs place recent college graduates and young professionals from the U.S. in classrooms abroad for up to 1 year to provide assistance to the local English teachers. ETA's help teach English language while serving as cultural ambassadors for the U.S. The age and academic level of the students varies by country, ranging from kindergarten to university level. Applicants for English Teaching Assistant Programs can apply to only one country. Applicants must be U.S. citizens at the time of application. / Due October 13, 2020
Fulbright-Fogarty Awards in Public Health

: Offered in partnership with the Fogarty International Center of the U.S. National Institute of Health, Fulbright-Fogarty fellowships grant medical students and graduate students interested in global health the opportunity to conduct research in public health and clinical research in resource-limited settings. Fellows spend nine months in one of nine countries in Sub-Saharan Africa, Asia or South America. To participate, the applicant must be a U.S. citizen and be enrolled in graduate or medical school and have sufficient proficiency in the host language to carry out the project required. Applicants who hold a doctorate are ineligible. / Due October 13, 2020
Fulbright-Anne Wexler Master's Award in Public Policy

: The Fulbright-Anne Wexler Scholarships enables Australian and U.S. postgraduate students with strong academic credentials and leadership potential to undertake a two year Master's degree in Australia or the U.S. focusing on public policy. These may include key areas such as health, sustainability, energy, climate change, regional security, education, political science, history or governmental relations. The award includes tuition, a living stipend and travel. Two Fulbright Anne Wexler Scholarships will be awarded annually: one for an Australian citizen and one for an American (US) citizen. July deadline for Australian applicants; October deadline for U.S. applicants. / Due October 13, 2020
Gates Cambridge Scholarships: Gates Cambridge Scholarships are awarded to outstanding applicants from outside the UK to pursue a postgraduate degree in any subject at the University of Cambridge. They are awarded on: intellectual ability, leadership capacity, a commitment to improving the lives of others, and a good academic fit between the applicant's aspirations and abilities and the course at Cambridge for which they are applying. There are two application deadlines: mid-October (US citizens normally resident in the USA) and early December (all other candidates). / Due October 14, 2020
Fellowship for Utopian Practice: Culture Push's Fellowship for Utopian Practice is a testing ground for new ideas that aim to create positive social change through civic engagement and horizontal learning opportunities. Culture Push serves artists by providing creative, analytical, and logistical tools in the creation of truly transformative projects. Artists must complete their project in New York City and will have support and mentoring through all aspects of the project as they build and exhibit their work. Financial assistance of $1,000 is provided at the start and other fund raising opportunities are available to help complete the project within 1 year. / Due October 14, 2020
Presidential Management Fellows Program

: The Presidential Management Fellows (PMF) program is a prestigious 2-year paid government fellowship for recent graduate students seeking opportunities in federal government agencies. Selection begins with the nomination of the student by the school followed by a rigorous assessment process. Graduate students from all academic disciplines who expect to complete an advanced degree from a qualifying college or university by August 31 of the academic year in which the competition is held, are eligible to become Fellows. Once the application period opens, it will appear on USAJOBS (www.usajobs.gov), and is typically open for two weeks. / Due October 14, 2020
Charles B. Rangel International Affairs Fellowship Program: For those who want to become Foreign Service Officers in the U.S. Department of State, the Rangel Graduate Fellowship Program provides benefits of up to $95,000 over two years toward a two-year master's degree, arranges internships on Capitol Hill and at U.S. embassies, and provides mentorship and professional development support. Fellows can use the fellowship to attend two-year master's programs in U.S. institutions to study any area of relevance to the Foreign Service. Applicants must be college seniors or graduates looking to start two-year graduate programs in the fall, must have GPAs of at least 3.2, and must be U.S. citizens. / Due October 14, 2020
Smithsonian Tropical Research Institute Short-term Fellowships

: The Smithsonian Tropical Research Institution (STRI) in Panama allows selected candidates to come to STRI year-round and is an excellent resource to provide support for graduate students and introduce them to tropical research. Although focused primarily on graduate students, awards are occasionally given to undergraduate and postdoctoral candidates. These fellowships enable selected candidates to work in the tropics and explore research possibilities at STRI. Fellowships may provide a modest stipend to cover living expenses while at STRI (currently $800/month). / Due October 15, 2020
Thouron Award

: The Thouron Award is a graduate exchange program between British universities and the University of Pennsylvania, conceived to reinforce the "special relationship" between the U.S. and the U.K. Graduates of British universities receive support for up to two years for a graduate (post-graduate) degree program at the University of Pennsylvania. Graduates of Penn receive up to two years of support for a degree program at any graduate (post-graduate) program in the U.K. Thouron Scholars are chosen both for their strong academic potential and their "ambassadorial qualities." Students receive full support – tuition and generous stipends. / Due October 15, 2020
Hench Post-Dissertation Fellowship

: The purpose of the Hench post-dissertation fellowship is to provide the recipient with time and resources to extend research and/or to revise the dissertation for publication. Applicants may come from such fields as history, literature, American studies, political science, art history, music history, and others relating to American history through 1876. Fellows are offered opportunities for collegiality with and mentoring from the staff, other visiting fellows, and the academic community in and near Worcester, Massachusetts. This year-long residential fellowship includes a stipend of $35,000. / Due October 15, 2020
USA to Australia Fellowship Program

: The Association awards Fellowships each year at the graduate (Masters, PhD or Postdoctoral) level of up to $40,000 USD for US scholars undertaking advanced research or study in Australia. Fellowships are available for Americans who will benefit from doing research or study in the fields of biophotonics, engineering, environmental and marine sciences, mathematics, medicine, sciences, sustainability and technology. Applicants must make their own arrangements for university affiliation and have a confirmed placement by the time the Fellowship is awarded. Applicants must be US citizens or US permanent residents doing research or study at the graduate level. Applicants may already be in Australia. / Due October 15, 2020
American Antiquarian Society Fellowships

: The American Antiquarian Society (AAS) maintains a major research library in American history, literature, and culture through 1876 in Worcester, MA. The AAS-NEH fellows are part of a community that includes the AAS staff, area college and university faculty, and the recipients of AAS short-term fellowships (including scholars from all over the U.S. and abroad, Ph.D. candidates, and creative artists and writers producing work for the general public) and other long-term fellows. Twenty-eight months of AAS-NEH fellowship support are available. / Due October 15, 2020
U-M African Presidential Scholars Program (UMAPS)

: The University of Michigan (U-M) African Presidential Scholars (UMAPS) program brings early career faculty from universities in Ghana, Liberia, South Africa, and Uganda to Ann Arbor for residencies lasting up to six months. Scholars are paired with a faculty mentor during their stay and have full access to U-M's resources to further their work on a research project, an academic degree, publications, grant proposal, or other relevant activity. The program supports the development of the next generation of African scholars by integrating them into international academic networks, and it internationalizes U-M by generating research and teaching collaborations across diverse disciplines, from engineering to African literature. Scholars receive a living stipend and RT airfare. / Due October 15, 2020
McGill University Fully Funded PhD in Chemical Engineering

: McGill University provides full funding for PhD students in Chemical Engineering. The Department offers advanced graduate courses that emphasize important core fundamentals, such as heat & mass transfer, fluid mechanics, computational methods, and thermodynamics, as well as more specialized courses in the bioengineering, environmental and materials sciences. All accepted PhD students are funded to allow them to focus on their work. Financial support is given through scholarships, fellowships, studentships or through supervisor funded programs. / Due October 15, 2020
Atlantic Fellows for Equity in Brain Health Program: The Atlantic Fellows for Equity in Brain Health program at GBHI provides innovative training, networking, and support to emerging leaders focused on improving brain health and reducing the impact of dementia in their local communities and on a global scale. Fellows should demonstrate a commitment to brain health and health care policy, as well as an ability to implement effective interventions in vulnerable communities and a desire to become a regional leader in brain health. A specific level of education is not required however, applicants should have completed a "terminal degree/training," meaning have pursued the highest degree or training they wish to obtain in their particular field. A living allowance is provided. / Due October 15, 2020
Jefferson Science Fellowship (JSF)

: Tenured, or similarly ranked, academic scientists, engineers and physicians from U.S. institutions of higher learning, who are U.S. citizens, are eligible for the JSF program. Each Fellow will spend one year at the U.S. Department of State or the U.S. Agency for International Development (USAID) for an on-site assignment in Washington, D.C. that may also involve extended stays at U.S. foreign embassies and/or missions. All JSF assignments will be designed in consultation with regional and/or functional bureaus within the U.S. Department of State/USAID. Fellows receive a stipend of up to $50,000 and $10,000 for travel. / Due October 16, 2020
California Data Fellowship

: The California Data Fellowship introduces 10 competitively-selected California journalists to a wealth of data sources that can inform and elevate their health reporting. The all-expenses-paid program, funded with generous grants from the California HealthCare Foundation and The California Endowment, includes a $2,000 reporting stipend. The Fellowship is designed for reporters who want to harness and analyze data that can shape health care decision-making, policy and legislation across California and beyond. It will help skilled journalists to mine health data to reveal key insights essential to high-impact journalism. / Due October 16, 2020
Teach For America: Teach For America (TFA) is a national teacher recruitment program that aims to eliminate educational inequity by enlisting recent college graduates and professionals to teach for two or more years in low-income communities throughout the United States. Corps members attend an intensive 5-week summer institute to prepare for their commitment and then are placed in schools in urban and rural areas. Uncertified corps members receive alternative certification through coursework taken while completing the program. TFA teachers are full-fledged faculty members at their schools, receiving the normal school district salary and benefits. / Due October 16, 2020
© Victoria Johnson 2020, all rights reserved.