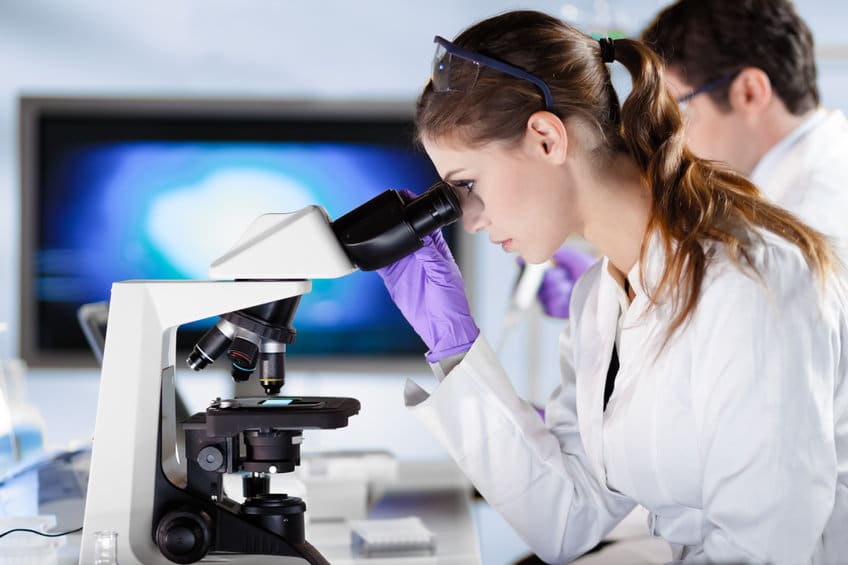 In this week's list of upcoming fellowship deadlines, there are a lot of fellowships in various disciplines around the world. There are postdoctoral opportunities, graduate research fellowships in science and mathematics, and health policy programs. You've got 8 weeks to apply! Apply now!
Not ready to apply this year? Click the links to bookmark these fellowships to your ProFellow account.
Upcoming Fellowship Deadlines: October 17 – 23, 2021
NSF Graduate Research Fellowship:

The NSF Graduate Research Fellowship Program (GRFP) recognizes and supports outstanding graduate students who are pursuing research-based masters and doctoral degrees in fields within NSF's mission. The GRFP provides three years of support for the graduate education of individuals who have demonstrated their potential for significant achievements in science, social sciences, and engineering research. Check the website for up-to-date deadline information. Deadlines vary by discipline. / Due October 18, 2021
University of Michigan President's Postdoctoral Fellowship Program: The University of Michigan offers postdoctoral research fellowships in science, technology, engineering, mathematics (STEM), economics, and political science, coupled with faculty mentoring, professional development, and academic networking opportunities. The University seeks applicants whose research, teaching, and service will contribute to the diversity and equal opportunity in higher education. The fellowship provides a salary of $50-60,000, depending on the field and level of experience, and $10,000 for research and professional development. / Due October 18, 2021
Max Weber Fellowships

: Max Weber fellowships are designed for junior postdocs who would like to pursue an academic career, concentrate on their own research, and enhance their academic practice in a multidisciplinary environment. Max Weber Fellowships are for 1 or 2 years and are open to candidates who have received a doctorate in the social sciences (economics, law, political science, sociology, history, and related fields) within the last 5 years. 55-60 fellowships are awarded annually. The basic grant is €2,000 per month and Fellows are required to live in Florence, Italy for the duration of their Fellowship. / Due October 18, 2021
Katz Center Jewish Fellowship

: The Katz Center invites applications from scholars pursuing research that revises, reframes, or expands our understanding of American Jews, their history, religious life, politics, culture, and experience. Applicants must hold a Ph.D. or expect to receive their degree no later than the start date of the fellowship. The fellowship is open to all scholars, national and international, who meet application terms. Fellowship requirements include residency in Philadelphia, attendance of weekly lunches on Mondays and weekly seminars on Wednesdays, full participation in fellow-conceived colloquia and symposiums, among other special events. / Due October 18, 2021
Israel Institute Fellowship

: In partnership with the Israel Institute, the Katz Center offers an opportunity for a teaching fellowship for Israeli scholars doing work that explores American-Israeli relations, Jewish American responses to Israel, the role of Americans in Israel, or other related topics. The recipient will be a full participant in the Center's fellowship program and will teach one undergraduate course per semester on an Israel-related subject. Fellowship applicants must be Israeli citizens with a Ph.D. in a field or subject related to modern Israel and/or who are currently employed at an Israeli institution of higher learning or research center. / Due October 18, 2021
Baltimore Community Fellowships: The Baltimore Community Fellowships program seeks dynamic activists and social entrepreneurs interested in implementing projects that address problems in underserved communities in Baltimore city. Fellowship awards are in the amount of $60,000 over 18 months. Fellowships are for initiatives that take place in Baltimore City. Applicants may come from any field, including—but not limited to—business, management, the arts, law, medicine, education, architecture, and engineering. Individuals from underserved communities and people of color are strongly encouraged to apply. / Due October 18, 2021
David A. Winston Health Policy Fellowship

: David A. Winston Health Policy Fellowship is a 12-month postgraduate experience in Washington, DC. The first portion of the Fellowship is a planned rotation of at least three months during which the Fellows will visit various centers of current health policy development at the national and state level. During the final months, the Fellows will pursue a full-time placement with the guidance of the Winston Board of Directors, which is composed of key policymakers from the private and public sectors. The fellowship provides a monthly stipend and related expenses and is open to recent master's or doctoral degree graduates of any school or program housed in a college or university that is a member of the AUPHA. / Due October 19, 2021
Mathematical Sciences Postdoctoral Research Fellowships

: The purpose of the Mathematical Sciences Postdoctoral Research Fellowships (MSPRF) is to support future leaders in mathematics and statistics by facilitating their participation in postdoctoral research environments that will have a maximal impact on their future scientific development. There are two options for awardees: Research Fellowship and Research Instructorship. Awards will support research in areas of mathematics and statistics, including applications to other disciplines. This program provides educational opportunities for  Graduate Students and Postdoctoral Fellows. / Due October 20, 2021
Looking for graduate funding? Sign up to discover and bookmark more than 1300 professional and academic fellowships in the ProFellow database.
© ProFellow, LLC 2021, all rights reserved.