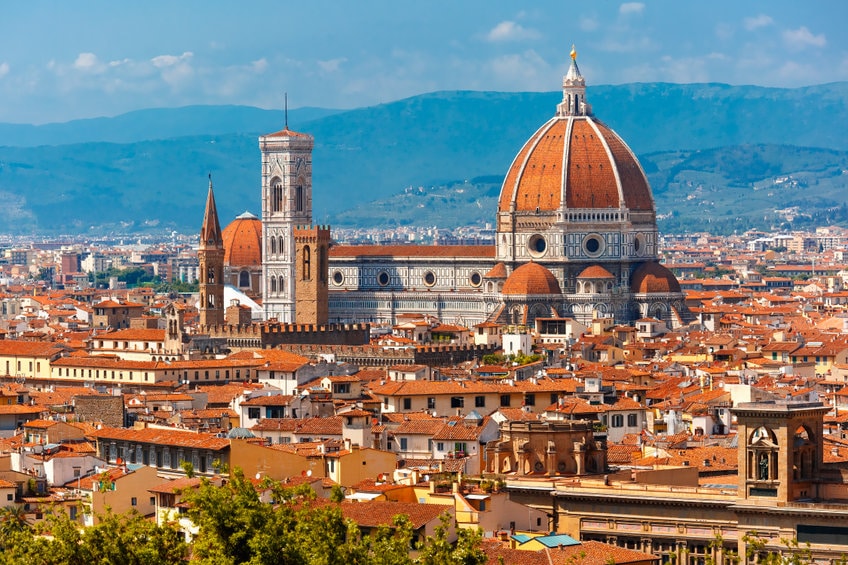 You've got 8 weeks to apply! In this list of upcoming fellowship deadlines, there are many fellowships to study and work around the globe and programs inviting students from around the world to study in the U.S. There are also opportunities for scientists, postdoctoral scholars, and professionals in many disciplines. Apply now!
Not ready to apply this year? Click the links to bookmark these fellowships to your ProFellow account.
Upcoming Fellowship Deadlines: October 24 – 30, 2021
Omidyar Fellowship at the Santa Fe Institute:

The Omidyar Fellowship at the Santa Fe Institute is unique among postdoctoral appointments. The fellowship offers transdisciplinary collaboration with leading researchers worldwide with up to three years of residence in Santa Fe, New Mexico. The Institute has no formal programs or departments. Research is collaborative and spans the physical, natural, and social sciences. Most research is theoretical and/or computational in nature, although some research includes an empirical component. SFI averages 15 resident faculty, 95 external faculty, and 250 visitors per year. Applications are welcome from candidates from any country and any discipline. / Due October 24, 2021
NonprofitCoach Global Leaders Fellowship

: The Global Leaders Fellowship is a rigorous, six-month virtual leadership coaching program for newly-appointed or emerging nonprofit executives globally. The program blends monthly one-on-one coaching for each fellow with monthly group coaching for the entire class. There is no fee to participate, nor travel or residency requirements. The program seeks new and emerging nonprofit and NGO executives, between 25 and 35 years of age, who have already established a solid record of accomplishment within their communities, careers, and organizations. / Due October 24, 2021
Jean Monnet Fellowship

: The Robert Schuman Centre for Advanced Studies in Florence, Italy offers fellowships to scholars who have obtained their doctorate at least 5 years before the start of the fellowship. During their stay at the RSCAS, fellows work on a research topic that fits well in the overall research profile of the RSCAS (Integration, Governance and Democracy; Regulating Markets and Governing Money; and 21st Century World Politics and Europe) and participate in the academic life of the Centre and of the EUI. Jean Monnet Fellowships have a duration of 1 year, renewable once. / Due October 25, 2021
Wellcome Trust Early-Career Awards

: The scheme of early-career awards provides funding for early-career researchers from any discipline who are ready to develop their research identity. Innovative projects will deliver shifts in understanding that could improve human life, health, and well-being. By the end of the award, fellows will be ready to lead their own independent research program. A Wellcome Early-Career Award provides a salary for the grant holder and up to £400,000 for research expenses. The host organization should be based in the UK, the Republic of Ireland, or low- or middle-income countries (apart from India and mainland China). / Due October 26, 2021
TNTP Teaching Fellows: TNTP Teaching Fellows is a rigorous alternative certification program that recruits and trains talented career changers and recent college graduates to be outstanding teachers in high-need schools across the country. You choose where you want to teach, with programs in Baltimore, Indianapolis, New Orleans, and Nevada. After successfully completing summer training and securing a teaching position at a local school, you will begin teaching full-time, earning a full teacher's salary. Throughout the year, you will receive personalized coaching. Applications are evaluated on a rolling basis. / Due November 26, 2021
Princeton in Africa Fellowships

: Princeton in Africa helps future leaders develop lifelong connections to the people and nations of Africa. We offer highly selective yearlong fellowships to recent college graduates with organizations across the African continent; we enable our Fellows, through their work, to make significant contributions to Africa's well-being; and we encourage our Fellows to cultivate meaningful relationships with communities in Africa and with one another. Fellows are provided with basic living stipends. Graduating seniors and young alumni from any college or university accredited in the U.S. are eligible to apply. Please note that prior Africa experience is NOT a requirement. / Due October 27, 2021
Henry Luce Foundation/ACLS Dissertation Fellowships in American Art

: These fellowships are designated for graduate students in any stage of Ph.D. dissertation research or writing in a department of art history in the United States. Fellowships are for one year and provide a $25,000 stipend and $2,000 travel allowance. The fellowships may be carried out in residence at the Fellow's home institution, abroad, or at another appropriate site for the research. The fellowships, however, may not be used to defray tuition costs or be held concurrently with any other major fellowship or grant. / Due October 27, 2021
Getty/ACLS Postdoctoral Fellowships in the History of Art

: The ACLS, through support from the Getty Foundation, is offering fellowships to advance research in the humanities. These fellowships are intended to support an academic year of research and/or writing by early career scholars for a project that will make a substantial and original contribution to the understanding of art and its history. The ultimate goal of the project should be a major piece of scholarly work by the applicant. The fellowship amount is $60,000 plus an additional $5,000 for research and travel expenses. There are no citizenship or residency requirements, however, applications must be completed in English. / Due October 27, 2021
Paul and Daisy Soros Fellowships for New Americans

: The Paul and Daisy Soros Fellowships honor immigrant tradition in the U.S. by providing up to $90,000 over 2 years to 30 new Americans who will be pursuing a full-time graduate degree program in any field at an American institution in the United States. To be eligible, you must be 30 or younger, and either has been born in the U.S. to two immigrant parents or have been born outside the U.S. (as a non-citizen) and, as of November 1 of the year you apply, be a DACA recipient, naturalized citizen or in possession of a green card (i.e., be a resident alien). They will also be opening the requirements to all immigrants who graduated from high school and college in the US. / Due October 28, 2021
Azim Premji Foundation Fellowship: The Azim Premji Foundation is offering one-year-long fellowships for post-graduate individuals up to age 35 with 4-10 years of work experience. For those interested in the area of government school education to work on a journey towards social change. The purpose of the fellows' work is to improve teaching and learning across multiple sectors of the system. A consolidated monthly stipend of 35,000 rupees with all benefits will be offered. Fellows will be working in 6 rural states and one union territory throughout India and should be expected to know the local language. / Due October 29, 2021
Hertz Foundation Graduate Fellowship Award

: The Graduate Fellowship Award is based on merit (not need) and consists of a cost-of-education allowance and a personal-support stipend. The Foundation supports graduate students working towards a Ph.D. degree in the applied physical, biological, and engineering sciences. These fields include applied mathematics, statistics, and quantitative aspects of modern biology. Here, "applied" is broadly construed to mean fields of endeavor in which one applies, invents, and/or develops results from the basic physical sciences to generate solutions to problems of comparatively near-term, widespread human interest. / Due October 29, 2021
Senate Undergraduate Session Assistants Program

: The Senate Undergraduate Session Assistants Program offers approximately 30 talented undergraduate students from accredited New York State universities an opportunity to experience state government and the legislative process, through their participation in an on-site, academic enriching, and career-building work experience. The program runs for about 4 months, beginning in early January and ending in late April. Majors in all accredited disciplines are accepted and encouraged. Typically, 15 credit hours are awarded by most participating SUNY, CUNY, and independent colleges and universities, and students receive a $5,025 stipend. / Due October 29, 2021
University of Toronto Fully Funded PhD in Pharmacology

: The University of Toronto offers fully funded programs of study for students to earn a Ph.D. in Pharmacology. The objective of the Ph.D. degree in Pharmacology is to have students possess a comprehensive understanding of the general field of pharmacology, in addition to specific expertise in their particular area of interest. They build on their knowledge of pharmacology so that they are able to think critically about specific areas in pharmacology. Funding is guaranteed for the duration of the program as long as the student remains in "good standing" and the package includes payment of tuition and fees plus a $20,000 living stipend. / Due October 29, 2021
GLAM Postdoctoral Fellowships

: The Geballe Laboratory for Advanced Materials (GLAM) at Stanford University invites applications for the GLAM Postdoctoral Fellowships. Early-career scientists of exceptional ability who will flourish in, and contribute to, the highly interactive and collaborative research environment of GLAM are invited to apply. The appointment includes 2 years of support with a competitive salary and benefits, plus $5,000 in discretionary funds to cover research and/or travel expenses. / Due October 29, 2021
Harvard-Newcomen Postdoctoral Fellowship in Business History

: To be awarded for 12 months' residence, study, and research at Harvard Business School. The fellowship is open to scholars who, within the last ten years, have received a Ph.D. in history, economics, or a related discipline. The fellowship has two purposes: The first is to enable scholars to engage in research that will benefit from the resources of Harvard Business School and the larger Boston scholarly community. The second purpose is to provide an opportunity for the fellow to participate in the activities of Harvard Business School. Fellows receive a stipend, travel fund, and book fund. / Due October 30, 2021
Hector Research Career Development Award

: The Hector Research Career Development Award (Hector RCD Award) was announced in 2020; with it the Hector Fellow Science Academy (HFA) pursuits the goal of promoting and supporting the scientific career of junior researchers in the area of natural and engineering sciences. The award aims to nurture and encourage young scientists at a critical point in their careers. The award addresses W1 professors and junior research group leaders and is endowed with 25.000€. 50% of the awardees will be female. / Due October 30, 2021
Looking for graduate funding? Sign up to discover and bookmark more than 1300 professional and academic fellowships in the ProFellow database.
© ProFellow, LLC 2021, all rights reserved.