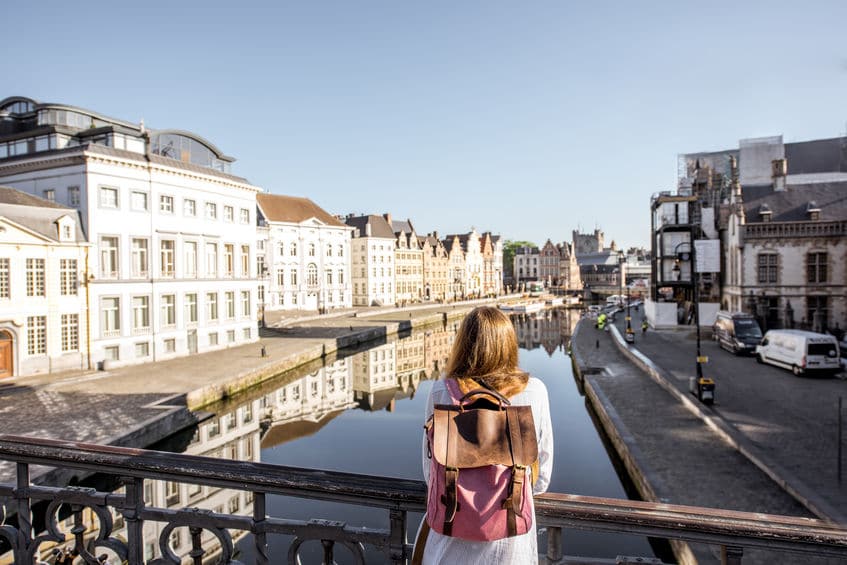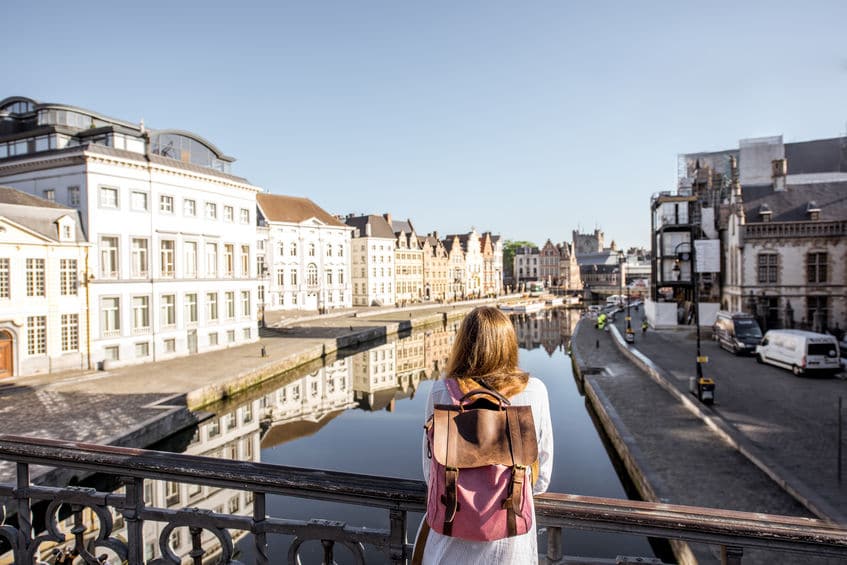 You've got 8 weeks to apply! This week there are many international fellowships for U.S. citizens to study and work around the globe and programs inviting students from around the world to study in the U.S. There are also opportunities for scientists, postdoctoral scholars, and professionals in many disciplines. Apply now!
Not ready to apply this year? Click the links to bookmark these fellowships to your ProFellow account.
Upcoming Fellowship Deadlines: October 25 – 31, 2020
Jean Monnet Fellowship:

The Robert Schuman Centre for Advanced Studies in Florence, Italy offers fellowships to scholars who have obtained their doctorate at least 5 years before the start of the fellowship. During their stay at the RSCAS, fellows work on a research topic that fits well in the overall research profile of the RSCAS (Integration, Governance and Democracy; Regulating Markets and Governing Money; and 21st Century World Politics and Europe) and participate in the academic life of the Centre and of the EUI. Jean Monnet Fellowships have a duration of 1 year, renewable once. / Due October 25, 2020
Reagan-Fascell Democracy Fellows Program: The Reagan-Fascell Democracy Fellows Program is an international exchange program that offers practitioners, scholars, and journalists from around the world the opportunity to spend five months at the National Endowment for Democracy (NED) in Washington DC. The fellowship is intended primarily for individuals from developing and aspiring democracies. Distinguished scholars from the U.S. and other established democracies are eligible to apply. Practitioners and journalists should have substantial work experience, while scholars are expected to have a Ph.D., or equivalent. Fellowships include a monthly payment, health insurance and airfare. / Due October 25, 2020
Cansbridge Fellowship: The Cansbridge Fellowship seeks to build future leaders through a program that fosters growth through creating new ideas and using a powerful network for change. Leaders and entrepreneurs who think outside the box and who have a past as risk-takers are invited to apply. Fellowship includes international work experience in Asia, a conference in San Francisco and access to the Cansbridge Global Network. Applicants must be undergraduates currently enrolled in a Canadian college or university and pursuing a degree in business, science, design or technology. / Due October 25, 2020
Wexner Israel Fellowship: The Wexner Foundation annually supports up to 10 Israeli government and public service professionals as they pursue a one-year Mid-Career Master's Degree in Public Administration from HKS with the goal of providing Israel's next generation of public leaders with superlative training. The Wexner Foundation supplements the Fellow's academic curriculum with weekly seminars and institutes devoted to the exploration of professional and personal development, public service and partnerships, and engagement with the North American Jewish community. Fellowship includes all tuition and fees, living and travel stipends and leadership training courses. / Due October 27, 2020
Hans Fischer Senior Fellowship: Outstanding scientists from outside TUM, who intend to explore innovative, high-risk topics in their scientific research areas together with a TUM Research Group are eligible for a TUM-IAS Hans Fischer Senior Fellowship. The TUM-IAS awards up to 5 Hans Fischer Senior Fellowships each year. The Fellowships last 3 years, of which Fellows are expected to stay at TUM in Munich, Germany for 9 months. Fellows receive an award of 60,000 EUR plus 50,000 EUR for travel, housing and research. Additional funding of up to 50,000 EUR is available on an as needed basis. In addition, Fellows receive support for one doctoral candidate at TUM for 3 years. / Due October 27, 2020
Community Solutions Program: The Community Solutions Program is a professional development program for the best and brightest global community leaders working in transparency and accountability, tolerance and conflict resolution, environmental issues, and women and gender issues. Leaders participate in a four month US fellowship with a local nonprofit organization or government agency, structured virtual learning and networking via the Online Community Leadership Institute, and the design and implementation of follow-on projects in their home countries. Fellows receive J-1 visa support, travel, and a living stipend. Candidates must be 25-38 years old and citizens or permanent residents of eligible countries. US citizens and residents are not eligible. / Due October 28, 2020
Getty/ACLS Postdoctoral Fellowships in the History of Art

: The ACLS, through support from the Getty Foundation, is offering fellowships to advance research in the humanities. These fellowships are intended to support an academic year of research and/or writing by early career scholars for a project that will make a substantial and original contribution to the understanding of art and its history. The ultimate goal of the project should be a major piece of scholarly work by the applicant. The fellowships amount is for $60,000 plus an additional $5,000 for research and travel expenses. There are no citizenship or residency requirements, however, applications must be completed in English. / Due October 28, 2020
Henry Luce Foundation/ACLS Dissertation Fellowships in American Art

: These fellowships are designated for graduate students in any stage of Ph.D. dissertation research or writing in a department of art history in the United States. Fellowships are for one year and provide a $25,000 stipend and $2,000 travel allowance. The fellowships may be carried out in residence at the Fellow's home institution, abroad, or at another appropriate site for the research. The fellowships, however, may not be used to defray tuition costs or be held concurrently with any other major fellowship or grant. / Due October 28, 2020
Earth Institute Postdoctoral Fellowships

: The Fellows Program provides innovative postdoctoral scholars with the opportunity to build a foundation in one of the core disciplines represented within the Earth Institute (i.e., any of the social sciences, earth sciences, biological sciences, engineering sciences and health sciences), and cross-disciplinary expertise related to sustainable development and reducing environmental degradation, poverty, hunger and disease. Earth Institute fellowships will ordinarily be granted for a period of 24 months and includes a $12,000 research allowance for the two year appointment, and carries an annual salary of about $61,800. / Due October 28, 2020
Scottish Enterprise Fellowship

: The SE/RSE Enterprise Fellowship programme is designed to encourage the development of a new business, based in Scotland, around a technological idea developed by the Fellow (either individually or with others) and within which the Fellow would be expected to play a leading (though not necessarily the leading) role. Enterprise Fellowships offer: a year's salary to develop your commercial proposition and product, hosted at your university or HEI; business training to give you the knowledge to prepare a viable business plan; and access to networks of mentors, business experts and professional advisors. Applicants must be able to remain and work legally in the UK. / Due October 28, 2020
Princeton in Africa Fellowships: Princeton in Africa helps future leaders develop lifelong connections to the people and nations of Africa. We offer highly selective yearlong fellowships to recent college graduates with organizations across the African continent; we enable our Fellows, through their work, to make significant contributions to Africa's well-being; and we encourage our Fellows to cultivate meaningful relationships with communities in Africa and with one another. Fellows are provided with basic living stipends. Graduating seniors and young alumni from any college or university accredited in the U.S. are eligible to apply. Please note that prior Africa experience is NOT a requirement. / Due October 28, 2020
Immigrant Justice Corps: Immigrant Justice Corps ("IJC") is a two-year fellowship program for law graduates (Justice Fellows) and college graduates (Community Fellows) with a passion for justice for immigrants. IJC trains fellows and places them with host organizations in New York City, Long Island, the Lower Hudson Valley, New Jersey, Connecticut, and Texas. All fellows must be eligible for work authorization in the U.S. for the full two years of the fellowship. We generally require Justice Fellows to take the New York State bar. Community Fellows have a Spring deadline and Justice Fellows have a Fall deadline. Check website for details. / Due October 28, 2020
Paul and Daisy Soros Fellowships for New Americans

: The Paul and Daisy Soros Fellowships honor immigrant tradition in the U.S. by providing up to $90,000 over 2 years to 30 new Americans who will be pursuing a full-time graduate degree program in any field at an American institution in the United States. To be eligible, you must be 30 or younger, and either have been born in the U.S. to two immigrant parents or have been born outside the U.S. (as a non-citizen) and, as of November 1 of the year you apply, be a DACA recipient, naturalized citizen or in possession of a green card (i.e., be a resident alien). They will also be opening the requirements to all immigrants who graduated from high school and college in the US. / Due October 29, 2020
Senate Undergraduate Session Assistants Program

: The Senate Undergraduate Session Assistants Program offers approximately 30 talented undergraduate students from accredited New York State universities an opportunity to experience state government and the legislative process, through their participation in an on-site, academic enriching, and career-building work experience. The Program runs about 4 months, beginning in early January and ending in late April. Majors in all accredited disciplines are accepted and encouraged. Typically, 15 credit hours are awarded by most participating SUNY, CUNY, and independent colleges and universities, and students receive a $5,025 stipend. / Due October 30, 2020
Hector Research Career Development Award

: The Hector Research Career Development Award (Hector RCD Award) was announced in 2020; with it the Hector Fellow Science Academy (HFA) pursuits the goal of promoting and supporting the scientific career of junior researchers in the area of natural and engineering sciences. The award aims to nurture and encourage young scientists at a critical point of their careers. The award addresses W1 professors and junior research group leaders and is endowed with 25.000€. 50% of the awardees will be female. / Due October 30, 2020
GLAM Postdoctoral Fellowships

: The Geballe Laboratory for Advanced Materials (GLAM) at Stanford University invites applications for the GLAM Postdoctoral Fellowships. Early-career scientists of exceptional ability who will flourish in, and contribute to, the highly interactive and collaborative research environment of GLAM are invited to apply. The appointment includes 2 years of support with a competitive salary and benefits, plus $5,000 in discretionary funds to cover research and/or travel expenses. / Due October 30, 2020
University of Toronto Fully Funded PhD in Pharmacology

: The University of Toronto offers fully funded programs of study for students to earn a PhD in Pharmacology. The objective of the PhD degree in Pharmacology is to have students possess a comprehensive understanding of the general field of pharmacology, in addition to specific expertise in their particular area of interest. They build on their knowledge of pharmacology so that they are able to think critically about specific areas in pharmacology. Funding is guaranteed for the duration of the program as long as the student remains in "good standing" and the package includes payment of tuition and fees plus a $20,000 living stipend. / Due October 30, 2020
Fulbright International Education Administrators Program: The International Education Administrators (IEA) seminars help U.S. higher education administrators establish lasting connections within the social, cultural and higher education systems of other countries. Selected administrators have the opportunity to gain in-depth knowledge about the host country's higher education system and establish networks of U.S. and international colleagues during a two-week fully funded visit abroad. The IEA Seminars are open to experienced international education administrators and senior administrators. Deadlines vary by country. / Due October 30, 2020
Morehead-Cain Scholars: The Morehead-Cain is a four-year merit scholarship to the University of North Carolina at Chapel Hill. It promises 4 years of full tuition, student fees, housing, meals, books and a laptop and a four-year Summer Enrichment Program made up of diverse, customized experiences that begin the summer before freshman year. To be eligible, you must be a competitive applicant to the University of North Carolina at Chapel Hill, on track to graduate high school in the spring, and unmarried and without children. Admission to UNC is a separate process from application for the Morehead-Cain. / Due October 30, 2020
CFR International Affairs Fellowship in International Economics

: The International Affairs Fellowship (IAF) in International Economics offers business economists as well as university-based economics scholars hands-on experience in the U.S. government to expand their range of thinking and work on international economic policy. Possible host placements for the 12 month fellowship appointment include but are not limited to the U.S. Department of the Treasury, U.S. Department of Commerce, and relevant parts of the U.S. Department of State and the White House. Salary of $150-175K provided based on relevant work experience. / Due October 31, 2020
CFR International Affairs Fellowship

: Launched in 1967, the International Affairs Fellowship (IAF) is a distinguished program offered by the Council on Foreign Relations (CFR) to assist mid-career scholars and professionals in advancing their analytic capabilities and broadening their foreign policy experience. CFR awards approximately ten fellowships annually to highly accomplished individuals who have a capacity for independent work. The IAF Program is only open to U.S. citizens and permanent residents. The duration of the fellowship is 12 months and the program awards a stipend of $95,000. / Due October 31, 2020
BAEF Study and Research Fellowships in Belgium

: The Belgian American Educational Foundation (B.A.E.F.) encourages applications for fellowships for advanced study or research during one academic year at a Belgian University or institution of higher learning. The B.A.E.F. will award up to ten fellowships as outright non-renewable grants carrying a stipend of $27,000 for Master's or Ph.D. students and $32,000 for Post-doctoral Fellows. Applicants must be citizens or permanent residents of the United States. Applicants must also either be registered in a graduate program towards a Ph.D. or equivalent degree in the U.S., plan to register in a graduate program (Master's or Ph.D.) in Belgium, or currently hold a Master's, Ph.D., or equivalent degree. / Due October 31, 2020
CFR International Affairs Fellowship for Tenured International Relations Scholars

: The International Affairs Fellowship for Tenured International Relations Scholars, sponsored by the Carnegie Corporation of New York, offers tenured international relations professors hands-on and practical experience in the foreign policymaking field by placing selected fellows in U.S. government agencies or at international government organizations for a period of twelve months. The fellowship is geared for those who propose to work on peace and security issues and who have never worked at a U.S. government agency or an international organization. Stipend of 50% of the fellow's base salary at their University provided. / Due October 31, 2020
Imperial College London Fully Funded PhD in Chemical Engineering

: Imperial College London offers fully funded PhD programs in Chemical Engineering. It is a 3.5 year research degree that can be undertaken in 1 of 9 themes including: biomedical engineering, energy and environmental engineering, materials, multiphase transport process, multi-scale computational chemical engineering, multi-scale thermodynamics, and molecular systems, reaction engineering and applied catalysis, separations and soft matter engineering. In addition, there are also interdisciplinary collaborative research opportunities. Funding is provided through scholarships, studentships and research assistantships. / Due October 31, 2020
Science Corps Fellowship

: Science Corps places recent STEM PhD graduates to teach and develop scientific understanding in regions that lack access to quality science education. As Science Corps Fellows, they design scientific curricula, teach and demonstrate experiments for students in innovative schools, providing students with hands-on STEM experience. The fellowship is six months long, including a complete school semester in an international placement. Applicants may be from any country in the world while being fluent in English. Fellows receive compensation for their work and all expenses are covered, the entire trip will be financially neutral for the fellow. / Due October 31, 2020
CFR International Affairs Fellowship in Japan

: Founded in 1997, the International Affairs Fellowship in Japan (IAF-J), sponsored by Hitachi, Ltd., seeks to strengthen mutual understanding and cooperation between the rising generations of leaders in the United States and Japan. The program provides a selected group of mid-career U.S. citizens the opportunity to expand their professional horizons by spending a period of research or other professional activity in Japan. The IAF-J is only open to U.S. citizens. The duration of the fellowship is 3-12 months. The program awards a stipend in yen which covers travel and living expenses in Japan. / Due October 31, 2020
CFR International Affairs Fellowship in Canada

: The International Affairs Fellowship in Canada seeks to strengthen mutual understanding and cooperation between rising generations of leaders and thinkers in the United States and Canada. The program provides for one to two mid-career professionals per year to spend six to twelve months hosted by a Canadian institution to deepen their knowledge of Canada. Fellows are drawn from academia, business, government, media, NGOs, and think tanks. The duration of the fellowship is between six and twelve months. The program awards a stipend of $95,000 for a period of twelve months as well as a modest travel allowance. / Due October 31, 2020
© Victoria Johnson 2020, all rights reserved.