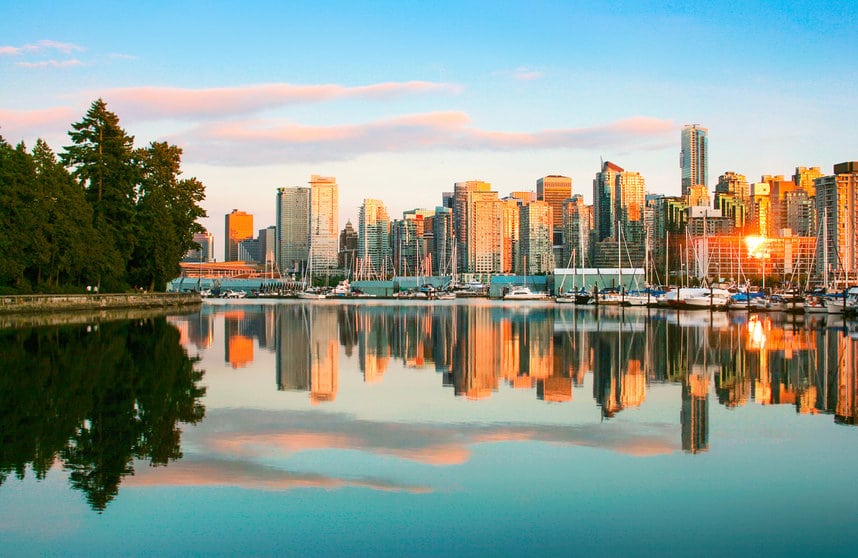 You've got 8 weeks to apply! This week there is a large variety of fellowship programs that cover many fields, career levels, and locations. Undergraduates could study in Germany, artists could practice their crafts in places like Scandinavia, and researchers could work in many different countries. There are also funded Ph.D. programs and postdoctoral positions. Apply now!
Not ready to apply this year? Click the links to bookmark these fellowships to your ProFellow account.
Upcoming Fellowship Deadlines: October 31 – November 6, 2021
CFR International Affairs Fellowship:

Launched in 1967, the International Affairs Fellowship (IAF) is a distinguished program offered by the Council on Foreign Relations (CFR) to assist mid-career scholars and professionals in advancing their analytic capabilities and broadening their foreign policy experience. CFR awards approximately ten fellowships annually to highly accomplished individuals who have a capacity for independent work. The IAF Program is only open to U.S. citizens and permanent residents. The duration of the fellowship is 12 months and the program awards a stipend of $95,000. / Due October 31, 2021
Voqal Fellowship: The Voqal Fellowship is an investment in a new generation of social entrepreneurs working for social justice, progressive politics, or transformative media and technology. Voqal Fellows will receive a $30,000 stipend and will be expected to complete a project in six months. Candidates must have 3-5 years of work experience and may not be currently enrolled in a graduate program. The fellowship is intended to provide an opportunity to build out an idea or concept that would not be possible to accomplish with a full-time job. Qualifying fellows may also be eligible to receive an additional stipend to help offset the cost of personal health insurance. Ideal candidates for the fellowship are social change agents who thrive under self-direction. / Due October 31, 2021
VIA Global Community Fellowship

: The Global Community Fellowship is a 13-15 month program for graduating seniors and young or established professionals. Fellows work at NGOs and schools across Asia to support community development and youth education programs. Candidates include starting and experienced professionals with a BA or BS degree. Although the fellowship is primarily aimed at US citizens, applications are accepted from international residents who have a previous connection to VIA or a substantial US connection. The fellowship provides a living and housing stipend, medical insurance, Intra-Asia travel, and language study grants. After the priority deadline application will be considered on a case-by-case basis. / Due October 31, 2021
CFR International Affairs Fellowship in Canada

: The International Affairs Fellowship in Canada seeks to strengthen mutual understanding and cooperation between rising generations of leaders and thinkers in the United States and Canada. The program provides for one to two mid-career professionals per year to spend six to twelve months hosted by a Canadian institution to deepen their knowledge of Canada. Fellows are drawn from academia, business, government, media, NGOs, and think tanks. The duration of the fellowship is between six and twelve months. The program awards a stipend of $95,000 for a period of twelve months as well as a modest travel allowance. / Due October 31, 2021
Mike Mansfield Fellowship Program: The Mansfield Fellowship Program was established to build a corps of U.S. federal government employees with proficiency in the Japanese language and practical, firsthand knowledge about Japan and its government. Through their placements, fellows develop networks of contacts in Japan and an understanding of the political, economic, and strategic dimensions of the U.S.-Japan relationship. The fellowship is for 1 year, beginning with a 7-week course of intensive language study and followed by 10 months of full-time work in Japanese government offices. Fellows are required to serve at least 2 years in the federal government after the fellowship. / Due October 31, 2021
Imperial College London Fully Funded PhD in Chemical Engineering

: Imperial College London offers fully-funded Ph.D. programs in Chemical Engineering. It is a 3.5-year research degree that can be undertaken in 1 of 9 themes including biomedical engineering, energy and environmental engineering, materials, multiphase transport process, multi-scale computational chemical engineering, multi-scale thermodynamics, and molecular systems, reaction engineering and applied catalysis, separations, and soft matter engineering. In addition, there are also interdisciplinary collaborative research opportunities. Funding is provided through scholarships, studentships, and research assistantships. / Due October 31, 2021
AAAS Science & Technology Policy Fellowships

: Fellows select assignments in Congressional offices or federal agencies. This is a year-long opportunity, beginning September 1 and ending August 31. AAAS seeks candidates from a broad array of backgrounds and a diversity of geographic, disciplinary, gender, and ethnic perspectives, as well as disability status. Fellows have ranged in age from late 20s to early 70s. They represent a spectrum of career stages, from recent Ph.D. graduates to faculty on sabbatical to retired scientists and engineers. A stipend of $75K – $100K. / Due November 1, 2021
German Studies Research Grant

: This specialized DAAD program offers up to ten German Studies Research Grants to highly qualified undergraduate and graduate students who are nominated by their department/program chairs. The grant may be used for short-term research (1-2 months) in either Germany or North America. The program is designed to encourage research and promote the study of cultural, political, historical, economic, and social aspects of modern and contemporary German affairs from an inter-and multidisciplinary perspective. / Due November 1, 2021
Princeton in Asia Fellowships

: Princeton in Asia (PiA) is an independent, non-profit organization affiliated with Princeton University. Founded in 1898, the program has long been driven by a mission to foster mutual appreciation and cultural understanding by connecting service-minded graduates and partner organizations in Asia through immersive work experiences. PiA offers year-long, service-oriented fellowships in 22 countries and regions of Asia in the fields of education, public health, economic development, environmental sustainability, and peace, justice, and access to information. PiA fellowships are open to graduates or graduating seniors of any university. / Due November 1, 2021
American-Scandinavian Foundation Grants

: The American-Scandinavian Foundation (ASF) offers grants (up to $5,000) to individuals to pursue research, study, or creative arts projects in one or more Scandinavian countries for 1-3 months. Grants are considered especially suitable for post-graduate scholars, professionals, and candidates in the arts to carry out research or study visits. Applicants must be United States citizens or permanent residents. Candidates must have at least some ability in the language of the host country. / Due November 1, 2021
American-Scandinavian Foundation Fellowships

: The American-Scandinavian Foundation (ASF) offers fellowships of up to $23,000 to individuals to pursue research, study, or creative arts projects in one or more Scandinavian countries for up to one year. Awards are made in all fields. Applicants must have a well-defined research, study, or creative arts project that makes a stay in Scandinavia essential. Priority is given to candidates at the graduate level for dissertation-related study or research. / Due November 1, 2021
DAAD Research Grant

: Research Grants are awarded to highly qualified candidates who have completed either: a Master's degree or Diploma, a Bachelor's degree (by the time they begin their grant-supported research), or a  Ph.D. (postdoctoral candidates). Applications for long-term grants (7-10 months) are accepted annually in November. Short-term grants (1-6 months) accept applications in November and May. / Due November 1, 2021
Leo Baeck Institute – DAAD Fellowship

: The Leo Baeck Institute is a research, study, and lecture center whose library and archives offer comprehensive documentation for the study of the history and culture of German-speaking Jewry. Fellowships are awarded for research in New York or Germany on the social, communal, and intellectual history of German-speaking Jewry. Financial assistance is provided to doctoral students for dissertation research and to young academics for the preparation of a scholarly essay or book. / Due November 1, 2021
Group Study Visit

: DAAD offers financial support for academic information visits to Germany which are organized by faculty members for groups of students. Group Study Visit grants are intended to encourage contact with academic institutions, groups, and individuals in Germany, and offer insight into current issues in the academic, scientific, economic, political, and cultural realms. All departments are eligible for this funding. Applications accepted November 1, February 1, and May 1. / Due November 1, 2021
Fulbright International Education Administrators Program

: The International Education Administrators (IEA) seminars help U.S. higher education administrators establish lasting connections within the social, cultural and higher education systems of other countries. Selected administrators have the opportunity to gain in-depth knowledge about the host country's higher education system and establish networks of U.S. and international colleagues during a two-week fully funded visit abroad. The IEA Seminars are open to experienced international education administrators and senior administrators. Deadlines vary by country. / Due November 1, 2021
AAUW American Dissertation Fellowships

: The purpose of the American Dissertation Fellowship is to offset a women scholar's living expenses while she completes her dissertation. The fellowship must be used for the final year of writing the dissertation. Open to applicants in all fields of study. Scholars engaged in science, technology, engineering, and math fields or those researching gender issues are especially encouraged to apply. Applicants must be U.S. citizens or permanent residents. / Due November 1, 2021
Thomas J. Watson Fellowship

: The Thomas J. Watson Foundation provides fellowships to graduating seniors nominated by a participating college or university in the United States to engage in a year of independent study and travel abroad following their graduation. The project must be one that can be pursued with independence and adaptability, and it cannot involve formal study at a foreign institution. It must involve travel to areas where the student has not previously lived or studied for a significant length of time. The fellowship offers a stipend of $30,000. Ask your campus advisor about internal deadlines. The national selection process begins in November. / Due November 1, 2021
Winston Churchill Scholarship Program

: The Churchill Scholarship Program enables young Americans to pursue graduate study in science, mathematics, and engineering at Churchill College, Cambridge University. A total of 15 one-year Churchill Scholarships are offered each year. The scholarship covers living expenses in addition to tuition and fees. Candidates must be US citizens who have earned a bachelor's degree but not a doctorate. Applicants must be nominated by their undergraduate institution. The Churchill Foundation's deadline is in November. Each college may have earlier deadlines. / Due November 1, 2021
Congress-Bundestag Youth Exchange for Young Professionals (CBYX)

: A full-year, reciprocal work-study fellowship providing 75 Americans, age 18-24, with an understanding of everyday life, education, & professional training in Germany. Includes RT transatlantic flight, university tuition, language training, living stipend, & program-related travel costs in Germany: 2 months language training in Germany, 4 months of study at German university, and a 5-month internship in a German-speaking work environment. Also Accommodation in a German home/student residence, seminars, in-country support during the program & health & accident insurance. / Due November 1, 2021
Harkness Fellowships in Health Care Policy and Practice

: The Commonwealth Fund's Harkness Fellowships in Health Care Policy and Practice provide a unique opportunity for mid-career health services researchers and practitioners from Australia, Canada, Germany, the Netherlands, New Zealand, Norway, Sweden, Switzerland, and the United Kingdom to spend up to 12 months in the United States, conducting original research and working with leading U.S. health policy experts. Each Harkness Fellowship provides up to the U.S. $119,000 plus a supplemental allowance for families. Check deadlines which vary by nationality. / Due November 1, 2021
ARIT Fellowships in Humanities and Social Sciences

: The ARIT fellowships support research in Turkey for the academic year. Scholars and advanced graduate students engaged in research on ancient, medieval, or modern times in Turkey, in any field of the humanities and social sciences, are eligible to apply. Non-U.S. applicants who reside in the U.S. or Canada are expected to maintain an affiliation with an educational institution in the U.S. or Canada. / Due November 1, 2021
AAUW American Postdoctoral Research Leave Fellowships

: Postdoctoral Research Leave Fellowships provide $30,000 to assist women scholars in obtaining tenure and other promotions by enabling them to spend a year pursuing independent research. The primary purpose of the fellowship is to increase the number of women in tenure-track faculty positions and to promote equality for women in higher education. Tenured professors are not eligible. Candidates must be U.S. citizens or permanent residents. American Fellowships are open to scholars in all fields of study. / Due November 1, 2021
AAUW Summer/Short-Term Research Publication Grants

: Summer/Short-Term Research Publication Grants provide $6,000 for women college and university faculty and independent researchers to prepare research for publication. Time must be available for 8 consecutive weeks of final writing and editing in response to issues raised in critical reviews. These grants can be awarded to both tenure-track and part-time faculty, and new and established researchers. The grants are designed to assist the candidate in obtaining tenure and other promotions. Tenured professors are not eligible. Candidates must be U.S. citizens or permanent residents. / Due November 1, 2021
IGNITE Fellowships

: IGNITE recruits a new cohort of diverse and passionate women in communities across the United States and provides them with resources, training, and networks to launch political careers. Each Fellow launches a regional college council for 20-30 politically ambitious young women from a group of local college campuses. Each College Council meets for bi-monthly weekend retreats. Fellows represent the political spectrum and are deeply motivated, take initiative, have organizing experience on college campuses, and have a track record building new initiatives. IGNITE Fellows are compensated with a $10,000 stipend. Different deadlines for each city. / Due November 1, 2021
HBNU Fogarty Global Health Training Program

: The Fogarty Global Health Training Program offers opportunities in global health research training for pre-and post-doctoral candidates from the U.S. and lower-middle-income countries (LMICs), sponsored by the Fogarty International Center (FIC) and several collaborating Institutes and Centers at the National Institutes of Health (NIH). The program supports specific areas of interest in HIV/AIDS, non-communicable diseases, mental health, maternal and child health, and nutrition. The fellowship is 12 months in length and has location assignments throughout Africa and Asia. The fellowship includes a stipend, health insurance, roundtrip travel, and other benefits. / Due November 1, 2021
Western University Fully Funded PhD in Chemical and Biochemical Engineering

: Western University offers a fully-funded Ph.D. Program in Chemical and Biochemical Engineering. The Ph.D. is a 4-year research program working closely with an advisor. There are several fields of research to focus on including biomaterials and biochemical, environmental and green, macromolecular and materials, particle technology and fluidization, and reaction and process systems. Funding comes from a mixture of scholarships, fellowships, studentships, and grants. Minimum aid for Ph.D. students includes full tuition and a stipend of $14,000 per year. Different deadlines for domestic and international applicants in the fall, winter, and summer. / Due November 1, 2021
NASA Postdoctoral Program

: The NASA Postdoctoral Program (NPP) provides early-career and more senior scientists the opportunity to share in NASA's mission, to reach for new heights and reveal the unknown so that what we do and learn will benefit all humankind. NASA Postdoctoral Fellows work on 1 to 3-year assignments with scientists and engineers at NASA centers and institutes to advance missions in earth science, heliophysics, planetary science, astrophysics, space bioscience, aeronautics, engineering, human exploration and space operations, astrobiology, and science management. Stipends start at a minimum of $60K/year and include other benefits and travel allowances. / Due November 1, 2021
Laurance S. Rockefeller Visiting Faculty Fellowships

: Visiting faculty fellows devote an academic year in residence at Princeton to research and writing about topics involving human values in public and private life. This full-time visiting program is open to scholars in all disciplines provided their research plans qualify. In recent years fellows have been drawn from fields including philosophy, political theory, literature, history, classics, economics, and law. Fellows are expected to reside in or around Princeton and to be active contributors to the intellectual life of the Center. Fellows normally receive stipends of up to one-half of their academic-year salaries. / Due November 1, 2021
Ronald "Elder" Freeman Memorial Policy Fellowship

: The Ronald "Elder" Freeman Memorial Policy Fellowship is a project of Legal Services for Prisoners with Children. The fellowship invites formerly incarcerated people to join the LSPC office for an intensive 12-month fellowship program to learn grassroots organizing, legislative and administrative advocacy, and other strategies to run local and state campaigns with the goal of elevating the leadership of formerly incarcerated people in criminal justice reform. This full-time fellowship offers compensation of $18 per hour and benefits including medical, vision, and dental insurance, 2 weeks paid vacation, and 5 paid sick days. / Due November 1, 2021
Weatherhead Fellowships

: The School for Advanced Research provides a platform for wide-ranging scholarly research and lectures on prehistory, contemporary social issues, and the creativity of Native American artists. SAR is offering 9-month residential fellowships for scholars working in the humanities or social sciences. Scholars with doctorates who plan to write their books and Ph.D. candidates who plan to write their dissertations are eligible. Fellows receive a stipend ($40,000 for doctoral-level scholars and $30,000 for Ph.D. candidates) in addition to housing and office space on the SAR campus. / Due November 1, 2021
SBE Postdoctoral Research Fellowships (SPRF)

: The goal of the SBE Postdoctoral Research Fellowship (SPRF) program is to promote fundamental research in the Social, Behavioral, and Economic Sciences; enhance the participation of underrepresented groups in science and engineering; provide an opportunity for independence and advanced training under the direction of a sponsor; and encourage doctoral-level scientists (who are not yet in full-time positions) to take advantage of the two-year fellowship to prepare for scientific careers in academia, industry or private sector, and government. Support may be requested for up to 24 months at a level of $69,000 per year and may be prorated accordingly. / Due November 1, 2021
George A. and Eliza Gardner Howard Foundation Fellowships

: Howard fellowships support early mid-career artists and scholars to pursue proposed projects of their choosing. Support is particularly intended to augment paid sabbatical leaves. In the case of independent artists or scholars, or those without paid leaves, the Howard Fellowship would enable them to devote a substantial block of time to the proposed project. Fellowships are for $35,000 and are open to any applicant who can legally live and work in the U.S. Fellowships support projects in the fields of Photography and Film Studies. / Due November 1, 2021
Asia Pacific Leadership Program (APLP): For early to mid-career professionals and graduate students in all disciplines from the United States and the Asia Pacific region. The APLP is a 9-month program (early-August to early-May) with a minimum 5-month residency requirement. During the first five months, all participants are based at the East-West Center in Honolulu and live on campus. All APLP participants are granted an Entry Fellowship by the East-West Center to cover the majority of program fees. The value of these fellowships is approximately US$15,000. The fellowship does not include second-semester field study in Asia and the mainland United States. Click here to know more / Due November 1, 2021
VFW-SVA Legislative Fellowship: Fellowships for VFW members who are currently enrolled at a college or university with an active SVA chapter and pursuing a degree in political science, government, communications, history, law, or a related field. Fellows will be flown to Washington, DC to participate in the VFW National Legislative Conference with the opportunity to advocate alongside VFW staff and represent their states. This is an opportunity to share issues facing today's student veterans alongside mentors from the VFW National Legislative Committee. The conference opens many doors for fellows and all expenses for attending the conference are covered by the fellowship. / Due November 1, 2021
Creative Armenia-AGBU Fellowships

: The Creative Armenia-AGBU Fellowships is a program for artists across all disciplines and from anywhere in the world. Providing a full package of support that includes a $5,000 stipend, mentorship, industry connections, and promotion for innovative artists of Armenian origin (or who have a demonstrated interest in Armenian culture), the program seeks to cultivate creators on the front lines of Armenia's cultural future. / Due November 1, 2021
Hack.Diversity Technology Fellowship for Minorities

: Hack.Diversity is an 8-month career development program for Black, Latinx, or otherwise underrepresented tech talent to launch and advance careers as software engineers, IT professionals, and data analysts in the Boston innovation economy. Hack.Diversity Fellows receive benefits including technical project experience, job application, and technical interview skills, industry exposure and network building, mentorship from industry professionals, access to interview at paid summer internship opportunities, and more. The priority deadline is September 1st for an early decision by October. / Due November 1, 2021
International Dissertation Research Fellowship (IDRF)

: The Mellon International Dissertation Research Fellowship (IDRF) offers 9-12 months of support to graduate students in the humanities and humanistic social sciences who are enrolled in Ph.D. programs in the United States and conducting dissertation research on non-US topics. Eighty fellowships are awarded annually. Fellowship amounts vary depending on the research plan, with a per-fellowship average of $20,000. The fellowship includes participation in an SSRC-funded interdisciplinary workshop upon the completion of IDRF-funded research. / Due November 2, 2021
Chevening Scholarships and Fellowships

: Chevening offers a unique opportunity for future leaders, influencers, and decision-makers from all over the world to develop professionally and academically, network extensively, experience UK culture, and build lasting positive relationships with the UK. The program provides full or part funding for full-time courses at the postgraduate level, normally a one-year Master's degree at any UK University. To be eligible for a Chevening Award you must be a citizen of a Chevening-eligible country; return to your country of citizenship for a minimum of two years after your award has ended, and apply to three different eligible UK university courses. / Due November 2, 2021
Echoing Green Fellowship: This is a full-time, 1.5-year Fellowship for people working on a plan to make the world better in a big way through their own organizations. Social innovators, visionary leaders, and change-makers who identify as Black, Indigenous, and people of color who are committed to upending structural oppression and creating change in their communities so that all people can thrive are strongly encouraged to apply. Fellows can be based anywhere in the world and must be the primary decision-maker and able to commit full-time to your organization. Organizations can be structured as nonprofit, for-profit, or hybrid. A stipend over 18 months (80,000 USD) is provided. / Due November 2, 2021
Vanier Canada Graduate Fellowship

: The Government of Canada launched the Vanier Canada Graduate Scholarships (Vanier CGS) program in 2008 to strengthen Canada's ability to attract and retain world-class doctoral students and establish Canada as a global center of excellence in research and higher learning. Vanier Scholars demonstrate leadership skills and a high standard of scholarly achievement in graduate studies in the social sciences and/or humanities, natural sciences, and/or engineering and health. Up to 167 scholarships are awarded annually. Fellows receive $50,000 per year for three years. See the website to learn more about the nomination process. / Due November 2, 2021
Azrieli International Postdoctoral Fellowships

: The Azrieli International Postdoctoral Fellowship supports the best and brightest minds in their postdoctoral research, connecting them with world-class academics and leading researchers. The fellowship provides generous funding for eligible international applicants to conduct research in any academic discipline at accredited institutions in Israel, a country long recognized for outstanding achievements in research and higher education. The fellowship is open to candidates who have received or will receive, their Ph.D. at a recognized university in the EU or EFTA states, UK and Canada. / Due November 2, 2021
WW Teaching Fellowships

: For high-achieving candidates who show promise as teachers—including graduating college seniors, recent graduates, and mid-career or second-career professionals—the highly selective WW Teaching Fellowship offers a prestigious gateway to careers in teaching to qualified individuals. Funded through several foundations and state governments, the initiative provides $32,000 fellowships to complete an intensive, clinically-based master's program at participating universities. In return, Fellows commit to teach for at least three years in a high-need secondary urban or rural school in the state where they complete their master's degree and obtain teacher certification. Programs currently offered in Pennsylvania. / Due November 2, 2021
Postdoctoral Research Fellowship & Career Development Award Program

: The A.P. Giannini Foundation funds innovative research that advances the translation of biomedical sciences into treatments, preventions, and cures for human diseases. The Fellowship & Career Development Award Program supports innovative research in the basic sciences and applied fields and trains fellows to become established investigators and to pursue scientific leadership positions in academia, industry, public and non-traditional career pathways. Physician-scientists and junior researchers with 3-36 months of postdoctoral research experience are invited to apply. Stipends start at $54,000/year. / Due November 3, 2021
Faculty for the Future Fellowships

: The Faculty for the Future program awards fellowships to women from developing and emerging economies to pursue Ph.D. or post-doctoral studies in science, technology, engineering, and mathematics (STEM) disciplines at leading universities worldwide. Candidates should have applied to, have been admitted to, or be currently enrolled in a university abroad when submitting their grant application. Faculty for the Future grants are based on actual costs for eligible expenses up to a maximum of USD 50,000 per year and may be renewed. / Due November 5, 2021
Cybersecurity Talent Initiative

: The Cybersecurity Talent Initiative is recruiting our nation's next cadre of cybersecurity leaders to protect the digital infrastructure from global threats. The program offers recent graduates in cybersecurity-related fields a unique opportunity to jump-start their professional lives and get up to $75,000 in student loan assistance, inclusive of tax. Students spend two years gaining valuable public sector experience in a federal agency. As their service comes to an end, participants will be invited to apply for select positions with some of the most innovative private sector companies in the world. Candidates are U.S. citizens who are currently enrolled at an accredited educational institution in an undergraduate or graduate cybersecurity-related degree program. / Due November 5, 2021
Looking for graduate funding? Sign up to discover and bookmark more than 1300 professional and academic fellowships in the ProFellow database.
© ProFellow, LLC 2021, all rights reserved.