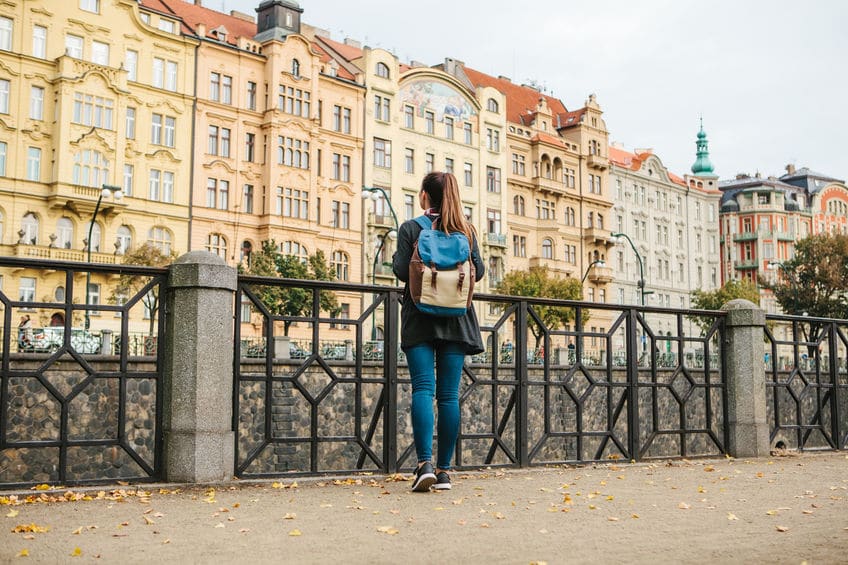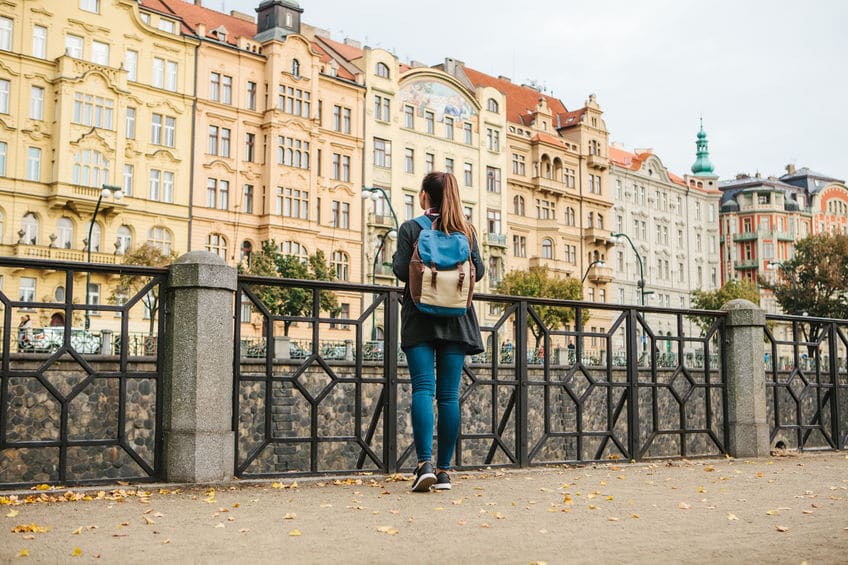 This week, there are fellowships in a huge variety of disciplines and locations! There are Fulbright programs for research, teaching, and professional work in over 120 countries as well as opportunities for independent projects, funded graduate programs, and more. You've got 8 weeks to apply, so get started on your applications soon!
Not ready to apply this year? Click the links to bookmark these fellowships to your ProFellow account.
Upcoming Fellowship Deadlines: September 13 – 19, 2020
Math for America Master Teacher Fellowship:

Over the course of the four-year fellowship, MƒA Master Teachers – NYC K-12 public school mathematics and science teachers with more than four years of teaching experience – join a community of exceptional STEM educators. MƒA Master Teachers come together on a regular basis to collaborate and learn from each other. Whether by participating in professional workshops and events, through mentorship of MƒA Early Career Fellows, or by developing and facilitating new MƒA courses, Master Teachers continue to grow with fellow teachers, who share a passion for science or mathematics. The fellowship provides $60,000 in stipends over four years. / Due September 13, 2020
Daland Fellowships in Clinical Investigation

: The American Philosophical Society awards a limited number of Daland Fellowships in Clinical Investigation for research in the several branches of clinical medicine, including internal medicine, neurology, pediatrics, psychiatry, and surgery. The committee emphasizes patient-oriented research. The fellowships are designed for qualified persons who have held an M.D. or M.D./Ph.D. degree for fewer than 8 years. Both US citizens and foreign nationals are eligible to apply. Candidates must be nominated. The fellowship term is 1 year, and can be extended 1 additional year. The fellowship stipend is $40,000 per year. / Due September 14, 2020
MacColl Johnson Fellowships

: The Robert and Margaret MacColl Johnson Fellowship Fund provides up to three $25,000 artist fellowships each year, rotating among composers, writers, and visual artists on a three-year cycle. In all three disciplines, the fellowships will be awarded to emerging and mid-career Rhode Island artists whose work demonstrates  creativity, rigorous dedication and consistent artistic practice, and significant artistic merit. The financial support provided by the fellowships enables artists to concentrate time on the creative process, focus on personal and professional development, expand their body of work, and explore new directions. / Due September 14, 2020
Skadden Fellowship

: Described as the "Legal Peace Corps", Skadden Fellowships are for graduating law students who wish to devote their professional lives to providing legal services to the underprivileged. Fellowships are awarded for two years and include a salary of approximately $54,000 per year, $2,000 stipend for training, and pays all fringe benefits to which an employee of the sponsoring organization would be entitled. Applicants must secure a potential position with a sponsoring public interest organization before applying for a Fellowship. / Due September 14, 2020
Christine Mirzayan Science & Technology Policy Graduate Fellowship

: This 12-week professional development fellowship engages fellows in the analytical process that informs US science and technology policy. Fellows develop the basic skills necessary to participate in science policy at the federal, state, or local levels. Graduate and professional school students and those who have completed a graduate degree within the last 5 years may apply. Areas of study may include any social/behavioral science, medical/health discipline, physical or biological science, any field of engineering, law, business, public administration, or any relevant interdisciplinary field. Fellows receive a stipend of $8,500. / Due September 14, 2020
Sloan Research Fellowships

: The Alfred P. Sloan Foundation is awarding grants to be spent over a two-year term on any expense supportive of research. Awards are given to 126 researchers in recognition of distinguished performance. The foundation seeks to stimulate fundamental research by early-career scientists and scholars of outstanding promise. Candidates must hold a tenure track at a college or university and hold a Ph.D. (or equivalent) in chemistry, computational or evolutionary molecular biology, computer science, economics, mathematics, neuroscience, ocean sciences, physics, or a related field. Fellows receive a grant of $70,000. / Due September 15, 2020
NEH-NSF Documenting Endangered Languages Fellowship

: Made urgent by the imminent death of an estimated half of the 7,000 currently used languages, this fellowship aims also to exploit advances in information technology. Awards support fieldwork and other activities relevant to recording, documenting, and archiving endangered languages, including the preparation of lexicons, grammars, text samples, and databases. DEL funding is available in the form of one- to three-year project grants as well as fellowships for 6-12 months. At least half the available funding will be awarded to projects involving fieldwork. / Due September 15, 2020
Fulbright Distinguished Chairs Program

: The Fulbright Distinguished Chairs Program comprises approximately forty distinguished lecturing, distinguished research and distinguished lecturing/research awards ranging from three to 12 months. Awards in the Fulbright Distinguished Chairs Program are viewed as among the most prestigious appointments in the Fulbright Scholar Program. Candidates should be eminent scholars and have a significant publication and teaching record. / Due September 15, 2020
Experiment! Fellowship

: The initiative addresses researchers in science and engineering as well as in the life sciences, who want to put a potentially transformative and risky research idea to the test. They are given the opportunity to demonstrate preliminary evidence for a concept's potential during an exploratory phase which is limited to 18 months and up to 120,000 Euro. Towards the end of a grant the projects' progress will be presented at the Foundation's 'Forum Experiment!'. Eligible applicants are postdoctoral researchers and professors in Germany, optionally with international partners. / Due September 15, 2020
German Chancellor Fellowship

: The German Chancellor Fellowship allows prospective leaders from Brazil, China, India, Russia and the U.S. to carry out a project of their own design in cooperation with a host in Germany for one year. Applicants must have received their BA within the past 12 years at the time of the application. Prior knowledge of German is not a prerequisite and intensive language study is included. Candidates from all professions and disciplines, but especially individuals in the humanities, law, social sciences and economics, are eligible to apply. The fellowship provides a monthly stipend of 2,150-2,750 EUR. / Due September 15, 2020
Fulbright-Saastamoinen Foundation Award in Health and Environmental Sciences (Fulbright Finland)

: The Fulbright-Saastamoinen Foundation Grant in Health and Environmental Sciences is available for lecturing and research visits of 5-9 months at the University of Eastern Finland, Kuopio. Disciplines include Medical Sciences, Global Health, Pharmacy, Environmental Sciences, Environmental Health, Environmental and Medical Physics, Biosciences, Nursing Science. It is offered for a period of 5-9 months, starting in either September or January. The award includes free housing, arranged and paid for by the University of Eastern Finland. Rank of full or associate professor with a PhD (or other terminal degree such as MFA, JD, or MD) required. The allowance is 5000 Euro/month. / Due September 15, 2020
Princeton Arts Fellowships

: Princeton Arts Fellowships will be awarded to artists whose achievements have been recognized as demonstrating extraordinary promise in any area of artistic practice and teaching. Applicants should be early career poets, novelists, choreographers, playwrights, designers, performers, directors, filmmakers, composers, and performance artists. Princeton Arts Fellows spend two consecutive academic years (September 1-July 1) at Princeton University and formal teaching is expected. An $80,000 a year stipend is provided. One need not be a U.S. citizen to apply. / Due September 15, 2020
Fulbright U.S. Scholar Program

: The Core Fulbright Scholar Program offers over 500 teaching, research or combination teaching/research awards of 2-12 months in over 125 countries. Opportunities are available for college and university faculty and administrators as well as for professionals, artists, journalists, scientists, lawyers, independent scholars and many others. In addition to several new program models designed to meet the changing needs of U.S. academics and professionals, Fulbright is offering more opportunities for flexible, multi-country grants. Only U.S. citizens are eligible to apply. / Due September 15, 2020
Fulbright-Carlos Rico Award for North American Studies

: The intent of this award is to enhance collaboration among a community of scholars working on issues of relevance to the special trilateral relationship among the U.S., Mexico and Canada. Projects across a broad range of disciplines are welcome. Proposals should reflect topics which would benefit from a trilateral perspective and clearly demonstrate a need to spend time in both Mexico and Canada. Grantees may teach, engage in collaborative research or combine both activities. Grants are from 4 months to an academic year, and time should be distributed equally between Canada and Mexico. PhD (or other terminal degree) required. / Due September 15, 2020
Fulbright Schuman Program Chair at the European University Institute

: The Fulbright Schuman Program offers scholars and professionals in the U.S. – EU relations grants of 2-4 months to give lectures in universities in Belgium and Italy. Strong applicants include current professors of EU studies or related academic fields, as well as professionals from EU-related think tanks. Proficiency in the language of the host institution is recommended but not required. Candidates may not reside in Europe at the time of application. Stipend of 3000 Euro/month and 2000 Euro travel relocation grant are provided. Grants are also available for professionals in international education administration from U.S. universities. / Due September 15, 2020
Colorado State University Fully Funded PhD in Chemical and Biological Engineering

: CSU offers a fully funded PhD program in Chemical and Biological Engineering. Students have full access to state-of-the-art research laboratories and are encouraged to collaborate with the Colleges of Engineering, Natural Sciences, and the College of Veterinary Medicine and Biomedical Sciences. There are 5 main focuses for the PhD: polymer science, biological engineering, mathematical modeling, environmental engineering and transport phenomena. After selecting one of the above PhD students will work closely with a research advisor for the remainder of their degree. A full tuition waiver plus a living stipend is provided to accepted applicants. / Due September 15, 2020
Fulbright International Education Administrators Program:

The International Education Administrators (IEA) seminars help U.S. higher education administrators establish lasting connections within the social, cultural and higher education systems of other countries. Selected administrators have the opportunity to gain in-depth knowledge about the host country's higher education system and establish networks of U.S. and international colleagues during a two-week fully funded visit abroad. The IEA Seminars are open to experienced international education administrators and senior administrators. Deadlines vary by country. / Due September 15, 2020
Fulbright Public Policy Fellowship

: The Fulbright Public Policy Fellowship (formerly known as the Fulbright-Clinton Fellowship) allows fellows to serve in professional placements in foreign government ministries or institutions and gain hands-on public sector experience while carrying out an academic research/study project. Fellows serve in a capacity similar to a "special assistant" for a senior level official. Proficiency in the host country language of government is required. Placements in Burma (Myanmar), Ivory Coast (Côte d'Ivoire), Peru, Ukraine. Candidates must have a Master's and 2+ years work experience. / Due September 15, 2020
Fulbright-Masaryk University Distinguished Chair in Social Studies (Fulbright Czech Republic)

: Based at Masaryk University, Fellows will teach two 90-minute courses per week at advanced undergraduate and graduate levels, consult on curriculum development and conduct research in the area of specialization. Applications are sought in all appropriate specializations, including energy studies, international relations, media studies and political economy. Open to academics and appropriately qualified professionals outside of academia. Monthly maintenance allowance of $4,850 for Distinguished Chairs. / Due September 15, 2020
Hodder Fellowship

: The Hodder Fellowship will be given to writers and non-literary artists of exceptional promise to pursue independent projects at Princeton University during the academic year. Potential Hodder Fellows are writers, composers, choreographers, visual artists, performance artists, or other kinds of artists or humanists who have "much more than ordinary intellectual and literary gifts"; they are selected more "for promise than for performance." Given the strength of the applicant pool, most successful Fellows have published a first book or have similar achievements in their own field. Provides a stipend of $75K. Open to all citizenships. / Due September 15, 2020
Fulbright Global Scholar Award

: The Fulbright Global Scholar Award allows U.S. academics and professionals to engage in multi-country, trans-regional projects. As a truly worldwide award, U.S. scholars will be able to propose research or combined teaching/research activity in two to three countries with flexible schedule options; trips can be conducted within one academic year or spread over two consecutive years. Projects are welcome in all disciplines, as well as those with an interdisciplinary focus. Minimum length of the total grant is 3 months and the maximum is 6 months. / Due September 15, 2020
Fulbright Schuman Innovation Grants

: The Innovation Grants are designed to support work that can create better transatlantic understanding of issues at the heart of the U.S.-EU relationship, particularly at the intersection of policy and technology. The grants will give preference to proposals focused on EU or U.S.-EU approaches to the issues of data privacy and protection. Successful proposals should address the technological and policy aspects of data privacy and protection. Grants of 2K-3K Euro/month, plus travel allowances, are available for U.S. and EU students and scholars. Check website for deadlines, some may vary by citizenship. / Due September 15, 2020
University of Michigan Society of Fellows: The University of Michigan invites recent PhD graduates in the arts, sciences and humanities to become resident postdoctoral scholars in the Society of Fellows. The Society of Fellows is an interdisciplinary intellectual community in which the postdoctoral fellows are joined by senior fellows to share their work in progress. Fellowship appointments are for 3 years and include an annual stipend of $60,000 plus benefits including health insurance and additional research funding. International applicants are welcome and underrepresented backgrounds are encouraged to apply. / Due September 15, 2020
Fulbright-Nehru Postdoctoral Research Fellowships: The Fulbright-Nehru Postdoctoral Research Fellowships are designed for Indian faculty and researchers who are in the early stages of their research careers in India. The Postdoctoral Research Fellowships will provide opportunities to talented faculty and researchers to strengthen their research capacities. Fellowships are for 8 to 24 months and are available in many different fields including science, technology, the arts, economics, law and the humanities. Fellows will work with a host institution in the U.S. and the fellowship includes J-1 visa support, a living stipend and round trip airfare between the U.S. and India. / Due September 15, 2020
The Gates Scholarship: The Gates Scholarship is a highly selective scholarship for exceptional, Pell-eligible, minority, high school U.S. seniors with a GPA of at least 3.3/4. Starting in 2018, the scholarship will be awarded to 300 top student leaders each year with the intent of promoting their academic excellence through college graduation and providing them the opportunity to reach their full potential. Scholars will receive funding for the full cost of attendance that is not already covered by other financial aid and the expected family contribution. Fellows should have outstanding academic records, leadership ability, and exceptional personal success skills. / Due September 15, 2020
3-Year Tupper Postdoctoral Fellowship: The Smithsonian Tropical Research Institute (STRI) maintains research facilities in different marine and terrestrial locations on the Isthmus of Panama. STRI awards the Earl S. Tupper 3-Year Postdoctoral Fellowship on a yearly basis, allowing scientists to test their innovative hypothesis. Disciplines include ecology, anthropology, paleontology, paleoecology, evolutionary biology, molecular phylogenetics, biogeography, animal behavior, neurobiology, soils sciences, and physiology of tropical plants and animals. Research should be based at one of the STRI facilities; proposals that include comparative research in other tropical countries will be considered. Annual stipend is $40,000 with yearly travel and research allotments. / Due September 15, 2020
Pamela Harriman Foreign Service Fellowships: The Pamela Harriman Foreign Service Fellowships provide funding for students interning over the summer in the U.S. Embassies in London or Paris, or the Secretary of State's Office in Washington, DC. The Harriman Fellowship is nationally competitive and highly selective, offering a $5,000 stipend for travel and living expenses. Candidates must be chosen by the Department of State for internships in London, Paris, or Washington, DC, a US citizen, and a current undergraduate junior or senior at a US university. / Due September 16, 2020
Equal Justice Works Design Your Own Fellowship

: Equal Justice Works Fellows have the opportunity to design their own Fellowship to address an unmet legal need and underserved community. This Fellowship opportunity allows fellows to leverage their law degree in service of a community or cause of their choice. Throughout the two-year project term, Fellows receive the support they need to focus on helping their community, including: a competitive salary, health insurance and fringe benefits, up to $5,000 in loan repayment assistance per year and Annual Leadership Development Training in Washington, D.C. / Due September 17, 2020
Bush Fellowships: Bush Fellows receive a flexible grant of up to $100,000 that can be used over 12 to 24 months to pursue the education and experiences they need to become more effective leaders in their community. Bush Fellows may use the grant to pursue a self-designed leadership development plan. Fellows may not direct grant funds to another person, organization or project. They may also use the grant to start or complete a degree-seeking program, anything from an undergraduate degree to a PhD. Applicants to the Bush Fellowship Program must be a U.S. citizen or permanent resident, at least 24 years old and must have lived for one continuous year immediately prior to the application deadline in Minnesota, North Dakota, South Dakota or one of the 23 Native nations that shares the same geographic area. / Due September 17, 2020
John Simon Guggenheim Memorial Foundation Fellowships: Often characterized as "midcareer" awards, Guggenheim Fellowships are intended for men and women who have already demonstrated exceptional capacity for productive scholarship or exceptional creative ability in the arts. Guggenheim Fellowships are grants to selected individuals for 6-12 months. No special conditions attach to them, and Fellows may spend their grant funds in any manner they deem necessary to their work. Open to citizens and permanent residents of the United States and Canada. / Due September 17, 2020
© Victoria Johnson 2020, all rights reserved.