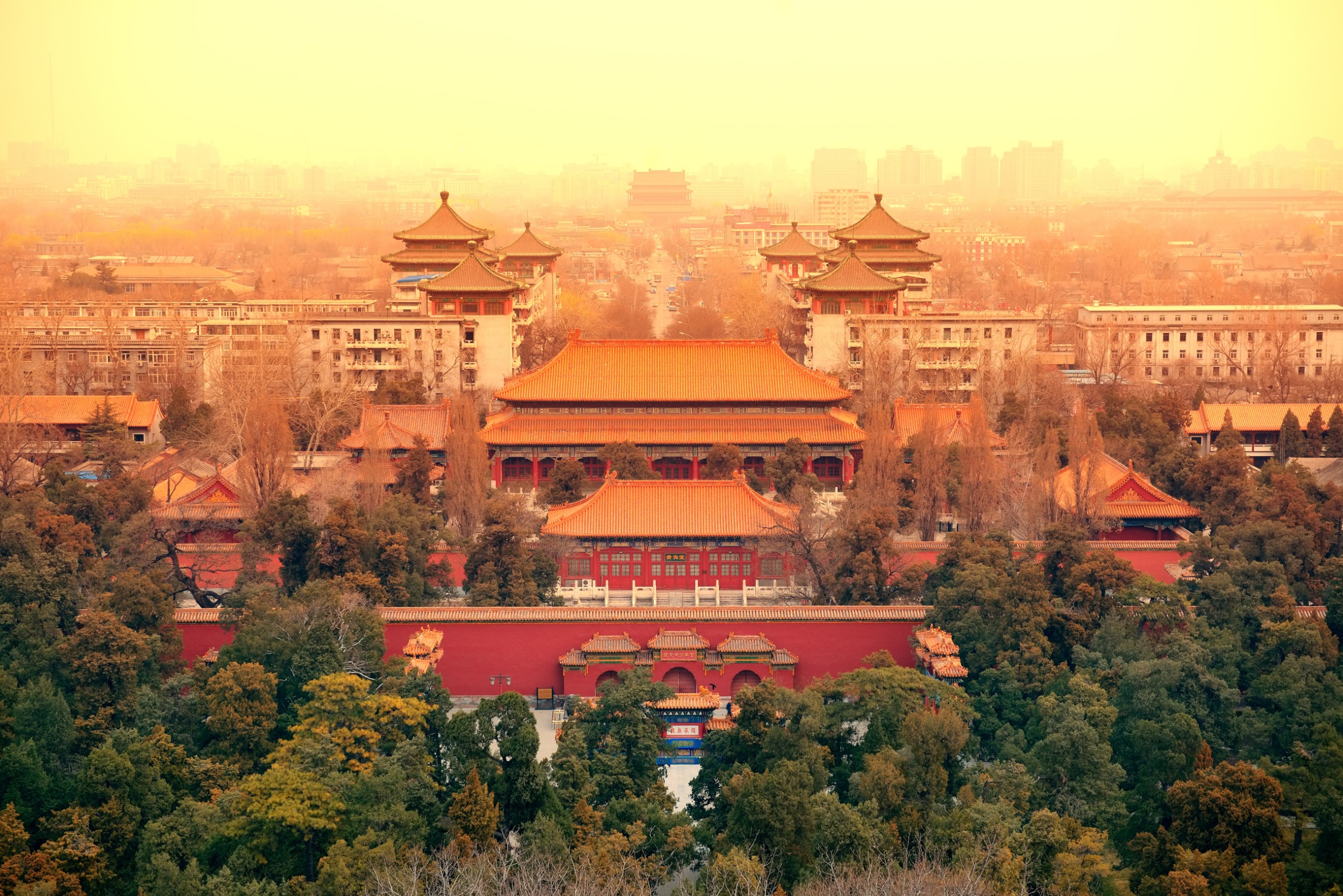 This list of upcoming fellowship deadlines includes deadlines for fellowships in the humanities, STEM fields, business, and more! These fellowship programs and residencies are perfect for emerging graduate students looking to jumpstart their careers. The programs listed below offer research experience, graduate assistantships, and hands-on education, and many also offer financial support and grants to their students. Ranging from 2 months to 2 years, these fellowships are perfect for dedicated graduate students interested in political and health sciences, those interested in all types of writing, and those interested in public and economic policy. This list also contains fellowships for early-to-mid-stage career professionals in journalism and artists. There are even opportunities to fully fund your Master's degree in any chosen field fully. Explore the list below to check out these amazing opportunities! You've got 8 weeks to apply to this September deadline! Apply now!
Not ready to apply for this application cycle? Click the links to bookmark these fellowships to your ProFellow account and come back later.
Upcoming Fellowship Deadlines: September 17 – 30, 2023
Avodah Justice Fellowship: Find your place in the local, values-based Jewish community with the Avodah Justice Fellowship in Kansas City, Chicago, and New York City. You'll join a cohort of emerging leaders who've spent 2-8 years engaging in social and economic justice work and are ready to deepen their anti-poverty analysis while building a meaningful Jewish community. Through workshops, retreats, mentorship, project-based learning, and a robust alumni network, you and your cohort will gain the tools needed to make your work for justice more effective, collaborative, and sustainable. / Apply by September 18, 2023
Schwarzman Scholars

: Schwarzman Scholars is a highly selective, one-year master's program at Tsinghua University in Beijing, China. Whether in politics, business, or science, the success of future leaders around the world will depend upon an understanding of China's role in global trends. Students will live and study together on the campus of Schwarzman College, a newly built, state-of-the-art facility, where all classes will be taught in English. Students can pursue a Public Policy, Economics and Business, or International Studies degree. Schwarzman Scholars receive tuition, a stipend, room and board, RT travel, and an in-country study tour. / Apply by September 19, 2023
NEH Summer Stipends

: Summer Stipends support individuals pursuing advanced research that is of value to humanities scholars, general audiences, or both. Recipients usually produce articles, monographs, books, digital materials, archaeological site reports, translations, or editions. Summer Stipends provide $6,000 for two consecutive months of full-time research and writing. Recipients must work full-time on their projects for these two months and may hold other research grants supporting the same project during this time. Summer Stipends normally support work carried out during the summer months, but arrangements can be made for other times of the year. / Apply by September 20, 2023
Banting Postdoctoral Fellowships

: The Banting Postdoctoral Fellowships program provides funding to the very best postdoctoral applicants, both nationally and internationally, who will positively contribute to Canada's economic, social, and research-based growth. Fellows can pursue research in health, natural sciences, engineering, social sciences, and humanities-based topics. The award is for 2 years and awardees receive $70,000 per year. This program allows applicants to launch a successful research-intensive career while working on a project that aligns with the host institution's strategic priorities. A Canadian research institution must endorse all applicants. (Institutions may have internal deadlines). / Apply by September 20, 2023
Rainbow Scholarship for LGBTQI Students: The Rainbow Scholarship will be awarded to deserving LGBTQI students who aim to participate in a high-quality, rigorous education abroad program. Applicants must be U.S. citizens or permanent residents currently enrolled as an undergraduate at a college or university in the U.S. Study abroad programs must be at least 4 weeks (28 days) in length to receive an FEA scholarship. You could be awarded up to $10,000 to study abroad anywhere in the world. This program is made possible by the generous support of a group of international education professionals who are committed to advocating on behalf of LGBTQI students. / Apply by September 20, 2023
Mellon/SAR Academic Freedom Workshop and Fellowship: The Mellon/SAR Academic Freedom Workshop and Fellowship program provides a research stipend and a supportive professional community for researchers to develop and share related work on academic freedom and/or related higher education values leading to a publishable article; new course offering; workshop, webinar, or conference presentation; or other identified end product. Over the course of the eight-month program, fellows complete their proposed project and participate in regular virtual workshop sessions during which they will be asked to present the progress of their work and to offer feedback on the work of other fellows. Fellows will receive a stipend of $8000 to cover research expenses, publication, or other related costs. / Apply by September 20, 2023
Thomas R. Pickering Graduate Foreign Affairs Fellowship

: The Pickering Foreign Affairs Graduate Fellowships provide full funding to graduate students as they prepare to join the U.S. Foreign Service as diplomats. Fellows are funded $37,500 per year to help cover tuition costs first, then room and board, books, mandatory fees, and travel, pending the availability of funds. Graduate-level Fellows receive stipends during participation in one 10-week domestic summer internship and one 10-week summer overseas internship following the second year of graduate school. Fellows must obtain graduate degrees in international affairs or a related subject such as public administration, public policy, international relations, business administration, economics, history, political science, communications, or foreign languages at a graduate school approved by the Pickering Program. / Apply by September 21, 2023
Bush Fellowships

: Bush Fellows receive a flexible grant of up to $100,000 that can be used over 12 to 24 months to pursue the education and experiences they need to become more effective leaders in their community. Bush Fellows may use the grant to pursue a self-designed leadership development plan. Fellows may not direct grant funds to another person, organization, or project. They may also use the grant to start or complete a degree-seeking program, anything from an undergraduate degree to a PhD. Applicants to the Bush Fellowship Program must be U.S. citizens or permanent residents, at least 24 years old, and must have lived for one continuous year immediately before the application deadline in Minnesota, North Dakota, South Dakota, or one of the 23 Native nations that share the same geographic area. / Apply by September 21, 2023
Dog Tag Inc. Fellowship: Dog Tag Inc. (DTI) runs a living business school for transitioning veterans with service-connected disabilities, military spouses, and caregivers, empowering them to rediscover purpose through an entrepreneurship-focused fellowship program. Throughout the five-month program, fellows gain business skills in both the classroom and in practice at Dog Tag Bakery. The Fellowship program combines coursework, workshops, wellness techniques, guest speakers, and experiential learning to help fellows find what they want to do next beyond their military-connected service. Fellows graduate with a certificate in business administration from Georgetown University and receive a monthly stipend. /Apply by September 22, 2023
Stanford Neurosciences Institute Interdisciplinary Scholar Awards: These awards provide funding to postdoctoral scientists at Stanford University engaging in highly interdisciplinary research in the neurosciences broadly defined. Selected scholars will be provided funding for two years, to be utilized for payments toward tuition, salary, and health benefits. In addition, our scholars meet quarterly, visit each others' labs to learn about different areas of study and research techniques, develop skills to communicate with a non-scientific audience, and how present "elevator pitches." Candidates in a variety of disciplines will be considered and are encouraged to apply. / Apply by September 24, 2023
Atlantic Fellows for Equity in Brain Health Program

: The Atlantic Fellows for Equity in Brain Health program at GBHI provides innovative training, networking, and support to emerging leaders focused on improving brain health and reducing the impact of dementia in their local communities and on a global scale. Fellows should demonstrate a commitment to brain health and health care policy, as well as an ability to implement effective interventions in vulnerable communities and a desire to become a regional leader in brain health. A specific level of education is not required. However, applicants should have completed a "terminal degree/training," meaning have pursued the highest degree or training they wish to obtain in their particular field. A living allowance is provided. / Apply by September 25, 2023
Black Utopian Fellowship: The Black Utopian Fellowship is a year-long Fellowship for Black artists, researchers, scientists, and inventors, with career development and mentorship through a connection with Black-run institutions. The intent of the Black Utopian Fellowship is to share resources and support social engagement, educational programming, and the revitalization of communal hubs. Accepting proposals for projects in New York City that are direct instances of Research, Health, Design, and Social interest in regard to Black Futures. The Black Utopian Fellow is supported for one full year. / Apply by September 25, 2023
Fellowship for Utopian Practice: Culture Push's Fellowship for Utopian Practice is a testing ground for new ideas that aim to create positive social change through civic engagement and horizontal learning opportunities. Culture Push serves artists by providing creative, analytical, and logistical tools for the creation of truly transformative projects. Artists must complete their project in New York City and will have support and mentoring through all aspects of the project as they build and exhibit their work. Financial assistance of $1,250 is provided at the start and other fundraising opportunities are available to help complete the project within 1 year. / Apply by September 25, 2023
Presidential Management Fellows Program: The Presidential Management Fellows (PMF) program is a prestigious 2-year, full-time, paid fellowship at a Federal agency for recent graduate students seeking opportunities in federal government agencies. Selection begins with the nomination of the student by the school followed by a rigorous assessment process. Graduate students from all academic disciplines who expect to complete an advanced degree from a qualifying college or university by August 31 of the academic year in which the competition is held are eligible to become Fellows. Once the application period opens, it will appear on USAJOBS (www.usajobs.gov) and is typically open for two weeks. / Apply by September 25, 2023
Marshall Scholarship

: The Marshall Scholarship finances young Americans of high ability to study for a graduate degree in the United Kingdom. Up to forty Scholars are selected each year to study at the graduate level at a UK institution in any field of study. To be eligible, candidates must be U.S. citizens and have obtained a grade point average of not less than 3.7 (or A-) on their undergraduate degree. Apply through your university and check with your university for internal deadlines. / Apply by September 26, 2023
McCall MacBain Scholarships

: The McCall MacBain Scholarships are about much more than financial support. This program brings together a diverse group of scholars who aspire to lead with purpose – individuals who have demonstrated leadership potential and an inner drive to positively impact other people's lives. As a McCall MacBain Scholar, graduate students will be able to pursue a fully funded master's or second-entry professional undergraduate program at McGill University in Canada. The scholarship covers tuition and fees for the full normal duration of the master's or professional program, a living stipend of $2,000 CAD per month during academic terms, and a relocation grant for moving to Montréal. The program is open to full-time students in all disciplines. / Apply by September 27, 2023
Research Experience for Undergraduates (REU): The Research Experiences for Undergraduates (REU) program supports active research participation by undergraduate students in any of the areas of research funded by the NSF. An REU Site consists of a group of ten or so undergraduates who work in the research programs of the host institution. Each student is associated with a specific research project, where he/she works closely with the faculty and other researchers. Students are granted stipends and, in many cases, assistance with housing and travel. Students must contact the individual REU sites for information and application materials. Two deadlines per year. / Apply by September 27, 2023
Charles B. Rangel International Affairs Graduate Fellowship Program

: For those who want to become Foreign Service Officers in the U.S. Department of State, the Rangel Graduate Fellowship Program provides benefits of up to $95,000 over two years toward a two-year master's degree, arranges internships on Capitol Hill and at U.S. embassies, and provides mentorship and professional development support. Fellows can use the fellowship to attend two-year master's programs in U.S. institutions to study any area of relevance to the Foreign Service. Applicants must be college seniors or graduates looking to start two-year graduate programs in the fall, have GPAs of at least 3.2, and be U.S. citizens. / Apply by September 28, 2023
George Mitchell Scholarship

: Up to 12 Mitchell Scholars between ages 18 and 30 are chosen annually for one year of postgraduate study in any discipline offered by institutions of higher learning in Ireland and Northern Ireland. Applicants are judged on scholarship, leadership, and a sustained commitment to community and public service. The Mitchell Scholars Program provides tuition, accommodations, a living expenses stipend, and an international travel stipend. An applicant who is a full-time or part-time undergraduate student at the time of application must submit an institutional endorsement. Graduate students and former students do not need an institutional endorsement, and none should be submitted. / Apply by September 28, 2023
ACLS Fellowship Program

: ACLS invites research applications from scholars in all humanities or related social sciences disciplines. The project's ultimate goal should be a major piece of scholarly work by the applicant, which can take the form of a monograph, articles, digital publication(s), critical edition, or other scholarly resources. The fellowship is intended as a salary replacement to help scholars devote 6 – 12 months to their research. A faculty appointment is not required. Stipends range from $40,000 – $70,000 depending on academic rank and career equivalent. Applicants must be U.S. citizens or permanent residents. / Apply by September 28, 2023
American Academy in Berlin Prize

: The Academy welcomes applications from emerging and established scholars, writers, and professionals who wish to engage in independent study in Berlin. Approximately 24 Berlin Prizes are conferred annually. Past recipients have included historians, economists, poets and novelists, journalists, legal scholars, anthropologists, musicologists, and public policy experts. Fellowships are typically awarded for an academic semester or, on occasion, for an entire academic year. Benefits include round-trip airfare, partial board, a $5,000 monthly stipend, and accommodations at or nearby the Academy's lakeside Hans Arnhold Center in the Wannsee district of Berlin. Fellowships are restricted to individuals based permanently in the U.S. / Apply by September 29, 2023
Dorothy and Lewis B. Cullman Center for Scholars and Writers

: The Dorothy and Lewis B. Cullman Center for Scholars and Writers is an international fellowship program open to people whose work will benefit directly from access to the collections at the Stephen A. Schwarzman Building—including academics, independent scholars, and creative writers (novelists, playwrights, poets). The Center appoints 15 Fellows a year for a nine-month term at the Library, from September through May. In addition to working on these projects, the Fellows engage in an ongoing exchange of ideas within the Center and in public forums throughout the Library. / Apply by September 29, 2029
ShareTheMicInCyber Fellowship Program: #ShareTheMicInCyber (#STMIC) is a movement that seeks to enhance diversity and address the challenges raised by systemic racism in the field of cybersecurity. The #STMIC Fellowship, hosted in partnership between #ShareTheMicInCyber and New America, provides a platform to raise up under-represented mid-career cybersecurity professionals or those transitioning into cybersecurity. It aims to support new independent research and enhance projects while also providing opportunities for professional development to further Fellows' careers in cybersecurity. Within the Fellowship are two tracks, Research and Impact: Applicants are individuals who work within cybersecurity or are looking to transition into cybersecurity. / Apply by September 29, 2023
USA to Australia Fellowship Program

: The Association awards Fellowships each year at the graduate (Master's, PhD, or Postdoctoral) level of up to $40,000 USD for US scholars undertaking advanced research or study in Australia. Fellowships are available for American graduate students who will benefit from doing research or study in the fields of biophotonics, engineering, environmental and marine sciences, mathematics, medicine, sciences, sustainability, and technology. Applicants must make their own arrangements for university affiliation and have a confirmed placement by the time the Fellowship is awarded. Applicants must be US citizens or US permanent residents doing research or study at the graduate level. Applicants may already be in Australia. / Apply by September 30, 2023
Alaska Fellows Program

: The Alaska Fellows Program (AFP) is a 7-9 month residential fellowship program that nurtures the next generation of Alaska-based leaders by pairing talented young people with strong communities and professional mentors. Fellows serve with a dynamic non-profit or public-sector organization for the seven-to-nine-month fellowship term and receive modest living stipends and housing. Fellows live communally, work closely with professional mentors, and make lasting contributions to their host community. Fellowships are located in Fairbanks, Anchorage, Sitka, and Juneau in Alaska and run from September 1 to May 31 in Anchorage, Fairbanks, and Sitka, and October through April in Juneau. Please note that all admissions and matriculation are rolling. / Apply by September 30, 2023
McGraw Fellowship for Business Journalism

: The McGraw Fellowship provides editorial and financial support to journalists who need the time and resources to produce a significant story or series that provides fresh insight into an important business or economic topic. Awards are $5,000 a month for 1-3 months; in exceptional cases, longer grants are provided based on specific proposals. Applicants have a proven ability to report and execute a complex project in their proposed medium and a strong background or reporting expertise on the subject of their piece. Applications are accepted twice a year. / Apply by September 30, 2023
ORNL Distinguished Staff Fellowship Program: The ORNL Distinguished Staff Fellowships are 3-year appointments awarded to outstanding early-career scientists and engineers with demonstrated success within their academic, professional, and technical areas, who have high potential to be future science leaders. These highly competitive fellowships are available across a variety of research disciplines, including biology and the environment, clean energy, fusion and fission, isotope science, materials science, national security, neutron science, and supercomputing. Applicants must have received their PhD in a STEM field within the last 5 years. There are three application cycles per year. / Apply by September 30, 20023
Mountaintop Fellowship Program: Mountaintop Fellowship is a paid, one-year, full-time program in partnership for ambitious leaders under the age of 30 to stay in or return to their home communities and strengthen collective leadership across the Global South. Mountaintop matches Fellows with local governments, NGOs, and social ventures to lead high-impact projects promoting youth empowerment for vulnerable children, connecting Fellow hosts with training and a global community of practice, and amplifying Fellows' potential for impact through a leadership institute hosted at Harvard University, mentorship, grants, and a lifelong community of inspiring peers. / Apply by September 30, 2023
Alaska Fellows Program: The Alaska Fellows Program (AFP) is a 7-9 month residential fellowship program that nurtures the next generation of Alaska-based leaders by pairing talented young people with strong communities and professional mentors. Fellows serve with a dynamic non-profit or public-sector organization for the seven-to-nine-month fellowship term and receive modest living stipends and housing. Fellows live communally, work closely with professional mentors, and make lasting contributions to their host community. Fellowships are located in Fairbanks, Anchorage, Sitka, and Juneau in Alaska and run from September 1 to May 31 in Anchorage, Fairbanks, and Sitka, and October through April in Juneau. Please note that all admissions and matriculation are rolling. / Apply by September 30, 2023
Advanced Leadership Initiative Fellowship: Through the Advanced Leadership Initiative, Harvard is seeking to tap the experience of a socially conscious generation of leaders and help redirect and broaden their skills to fill critical leadership gaps in solving major social issues. Each year, a select group of Fellows from diverse sectors with a track record of achievement and accomplishment comes to Harvard to transition from their primary income-earning careers and prepare for their next phase plan as change agents for society. ALI provides support commensurate with ALI Fellows' status and stage of life, including shared office suite space, provision for a spouse or partner to enroll in the ALI Partner Program, and special invitations to join other Harvard events. There are four deadlines for expression of interest each year. Note: This program is no longer funded. The ALI program fee is commensurate with a year of graduate study at Harvard University. / Apply by September 30, 2023
USDA Climate Change Fellows Program: USDA is seeking qualified applicants for inclusion in the USDA Climate Change Fellows Program (CCFP). Through research, conservation practices, and partnerships, USDA aims to find solutions to agricultural challenges, enhance economic growth, and create new streams of income for farmers, ranchers, producers, and private foresters. The Climate Change Fellows Program (CCFP) allows USDA to hire Climate Change Fellows through a time-limited appointment. Initial appointments for candidates may be for up to a 2-year period. Additional 1-year extensions may be made. Projects will involve working with USDA employees on climate change mitigation and adaptation efforts across the Department. / Apply by September 30, 2023
Science Corps Fellowship: Science Corps places recent STEM PhD graduates to teach and develop scientific understanding in international locations that lack access to quality science education. As Science Corps Fellows, they design scientific curricula, and teach and demonstrate experiments for students in innovative schools; providing students with hands-on STEM experience. The fellowship is six months long, including a complete school semester in an international placement. Applicants may be from any country but must be fluent in English. Fellows receive compensation for their work and all expenses are covered, the entire trip will be financially neutral for the fellow. Accepting applications on a rolling basis after the deadline. / Apply by September 30, 2023
Are you looking for graduate funding? Sign up to discover and bookmark more than 2,500 professional and academic fellowships in the ProFellow database.
© ProFellow, LLC 2023, all rights reserved.