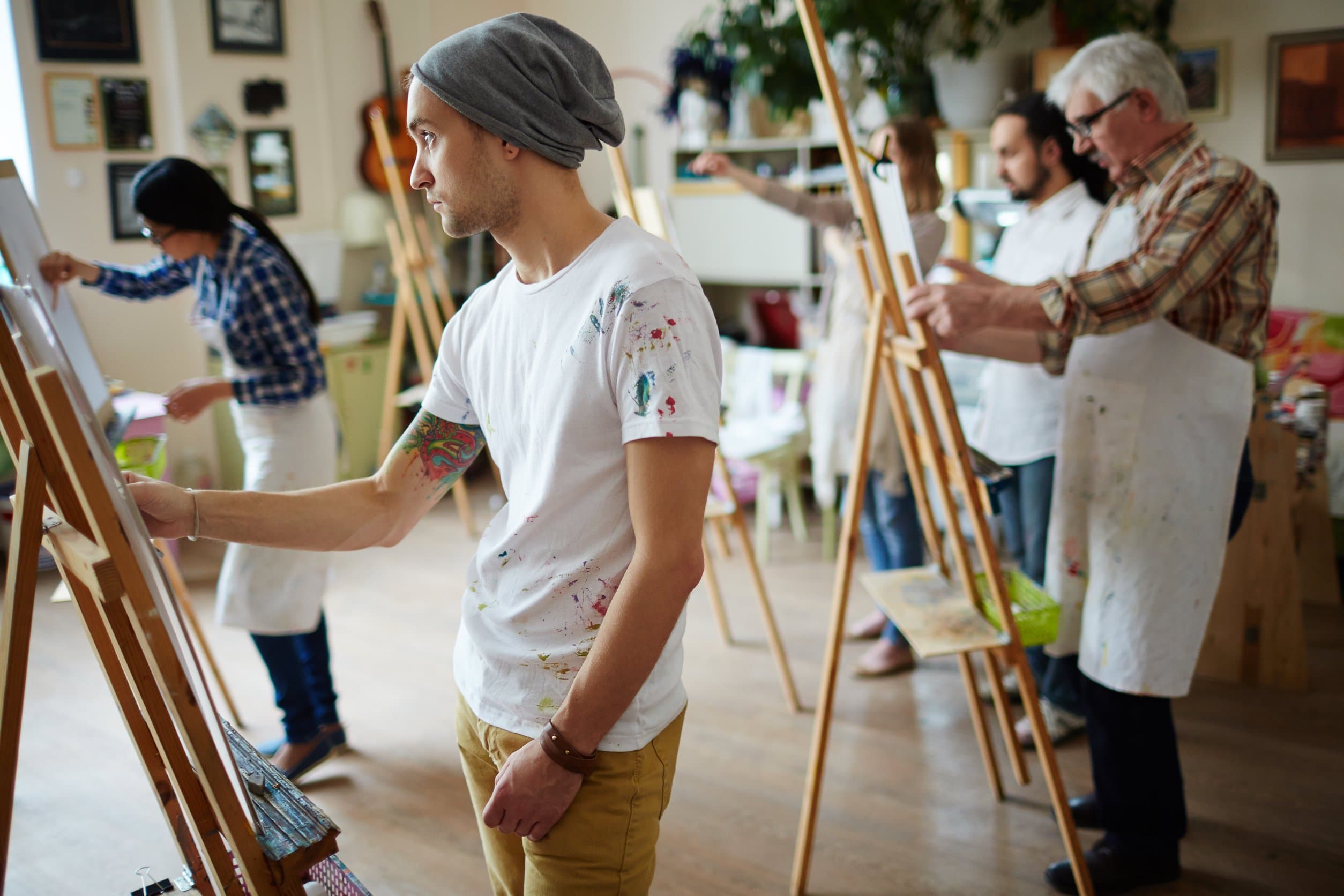 Your next career adventure awaits! This list of upcoming fellowship deadlines includes funding for scholars to research media and politics, a postdoctoral grant for lymphoma research, legal and teaching fellowships, and an artist residency.
Start your application today! Not ready to apply this year? Click the links to bookmark these fellowships to your ProFellow account.
Upcoming Fellowship Deadlines: September 4 – 10, 2022
Joan Shorenstein Fellowship: The Joan Shorenstein Fellowship Program is designed to provide mid-to-late career journalists, scholars, politicians, and policymakers with an opportunity for reflection

. Each Fellow will research, write and publish a 15-20-page paper on a topic of interest in media/politics. Fellows are in residence, full-time, for one semester and are provided a stipend of $30,000. / Due September 7, 2022
Project Involve Fellowship: Each year, 30 filmmakers from diverse backgrounds work in Los Angeles for nine months to hone skills, form creative partnerships, create short films, and gain industry access needed to succeed as working artists through the Project Involve Fellowship. Fellows develop and produced six original short films, from pitch through premiere. Film Independent provides script consultation, mentorship, equipment, and casting and post-production services. In addition to a cash production grant, filmmakers are provided with resources for raising additional funds. Writers, directors, producers, cinematographers, editors, animators, executives, programmers, and critics from underrepresented communities are invited to apply. / Due September 7, 2022
The Camelback Fellowship: Camelback Ventures is offering a six-month fellowship focusing on coaching, capital, connections, community, and curriculum specifically for people of color and women or underrepresented entrepreneurs. At this time, the fellowship is focused on tackling these three impact areas first: 1) Education, 2) Conscious Tech, and 3) Local Economies. Multiple summits are held for the fellows to strengthen their professional connections and further their endeavors through refining their personal management styles. Fellows are offered up to $40,000 in seed funding to create change in their communities. / Due September 7, 2022
Lymphoma Research Foundation Postdoctoral Fellowships

: The LRF Postdoctoral Fellowship Grant is a paid 2-year fellowship for scholars currently working at the level of advanced fellow or postdoctoral researcher in a laboratory or clinic-based research with results and conclusions that are clearly relevant to the treatment, diagnosis, or prevention of Hodgkin's and/or non-Hodgkin's lymphoma. Areas of research may include but are not limited to, etiology, immunology, genetics, therapies, and transplantation. Fellows must be affiliated with a sponsor institution in the U.S. or Canada, but citizenship is not required. / Due September 8, 2022
Skadden Fellowship

: Described as the "Legal Peace Corps," Skadden Fellowships are for graduating law students who wish to devote their professional lives to providing legal services to the underprivileged. Fellowships are awarded for two years and include a salary of approximately $54,000 per year, a $2,000 stipend for training, and pays all fringe benefits to which an employee of the sponsoring organization would be entitled. Applicants must secure a potential position with a sponsoring public interest organization before applying for a Fellowship. / Due September 9, 2022
EnCorps STEM Teaching Fellowship

: Transition your previous science, tech, engineering, or math industry experience into a teaching career. EnCorps provides a career pathway and support to guide scholars and professionals as they transition into teaching. EnCorps provides 1:1 coaching, a cohort of peers, online and in-person training, teacher licensing options, and a network of partner schools. / Due September 9, 2022
MacDowell Colony Fellowship

: The MacDowell Colony is the nation's leading artist colony. Located in Peterborough, New Hampshire, about 300 Fellows a year are invited to enjoy exclusive use of a private studio, accommodations, and three prepared meals a day for a time period of two weeks to two months. MacDowell encourages applications from emerging and established artists representing the widest possible range of perspectives and demographics in the subject areas of

architecture, film/video arts, interdisciplinary arts, literature, music composition, theatre, and visual arts. / Due September 10, 2022
Looking for graduate funding? Sign up to discover and bookmark more than 2,000 professional and academic fellowships in the ProFellow database.
© ProFellow, LLC 2022, all rights reserved.