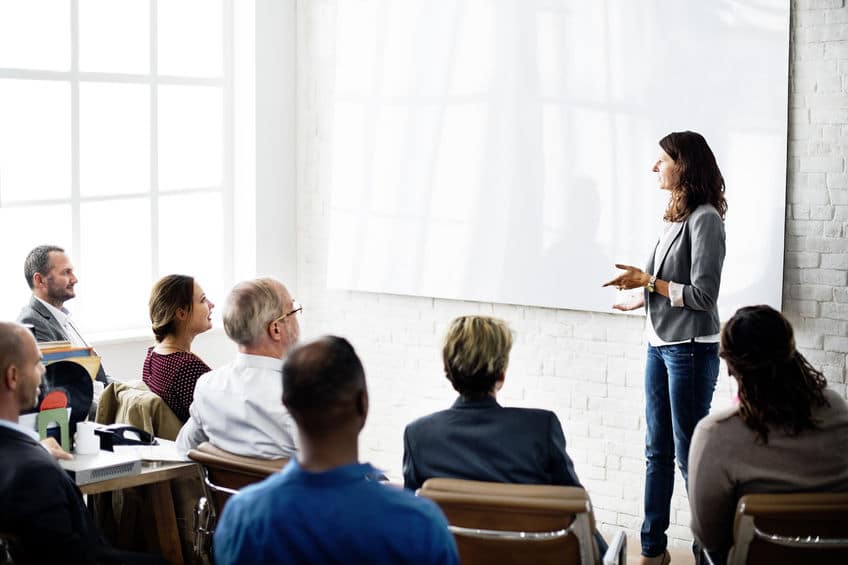 This week there are research fellowships and professional opportunities for leaders. There are programs for all career levels, from students, young professionals, established executives, and more. Apply now!
Not ready to apply this year? Click the links to bookmark these fellowships to your ProFellow account.
Upcoming Fellowship Deadlines: August 22 – September 4, 2021
HBCU.vc Venture Capital Fellowship: HBCU.vc is an experience-based learning opportunity in venture capital and tech entrepreneurship. The student investor program works with students attending historically black colleges and universities (HBCUs) to teach investment fundamentals and entrepreneurship. Fellows will be empowered to act as investors to fund local tech entrepreneurs and build startup communities in and around their campuses. The two-year leadership development and training program is open to students of any major and includes many mentoring opportunities. Full-time sophomores, juniors, and incoming grad students are welcome to apply. / Due August 22, 2021
Research Experience for Undergraduates (REU)

: The Research Experiences for Undergraduates (REU) program supports active research participation by undergraduate students in any of the areas of research funded by the NSF. An REU Site consists of a group of ten or so undergraduates who work in the research programs of the host institution. Each student is associated with a specific research project, where he/she works closely with the faculty and other researchers. Students are granted stipends and, in many cases, assistance with housing and travel. Students must contact the individual REU sites for information and application materials. Two deadlines: end of August and May. / Due August 25, 2021
Westpac Research Fellowship

: Westpac Bicentennial Foundation is partnering with Australia's leading research universities to offer Westpac Research Fellowships valued at up to $460,000 over three years. This unique fellowship supports outstanding early career researchers whose groundbreaking work has the potential to make a difference in one of the Foundation's focus areas: Technology and innovation; Strengthening Australia-Asia ties; Enabling positive social change. Funding is available for a maximum of three years. / Due August 25, 2021
Gulf Research Program: Early-Career Research Fellowships

: The Gulf Research Program's Early-Career Research Fellowship supports emerging scientific leaders as they take risks on research ideas not yet tested, pursue unique collaborations, and build a network of colleagues who share their interest in improving offshore energy system safety and well-being of coastal communities and ecosystems. The program provides a grant of $76,000 to support the fellow for 2 years of research which can be used to cover costs, salaries, and other professional expenses. Applicants must have received their final degree within the last 10 years and be employed at a research organization. / Due August 25, 2021
Botstiber Fellowship: The Botstiber Fellowship in Transatlantic Austrian and Central European Relationships is available for all scholarly work related to the historical, political or economic, and cultural relationship between the United States and present-day Austria or the countries that historically make up the Austro-Hungarian or Austrian Empires and Central Europe. This joint fellowship seeks to strengthen further and make visible scholarship on imperial and post-imperial Austria and Habsburg Studies and transfer, migration, and exchange issues. Applicants must hold a Ph.D. or equivalent in the social sciences, economics, or humanities. Fellows receive a monthly stipend of $2,000 for 6-9 months, and relocation costs up to $1,500. / Due August 25, 2021
PEW Latin American Fellows Program

: The Pew Latin American Fellows Program in the Biomedical Sciences provides support for young scientists from Latin America to receive postdoctoral training in the United States. The program gives these individuals an opportunity to further their scientific knowledge by promoting exchange and collaboration between investigators in the United States and Latin America resulting in advances in research in Latin America. The 2-year fellowship provides an annual stipend of $30,000. Participants who return to Latin America and establish independent labs receive an additional $70,000 grant from PEW to purchase equipment and supplies. / Due August 25, 2021
H. Allen Brooks Travelling Fellowship

: The H. Allen Brooks Travelling Fellowship allows a recent graduate or emerging scholar of the built environment to study by travel for one year. The fellowship is not for the purpose of doing research for an advanced academic degree. Instead, Prof. Brooks intended the recipient to study by travel and contemplation while observing, reading, writing or sketching. The fellowship recipient receives a $50,000 grant and may travel to any country or country during the one-year period. The fellowship is open to a scholar who will have earned a Ph.D. or advanced terminal degree related to architecture. / August 31, 2021
McCloy Fellowship on Global Trends

: The fellowships allow American and German experts from journalism, the public sector, think tanks, nonprofits, law, and cultural organizations to research and assess the most pressing topics on the transatlantic agenda while engaging with their counterparts overseas. Proposals must address one of the following global trends: climate change and sustainability, demographics and social change, technological breakthroughs, and urbanization. The fellowships allow Americans to travel to Germany and Germans to travel to the United States for at least 3 weeks to conduct research. Fellows receive a $5,000 stipend, which covers transatlantic airfare and domestic travel, as well as room and board, for a minimum of 21 days. Candidates are 45 years of age or younger at the time of the application deadline and have a minimum of 5 years of relevant, full-time work experience. / Due August 31, 2021
Henry Crown Fellowship

: The Henry Crown Fellowship Program, established in 1997, seeks to develop the next generation of community-spirited leaders, providing them with the tools necessary to meet the challenges of business and civic leadership in the 21st century. Each class of Fellows is chosen from a wide pool of accomplished entrepreneurial leaders (between the ages of 30 and 45). The two-year program is comprised of a structured series of four seminars (approximately 24 days in total) under the guidance of skilled senior moderators of the Aspen Institute along with a required leadership Venture of each Fellow's own design and choosing. Individuals cannot apply for the Henry Crown Fellowship Program; they must be nominated by recognized leaders. / Due August 31, 2021
Alfred Friendly General Fellowship

: Early-career professional journalists from developing countries with proficiency in English can apply for this 6-month fellowship. Fellows receive basic and advanced hands-on instruction at the Missouri School of Journalism and are placed in leading U.S. newsrooms. The successful candidate will be 25-35 years old and have at least 3 years of experience as a journalist at a print, online, or broadcast media outlet. Participants work as staff reporters in their host newsrooms and develop training plans to implement when they return to their home newsrooms. ​The ​all-inclusive ​fellowship starts in mid-March and ends in early September. / Due August 31, 2021
Abe Fellowship

: The Abe Fellowship is designed to promote a new level of intellectual cooperation between the Japanese and American academic and professional communities. The fellowship provides up to 1 year of full-time support for research in the social sciences and related disciplines focused on policy-relevant and contemporary issues with a comparative or transnational perspective that draws the study of the United States and Japan into wider disciplinary or theoretical debates. Applicants must hold a Ph.D. or a terminal degree in their field or have attained an equivalent level of professional experience at the time of application. / Due September 1, 2021.
INYA Short-Term Fellowship Program for US Graduate Students

: This fellowship funds research that will contribute to studies on Myanmar in any aspect of its wide linguistic, cultural, religious, and ethnic diversity and to better understand the country's past or present political and socio-economic situation. Applicants must be U.S. graduate students currently enrolled in a graduate program. Fellows are awarded between $2,400-$4,400 for a maximum of 4 months, a travel stipend of up to $1,700 and a desk at the Inya Institute in Yangon, and access to the institute's library and amenities. / Due September 1, 2021
© ProFellow, LLC 2021, all rights reserved.