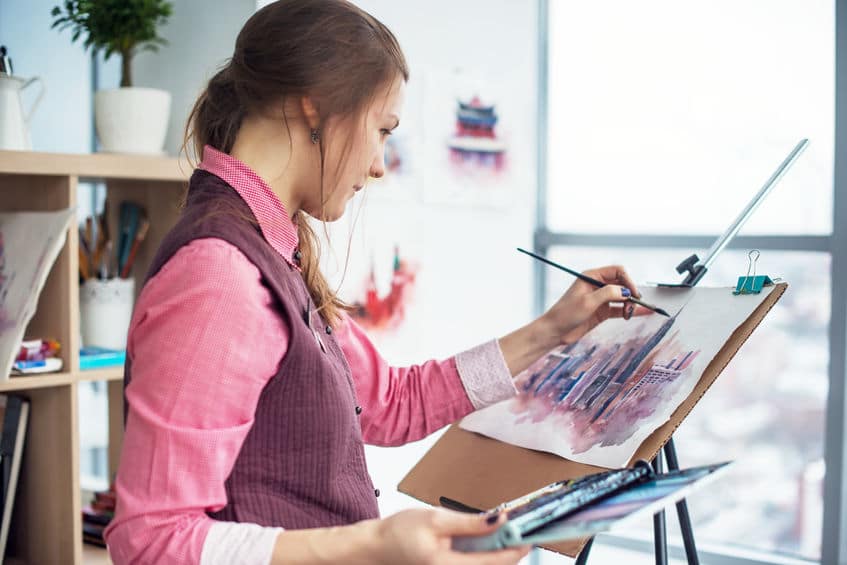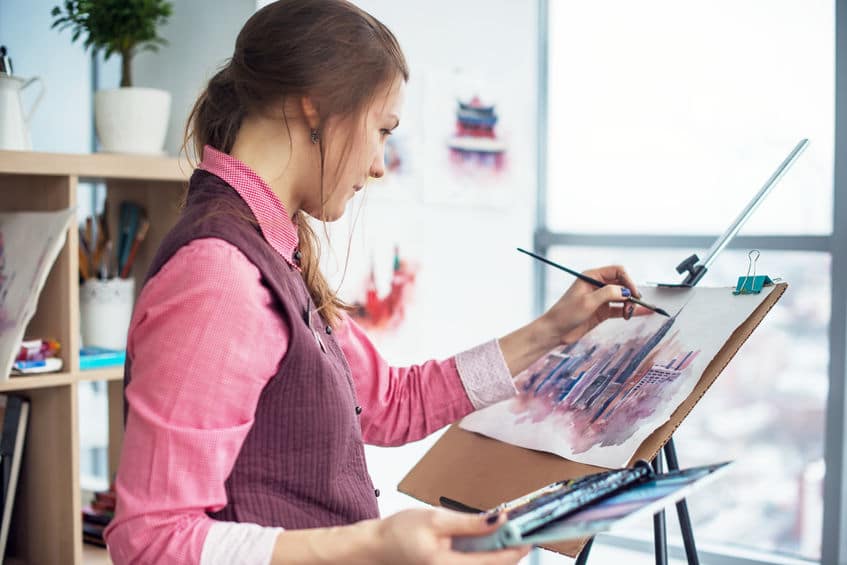 In this list of upcoming fellowships, there are opportunities to pursue research at any career level as well as a variety of professional programs in many disciplines, including the creative arts. Apply now!
Not ready to apply this year? Click the links to bookmark these fellowships to your ProFellow account.
Upcoming Fellowships Deadline: August 8 – 21, 2021
Ruth L. Kirschstein National Research Service Award (NRSA) Individual Predoctoral Fellowship:

The purpose of the Kirschstein-NRSA predoctoral fellowship (F31) award is to enable promising predoctoral students to obtain individualized, mentored research training from outstanding faculty sponsors while conducting dissertation research in scientific health-related fields relevant to the missions of the participating NIH Institutes and Centers. Applicants for the F31 must be candidates for the Ph.D. degree and have identified a dissertation research project and sponsor(s). The fellowship may provide up to five years (typically 2-3 years) of support for research training which leads to the Ph.D. or equivalent research degree, the combined MD/Ph.D. degree, or another formally combined professional degree and research doctoral degree in the biomedical, behavioral, or clinical sciences. / Due August 8, 2021
MacColl Johnson Fellowships: The Robert and Margaret MacColl Johnson Fellowship Fund provides up to three $25,000 artist fellowships each year, rotating among composers, writers, and visual artists on a three-year cycle. In all three disciplines, the fellowships will be awarded to emerging and mid-career Rhode Island artists whose work demonstrates creativity, rigorous dedication, and consistent artistic practice, and significant artistic merit. The financial support provided by the fellowships enables artists to concentrate time on the creative process, focus on personal and professional development, expand their body of work, and explore new directions. / Due August 9, 2021
ICI Research Fellowships: The India China Institute's international research seminar, "Shifting Geographies of Expertise and Policymaking" focuses on the changing institutional, cultural, and epistemological contours in the relationship between expertise and political authority in India and China and beyond. The seminar will be interdisciplinary, drawing on those trained in social science or in professional programs. There will be a total of 12 scholars selected to participate who will meet twice a month on zoom. The fellowship award comes with $5,000 and fully paid travel and room and board for an in-person workshop. / Due August 10, 2021
TechCongress Congressional Innovation Fellowship: TechCongress is building 21st-century government with technology talent through our Congressional Innovation Fellowship. For one year, starting in January, Fellows work with TechCongress to choose a placement with a Member of Congress or Congressional Committee and report directly to a senior staffer (like a Chief of Staff or Staff Director). Fellows also develop and produce a fellowship project on an issue of their choosing. Fellows have at least four years of work or postgraduate study. Benefits include an $82,400/year stipend plus health insurance supplement, relocation, and travel allowance. / Due August 10, 2021
NEH Grants for Fellowship Programs at Independent Research Institutions (FPIRI)

: Grants for Fellowship Programs at Independent Research Institutions (FPIRI) support fellowships at institutions devoted to advanced study and research in the humanities. The FPIRI program sponsors fellowships that provide scholars with research time and access to resources that might otherwise not be available to them. Fellowship programs may be administered by independent centers for advanced study, libraries, museums, and research centers but can be applied for by fellows on behalf of the institution. Individual scholars apply directly to the institutions for fellowships and stipends of $5,000 a month are provided by the FPIRI. / Due August 11, 2021
Stanford Biodesign Innovation Fellowship: Each year, the Biodesign Program has two U.S.-based fellowship teams of four graduate and/or postgraduate engineers, business professionals, bioscientists, and physicians who collaborate to invent new technologies that address major clinical and surgical needs. All of the fellows complete a 10-month program, stipend supported. In addition to Stanford clinical and engineering faculty, the teams are mentored by over 100 "real world" experts in design, prototyping, regulatory, reimbursement, finance, and technology. Applicants with a background in engineering, medicine, biosciences, or relevant business /technology are encouraged to apply. Check at biodesign.stanford.edu / Due August 13, 2021
University of Manitoba Banting Postdoctoral Fellowship

: Recognized as Western Canada's first university and located in the city of Winnipeg, the University of Manitoba is committed to advancing Indigenous research and achievement, recognizing the significant contributions of Indigenous peoples in Canada. The Banting Postdoctoral Fellowships program provides funding to the very best postdoctoral applicants who will positively contribute to Canada's economic, social and research-based growth. Fellows can pursue research in health, natural sciences, engineering, social sciences, and humanities-based topics. The award is for 2 years and awardees receive $70,000 per year. / Due August 13, 2021
IEG Fellowships for Doctoral Students: The Leibniz Institute fellowships support doctoral researchers from Germany and abroad who have at least a Master's level degree in history, theology, or another discipline that works historically. They must have been pursuing their doctorate for no more than three years at the time of taking up the scholarship, though exceptions may be made in exceptional circumstances. Fellows are invited to the Institute in Mainz, Germany, where they will conduct research related to their thesis. Fellows receive € 1,350 a month throughout their visit. / Due August 15, 2021
NHF Nursing Excellence Fellowship: The purpose of the National Hemophilia Foundation (NHF) Nursing Excellence Fellowship is to provide support for a registered nurse currently employed or interested in hemophilia care to conduct nursing research or clinical projects. Endorsement by a federally-funded hemophilia treatment center is recommended. Only registered nurses from an accredited nursing school enrolled in a graduate nursing program or practicing hemophilia nursing care may apply. Each year one new research fellowship of up to $13,500 will be awarded. Before submitting the application a letter of intent should be submitted to NHF. / Due August 16, 2021
NHF Physical Therapy Excellence Fellowship: The objectives of the NHF Physical Therapy Fellowship are to improve the delivery of physical therapy care and expand the knowledge base specific to hemophilia. It is expected that the fellowship will provide support for a physical therapist currently employed or interested in hemophilia care to conduct physical therapy research or clinical projects related to the care of the patient with hemophilia. The NHF awards one new research fellowship per year of $10,000. Before submitting the application a letter of intent should be submitted to NHF.therapy research. / Due August 16, 2021
Cancer Prevention Fellowship Program: The overarching goal of the CPFP is to provide a strong foundation for scientists and clinicians to train in the field of cancer prevention and control. The Program provides up to 4 years of financial support, a Master of Public Health (MPH) or an equivalent degree at any one-year accrediting university program, and mentored research opportunities at the NCI or at the FDA. You must possess an MD, Ph.D., JD, or other doctoral degrees in a related discipline and have less than 5 years of postdoctoral experience. Each stipend will be determined by the individual's degree and years of relevant postdoctoral experience. / Due August 16, 2021
Judith Graham Pool Postdoctoral Research Fellowship: JGP Postdoctoral Research Fellowships provide research support for up to two years. Permissible research topics include pre-clinical or basic science research on the biochemical, genetic, or hematologic aspects of hemophilia or von Willebrand disease. Other topics might focus on liver disease, HIV/AIDS, orthopedics, women's health issues, psychosocial or other therapeutic modalities as they pertain to bleeding disorders. Candidates must have completed doctoral training and apply for the JGP fellowship award from a doctoral, postdoctoral, internship, or residency training program. U.S. citizenship is not required. Interested candidates need to submit a 'Letter of Intent (LOI) by email. / Due August 16, 2021
Damon Runyon Fellowship: The Damon Runyon Cancer Research Foundation encourages all theoretical and experimental research relevant to the study of cancer and the search for cancer causes, mechanisms, therapies, and prevention. Candidates, already holding a Ph.D., must apply for the fellowship under the guidance of a sponsor—a scientist (tenured, tenure-track, or equivalent position) capable of providing mentorship to the fellow. 4-year fellowships are contingent upon satisfactory progress reports. The base stipend of $52k plus additional funding for expenses is provided. / Due August 16, 2021
Project Involve Fellowship: Each year, 30 filmmakers from diverse backgrounds work in Los Angeles for nine months to hone skills, form creative partnerships, create short films, and gain industry access needed to succeed as working artists through the Project Involve Fellowship. Fellows develop and produce six original short films, from pitch through premiere. Film Independent provides script consultation, mentorship, equipment, and casting and post-production services. In addition to a cash production grant, filmmakers are provided with resources for raising additional funds. Writers, directors, producers, cinematographers, editors, animators, executives, programmers, and critics from underrepresented communities are invited to apply. / Due August 16, 2021
Writing Fellows Program: America's Future Foundation Writing Fellows Program is for aspiring political writers and features small-group writing workshops so that fellows can dive in deep with instructors and get personalized feedback over six evening sessions, whether in person or virtual. The Washington, DC-based fellowship is tailored for aspiring writers interested in covering issues and publishing in outlets surrounding our nation's capital. The state-based fellowship is held virtually and is designed for writers outside the DC area. Both fellowship formats include the opportunity to connect with well-known writers in their sessions. / Due August 16, 2021
Rowland Fellowship in Energy Science & Engineering: The Rowland Fellowship in Energy Science & Engineering provides early-career scientists with funding to establish an independent research program. An opportunity to pursue new research ideas without the need for external funding, with full institutional support, access to technical and scientific resources, and an opportunity to work with Harvard. Fellows must have completed their doctoral degrees prior to starting their term. We welcome applications from newly conferred doctorates as well as from candidates with postdoctoral experience. The base stipend is $72k/year with increases based on years of experience beyond the Ph.D. / Due August 16, 2021
HHS Kidney Diseases Innovation Fellowship: Under the guidance of a mentor, the HHS Kidney Diseases Innovation Fellow will provide coordination, scientific and technical support around Kidney and Renal disease, diagnosis prevention, and treatment. Fellows will be exposed to scientific public-private partnership development and strategy, federal interagency health strategy development, cutting-edge research in collaboration with federal, private, and academic partners, and applying novel Open Innovation approaches to addressing health challenges in government. The qualified candidate should have received a master's or doctoral degree in one of the relevant fields. Degree must have been received within the past five years. The participant will receive a monthly stipend commensurate with educational level and experience. / Due August 19, 2021
Gratitude Network Fellowship: The Gratitude Network Fellowship supports scale-stage social enterprises (non-profit or for-profit) serving children and youth. Through a year-long leadership development program, the Gratitude Network helps these organizations expand their reach. Fellows are matched and meet monthly with a highly-skilled Coach, receive support from expert advisors to help tackle operational and execution issues, meet regularly by video with their Fellow Cohort for a leadership roundtable and are invited to topical Growth Webinars and the annual Leadership Summit. Applicants must lead a social enterprise that is at least one year old and the social enterprise must have at least two full-time employees (including the Applicant). / Due August 20, 2021
© ProFellow, LLC 2021, all rights reserved.