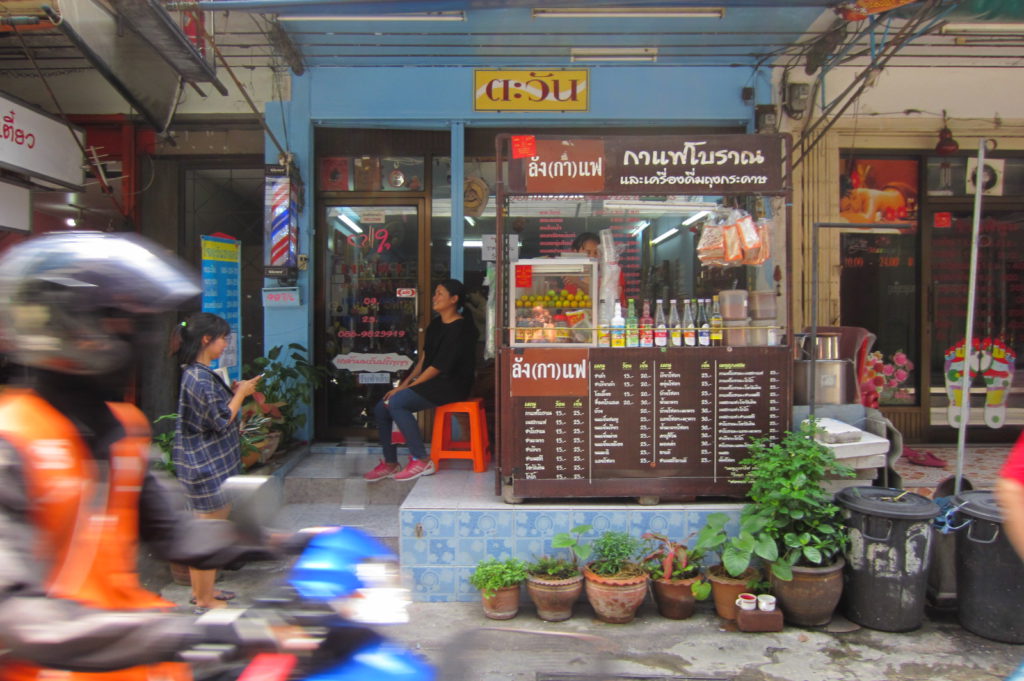 Our guest columnist Annie Peyton is writing from Thailand on a 2016-17 Henry Luce Scholarship. The Luce Scholars Program is a nationally competitive fellowship program that provides an individualized professional placement in Asia for 15-18 young American professionals each year. 
By Annie Peyton
Throughout the Luce Scholars selection process—on the website, throughout interviews, and especially during the placement period—it was impressed upon us that our work placements should not be viewed as the primary reason for our fellowship year, but rather as an anchor, a point from which to access and learn from and about a new culture.
This framing has been helpful to keep in mind during the first month of my work placement with a small all-Thai landscape architecture and urban design firm in Bangkok called Landprocess. I kept my expectations loose in the months leading up to the start of work, hoping only that my experience with work would be unique compared to previous positions I've held.
The first thing I noticed was that the office space itself is peculiar: it occupies the top floor of an apartment building in a largely residential area, with panoramic views of Bangkok and a bathroom with no roof. ("We are a landscape firm," a co-worker explained. "So the bathroom is in the landscape." When it monsoons, which seems to happen several times a week, you wait.)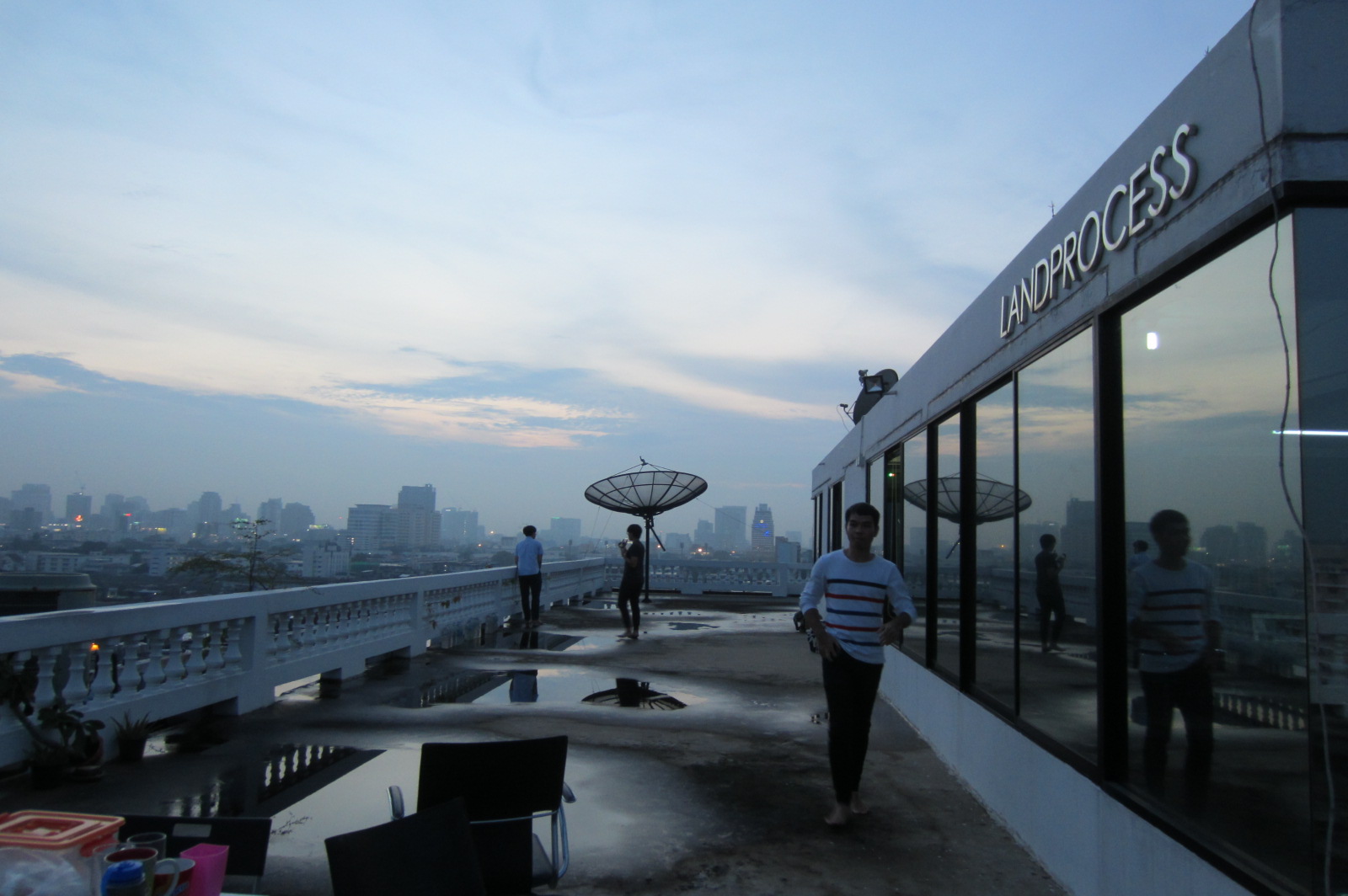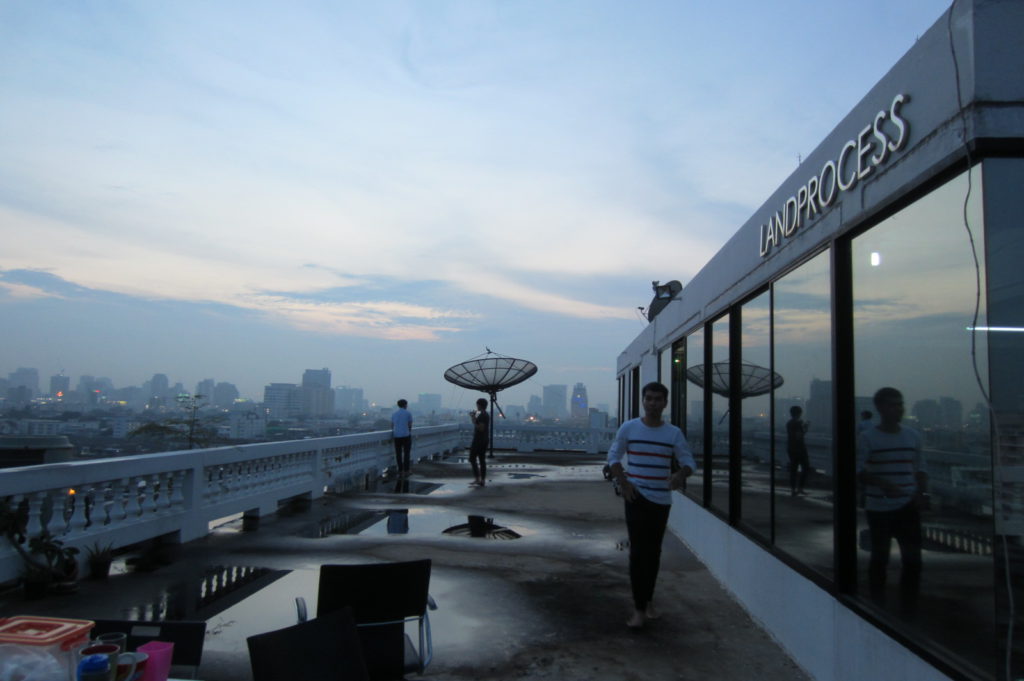 When I consider where other Luce Scholars are placed, or have been placed in previous years—places like government agencies or research groups—I'm quite pleased with the casual and slightly offbeat nature of my small office. My co-workers, a handful of 20-something Thais with backgrounds in landscape architecture and architecture, are delightful people. Some combination of us eat lunch together each day, usually at a small restaurant or food-stall-with-plastic-tables nearby, paying about $1.50 for rice with pork or rice with vegetables. One evening just after my birthday, my co-workers arranged a barbecue on the roof, someone delivered two portable tabletop barbecues with raw meat and vegetables, and we grilled on our roof terrace, enjoying broad views of the Bangkok skyline.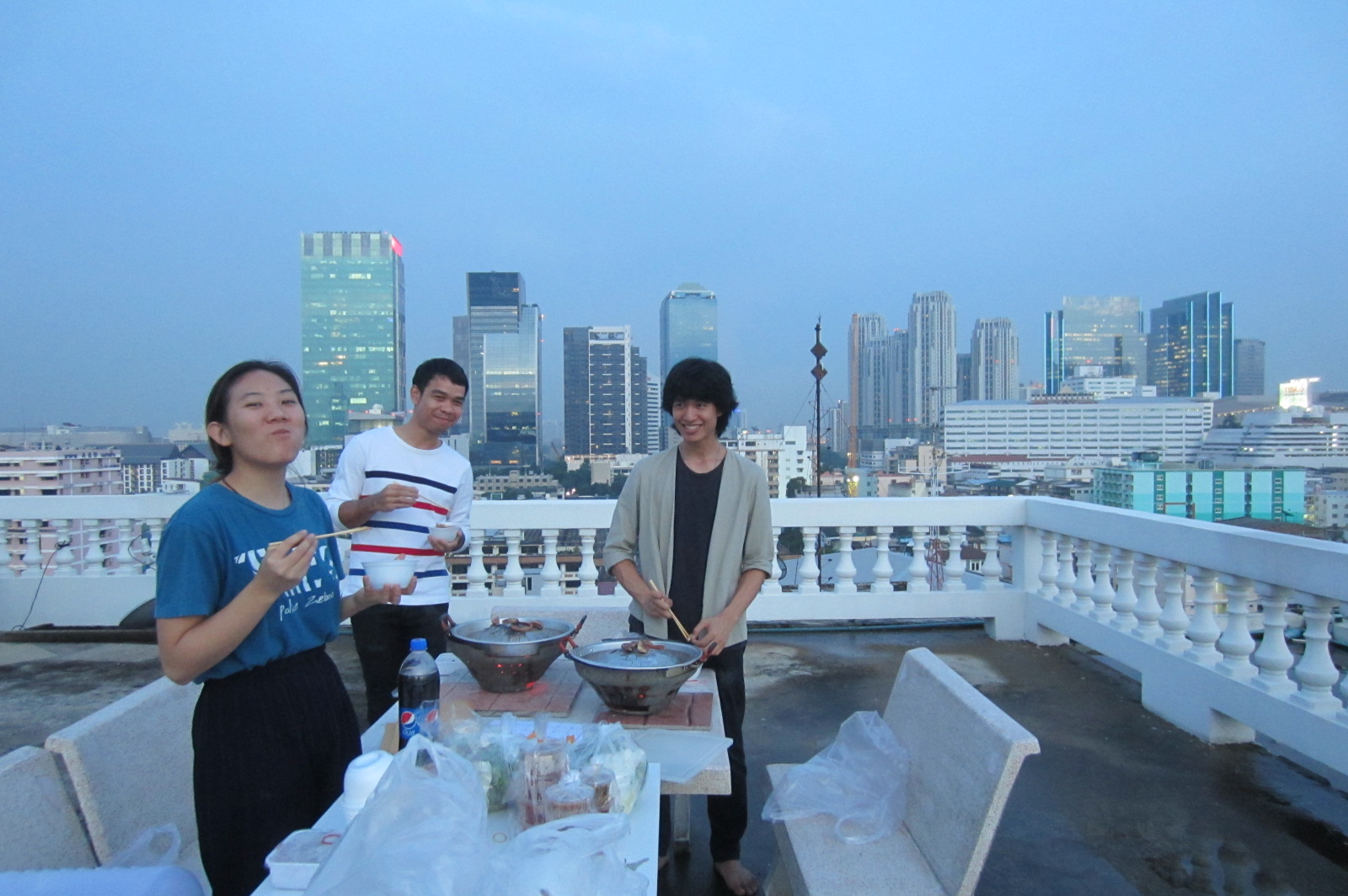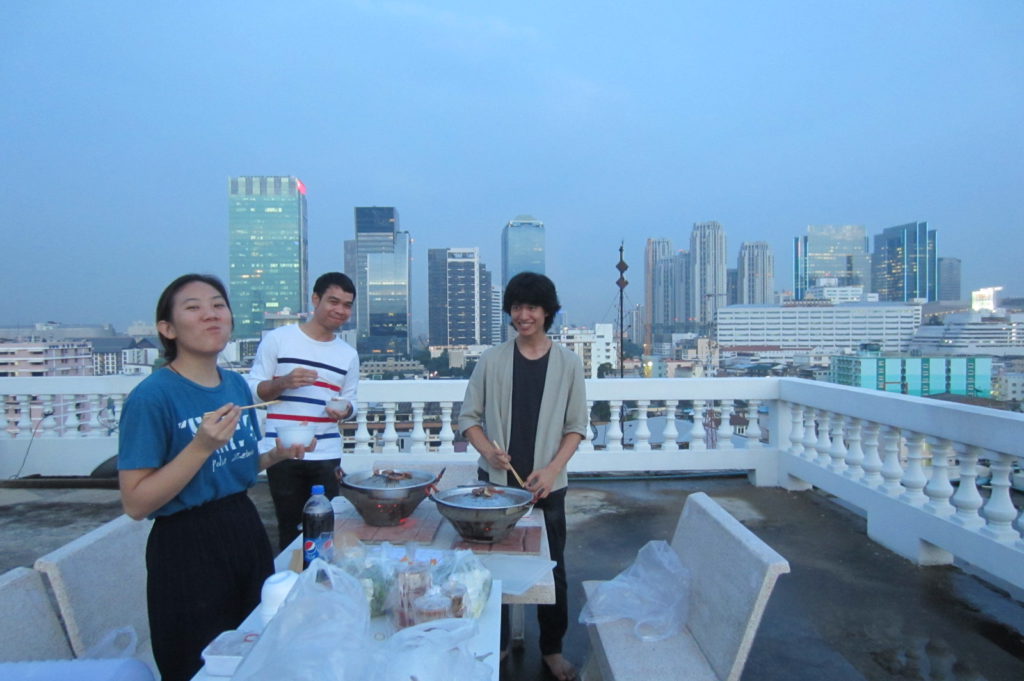 When buying lunch one day, I repeated, in Thai, the cost back to the food vendor to make sure I understood. She responded, "Farang! Na rak! (Foreigner! Cute!)" So, that's how my Thai is progressing. The language barrier has been challenging in different ways that I expected.
My name, "Annie", sounds almost exactly like "an nii", which means "this." So, for my first several days, I frequently thought everyone was talking about me (vanity? paranoia?)—until realizing that, of course, they were saying, "What do you think of this?" or "What is this for?" I miss out on all of the small office chatter except when it is directed at or explicitly translated for me, and most project documents are in Thai, so I'm not able to be effective or helpful in ways that I have been in previous positions. I've found using my basic Thai to be more useful in friendly conversation—mostly as a source of laughter—and less in professional ways. My co-workers all speak English with varying levels of fluency and comfort, so I'm able to lightly converse but have no had many conversations of much depth. Luckily, from previous experience working abroad, I've gotten used to an unknown language floating around, not knowing what's going on—and feeling comfortable with that. (Maybe too comfortable: I usually don't mind letting the white noise wash over me.) On my second day of work, I sat in a multi-hour meeting conducted entirely in Thai, and understood only the words "health," "architecture," and "meeting."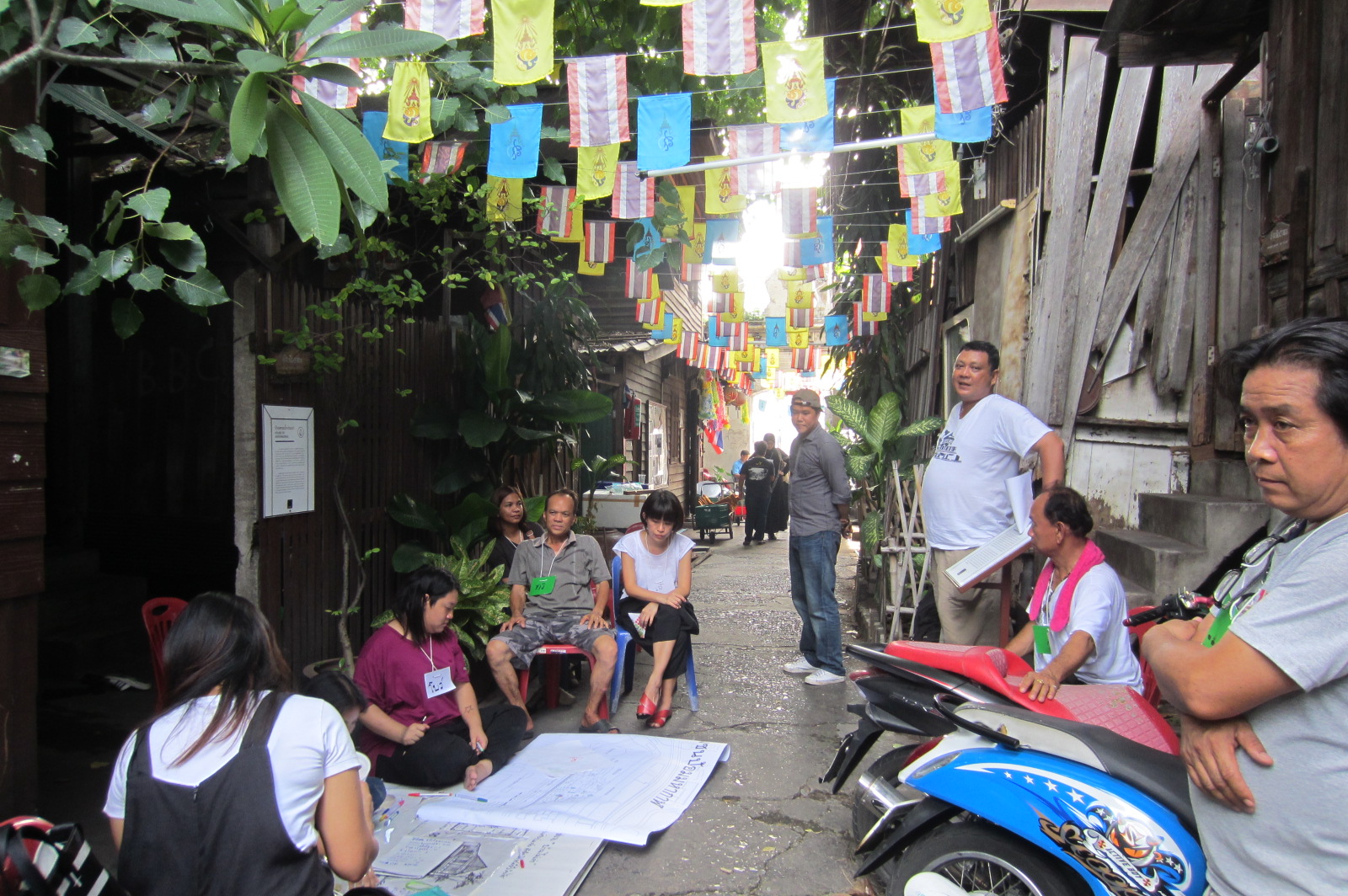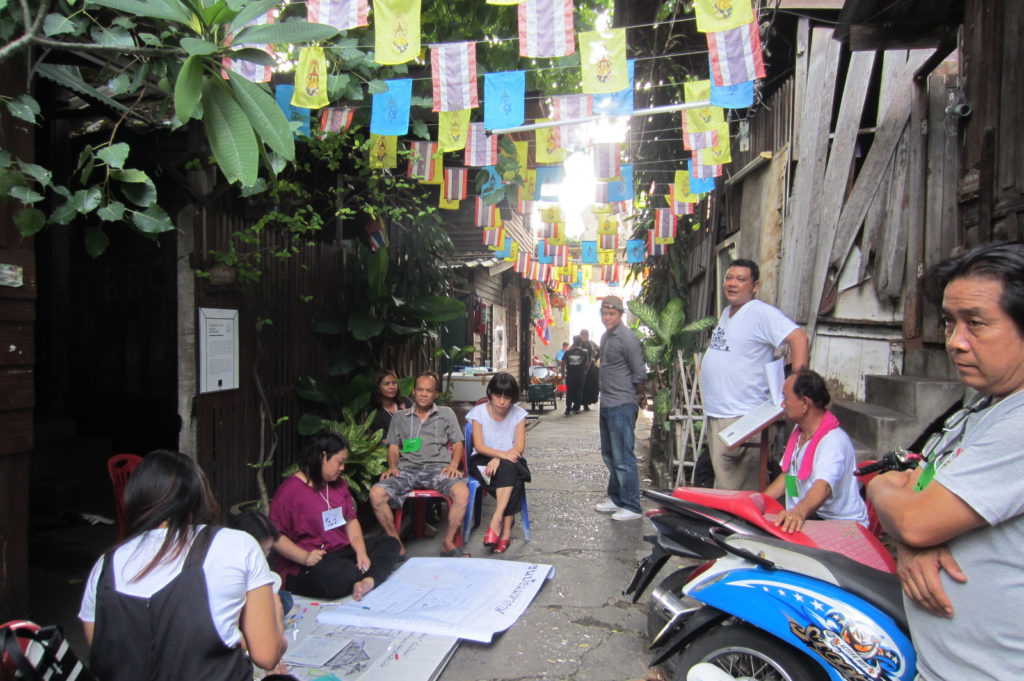 To their enormous credit, my co-workers are very patient with me and take the time to explain things that are important and to bumble through lunch conversations each day. The advantage of a small, casual office, at least in my case, seems to be that my presence is simultaneously a mystery (even to me) and accepted—the oddity, the foreigner, here among us, let's get lunch!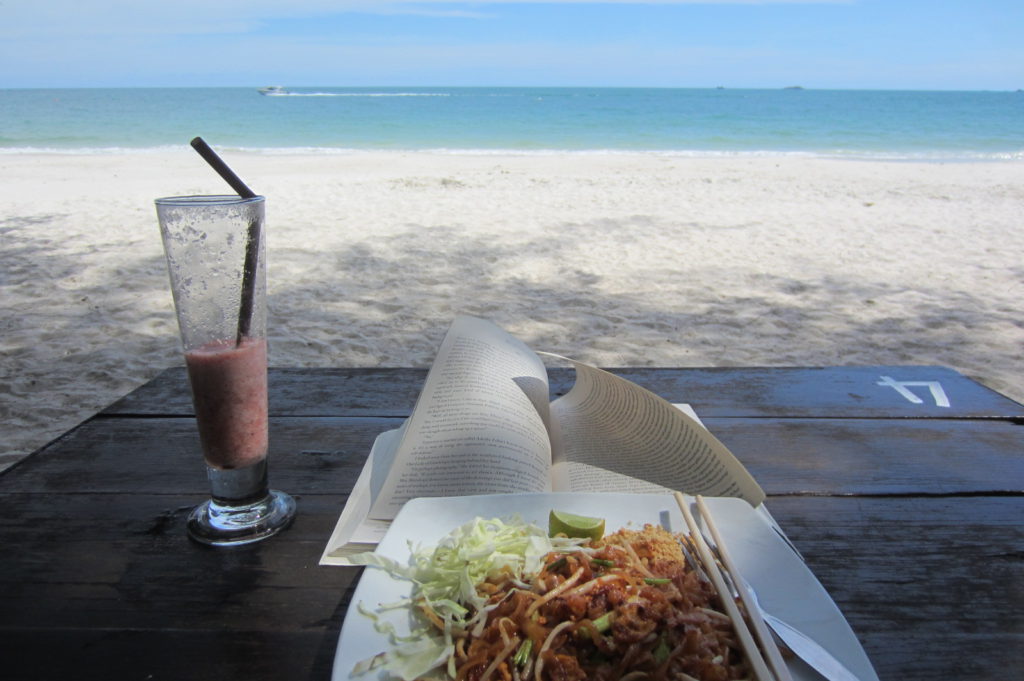 In addition to Landprocess, I've gotten involved with an undergraduate landscape architecture studio at a university in Bangkok. My boss teaches a studio course and, as I've been interested in teaching for quite some time, I asked to be involved. I show up once a week and sit with another professor to discuss the students' work and progress. This has been, already in these few weeks, a good challenge and learning experience. I remember well what it was like to be a thesis student in architecture school six years ago, and to be on the other side of the process is extremely interesting. For example, as an instructor (of sorts), I don't feel an emotional attachment to a particular concept or physical model, but I remember feeling that way as a student, and I can see the students here going through that mental struggle. They're extremely bright and creative, and it's intellectually engaging to talk through their work each week—and to realize that I have some credibility that I don't remember experiencing before. In my first studio, I made a comment to a student about her work and she wrote it down word for word (in English, right next to me). It hit me that I, by blindly injecting myself in some class, am playing a small but legitimate role in these students' education. This is an unexpected opportunity of my Luce year—exactly the thing I expected not to expect.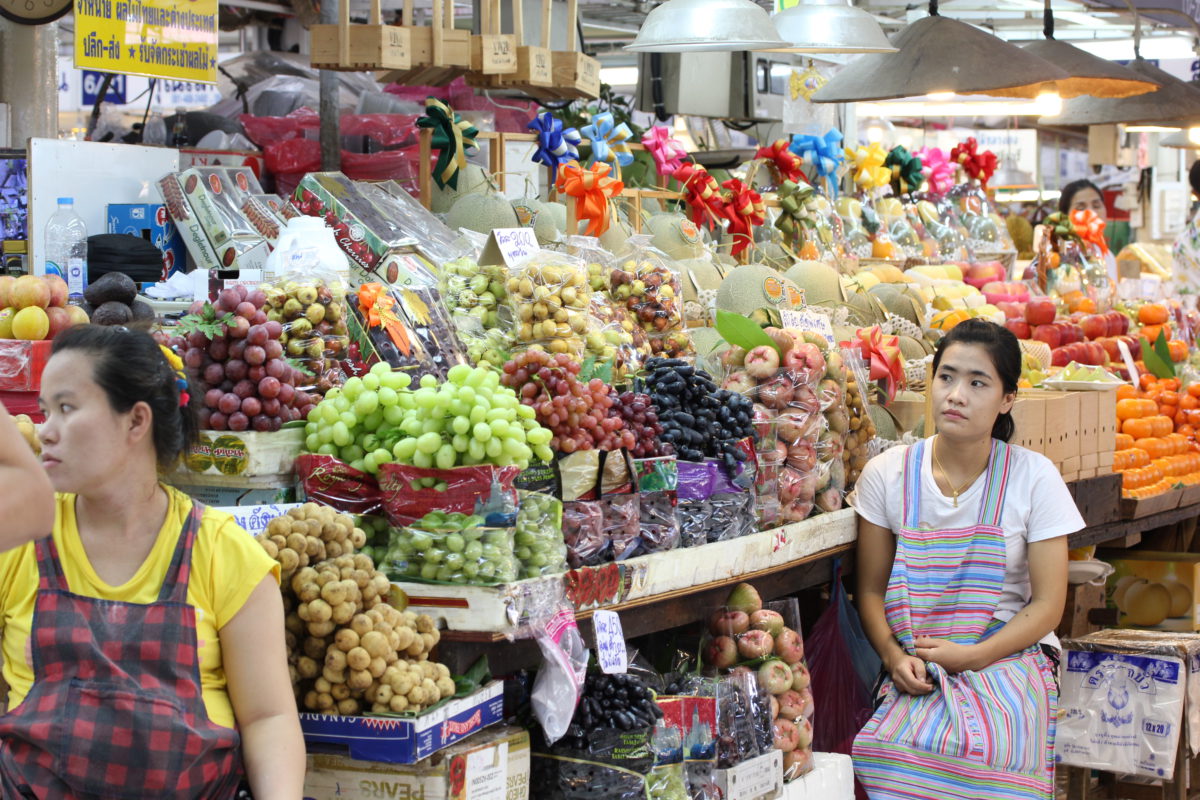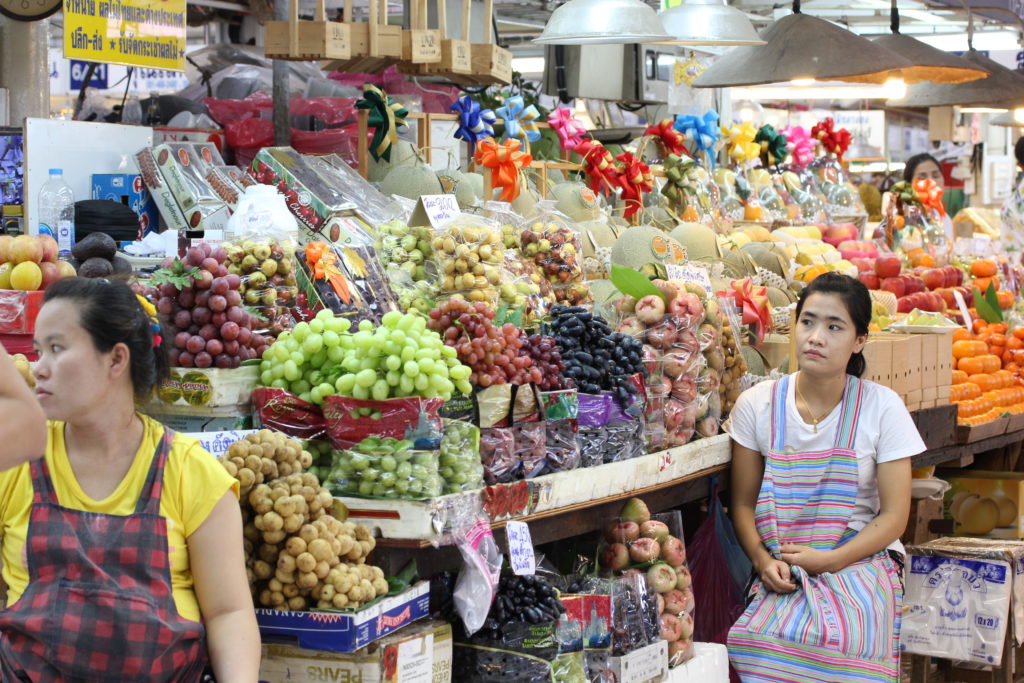 The past month has also been my first in Bangkok, and I've been slowly exploring and reading up on the city and region, knowing that I have several months but also that those months will go by alarmingly quickly. I don't have a favorite café yet, but I do have a gym membership that cost $1 for a year. I haven't been to the Grand Palace, but I have spent a romantic weekend for one on beautiful Thai island. All in good time.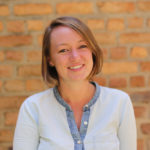 Annie Peyton is an architectural designer and avid urbanist. She is a 2016-2017 Luce Scholar in Thailand, and was a 2014-2015 Global Health Corps Fellow in Rwanda placed with architecture firm MASS Design Group. Annie studied architecture at Tulane University.
Photos by Annie Peyton, 2016
© Victoria Johnson 2016, all rights reserved.