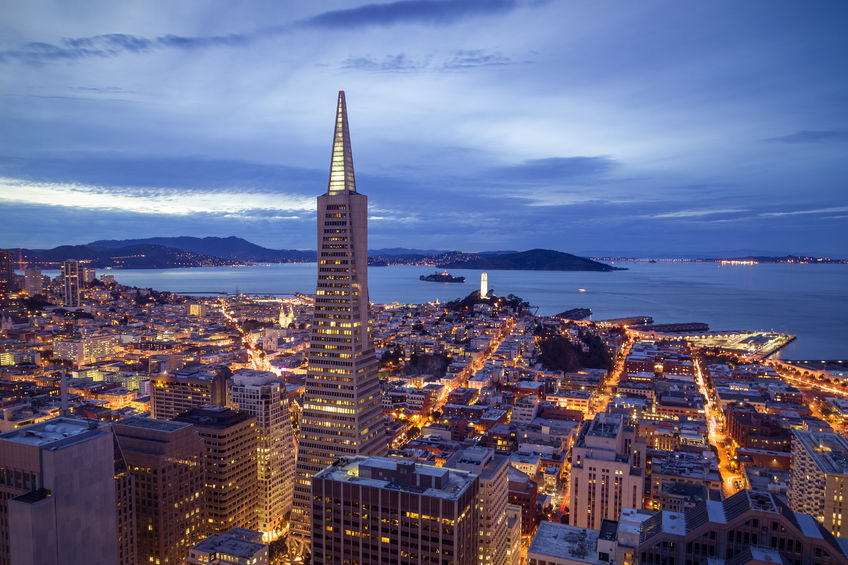 Silicon Valley, a nickname for the San Francisco Bay area, is famous for its startup environment, focus on innovation, and the networking opportunities it offers. If you want to take your career to the next level, there's a good chance Silicon Valley is the destination for you. Ready for an office next to Google, Apple, and Pixar? Check out the 10 career-focused fellowships below, and be sure to bookmark any that catch your eye to your ProFellow account!
CODE2040 brings high performing Black and Latino/a students together for a life-changing summer fellowship. Your summer will consist of a software development internship with a top tech company, individual mentoring, a speaker series, workshops, coaching, and more. Fellows are paid competitive wages directly from the company with which they are matched with for the summer. Applicants must be an undergraduate, masters, or PhD student returning to school the following fall and have experience in coding inside and outside the classroom.
The Data Incubator is a Cornell-funded data science training organization that runs an advanced 8-week fellowship for PhDs looking to enter the industry. A variety of innovative companies partner with The Data Incubator for their hiring and training needs, including LinkedIn, Genentech, Capital One, Pfizer, and many others. The program is free for admitted Fellows. Fellows have the option to participate in the program either in person in New York City, Washington DC, the San Francisco Bay Area, or online. Multiple sessions offered each year, check the website for deadlines.
The Facebook Fellowship Program and Emerging Scholar Awards are designed to encourage and support promising doctoral students who are engaged in innovative and relevant research in areas related to computer science and engineering. Winners of the Fellowship are entitled to receive two years of tuition and fees paid, a stipend of $37,000 each year, and up to $5,000 in conference travel support. The Fellowship Program is open to PhD students globally who are enrolled in an accredited university in any country. The programs favors students who are further along in their course of study.
The Google News Lab Fellowship offers students interested in journalism and technology the opportunity to spend the summer working at relevant organizations across the world to gain valuable experience and make lifelong contacts and friends. Fellows receive a stipend and a travel budget during the 10-week program, which runs from June-August. Available in the U.S., U.K., South Korea, Germany, Australia, Denmark, Finland, Sweden, Norway and Ireland. Deadlines and eligibility requirements vary by country, check site.
Insight is an intensive, seven-week postdoctoral training fellowship that bridges the gap between academia and a career in data science. Based in Silicon Valley, New York City, Boston, Seattle, as well as a growing network across the country, the program enables scientists to learn the industry-specific skills needed to work in the growing field of big data at leading companies. The program includes a full-tuition scholarship for all accepted students and living stipends are also available to help cover costs while attending. International applicants are welcome but must obtain a visa to stay in the U.S. for the duration of the program.
The John S. Knight Journalism Fellowships at Stanford foster journalistic innovation, entrepreneurship, and leadership. Each year, we select fellows from around the world and bring them together for 10 months (September to June) at Stanford University, in the heart of  Silicon  Valley.  Through individual and group coaching, as well as special workshops and weekly events, we help our fellows become leaders and change agents to re-imagine journalism's future. U.S. applicants for a JSK Fellowship ideally have at least seven years of full-time professional experience; international applicants ideally have at least five years. Fellows receive a stipend of $75, 000 and are eligible for child care and other family and educational benefits.
The Kleiner Perkins Caufield & Byers Fellows Program is a 3-month work-based program that pairs top U.S. students interested in design, engineering and product management with innovative startup companies in Silicon Valley. Over the course of a summer, Fellows are employed at our portfolio companies, where they can develop their technical skills and be mentored by an engineering executive within the company. Fellows are also be invited to attend private events held by KPCB and by portfolio companies, where they can meet other talented engineering students, network with technology luminaries and explore the San Francisco Bay Area.
SVAcademy's Business Development Fellowship is an exclusive 12 week, part-time, online program where fellows receive mentorship from top business executives in Silicon Valley. Upon completion, fellows receive a high paying full-time job with one of their fast-growing portfolio companies in the Bay Area. 100% of SVAcademy graduates are employed in the software industry. Applications are accepted on a rolling basis. Check website for the next deadline.
TechWomen brings emerging women leaders in science, technology, engineering and mathematics (STEM) from Africa, Central and South Asia, and the Middle East together with their professional counterparts in the United States for a mentorship and exchange program. TechWomen provides participants access to networks, resources, and knowledge to empower them to reach their full potential. During the five-week program, participants engage in project-based mentorships at leading companies in the San Francisco Bay Area and Silicon Valley and participate in professional development workshops. Applicants must be women with, at minimum, two years full-time professional experience in the STEM fields and eligible to obtain a U.S. J-1 exchange visitor visa.
The Thiel Fellowship is unlike anything you've ever experienced. The Fellowship brings together some of the world's most creative and motivated young people (under age 20) and helps them bring their most ambitious ideas and projects to life. Thiel Fellows are given a no-strings-attached grant of $100,000 to skip college and focus on their work, their research, and their self-education. They are mentored by our network of visionary thinkers, investors, scientists, and entrepreneurs, who provide guidance and business connections that can't be replicated in any classroom. Rather than just studying, you're doing.
© Victoria Johnson 2017, all rights reserved.