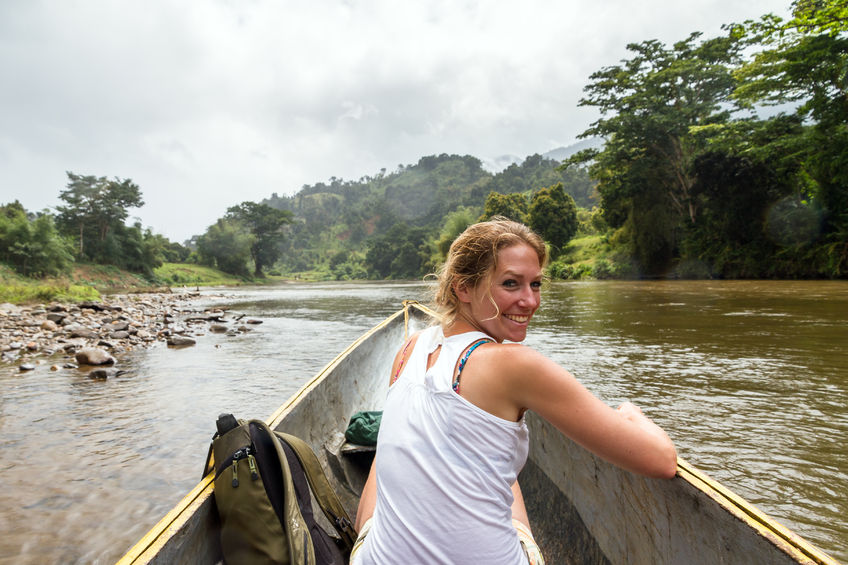 If you have an interest in environmental policy, environmental advocacy, conservation, climate change or a related discipline, check out these 10 unique fellowship opportunities for recent graduates, young professionals and graduate students.
Environment America Fellowship Program
Each year, Environment America hires passionate, talented and committed college graduates to join the two-year Fellowship Program. Over the last decade, fellows have worked side-by-side with our most experienced advocates and organizers to make a real difference for the environment. There are fellowship positions in dozens of states across the country.
Kinship Conservation Fellowship
At Kinship, we believe in investing in individuals with the potential to advance the future of conservation. We do this by selecting the best and the brightest and awarding them a $6,000 stipend and a month of valuable, cutting-edge training. In return, we ask Fellows to invest a month of their time with us. Our month-long curriculum is delivered by a faculty of global experts who work closely with each carefully selected cohort of Fellows to explore fresh ways to apply market-based approaches to environmental concerns. The Fellows are mid-career conservation professionals with 5+ years experience.
Lone Mountain Fellowships offer a unique opportunity for scholars, journalists, policy-makers, and environmentalists to advance our understanding of the role of markets and property rights in protecting and enhancing environmental resources. Lone Mountain Fellows are resident at PERC in Bozeman, Montana, for periods ranging from a week to a year, depending on the nature of their projects. Stipends for Lone Mountain Fellows vary with the nature of the work, duration of residence at PERC, and the Fellow's qualifications.
Bullitt Environmental Fellowship
The Bullitt Environmental Fellowship is a two-year, $50,000/year fellowship for graduate students attending universities in communities under-represented in the environmental movement who are interested in pursuing leadership positions within the environmental field. Applicants must be graduate students at universities physically located within the Foundation's areas of focus: Washington, Oregon, Idaho, western Montana, southern Alaska, and British Columbia. The Foundation encourages applications from a broad diversity of students, with a particular emphasis on students of color and others who have overcome significant hardships.
Mickey Leland International Hunger Fellows Program
During each two-year fellowship cycle, 12-15 Leland Fellows are placed with international development organizations that include international and local NGOs, U.S. government agencies and multilateral organizations. Host organizations in the past have included Concern Worldwide, the UN World Food Program, Catholic Relief Services, Mercy Corps, and many more. Fellows work on a variety of food security issues, such as agricultural development, nutrition, natural resource management, agribusiness development and women's empowerment. Includes a monthly stipend, health insurance and travel expenses.
EDF Climate Corps seeks top graduate students studying business, engineering, sustainability, environmental management, public policy, or other relevant degrees, who are eligible to work in the United States. Over the course of 10-12 weeks, EDF Climate Corps fellows are embedded within leading organizations to identify customized energy management solutions. Fellows are paid $1,250/week and reimbursed for travel expenses to the May training and fall Energy Solutions Exchange (network) event.
CivicSpark is a Governor's Initiative AmeriCorps program in California dedicated to building capacity for local governments to address climate change. Fellows have the chance to gain valuable experience in their field, build office professional skills, and develop a strong network, while creating a lasting difference. The program offers two fellowship tracks: the CivicSpark Climate Action Fellowship (48 fellows) and the CivicSpark Water Action Fellowship. Fellows received a $14,000 Living Allowance (before taxes) spread evenly over 11 months; Segal Education Award of $5,775 at the completion of service; and health insurance, among other benefits.
EPA Marshall Scholars Programme
Jointly funded by the Marshall Commission and the US Environmental Protection Agency (EPA), these Scholarships will support research specifically in the area of the environment and can be in any related field. Applicants may study at any appropriate UK Institution. To be eligible for the EPA Marshall Scholarship, applicants must first be selected as Marshall Scholars, applying in the usual way. The Marshall Commission will pay for the first two years of the Scholarship and the Scholar will spend this time in the UK, and the EPA will pay for up to three additional years of study, which can be spent in the UK or the US, providing this research culminates in a doctoral degree.
Green Corps Program
The mission of Green Corps is to recruit and train organizers, provide field support for today's critical environmental campaigns, and graduate activists who possess the skills, temperament and commitment needed to fight and win tomorrow's environmental battles. Green Corps' one-year, full-time, paid Field School for Environmental Organizing includes intensive classroom training, hands-on field experience running urgent environmental campaigns, and career placement in positions with leading environmental groups.
Ted Scripps Fellows in Environmental Journalism
This flexible, non-degree program allows fellows to tailor these resources to meet their needs and interests. Fellows deepen their knowledge of the environment through courses, weekly seminars and field trips. Fellows will receive a total of $50,000 for the 9-month academic year the program covers tuition, recreation and computer fees. The program is open to all full-time U.S. print or broadcast journalists interested in deepening and broadening their knowledge of environmental issues. Applicants must be U.S. citizens, have a minimum of 5 years full-time professional journalism experience and have completed an undergraduate degree.
© Victoria Johnson 2016, all rights reserved.