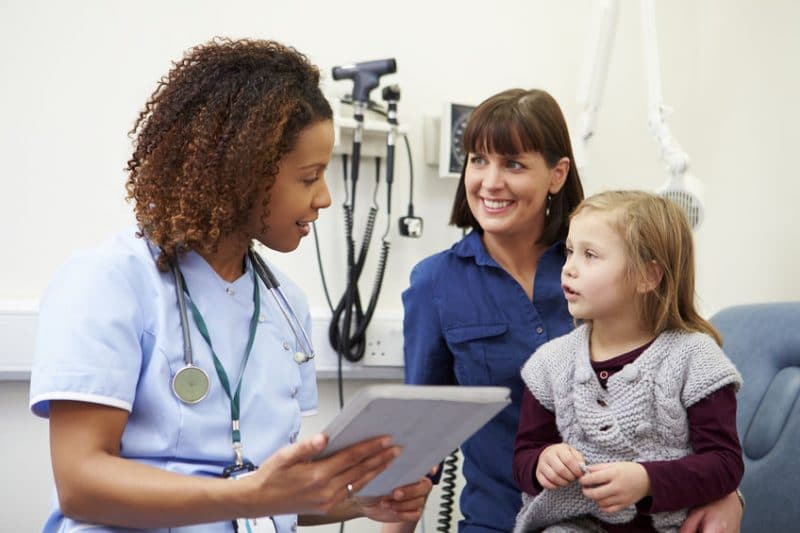 If you envision a future in the field of nursing, these fellowships are right up your alley! Providing opportunities for both recent nursing graduates and experienced professionals, these programs allow fellows to study many different aspects of nursing, gain valuable clinical experience abroad, or finish a postgraduate degree. Each offers a variety of benefits, including professional development, leadership training, and global networking opportunities. The list begins with fellowships for early-career nurses and progresses to those requiring more experience. If one of them catches your eye, be sure to bookmark it to your ProFellow account!
The Medical Missionaries Global Health Fellowship offers two recent college graduates, graduate students, or professionals interested in global health an opportunity to gain experience in health care delivery in a developing country. Fellows spend one year in rural Thomassique, Haiti, working at St. Joseph's Clinic. The Fellowship is not intended to be a clinical experience, but rather an introduction to global health in a resource-limited setting. All living expenses and travel are covered by the fellowship. Medical Missionaries is a non-profit, non-religiously affiliated organization.
The Margaret E. Mahoney Fellowship in Health Policy program provides stipends for outstanding Master's-level medical, dental, public health, public policy, and graduate nursing students enrolled at schools in the United States to conduct summer research projects on some aspect of health care delivery transformation for vulnerable populations and/or early childhood health and development, with an emphasis on policy implications. Fellows are also required to participate in a variety of leadership development activities and will have the opportunity to meet local and national health policy leaders. Fellows will receive a stipend of $6,000 intended to cover living expenses.
The Johnson & Johnson/AACN Minority Nurse Faculty Scholars program provides financial support to graduate nursing students from minority backgrounds who agree to teach in a school of nursing after graduation. Students must be enrolled full-time and preference is given to students in doctoral programs. In addition to seeking out individuals committed to careers in nursing education, this program also will expand the number of culturally-competent nurse educators available to teach an increasingly diverse student body. Applicants must be a part of an underrepresented minority group and scholarship is for $18,000.
The fellowship program of pre-doctoral support is designed to assist full-time, in-residence Ph.D. candidates who are enrolled in U.S. schools of medicine, pharmacy, dentistry, nursing or schools of public health. The program seeks to support advanced students who will have completed the bulk of their pre-thesis requirements (two years of study) and are starting their thesis research by the time the award is activated. The award is made to the university on behalf of the fellow. The fellowship provides a stipend of $20,000+ a year payable quarterly for a minimum of one year and a maximum of two years.
Peace Corps Response provides opportunities for qualified individuals to undertake short-term, high impact assignments in programs around the world. To be eligible for service applicants must be at least 18 years of age and a U.S. citizen. In addition, Peace Corps Response requires that all applicants meet one of the following eligibility requirements below: Have significant professional experience; a doctor or nurse applying to Global Health Service Partnership (GHSP); or a returned Peace Corps Volunteer. View current opportunities or search on specific criteria to find opportunities that match your interests.
The purpose of the National Hemophilia Foundation (NHF) Nursing Excellence Fellowship is to provide support for a registered nurse currently employed or interested in hemophilia care to conduct nursing research or clinical projects. Endorsement by a federally funded hemophilia treatment center is recommended. Only registered nurses from an accredited nursing school enrolled in a graduate nursing program or practicing hemophilia nursing care may apply. Each year one new research fellowship of up to $13,500 will be awarded.
The Health Policy Fellows program is a residential fellowship experience in Washington, DC for mid-career professionals, which prepares individuals to influence the future of health care and accelerate their own career development. Fellows actively participate in the formulation of national health policies in congressional offices and accelerate their careers as leaders in health policy. Up to six fellows will be selected for the program. Fellows are able to continue their health policy activities for up to 12 months after the Washington placement period.
The Takemi Program in International Health seeks to improve health and health systems around the world by welcoming mid-career health professionals and scholars to the Harvard T. H. Chan School of Public Health to conduct path breaking research and develop their leadership skills. The program focuses on helping middle to lower income countries and creating systems that work when resources are scarce. Applicants must have completed a graduate degree in medicine, law, public health, economics, management, or social sciences and have several years of work experience. The program provides four to five fully funded fellowship positions each year.
The program is open to professionals from diverse disciplines (including physicians, nurses, social workers, psychologists, dieticians, healthcare administrators, epidemiologists, economists, and lawyers from academic and practice settings), at all career stages, with a demonstrated commitment to health and aging issues and a desire to be involved in health policy at the federal, state or local levels. The program offers two tracks: a residential program (up to $120K), which is a 9-12 month placement in Washington, D.C. or at a state agency as a legislative assistant in Congress or professional staff in an executive agency or in a policy organization; and a non-residential program (up to $30K), which includes a health policy project.
The Global Health Fellows II Program is a cooperative agreement implemented to improve the effectiveness of USAID health programs by developing and increasing the capacity of health professionals with tailored development opportunities. Fellows are placed in junior, mid and senior level roles within organizations and participate in professional development activities to enhance their technical and leadership skills. Fellows work directly with global health professionals involved in state-of-the-art technical work with USAID, governmental, non-governmental and faith-based organizations. Fellows receive a competitive salary and benefits.
© Victoria Johnson 2018, all rights reserved.