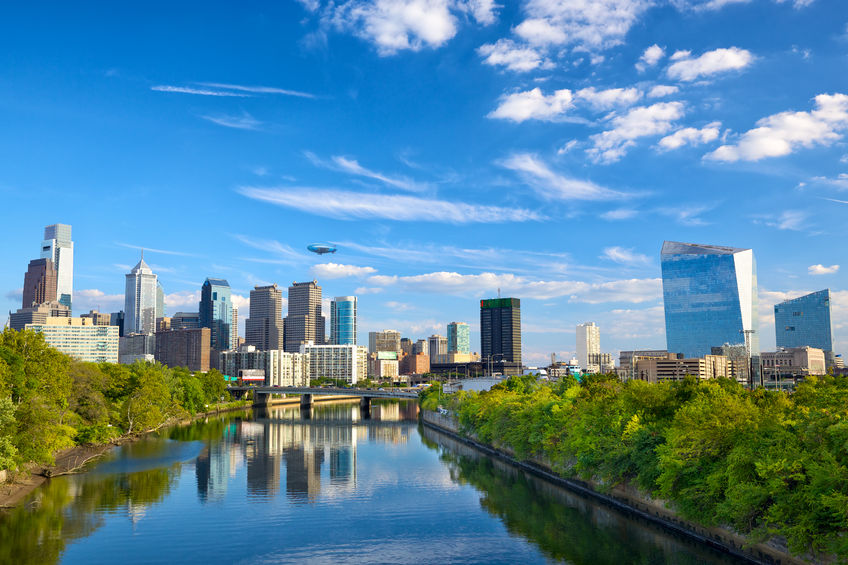 Philadelphia has all the resources of other large east coast cities while maintaining its neighborhood feel and historic charm. With a rich history and bountiful universities, Philadelphia is also a top location for many looking to further their studies. From dance fellowships to fellowships in law, the 10 fellowships below are all opportunities in the city of brotherly love.
Interested in one of these fellowships? Be sure to bookmark it to your ProFellow account!
The BalletX Choreographic Fellowship selects one promising choreographer to create a world premiere work on the BalletX Company. Fellows receive $5,000 choreographic fee to create a 20-25 minute ensemble ballet on the company's 10 dancers; round-trip transportation to Philadelphia; budget of $7,000 for costumes, scenic design, and music (original composition or rights); and a minimum of 6 performances of the work at a Philadelphia theater. To be eligible, applicants must have completed their first commission on a professional dance company within the past 5 years and be able to work in the U.S. for the duration of the residency.
The Emerging Leader Fellowship provides a hands-on experience for young professionals interested in addressing the needs of Greater Philadelphia's most vulnerable youth through policy analysis, research, and advocacy. The fellowship supports projects that take a systems approach to improving the life outcomes of young people involved in the juvenile justice and child welfare systems, particularly through coordination with other youth-serving systems such as education, housing, health and behavioral health. The 2-year fellowship includes a salary of $45K-55K a year plus additional funding for professional development opportunities.
Environment America Fellowship Program
If you're looking to make a meaningful, long-lasting impact on the environmental challenges we're facing today, apply for an Environment America Fellowship. Each year, Environment America hires passionate, talented and committed college graduates to join our two-year Fellowship Program. Over the last decade, fellows have worked side-by-side with our most experienced advocates and organizers to make a real difference for the environment. As a Fellow, you'll earn $25,500 and receive a $1500 raise your second year. Locations include Washington, D.C., Boston, Denver, Philadelphia, Raleigh, NC and Portland, OR.
Frontline Solutions designed the Hilliard P. Jenkins Fellowship for emerging leaders interested in the intersection of social justice, entrepreneurship, and consulting in the non-profit sector. The program is structured as a summer internship with supplemental professional development opportunities. HPJ Fellows are placed at one of Frontline's three offices in Durham, NC, Philadelphia, PA or Washington, DC. Fellows receive introductions to organizations in their base office and around the country and also work on a variety of high-impact projects. Fellows are paid $15/hour.
The Beckman Center for the History of Chemistry at the Chemical Heritage Foundation, an independent research library in Philadelphia, accepts applications for short- and long-term fellowships in the history of science, technology, medicine, and industry. The center supports 20 fellows a year whose work is in some way tied to the history of materials and materiality, chemistry, and related sciences. Applications come from a wide range of disciplines across the humanities and social sciences. Short-term fellowships are $3,000; dissertation fellowships are $26,000; and postdoctoral fellowships are $45,000.
Independence Foundation is committed to supporting free legal services for residents of the Philadelphia region. Through the Fellowship Program, the Foundation funds the compensation and employment benefits for accomplished young lawyers who have decided to direct their considerable talents to public interest service. The Foundation requires that the focus of all Fellowship work be on direct representation of disadvantaged clients. The Foundation also assists the Fellows in repayment of their often substantial educational loans.
Jack Miller Center (JMC) Research Fellowships
The Jack Miller Center is partnered with four of America's foremost independent research libraries: the Newberry Library in Chicago, the Huntington Library in San Marino, the John D. Rockefeller Library in Colonial Williamsburg, and the American Philosophical Society in Philadelphia. In collaboration with these libraries, JMC provides 1 to 3-month research fellowships primarily for early and mid-career scholars engaged in projects that advance the study of American political thought and history. JMC research fellowships provide scholars the rare opportunity to explore unparalleled collections of documents and manuscripts from the Founding era.
Fellows work 40 hours/week at a partnering non-profit agency that captures their interest in a position where they can build capacity and develop new skills. In addition, fellows participate in leadership and professional development curriculum throughout the year. Fellows live together in one of three houses in vibrant Philadelphia neighborhoods -current houses are in West Philadelphia, South Philadelphia, and Northern Liberties. Housing is shared with 3-5 other fellows. Aside from free housing, fellows receive a living stipend, health insurance, and an education award. Fellowships are open only to graduating college seniors.
Repair the World is an 11-month fellowship in which fellows work with 1 to 3 non-profits addressing issues in hunger or education, and serve as a capacity builder through volunteering and recruiting the Jewish community and others to volunteer as well. Fellows receive training in a variety of skills including group facilitation, data analysis, public speaking and community engagement while learning about Jewish approaches to social justice. Fellowships are available in Detroit, Miami, New York, Philadelphia or Pittsburgh and include housing, health insurance and a stipend of $600 a month.
The Stoneleigh Fellowship is designed to support researchers, practitioners, and policymakers who have demonstrated leadership in child welfare, juvenile justice, violence prevention or related fields. We are particularly interested in individuals whose fellowship proposal involves work that crosses systems or enhances the coordination of service delivery to Greater Philadelphia's most vulnerable youth. Fellows come from diverse professional backgrounds, such as medicine, law, social work, psychology, and public policy. The Stoneleigh Fellowship award is designed to cover a Fellow's salary and fringe benefits, travel expenses, and a portion of project expenses related to advancing project work.
© Victoria Johnson 2018, all rights reserved.