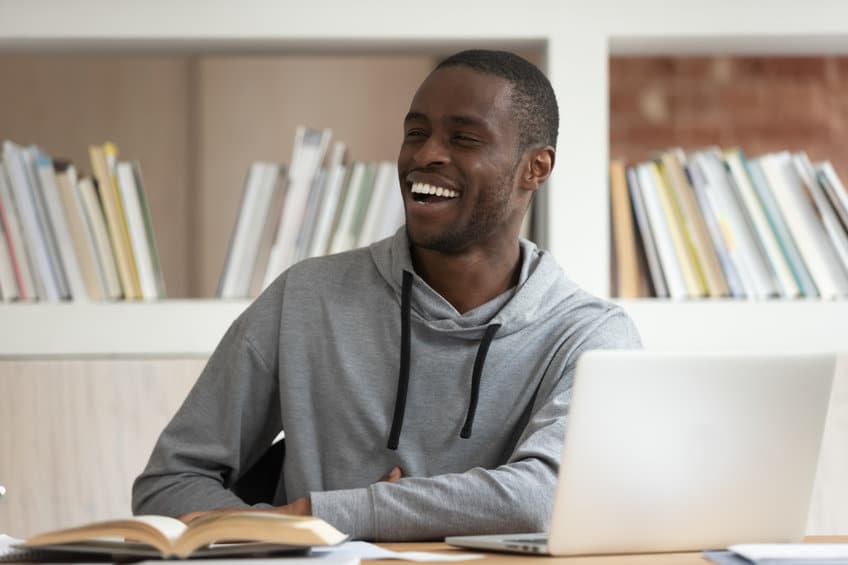 If you are a current undergraduate looking for a hands-on way to make a positive social impact, check out these fellowship programs! There are programs focusing on gender inequity, hunger, sustainability, and social entrepreneurship. If one of these programs catches your eye, be sure to bookmark it to your ProFellow account!
The Aspire Leaders Program at Harvard University provides a host of academic and professional development resources. Through the program, students access self-assessment tools, fully funded Harvard course materials, and live seminars with world-class educators. Through a global and intellectual community, participants interact a global community as they grapple with questions of identity, technology, ethics, and structural change. This program is for students who are from backgrounds of social and financial adversity. Candidates must be 18-26 years old, low-income, first-generation to attend university, and enrolled in an undergraduate program or recently graduated (within three years) OR education was impacted by a natural disaster and/or armed conflict. The program is fully funded.
The Cansbridge Fellowship seeks to build future leaders through a program that fosters growth through creating new ideas and using a powerful network for change. Leaders and entrepreneurs who think outside the box and who have a past as risk-takers are invited to apply. The fellowship includes international work experience in Asia, a conference in San Francisco, and access to the Cansbridge Global Network. Applicants must be undergraduates currently enrolled in a Canadian college or university and pursuing a degree in business, science, design, or technology.
Dalai Lama Fellows cultivates and supports a global movement of next-generation leaders applying universal values to solve global challenges. Fellows work on social change projects in local communities to address one or more of the following areas: mitigating economic disparity, diminishing violence, gender inequity, improving cross-cultural and inter-religious cooperation, and enhancing environmental sustainability. As part of a year-long Fellowship, we provide each Fellow with (1) Immersion in our distinctive yearlong Head, Heart, Hands leadership curriculum, (2) One-on-one coaching and (3) Life Long affiliation in our global learning community and support system. In order to be eligible, applicants must be next-generation leaders between ages 20-35.
FirstGEN is a 10-week summer fellowship for undergraduate students who are the first in their immediate families to attend an institution of higher education and are passionate about pursuing careers in social justice. FirstGEN Fellows gain hands-on experience working on civil rights matters as full-time Public Policy & Social Justice or Education Opportunities interns and participate in weekly advocacy training. Fellows receive a $1,500 stipend.
J Street is looking to hire student fellows who are interested in political advocacy work to represent the organization on their campuses, fellows will be responsible for representing J Street U at orientation, information sessions, and activities fairs each semester. Fellows will be paid $1000/semester and will be expected to work an average of 3-5 hours/week. 
The Kirchner Food Fellowship is an opportunity for student leaders to be engaged in investment decisions on agriculture-oriented businesses with ground-breaking solutions for global food security. Fellows receive mentoring from networks of investors and engage in a series of face-to-face and on-line educational experiences using learning paradigms that expose them to practical, real-world issues of seed-stage and early-stage investment. Fellows received a small scholarship to travel to a region of the world vulnerable to food shortages in search of solutions that might be expanded globally through a commercial enterprise. The program will cover travel and accommodation costs for the face-to-face meetings throughout the year and provide the capital necessary for investment. Candidates must be enrolled in a university in the United States, Canada or Mexico.
The Millennium Fellowship is a semester-long leadership development program that happens on university campuses located around the world. Fellows will work together with a cohort of other undergraduate classmates to create sustainable initiatives that produce social good. Leadership training is a key component of the fellowship and fellows will put their newly learned skills into practice immediately as they design projects that are meant to have a social impact from the beginning. Fellows will have access to a global network of other alumni and can continue working on meaningful projects well after their graduation. Applications are reviewed on a monthly basis. 
The Rachel Carson Council Fellowship Program is designed to identify outstanding students with a passion for environmental education, organizing, and advocacy and provide them with financial support to carry out valuable projects or campaigns on behalf of the RCC. As a part of the program, students propose projects focused on sustainability and environmental justice that they wish to carry out on their campus or in their community. RCC Fellows receive a $2,000 stipend for their work during the academic year and attend a 2–3-day summer training program with their cohort hosted by RCC staff to sharpen their writing, advocacy, and organizing skills. 
The Sondheim Nonprofit Leadership Program introduces Maryland's undergraduate and graduate students to the nonprofit sector.  Fellows are paid a stipend of $3,000 for their participation in the program which runs each summer from late May until August. Fellows are placed at a nonprofit organization full-time under the mentorship of a senior-level professional as they learn about functions of nonprofits and examine community needs and social challenges. Fellows work together in groups to put their knowledge and skills into practice, researching a challenge impacting Maryland and designing an innovative way to address the challenge.
The Watson Institute, a unique higher education program for social entrepreneurs, offers several full-ride fellowships each semester that includes full tuition and housing. Fellowships include the MEOT Fellowship, Enlight China Fellowship, Enlight Women's Fellowship, Golden Bridge Fellowship, Heyman/McConnell Family Education Fellowship, Jane Strode Miller Fellowship (for food and beverage), Luff Peace Fellowship, Sistla Tech Fellowship, Sustainability Fellowship, and Tech Fellowship. Fellowships are available in both the fall and spring semesters. Multiple programs with different application deadlines – check the website for details.
Looking for graduate funding? Sign up to discover and bookmark more than 1300 professional and academic fellowships in the ProFellow database.
© ProFellow, LLC 2021, all rights reserved.