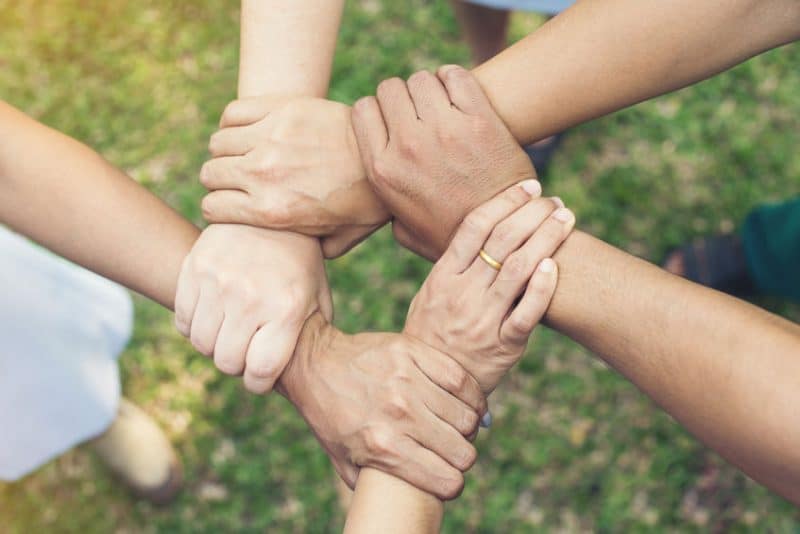 If you want to make a big difference in your community — and maybe even the world — through activism, these fellowships are for you! Focused on environmental issues or social justice (and sometimes both!), these fellowships will allow activists to expand their outreach and grow as leaders. The opportunities they offer are very diverse. Some involve the completion of a master's degree, while others make it possible for a fellow to implement his or her own activism project over the course of a year. Starting with the fellowships that have the broadest applicant pools, this list details fellowships that will give you the tools you need to be the change you want to see in the world!
The Roddenberry Fellowship is a 12-month program for activists from across the country who are working to protect the most vulnerable and to make the US a more inclusive and equitable place to live. Twenty Fellows will be selected to receive $50,000 each, as well as tailored support, to help implement a project or initiative in one of four areas: civil rights, climate change and environmental justice, immigration and refugee rights, and LGBTQIA and women's rights. Fellows are free to try different approaches to achieve impact and the organization provides 1-on-1 coaching as well as other mentoring resources.
In conjunction with the Natural Resources Defense Council, Altshuler Berzon LLP has a one-year environmental fellowship program. A major portion of the fellow's time is spent working on cases brought jointly by NRDC and Altshuler Berzon enforcing federal and state environmental statutes primarily involving western water issues, including endangered species protection, ecosystem restoration and water policy reform. Other responsibilities include working on environmental, labor law and other cases for both NRDC and the Altshuler Berzon firm. NRDC is a non-profit environmental organization with more than 1 million members and online activists.
The HIA Fellowship programs bring together international groups of college students and recent graduates to explore national histories of discrimination and resistance, as well as examples of issues affecting different minority groups today. This 5-week summer fellowship in Europe is highly interdisciplinary and features daily lectures and discussions with renowned academics, journalists, and activists. Eligible applicants are students and recent graduates (including international students) of universities in Bosnia and Herzegovina, Denmark, France, Germany, Greece, the Netherlands, Poland, Ukraine and the United States. HIA covers the costs of participation and accommodation. Deadlines vary by country.
The Green Corps Fellowship Program is the country's most respected training program for environmental organizers. Green Corps offers a year-long, paid training program that prepares young professionals and recent graduates for a career in environmental organizing. The program involves eight weeks of intensive classroom training with environmental organizers and leaders and offers hands-on experience with 3-5 real campaigns across the country. After completing the program, fellows will be connected to groups that are looking to hire full-time staff. The target annual compensation for this position is $31,500 (but compensation may range between $31,500 and $39,000 depending on location).
The Baltimore Community Fellowships program seeks dynamic activists and social entrepreneurs interested in implementing projects that address problems in underserved communities in Baltimore city. Fellowship awards are in the amount of $60,000 over 18 months. Fellowships are for initiatives that take place in Baltimore City. Applicants may come from any field, including—but not limited to—business, management, the arts, law, medicine, education, architecture, and engineering. Individuals from underserved communities and people of color are strongly encouraged to apply.
We provide fellowship programs that are open to all young peace activists who believe that inner peace + outer peace = sustainable world peace. Include venues in Latin America, Asia Pacific, Central America, the Caribbean, Europe, Africa, and the Middle East, and North Africa. The fellowship offers a 2-week intensive training program. The fellowship includes: full or partial sponsoring of airfare, accommodation, catering, local transportation, and meditation retreat fee. Candidates should be 20-32 years old at the time of submitting the application in order to receive airfare support. Multiple programs – check the website for deadlines.
The Soros Justice Fellowships support outstanding individuals—including lawyers, advocates, grassroots organizers, writers, print and broadcast journalists, artists, filmmakers, and other individuals with distinctive voices—to undertake full-time projects that engage and inform, spur debate and conversation, change policy or practice, and catalyze change around the U.S. criminal legal system at the local, state, and national levels. Fellowships can be either 12 or 18 months in duration and may be undertaken with the support of a host organization
The Mercator – IPC Fellowship Program allows outstanding young academics, journalists and civil society activists especially but not exclusively from Germany to work on academic and practical projects at Istanbul Policy Center (IPC) in three thematic areas: EU/German-Turkish relations, Climate Change and Education. Mercator – IPC Fellowships are granted to young scholars and professionals and Mercator – IPC Senior Fellowships are granted to internationally renowned scholars who have already made a significant contribution to German-Turkish or European-Turkish relations. Fellowships are available for 6 to 12 months.
The Dr. Beatriz María Solís Policy Institute (SPI) is an experiential policy advocacy training program advancing racial, economic, and gender justice throughout the state of California. Over the course of a year-long fellowship, SPI delivers tools, builds networks, and develops leadership across a dynamic cohort of leaders who are ready to shape California's policies. This non-partisan program is run in two versions; SPI-State and SPI-Local. SPI Fellows build community power and shift the status quo.
The Gleitsman Fellowship at the Harvard Kennedy School sponsors students who are emerging social activists and innovators who are interested in pursuing a career with transformative impact on society. Gleitsman Fellows will participate in an enriching co-curricular experience designed to enhance their skills and engage their development as the next generation of public leaders. The fellowship is for 2 years and includes tuition and health fees as well as leadership training co-curricular courses. Open to domestic and international applicants entering their first year at HKS.
The U.S. Latino Leadership Fellowship is a game-changing opportunity for practitioners, scholars, and activists ready to lead the transformation of U.S. Latino and other underserved communities. The fellowship aims to create sustainable changes and innovative ideas to revolutionize local and national policies toward these communities while also giving the fellow networking opportunities and leadership training. The fellowship is open to all Harvard Kennedy School graduate degree programs and includes full tuition, health insurance and a $25K/year stipend for the duration of the degree.
© Victoria Johnson 2018, all rights reserved.