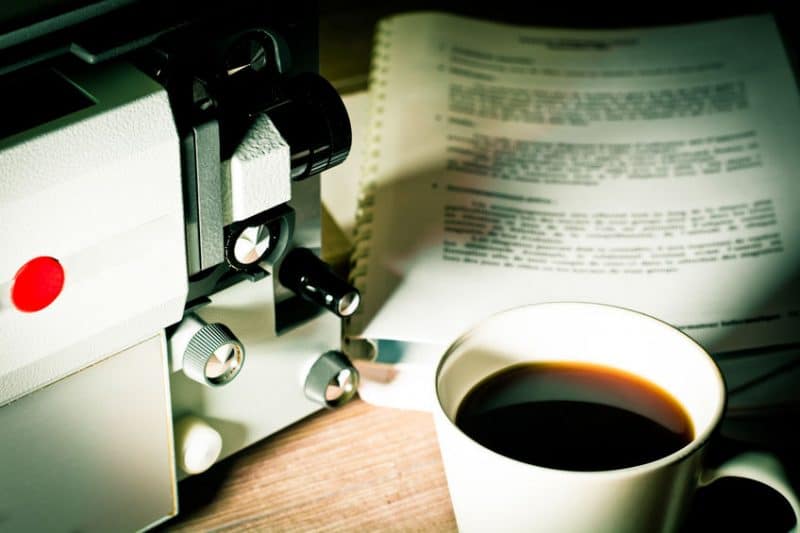 Last updated March 3, 2023
Dreaming of living in Paris to work on a movie script, being a writer-in-residence at the Boston Public Library, or retreating to Sicily for a 5-day intensive writing workshop? These fellowships can make that a reality! The programs listed here offer a range of fellowships for emerging scriptwriters to hone their craft through mentorships, networking, and collaborations with other artists. If one of these programs sparks your interest, be sure to bookmark it to your ProFellow account!
The Visiting Fellowship offers writers and researchers an opportunity to pursue a creative project in Paris for a month or longer while participating actively in the life of the American Library. Fellowship applicants should be working on a book project, fiction or non-fiction, or a feature-length documentary film. The fellowship includes a stipend of $5,000 to cover travel, accommodation, and other expenses. The Library offers networking opportunities and the fellowship is open to English speakers of any nationality.
The Associates of the Boston Public Library sponsors a Children's Writer-in-Residence program annually. The program is intended to provide an emerging children's writer with the financial support and office space needed to complete one literary work for children or young adults. The Children's Writer-in-Residence receives a $23,000 stipend and office space at the BPL's Central Library in Copley Square. He or she must work a minimum of 19 hours per week at the BPL during the nine-month residency (September – May). Projects eligible for this program are fiction, non-fiction, a script, or poetry, intended for children or young adults.
The Dorothy and Lewis B. Cullman Center for Scholars and Writers is an international fellowship program open to people whose work will benefit directly from access to the collections at the Stephen A. Schwarzman Building—including academics, independent scholars, and creative writers (novelists, playwrights, poets). The Center appoints 15 Fellows a year for a nine-month term at the Library, from September through May. In addition to working on their own projects, the Fellows engage in an ongoing exchange of ideas within the Center and in public forums throughout the Library.
The GBH Kids Scriptwriting Fellowship is a program designed to mentor promising, early-career writers from underrepresented communities in writing scripts for a GBH Kids animated series that focuses on STEM learning. The goal of the fellowship is for not only diversify the writers of the show but also the children's media industry as a whole. The fellowship will take place virtually over 10 sessions and will cover all aspects of writing for GBH Kids, providing support on how to write stories that engage children in STEM learning, and ways to further writers' own career development.
The MacDowell Colony is the nation's leading artist colony located in Peterborough, New Hampshire (USA). Each year about 300 Fellowships, or residencies, are awarded to artists in seven disciplines: architecture, film/video arts, interdisciplinary arts, literature, music composition, theatre, and visual arts. A Fellowship consists of exclusive use of a private studio, accommodations, and three prepared meals a day for two weeks to two months. MacDowell encourages applications from emerging and established artists representing the widest possible range of perspectives and demographics. Enrolled students are ineligible.
Each year, 30 filmmakers from diverse backgrounds work in Los Angeles for nine months to hone skills, form creative partnerships, create short films and gain industry access needed to succeed as working artists through the Project Involve Fellowship. Fellows develop and produce six original short films, from pitch through premiere. Film Independent provides script consultation, mentorship, equipment, and casting and post-production services. In addition to a cash production grant, filmmakers are provided with resources for raising additional funds. Writers, directors, producers, cinematographers, editors, animators, executives, programmers, and critics from underrepresented communities are invited to apply.
Sesame Street Writers' Room is a brand new fellowship opportunity from the creators of Sesame Street seeking fresh new writing talent from underrepresented racial backgrounds. In the intensive six-week program to be held at Sesame Workshop's New York City office, participants will meet weekly with industry writers, producers, agents, and executives, and are expected to complete at least one script.  The two participants whose scripts show the most promise will be offered creative development deals and mentored by Sesame Workshop executives. "Sesame Street Writers' Room" is open to writers 21 and older.
The SFFILM/Rainin Filmmaking Grants program provides meaningful support to projects that benefit and uplift the Bay Area filmmaking community in a professional and economic capacity. The grant is open to filmmakers internationally whose films explore social justice and can commit to spending time developing the work in San Francisco, with priority given to Bay Area-based filmmakers. There are grants in screenwriting, development, and post-production ranging from $25-50K.
The Steinbeck Fellowship Program is a one-year fellowship for emerging writers of any age and background to pursue a significant writing project while in residence at SJSU. The fellowship provides a stipend of $10,000, the opportunity to interact with other writers, faculty, and graduate students, and share work in progress by giving a public reading once each semester during the fellowship. Residency in the San José, CA area is required. The fellowship is for creative writers, including fiction, drama, creative nonfiction, and biography. Applications in poetry will not be accepted.
Interested in the Steinbeck Fellows Program? Read our interview with Steinbeck Fellow Jill Logan. In it she shares her fellowship experience and application tips.
The Winston Churchill McNeish Writer's Fellowship is offered every two years to New Zealand writers. The fellowships are awarded to young and/or emerging writers to travel overseas to experience immersion in other cultures. Projects may or may not have a research component to them. Ideal applicants are emerging writers or journalists aged between 25 and 40 years old who have a track record of publications and propose to travel to non-English speaking, developing countries. New Zealanders, either citizens or people normally resident in New Zealand, may apply. You can find information here.
PEN America's Writing for Justice Fellowship will commission six writers—emerging or established—to create written works of lasting merit that illuminate critical issues related to mass incarceration and catalyze public debate. Proposed projects may include—but are not limited to—fictional stories; works of literary or long-form journalism; theatrical, television, or film scripts; memoirs; poetry collections; or multimedia projects. Fellows will receive mentoring, and an honorarium of $10,000 and may request up to $5,000 in additional funding for travel and research. Writers 21 and up are invited to apply.
Interested in finding many more fellowships for emerging scriptwriters? Sign up for the ProFellow database, which includes more than 2,400 funded opportunities for professional development and graduate school.
© Victoria Johnson 2018, all rights reserved