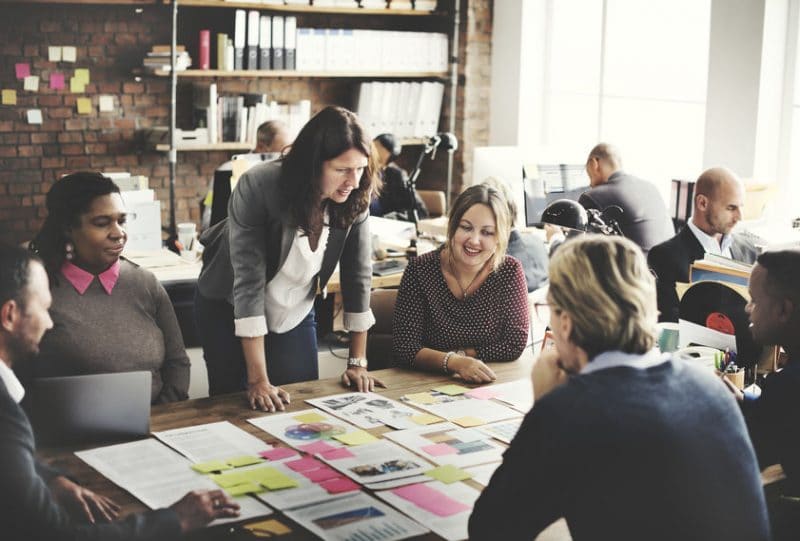 Are you looking for a way to grow as a leader while also making a demonstrable difference for the good? These fellowships are designed to help nonprofit founders, leaders, and executives expand their impact through leadership training, mentoring, and hands-on experiences. They represent opportunities in Italy, China, the United States, and many countries in the African Continent. If one of these sounds exciting to you, make sure to bookmark it to your ProFellow account!
ARC Innovators provides experienced professionals with opportunities to apply and expand their skills in a nonprofit setting through pro bono projects with our partner organizations in New York City, New Jersey, and Washington, DC. Innovators are professionals who have significant experience and are ready to contribute to organizations that need their particular skill set for an advanced, short-term project. By bringing their expertise and a fresh perspective to bear on persistent challenges faced by our nonprofit partners, Innovators create lasting change while gaining valuable experience in a nonprofit setting. Innovators commit to working with organizational leadership on well-defined projects for a period of 2-6 months, usually for a few hours each week. Many projects can be done remotely.
Bellagio Residency Program: Practitioners
The Rockefeller Foundation Bellagio Center's mission is to promote innovation and identify impact-oriented solutions to critical global problems. The Center offers residencies in Italy to policymakers, nonprofit leaders, journalists, and public advocates in fields and institutions relevant to the Rockefeller Foundation's work and its current issue areas of Advance Health, Revalue Ecosystems, Secure Livelihoods, and Transform Cities. We seek practitioner applicants with demonstrated leadership qualities. Room and board are provided to all residents and their spouses/partners. Residencies last between 2-4 weeks.
The City Scholars Fellowship inspires, challenges, equips and encourages a growing, diverse and dynamic community of nonprofit CEOs to leading mission-focused, impact-driven, well-balanced, highly efficient and sustainable organizations. The fellowship focuses predominantly on helping low-income youth in the five-county Greater Los Angeles region stay in school, out of trouble and on track to a brighter future. Fellows nominated to the fellowship will receive tuition-free training and other resources to help them run their nonprofit organizations.
The Community Solutions Program is a professional development program for the best and brightest global community leaders working in transparency and accountability, tolerance and conflict resolution, environmental issues, and women and gender issues. Leaders participate in a four month US fellowship with a local nonprofit organization or government agency, structured virtual learning and networking via the Online Community Leadership Institute, and the design and implementation of follow-on projects in their home countries. Fellows receive J-1 visa support, travel, and a living stipend. Candidates must be 25-38 years old and citizens or permanent residents of eligible countries. US citizens and residents are not eligible.
Cordes Fellowships provide exceptional social entrepreneurs and nonprofit leaders engaged in poverty alleviation and economic justice enterprises the opportunity to participate as Delegates in the Opportunity Collaboration, a four-day problem-solving, strategic retreat. Cordes Fellows attend the full Opportunity Collaboration and take part in all Delegate sessions. The all-inclusive Cordes Fellowship includes all on-site costs for housing and meals (5 nights lodging, 3 meals per day), gratuities, airport shuttle, etc. All Fellows are responsible for their own roundtrip airfare. Financial need is a primary consideration.
The Emerging Institutions Fellowship Program (EIFP) provides hands-on service opportunities for global young business and development leaders at Africa's leading profit and nonprofit firms. The program is designed to match financial capital invested in emerging African businesses with the human capital needed to take these institutions to scale. Fellows must hold an undergraduate degree and have 2-10 years of professional experience in business or social enterprise. Training and development opportunities are provided to the fellow and the positions are paid with travel and housing included.
The GLG Social Impact Fellowship leverages GLG's platform to help social entrepreneurs solve key strategic and operational questions, at no cost. GLG Fellows lead organizations at critical inflection points that are ready to pursue significant growth. During the two-year Fellowship, Fellows use tailored interactions with GLG experts, and with one another, to navigate challenges along the pathway to scale. Applying fellow must be Founder, Executive Director, and / or CEO with a strong track record and clear organizational vision of nonprofit, mission-driven for-profit, or a hybrid structure in operation~3-7 years and minimum 5 full time staff.
Miller Center provides capacity-strengthening services to leaders of business for good. For social entrepreneurs addressing women's economic empowerment and climate resilience who want to scale their impact, Miller Center offers pro bono programming with executive mentorship and a structured curriculum to help develop robust business plans for investment and growth. 100% of program participants leave with a more robust, integrated, and credible plan for scaling. Applicants are the senior leaders (e.g., CEO, Executive Director, Managing Director) who have the availability to participate in the program's 6-month duration, requiring an average of 4-6 hours/week.
The Global Leaders Fellowship is a rigorous, six-month virtual leadership coaching program for newly-appointed or emerging nonprofit executives globally. The program blends monthly one-on-one coaching for each fellow with monthly group coaching for the entire class. There is no fee to participate, nor travel or residency requirements. The program seeks new and emerging nonprofit and NGO executives, between 25 and 35 years of age, who have already established a solid record of accomplishment within their communities, careers and organizations.
The Stanton Fellowship invites leaders at public benefits in Los Angeles county to test a hunch, and to leverage their knowledge and contacts. Fellows will receive up to 2 years of support and $100,000 to solve the most complex challenges in LA — dealing with air pollution, housing the homeless, increasing school graduation rates, or promoting job growth in the creative industries. Each fellow designs his or her own inquiry and plan proposals should build on the fellow's expertise. Applicants must be working full-time in a senior leadership position at a public benefit organization in Los Angeles county – nonprofit, government or social enterprise (faculty and staff at educational institutions are not eligible).
Zhi-Xing China Eisenhower Fellowship
The Zhi-Xing (or "learning and travel") Fellowship, is a fully-funded four-week professional and leadership development program that brings 10 mid-career U.S. leaders to China each fall. The fellowship features intensive cultural immersion, group sessions with Chinese and U.S. experts and two weeks of individually-tailored travel and meetings in four to six Chinese cities around the country. Eisenhower Fellowships seeks a mix of applicants from all professional sectors – public, private and nonprofit – and representing diverse disciplines in the preferred age range of 32 to 45 years old.
© Victoria Johnson 2019, all rights reserved