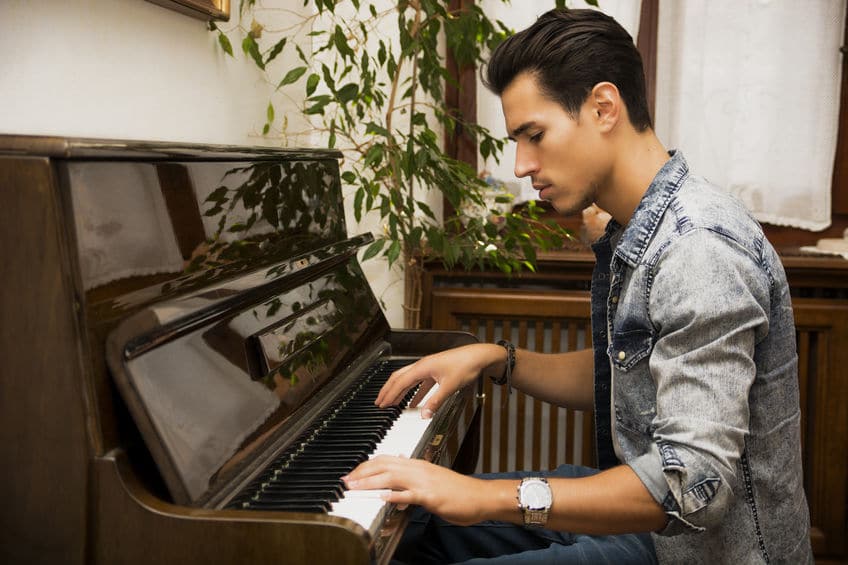 If you are a creative artist hoping to dedicate some time to your craft, these fellowships are for you! They take place all over world, including many locations in the United States, Italy, and France. There are opportunities for every nationality and in many different creative arts disciplines. If one of them catches your eye, make sure to bookmark it to your ProFellow account!
Artistic Research Residency Programme
IRCAM's Artistic Research Residency Programme offers artists of all disciplines the opportunity to collaborate with one or more IRCAM research teams as part of a residency that can be extended in a partner institution. The residency offers many benefits including the potential to collaborate with other artists/researchers, time for reflection and the creation of a new performance or piece, utilizing the institute's technology and the opportunity for interaction with many international experts. Each laureate will be granted a residence at Ircam for periods of 2 weeks to 6 months. A stipend of 1,200 Euros per month is awarded to cover expenses.
The BalletX Choreographic Fellowship selects one promising choreographer to create a world premiere work on the BalletX company. Fellows receive $5,000 choreographic fee to create a 20-25 minute ensemble ballet on the company's 10 dancers; round-trip transportation to Philadelphia; budget of $7,000 for costumes, scenic design, and music (original composition or rights); and a minimum of 6 performances of the work at a Philadelphia theater. To be eligible, applicants must have completed their first commission on a professional dance company within the past 5 years and be able to work in the U.S. for the duration of the residency.
The Bellagio Arts & Literary Arts residency in Italy is for composers, fiction and non-fiction writers, playwrights, poets, video/filmmakers, and visual artists who share in the Foundation's mission of promoting the well-being of humankind and whose work is inspired by or relates to global or social issues. The residency is for artists seeking time for disciplined work, reflection, and collegial engagement. The Center typically offers stays of 2-4 weeks long, in a community of 15 fellows that typically includes 3-5 arts resident fellows. Artists of significant achievement from any country are welcome to apply.
The Associates of the Boston Public Library sponsors a Children's Writer-in-Residence program annually. The program is intended to provide an emerging children's writer with the financial support and office space needed to complete one literary work for children or young adults. The Children's Writer-in-Residence receives a $20,000 stipend and office space at the BPL's Central Library in Copley Square. He or she must work a minimum of 19 hours per week at the BPL during the nine-month residency (September – May). Projects eligible for this program are fiction, non-fiction, a script, or poetry, intended for children or young adults.
The Writers in Residence Program is Hedgebrook's core program, supporting the fully-funded residencies of approximately 40 writers at the retreat each year. Hedgebrook is on Whidbey Island, about thirty-five miles northwest of Seattle. Situated on 48-acres of forest and meadow facing Puget Sound, with a view of Mount Rainier, the retreat hosts writers from all over the world for residencies of two to six weeks, at no cost to the writer. Six writers are in residence at a time, each housed in a handcrafted cottage.
The MacDowell Colony is the nation's leading artist colony located in Peterborough, New Hampshire. Each year about 300 Fellowships, or residencies, are awarded to artists in seven disciplines: architecture, film/video arts, interdisciplinary arts, literature, music composition, theatre, and visual arts. A Fellowship consists of exclusive use of a private studio, accommodations, and three prepared meals a day for two weeks to two months. MacDowell encourages applications from emerging and established artists representing the widest possible range of perspectives and demographics. Enrolled students are ineligible.
The American Composers Forum will select up to two composers to design and produce their own residencies in Minnesota. Applicants from the full range of musical styles and a diverse pool of artists whose work demonstrates strong artistic merit are encouraged to apply. Visiting composers should expect to spend approximately 40 days in Minnesota, working on projects with a Minnesota community—or communities—of their choosing. The award is for $10,000 and projects are expected to be completed within 18 months of receiving the award.
The Raiziss/de Palchi Translation Awards recognize outstanding translations into English of modern Italian poetry through a $10,000 book prize and a $25,000 fellowship, given in alternating years. Candidates must be American translators currently engaged in the translation of twentieth-century Italian poetry. The fellowship provides a stipend of $25,000 and a 5-week residency at the American Academy in Rome. Applicants must be U.S. citizens.
Sketch Model: Olin College Creative Residency
Olin College of Engineering hosts a creative residency program, an initiative that's part of Sketch Model, supported by the Andrew W. Mellon Foundation, to bring artists and other creative practitioners to Olin's campus to awaken the political and cultural contexts for technology. The residency is a one-year opportunity for early, mid-, and late-career practitioners and/or scholars in the arts or humanities to carry out independent projects, collaborative engagement with students and faculty, and campus-wide events. Practitioners can come from the fine arts, design and architecture, craft, music, theatrical or dance performance, film, writing, new media, and the many hybrid forms of socially engaged and durational practices in contemporary global culture. This fellowship is on hold until further notice, check website for updates. 
The Steinbeck Fellowship Program is a one-year fellowship for emerging writers of any age and background to pursue a significant writing project while in residence at SJSU. The fellowship provides a stipend of $10,000, the opportunity to interact with other writers, faculty and graduate students, and share work in progress by giving a public reading once each semester during the fellowship. Residency in the San José, CA area is required. The fellowship is for creative writers, including fiction, drama, creative nonfiction, and biography. Applications in poetry will not be accepted.
The Terra Summer Residency in Giverny, France provides eight-week fellowships for emerging artists and predoctoral scholars to pursue individual work and research within a framework of interdisciplinary exchange and dialogue, and senior advisor positions for established artists and scholars to serve as mentors and seminar leaders. For visual artists with a master's degree (or its equivalent); doctoral candidates researching a subject on American art and visual culture pre-1980 or its role in a context of international artistic exchange. All fellows are provided with 8 weeks of lodging in Giverny, a stipend of $5,000 and travel costs.
© ProFellow 2021, all rights reserved