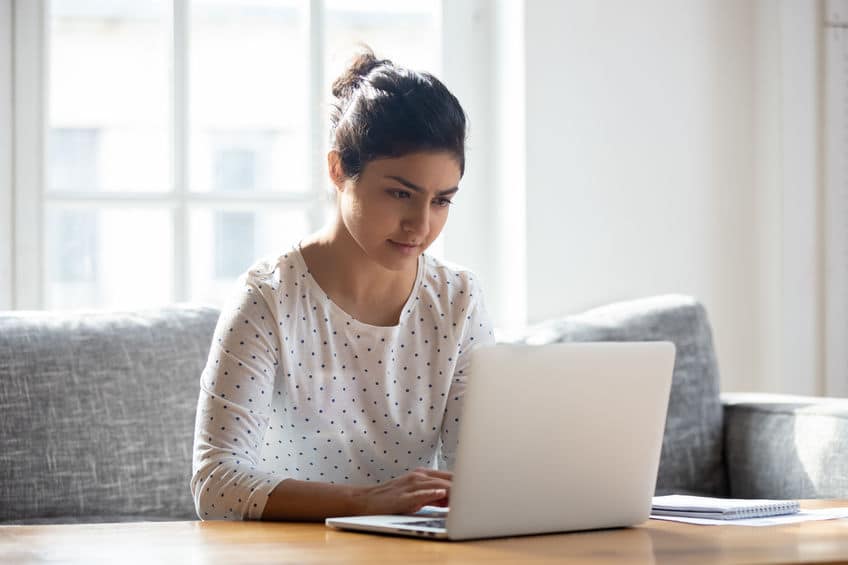 If you want to become a professional writer, these fellowships for emerging writers will put you on the right path! There are opportunities for poets, novelists, playwrights, creative nonfiction writers, and biographists. If one of these sounds like a great fit for you, be sure to bookmark it to your ProFellow account!
The Bard Fiction Prize was created to inspire and assist fledgling fiction writers, age 39 and younger, to strive for their artistic goals and offer a vibrant, creative atmosphere in an academic setting. Each year one fellowship is awarded to a promising, emerging American writer. In addition to a $30,000 stipend, the winning Fellow receives an appointment as writer in residence at Bard College for one semester, without the expectation that he or she teaches traditional courses. Fellows must give at least one public lecture during their fellowship. Candidates must be US citizens with a published book or novel.
The Dorothy and Lewis B. Cullman Center for Scholars and Writers is an international fellowship program open to people whose work will benefit directly from access to the collections at the Stephen A. Schwarzman Building—including academics, independent scholars, and creative writers (novelists, playwrights, poets). The Center appoints 15 Fellows a year for a nine-month term at the Library, from September through May. In addition to working on their own projects, the Fellows engage in an ongoing exchange of ideas within the Center and in public forums throughout the Library.
The Emerging Writer Fellowships are designed to provide 12 months of uninterrupted time and studio space to write and mentorship with feedback from a nationally established author in their respective genre. Fellows may attend one community creative writing workshop per semester and may attend one Miami Writers Institute workshop in the genre of their manuscript-in-progress. Applicants must not have published in any genre a book-length work, have a book under contract, or be negotiating a contract either in the United States or abroad by the time the fellowship begins. Each fellow receives a stipend of $41,000
The Hodder Fellowship will be given to writers and non-literary artists of exceptional promise to pursue independent projects at Princeton University during the academic year. Potential Hodder Fellows are writers, composers, choreographers, visual artists, performance artists, or other kinds of artists or humanists who have "much more than ordinary intellectual and literary gifts"; they are selected more "for promise than for performance." Given the strength of the applicant pool, most successful Fellows have published a first book or have similar achievements in their own field. Provides a stipend of $75K. Open to all citizenships.
The MacDowell Colony is the nation's leading artist colony located in Peterborough, New Hampshire. Each year about 300 Fellowships, or residencies, are awarded to artists in seven disciplines: architecture, film/video arts, interdisciplinary arts, literature, music composition, theatre, and visual arts. A Fellowship consists of exclusive use of a private studio, accommodations, and three prepared meals a day for two weeks to two months. MacDowell encourages applications from emerging and established artists representing the widest possible range of perspectives and demographics. Enrolled students are ineligible.
The Marcus Harris Foundation is pleased to announce the launching of the Marcus Harris Poetry Fellowship. Established by internationally renowned poet and philanthropist Marcus Harris, the fellowship is designed to encourage young poets to pursue further writing and publishing efforts. One (1) $500 fellowship will be awarded based on the quality of the applicant's writing sample. Applicants must be between age 18 and 30 and include 10 typed self-standing poems highlighting at least 3 different topics (e.g. politics, love, current events, etc.). Previously published poems may be submitted.
Sketch Model: Olin College Creative Residency
Olin College of Engineering hosts a creative residency program, an initiative that's part of Sketch Model, supported by the Andrew W. Mellon Foundation, to bring artists and other creative practitioners to Olin's campus to awaken the political and cultural contexts for technology. The residency is a one-year opportunity for early, mid-, and late-career practitioners and/or scholars in the arts or humanities to carry out independent projects, collaborative engagement with students and faculty, and campus-wide events. Practitioners can come from the fine arts, design and architecture, craft, music, theatrical or dance performance, film, writing, new media, and the many hybrid forms of socially engaged and durational practices in contemporary global culture. This fellowship is on hold until further notice, check website for updates. 
The Steinbeck Fellowship Program is a one-year fellowship for emerging writers of any age and background to pursue a significant writing project while in residence at SJSU. The fellowship provides a stipend of $10,000, the opportunity to interact with other writers, faculty and graduate students, and share work in progress by giving a public reading once each semester during the fellowship. Residency in the San José, CA area is required. The fellowship is for creative writers, including fiction, drama, creative nonfiction, and biography. Applications in poetry will not be accepted.
The Wallace Stegner Fellowship at Stanford University provides 10 two-year professional fellowships annually: 5 fellowships in fiction writing and 5 fellowships in poetry writing. Fellows meet weekly in a 3 hour class with teachers, but do not need to meet any curricular demands except for attending workshops. The Fellowship does not offer a degree. Candidates must demonstrate the quality of their creative work, their willingness to develop their skills, and their capacity to expand their expertise. Fellowships receive a stipend of $26,000 annually and Stanford University pays educational costs and medical health insurance.
WGBH Molly of Denali Scriptwriting Fellowship
The Molly of Denali Scriptwriting Fellowship is a WGBH program to engage and collaborate with writers from Alaska Native communities in the production of the children's series Molly of Denali. The fellowship aims to make a meaningful impact on the way Native peoples are represented on-screen. The Fellowship will be five days and cover all aspects of writing for Molly of Denali as well as for children's media in general. This will be a hands-on, workshop-style program: Fellows are expected to leave the Fellowship with a completed outline for one Molly of Denali script. Transportation and accommodation costs will be covered.
The America's Future Foundation Writing Fellows Program is for aspiring political writers and features small-group writing workshops so that fellows can dive in deep with instructors and get personalized feedback over six evening sessions, whether in person or virtual. The Washington, DC-based fellowship is tailored for aspiring writers interested in covering issues and publishing in outlets surrounding our nation's capital. The state-based fellowship is held virtually and is designed for writers outside the DC-area. Both fellowship formats include the opportunity to connect with well-known writers in their sessions.
PEN America's Writing for Justice Fellowship will commission six writers—emerging or established—to create written works of lasting merit that illuminate critical issues related to mass incarceration and catalyze public debate. Proposed projects may include—but are not limited to—fictional stories; works of literary or long-form journalism; theatrical, television or film scripts; memoirs; poetry collections; or multimedia projects. Fellows will receive mentoring, an honorarium of $10,000 and may request up to $5,000 in additional funding for travel and research. Writers 21 and up are invited to apply.
© ProFellow, LLC 2021, all rights reserved.