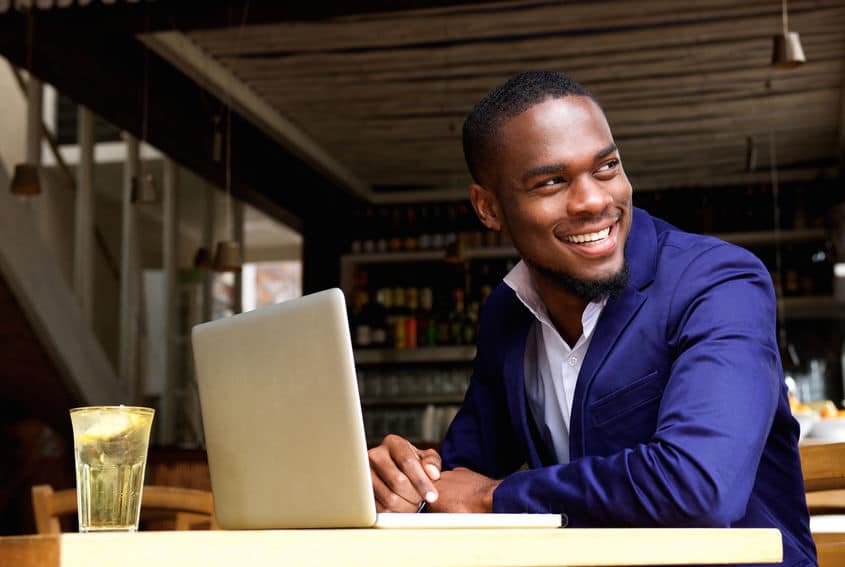 If you're an emerging African leader, these fellowships can help you expand your impact through professional development and hands-on experience. There are opportunities for training, mentoring, networking, media outreach, and substantial seed funding. They take place in many African countries, the United States, and the United Kingdom. If one of these programs sounds exciting to you, make sure to bookmark it to your ProFellow account!
The Accountability Incubator Lab's flagship initiative to provide passionate and innovative young leaders from Nepal, Pakistan, Liberia, Mali and Nigeria with catalytic support to develop and implement low-cost, high-impact solutions for accountability in their communities. The two-year intensive program provides accountapreneurs with: training and knowledge building; hands-on mentoring and management support; network and community building; media outreach; and up to $10,000 in seed funding contingent upon performance. Participants are expected to work a minimum of 20 hours per week in order to effectively develop their project.
The Akili Dada Fellows program awards year-long fellowships to young women leaders who have a year-long social change project of their own design.  The entrepreneurial program serves as an incubator providing financial, intellectual, mentoring, and networking resources to young women as they grow their projects to scale and sustainability. The goal of the program is to build the capacity of some of the continent's most innovative young women change makers to drive solutions to some of the biggest challenges facing African society. The fellowship includes access to the Akilia Data network of funding partners and more.    
The Tutu Leadership Fellowship Programme welcomes an elite group of Africa's highest potential young leaders, representing a wide range of sectors. Offered on a part-time basis over six months, the Programme includes two 9-day Group Learning Modules with an impressive array of distinguished leaders and faculty. These are intensive interactive workshops; one at the historic Mont Fleur conference facility (South Africa), and the other split between Oxford University and London (UK). Candidates must be nominated.
The Emerging Institutions Fellowship Program (EIFP) provides hands-on service opportunities for global young business and development leaders at Africa's leading profit and nonprofit firms. The program is designed to match financial capital invested in emerging African businesses with the human capital needed to take these institutions to scale. Fellows must hold an undergraduate degree and have 2-10 years of professional experience in business or social enterprise. Training and development opportunities are provided to the fellow and the positions are paid with travel and housing included.
EPL Ghana is a two-year fellowship that equips high-achieving university graduates of Ghanaian nationality with transferable leadership skills to effect change in the public sector and beyond. EPL Ghana provides an opportunity for graduates and young professionals to join the public service in a prestigious role that includes monthly professional training, robust supervision and mentoring, opportunity to travel, and ongoing career support and development. To be eligible, applicants must be a citizen of Ghana, have strong written and verbal English skills, and be in their final year of study or recently graduated.
The Gabr Fellowship is for emerging leaders in the areas of art, science, media, law and both social and business entrepreneurship. Gabr Fellows travel to Egypt and the U.S. to develop a better and in depth understanding of each other's societies, customs, traditions, religions, politics, law, art, science and business environments. The group meets with renowned public figures to explore challenges faced by their societies and the global community today. Applicants should have big ideas and a strong interest in transnational dialogue. All applicants must be 24 to 35 years of age and must be citizens of Egypt, Great Britain, Jordan, Lebanon, France and the United States.
Global Health Corps is mobilizing a global community of emerging leaders to build the movement for health equity. We place talented individuals from a wide variety of backgrounds in paid, high impact roles in NGOs and government agencies in sub-Saharan Africa and the US for one year. During the fellowship year, fellows collaborate, innovate, and create sustainable and impactful change. Applicants can apply for up to 3 positions that match their interests and skills, from project management to monitoring and evaluation, engineering, communications and more. We are looking for people from a broad range of sectors and disciplines.
Established in 2010, the Ibrahim Leadership Fellowships form a selective programme designed to identify and support potential African leaders of the future. The Fellowships offer the opportunity to work in the executive offices of either the African Development Bank (Abidjan), the UN Economic Commission for Africa (Addis Ababa) or the International Trade Centre (Geneva) with an annual stipend of $100,000. The Fellowships are open to young professionals, mid-career and new executives up to the age of 40 or 45 for women with children. The Fellows will be nationals of an African country with 7-10 years work experience and a Master's degree.
The Mandela Washington Fellowship for Young African Leaders, begun in 2014, is the flagship program of President Obama's Young African Leaders Initiative (YALI) that empowers young people through academic coursework, leadership training, and networking at a U.S. higher education institution. Fellows receive support for professional development after they return home. The Fellows, who are between the ages of 25 and 35, have established records of accomplishment in promoting innovation and positive change in their organizations, institutions, communities, and countries.
The MENAR Fellowship Program offers one-year post-graduation fellowships for top graduates of American colleges at leading organizations in the Middle East and North Africa. The program offers these graduates an opportunity to engage with the people and institutions of the Middle East through high-impact, professional fellowships; provides service organizations with passionate young professionals who can forge a bridge between the U.S. and the region and aid in the region's development; and fosters a new generation of U.S. leaders in service, politics, and policy who have experience with the challenges the region faces and the potential it holds.
The Teach for Uganda fellowship is a leadership development program that equips fellows with hands-on leadership and pedagogical skills, helping them to become effective teachers and lifelong leaders who are deeply rooted in their communities. Fellows transform their classrooms by setting high expectations for their students coupled with a culture of high academic achievement to increase learning outcomes and thus helping students fulfill their potential. Recent graduates and professionals from Uganda (or Ugandans living abroad) are invited to apply. The fellowship is for 2 years and will involve teaching in rural government schools.
Launched by U.S. President Barack Obama, the YALI Regional Leadership Centers in Africa provide high-quality training, mentoring, and networking support to exceptional young African leaders between age 18 and 35. Four Regional Leadership Centers in Ghana, Kenya, Senegal, and South Africa. Selected coorts of participants engage in innovative leadership training across three tracks of study: (1) Business and Entrepreneurship, (2) Civic Leadership, and (3) Public Management. The program covers the cost of travel, housing and meals and the customized academic and leadership course. Deadlines vary by Center, check website.
© Victoria Johnson 2020, all rights reserved