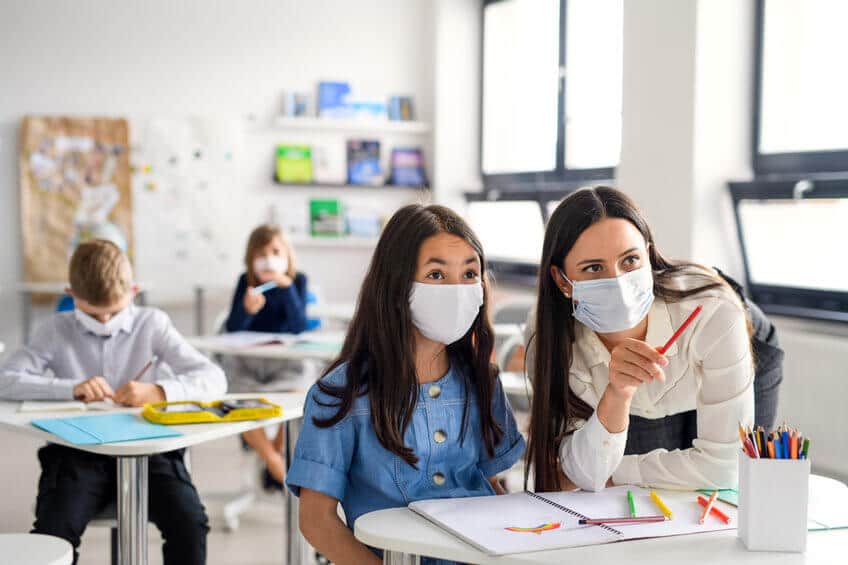 Updated March 2022
These education policy fellowships offer hands-on experience in areas such as teaching, research, journalism, and international education. If working as a data strategist at Harvard, teaching in a low-income community as a full-time faculty member, or reporting on the next big education policy news story appeals to you, these fellowships are right up your alley!
Find the right fit? Bookmark fellowships that interest you to your ProFellow account!
The Mind Trust seeks talented leaders to launch high-quality, autonomous schools within the largest district in Indianapolis. Innovation School Fellows have the unprecedented opportunity to launch schools that have the freedoms, flexibilities, and autonomies of charter schools and the financial support and services of a district school, including a school building at little to no cost. Each fellow receives one or two years salary at up to $100,000 a year, healthcare, and benefits as they develop their school model. The Mind Trust seeks highly effective leaders, teachers, and charter operators with a proven track record of success and an entrepreneurial mindset.
The Walton-UNCF K-12 Education Fellowship is a leadership and talent development initiative aimed at building a robust pipeline of high-achieving African Americans engaged in education reform in America. The program selects undergraduate juniors from select historically black colleges and universities (HBCUs) to participate in a leadership development and paid intern placement program that partners with innovative K-12 educational reform enterprises. All majors welcome.
Teach For America (TFA) is a national teacher recruitment program that aims to eliminate educational inequity by enlisting recent college graduates and professionals to teach for two or more years in low-income communities throughout the United States. Corps members attend an intensive 5-week summer institute to prepare for their commitment and then are placed in schools in urban and rural areas. Uncertified corps members receive alternative certification through coursework taken while completing the program. TFA teachers are full-fledged faculty members at their schools, receiving the normal school district salary and benefits.
The Teacher Fellows Network Program provides states and districts with the tools, data, and infrastructure to foster teacher communities, formulate innovative ideas and directly solve education challenges. The program trains and supports public educators to understand the stakeholders in education systems and to vet solutions to the pressing challenges in policy design and implementation. Currently, fellowships are offered in Arizona, Hawai'i, Kentucky, North Carolina, Tennessee and Utah. The part-time program provides a stipend and offers teachers the opportunity to expand their professional learning networks.
The Teaching Policy Fellowship is a highly selective program for teachers interested in having a voice in decisions that affect their profession, providing fellows an opportunity to expand their influence without leaving the classroom. Fellows receive extensive training on topics such as policy, advocacy & storytelling. Fellowships are offered in California, Colorado, Illinois, Indiana, Massachusetts, New Mexico, Rhode Island, and Texas. Fellows engage directly with key education stakeholders & policymakers, shaping & advocating for policies that meet the needs of their students. Stipend provided.
The Education Week Gregory M. Chronister Journalism Fellowship supports a recipient who undertakes a significant enterprising or investigative journalism project that promises to inform and educate the field and the public about a timely and important issue for pre-K-12 education. The fellowship, which is intended to be completed while the recipient continues his or her regular employment, provides financial support of up to $10,000. All topics with broader implications to American education are eligible and projects will be published in Education Week when completed.
The Spencer Fellowship for Education Reporting is open to journalists, educators, and education policy researchers who want to develop an ambitious, long-form journalism project to advance the understanding of education. Each fellow will receive a $75,000 stipend plus research expenses to support their academic year studying with professors throughout the Columbia campuses and working on projects under the guidance of mentors at Columbia Journalism School. Applications are open to U.S. and international journalists but projects must be done in English.
Grants are available for professionals in international education administration from European universities to research at a U.S. institution within a field that would be mutually beneficial to both the institutions. Research projects should provide a comparative U.S.-EU perspective on global issues within international higher education and/or share best practices within the field. Proficiency in English is required. Stipends of 3k euro/month (in a dollar equivalent) are provided as well as a 2k travel grant and a J-1 visa sponsorship. Minimum of a Bachelor's degree with 3 years of experience in international education is required.
The Strategic Data Project Fellowship (SDP) is a paid two-year program at Harvard University that places and develops talented data strategists in partner agencies where they can have an immediate impact on policy decisions that affect student outcomes. Fellows receive a rich complement of professional development designed to boost skills and knowledge in three key areas: measurement and analysis, leadership and change management, and education policy. Requirements include an advanced degree (Master's level or higher), strong quantitative/analytic skills, 3+ years of work experience, and a demonstrated passion for education reform.
The Albert Einstein Distinguished Educator Fellowship Program provides a unique professional development opportunity for accomplished K-12 educators in the fields of science, technology, engineering, and mathematics (STEM) to serve in the national education arena. Fellows spend 11 months working in a Federal agency or in a U.S. Congressional office, bringing their extensive knowledge and experience in the classroom to education programs and/or education policy efforts. Einstein Fellows receive a monthly stipend of $6,000 plus a $1,000 housing allowance. Minimum 5 years full-time classroom teaching experience in STEM.
The Surge Fellowship is a one-year program for 20-25 emerging leaders of color in education. The Institute identifies and accelerates promising education talent of color to enhance their expertise and aptitude, empowering them to transform the education ecosystem. The fellowship focuses on executive skill development, individual leadership development, education policy, team building, and communication and navigation. Fellowships are available for Chicago and Bay Area residents who work in education or other youth-serving roles, and who have a minimum of 6 years of work experience.
The School Ambassador Fellowship is a paid position that supports the Department's mission by employing a cadre of outstanding educators to contribute their classroom and school expertise to the national education dialogue and in turn facilitate discussions with educators across the country. The program offers two separate year-long tracks: the Washington Fellowship, which is a full-time appointment where teachers, principals, and other school staff members are based in residence at the Department's Headquarters in Washington, DC. The Campus Fellowship enables educators to collaborate with the Department on a part-time basis while maintaining their regular school responsibilities in their home communities.
The William T. Grant Foundation Grants support high-quality research that is relevant to policies and practices that affect the lives of young people ages 5 to 25 in the United States. Grants are to be used for programs, policies, and practices that reduce inequality in youth outcomes and benefit American youth. Research grants about reducing inequality typically range between $100K to $600K and cover 2-3 years of support. Research grants about improving the use of research initiative will range between $100K to $1M and cover 2-4 years of support. The Foundation supports a diverse group of researchers who are currently employed at a tax-exempt organization.
The Fellowship for Public Education Leadership is a tuition-free executive leadership program for senior-level public education leaders from across the country who are dedicated to strengthening public school systems and the communities they serve. Fellows drive transformative work happening in urban school districts, charter networks, and state and federal education agencies that advance equity and excellence for all students. The 10-month program seeks to bolster efforts to achieve performance improvements through participant-centered learning, peer coaching, and project work.
The Southern Education Foundation is calling for Emerging Leaders who are interested in improving education and addressing community needs through direct learning experiences. The summer fellowship is an intensive, eight-week, paid opportunity for individuals to be placed in a nonprofit organization or school district throughout the southern region of the United States. Eligible applicants must be between the ages of 20-32 and enrolled as at least a college junior or senior in a four-year college, preferably in social justice or education policy. A stipend of $4,500 for undergraduates or $5,000 for graduate students is given to each fellow.
Want to learn more about the opportunities these Fellowships create for young education leaders? Check out our

interview with Brandon House

, who's creating his own school through The Mind Trust's School Innovation Fellowship!
© Victoria Johnson 2018, all rights reserved