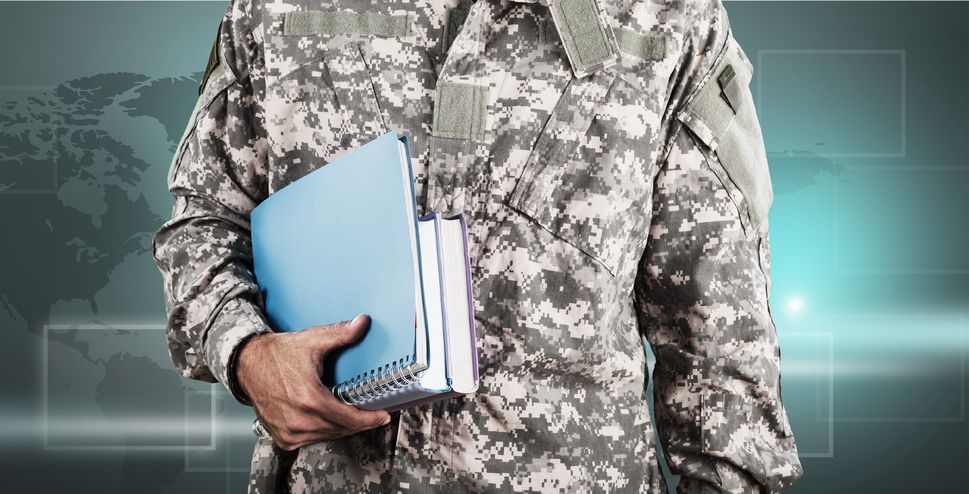 Designed for service members and veterans looking to further their education or explore unique opportunities, veteran fellowships highlight the skills and potential of the men and women of the U.S. military. Below are 12 fellowships for U.S. veterans and scholars of security policy and military history. If any of these opportunities spark your interest, be sure to bookmark the fellowship to your ProFellow account!
The Tillman Scholars Program unites and empowers remarkable military veterans and spouses as the next generation of private and public sector leaders committed to service beyond self. The premier fellowship supports Tillman Scholars with academic scholarships, a national network, and professional development opportunities, so they are empowered to make an impact in the fields of medicine, law, business, policy, technology, education and the arts. Active duty service members, veterans, and military spouses are eligible for the fellowship which covers academic expenses, including tuition and fees, books and living expenses.
Veterans in Global Leadership is a one-year fellowship program that seeks to identify and guide talented, diverse and high-achieving student veterans who want to continue their public service by becoming foreign policy leaders. The program includes a structured 3-day course at New York University, formal mentorship, and events throughout the U.S. from think tanks to top universities. The program also includes specialized support to the female members. The fellowship seeks a diverse group of fellows with a range of personal and professional backgrounds and service histories, including both former officers and enlisted personnel.
A Mission Continues Fellow is a post-9/11 veteran who has accepted the challenge to continue serving at home through our Fellowship Program. The Fellowship involves 20 hours of service per week for 26 weeks at a local nonprofit organization. Fellows are encouraged to choose a nonprofit organization to serve based on their own personal passions. Before beginning the fellowship, Fellows attend a three-day Fellowship Orientation, joining other post-9/11 veterans from their Fellowship Class for a weekend of training, service and camaraderie. Fellows receive professional network opportunities and a cost-of-living stipend. 4 deadlines.
Each year outstanding officers from the U.S. Army, Air Force, Coast Guard, Marine Corps and Navy are nominated for the CFR Military Fellowship. The program enables selected officers to broaden their understanding of international relations by spending a year at CFR's headquarters in New York. An education in international relations is provided through individual study, research and reflection and participation in CFR meetings and events. Interested officers should speak with their human resource officer to learn more about the application process.
The White House Fellows program is one of America's most prestigious programs for leadership and public service. White House Fellowships offer exceptional young men and women first-hand experience working at the highest levels of the federal government. Fellows typically spend a year working as a full-time, paid Fellow to senior White House Staff, Cabinet Secretaries and other top-ranking government officials. Fellows also participate in an education program consisting of roundtable discussions with renowned leaders from the private and public sectors and trips to study U.S. policy in action both domestically and internationally.
Fellowships for VFW members who are currently enrolled at a college or university with an active SVA chapter and pursuing a degree in political science, government, communications, history, law or a related field. Fellows will be flown to Washington, DC to participate in the VFW National Legislative Conference with the opportunity to advocate alongside VFW staff and represent their states. This is an opportunity to share issues facing today's student veterans alongside mentors from the VFW National Legislative Committee. The conference opens many doors for fellows and all expenses for attending the conference are covered by the fellowship.
The ServiceCorps Fellowship selects, trains, and empowers top college graduates to launch a career and make an immediate social impact by securely deferring their positions at leading corporations for one year of service. After a year of service and rigorous leadership development training, alumni return to awaiting jobs at Corporate Partners with a deeply ingrained commitment to social responsibility and a lifelong Ethic of Service. The most common sectors we work with are Civil Society, Economic Opportunity (Poverty), Education, Environment, Health, International, and Veterans. Fellows receive a living stipend and benefits. Applicants must be nominated by one of our Corporate Partners.
The Anna Sobol Levy Foundation provides fellowships to U.S. citizens who are college graduates to pursue a master's degree in English at the prestigious IDC Herzliya's Raphael Recanati International School, located near Tel Aviv. The Fellowship covers tuition at the IDC (up to $16,000). Levy Fellows must enroll in one of the IDC's security-related MA programs: (1) counter-terrorism and homeland security, or (2) diplomacy and conflict studies. Candidates must be U.S. citizens under age 30 at the time application and should have studied in the fields of military studies, economic geography, international relations, political science, history, or similar fields.
The Secretary's Honors Program (SHP) is a highly competitive, premier program for exceptional entry-level professionals looking for a career at DHS. Qualified candidates apply for a limited number of slots and are selected based on their academic performance, experience and other criteria. Individuals who possess graduate or undergraduate degrees may apply for the following fellowships within the SHP including Information Technology Fellows, Cyber Fellows (Bachelor's) and Cyber Fellows (Master's), Honors Attorneys, Policy Fellows, Management Fellows and Emergency Management Fellows.
The War Studies Program, run by the Institute for the Study of War, aims to educate undergraduate students about the theory, practice, organization, and control of war and military forces. Over the course of the seven-week summer program in Washington, DC, students will learn from and interact with distinguished senior leaders in the national security and military communities, including retired generals and leading intellectuals. Fellows receive a stipend in addition to housing and some meals. College juniors, seniors and very recent graduates are eligible.
The fellowship provides grants for scholars and policy thinkers on American foreign policy, international relations, international security, military policy, and diplomatic and military history. The purpose of the program is to strengthen the U.S. community of scholars and researchers conducting policy analysis in these fields. There will be at least three research grants of $60,000 each to enable the recipients to research and write a book. This program supports junior or adjunct faculty, research associates, post-docs who are engaged in policy-relevant research, and writing and think tank affiliates who are focused on U.S. strategic and foreign policy issues.
The Belfer Center at Harvard University offers both pre-doctoral and post-doctoral research fellowships for one year, with a possibility for renewal. Applications for fellowships are welcome from recent recipients of the PhD or equivalent degree, university faculty members, and employees of government, military, international, humanitarian, and private research institutions who have acquired appropriate professional experience. The Center seeks applications from political scientists, lawyers, economists, those in the natural sciences, and others of diverse disciplinary backgrounds. The Center offers 10-month stipends of $20K-$34K.