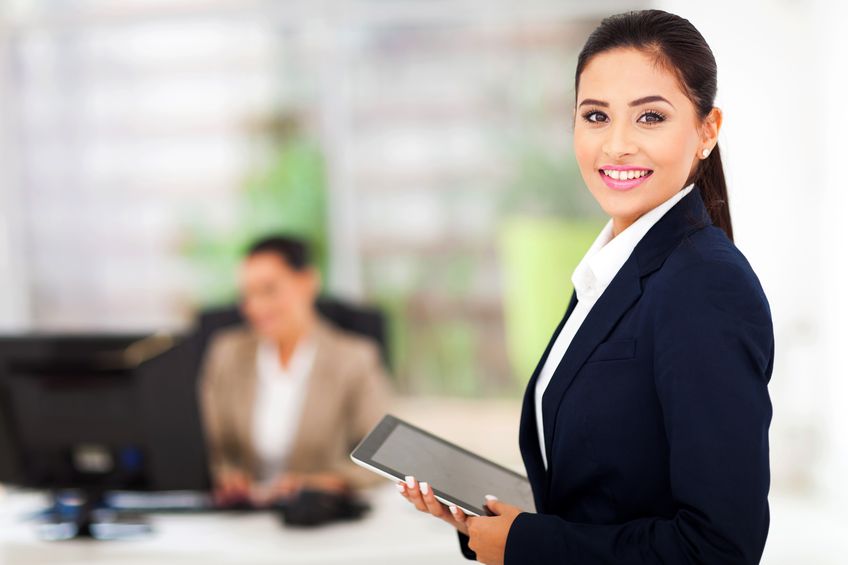 Last updated May 15, 2023
For those who like to dream outside of the box, finding the funds and mentorship opportunities to support innovative professional ventures can often be difficult. Fortunately, there are a variety of innovation fellowships around the globe available for inventors, entrepreneurs, and social changemakers. Funding opportunities are available for both U.S. citizens and non-citizens in various professional stages and from different academic backgrounds. Check out these 12 exciting innovation fellowships and be sure to bookmark these unique opportunities to your ProFellow account!
The American Bar Association (ABA) Center for Innovation encourages and accelerates innovations that improve the affordability, effectiveness, efficiency, and accessibility of legal services. Recent law school graduates (within the last 5 years) will spend one-year in-residence at the ABA headquarters in Chicago, IL. These fellows will receive a stipend of $45,000, along with benefits, during their time in the program.
The Africa Prize encourages ambitious and talented sub-Saharan African engineers from all disciplines to apply their skills to develop scalable solutions to local challenges, highlighting the importance of engineering as an enabler of improved quality of life and economic development. Crucial commercialization support is awarded to a shortlist of innovative applicants through a six-month period of training and mentoring. Following this period of mentorship, finalists are invited to present at an event held in Africa, and a winner is selected to receive £25,000, along with runners-up, who are each awarded £10,000.
The BHSI Fellowship was designed and created in 2011 by Leslie Bluhm and David Helfand as a way of advancing the next generation of social innovators, entrepreneurs and change agents. The BHSI Fellows are hosted in Chicago for Chicago Ideas Week, all expenses paid. Fellows gain exposure for their organization, establish a community of support, and receive a $10,000 financial contribution to their venture. All applicants must be 35 years of age or younger. Applicants may be from anywhere in the world and ventures may be for-profit or not-for-profit entities.
The Innovation Grants are designed to support work that can create better transatlantic understanding of issues at the heart of the U.S.-EU relationship, particularly at the intersection of policy and technology. The 2017-18 Innovation Grants will give preference to proposals focused on EU or U.S.-EU approaches to the issues of data privacy and protection. Successful proposals should address the technological and policy aspects of data privacy and protection. Grants of 2K-3K Euro/month, plus travel allowances are available for U.S. and EU students and scholars.
The Mind Trust seeks talented leaders to launch high quality, autonomous schools within the largest district in Indianapolis. Innovation School Fellows have the unprecedented opportunity to launch schools that have the freedoms, flexibilities, and autonomies of charter schools and the financial support and services of a district school, including a school building at little to no cost. Each fellow receives one or two years' salary at up to $100,000 a year, healthcare, and benefits as they develop their school model. The Mind Trust seeks highly effective leaders, teachers, and charter operators with a proven track record of success and an entrepreneurial mindset.
The International Innovation Corps (IIC) is a new, unique opportunity for graduates to play an active role in building and implementing innovative solutions to some of India's toughest social problems. Fellows will work at Indian public sector enterprises for paid, one-year assignments that tackle important social challenges. The Fellowship is open to recent and forthcoming University of Chicago graduates of the college and any graduate degree program as well as other US-based institutions. Each IIC fellow receives a stipend, health insurance, and RT airfare to India.
The Nieman-Berkman Fellowship in Journalism Innovation brings individuals to Harvard University to work on a specific course of research or a specific project relating to journalism innovation. Proposals from Nieman-Berkman Fellowship candidates may deal with any issue relating to journalism's digital transformation. The fellowship is open to both U.S. and international applicants. Candidates should either be working journalists or work for a news organization in a business, technology, or leadership capacity. Freelance journalists are welcome to apply. Most Nieman Fellows receive a stipend of $65,000 paid over a 9-month period.
The Presidential Innovation Fellows (PIF) program is a highly competitive 1-year fellowship that seeks to attract top innovators into government who are capable of tackling issues at the convergence of technology, policy, and process. Fellows are embedded within federal agencies to collaborate on challenges with innovators. Fellows are based in Washington D.C. for the duration of the Fellowship and are considered full-time employees of the federal government. Fellows receive a GS15 level salary, which typically ranges between $120-150,000. Applications are accepted throughout the year and hire on a rolling basis depending on the needs of agency partners.
The Rhode Island Innovation Fellowships is an annual program to stimulate solutions to the state's challenges. Made possible through the vision and generosity of philanthropists Letitia and John Carter, the program will award two applicants up to $300,000 over three years to develop, test and implement innovative ideas that have the potential to dramatically improve any area of life in Rhode Island. Although you do not have to live in Rhode Island to apply, you must commit to living in Rhode Island during the Fellowship.
Each year, the Biodesign Program has two U.S.-based fellowship teams of four graduate and/or postgraduate engineers, business professionals, bioscientists and physicians who collaborate to invent new technologies that address major clinical and surgical needs. All of the fellows complete a 10-month program, stipend supported. In addition to Stanford clinical and engineering faculty, the teams are mentored by over 100 "real world" experts in design, prototyping, regulatory, reimbursement, finance, and technology. Applicants with a background in engineering, medicine, biosciences or relevant business /technology are encouraged to apply.
TechCongress is building a 21st-century government with technology talent through the Congressional Innovation Fellowship. Fellows work with TechCongress to choose a placement with a Member of Congress or Congressional Committee and report directly to a senior staffer (like a Chief of Staff or Staff Director) in that office from January through December. Fellows also develop and produce a fellowship project on an issue of their choosing. Ideal candidates are tech-savvy college graduates with at least two years of work or postgraduate study. Fellows receive a $70,000/year stipend and reimbursements of up to $2,500 for relocation, $1,200 for necessary travel and/or equipment costs, and $350/month for health benefits.
© Victoria Johnson 2017, all rights reserved.