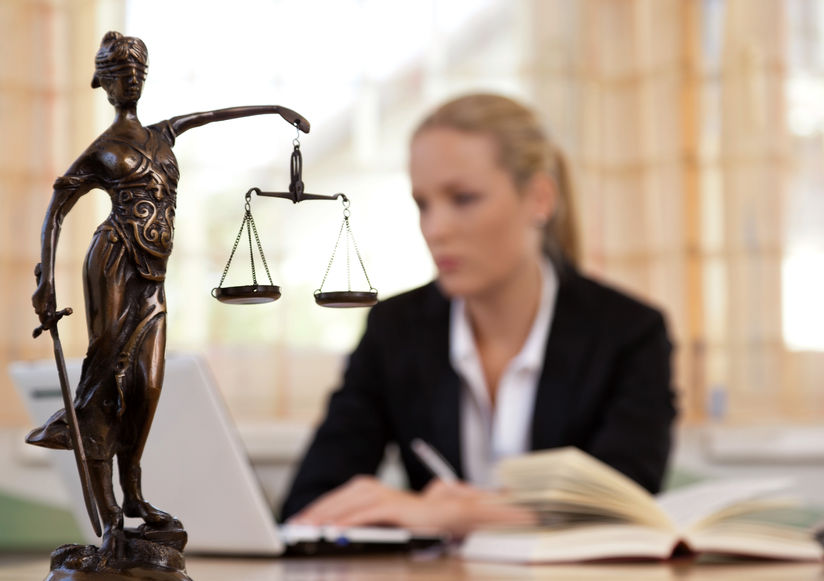 Last updated February 6, 2023
This list includes 12 legal fellowships that provide the opportunity for established lawyers or law students to gain experience in the field of public interest law. Organizations that work in public interest law, like Equal Justice Works, tackle legal issues such as social and economic inequality, discrimination, immigration rights, environmental protection, child welfare, and domestic violence. A short-term public interest law fellowship provides opportunities to practice law that further the interests of the entire public or advocate on behalf of disenfranchised groups. Click the links below to bookmark these opportunities to your ProFellow account.
This fellowship is a two-year opportunity for lawyers who have developed new and innovative legal projects that can impact lives and serve communities in desperate need of legal assistance. Applicants must be a third-year law student, recent law school graduate, or an experienced attorney who demonstrates a commitment to public interest law, and attended an Equal Justice Works member law school. Depending on funding, we are able to provide between 45-55 two-year Fellowships annually. Fellows receive a competitive salary, generous loan repayment assistance, connections to prominent sponsors, participation in a national training and leadership development program, and additional support.
The Goodwin 1L Diversity Fellowships offer awards of $7,500 to diverse students who work in public interest positions the summer after their first year of law school. Selected fellows are guaranteed a "straight-to-callback" interview with a Goodwin Procter office of their choice in the interviewing season during their second year of law school. Fellows are also invited to participate in some of our summer associate program events during their summer at the public interest organization.
Immigrant Justice Corps ("IJC") is a two-year fellowship program for law graduates (Justice Fellows) and college graduates (Community Fellows) with a passion for justice for immigrants. IJC trains fellows and places them with host organizations in New York City, Long Island, the Lower Hudson Valley, New Jersey, Connecticut, and Texas. All fellows must be eligible for work authorization in the U.S. for the full two years of the fellowship. We generally require Justice Fellows to take the New York State bar. Community Fellows have a Spring deadline and Justice Fellows have a Fall deadline.
The American Bar Association (ABA) Center for Innovation encourages and accelerates innovations that improve the affordability, effectiveness, efficiency, and accessibility of legal services. Recent law school graduates (within the last 5 years) will spend one year in-residence at the ABA headquarters in Chicago, IL. These fellows will receive a stipend of $45,000, along with benefits, during their time in the program.
Described as the "Legal Peace Corps", Skadden Fellowships are for graduating law students who wish to devote their professional lives to providing legal services to the under privileged. Fellowships are awarded for two years and include a salary of approximately $54,000 per year, and pays all fringe benefits to which an employee of the sponsoring organization would be entitled. Applicants must secure a potential position with a sponsoring public interest organization before applying for a Fellowship.
George N. Lindsay Fellowship
The Lindsay Fellowship provides an opportunity for recent law school graduates to become familiar with civil rights practice by working with many of the nation's leading civil rights experts at the national office of the Lawyers' Committee in Washington, D.C. Fellows have the opportunity to gain legal experience in one or more of the following areas: Voting Rights, Employment Discrimination, Education, or Fair Housing and Community Development. The one year Fellowship pays a stipend of $42,000, supplemented by a loan forgiveness payment of $2,000.
The Women's Law and Public Policy Fellowship Program (WLPPFP) offers Fellowships for public interest lawyers from the United States who are committed to advancing women's rights throughout their careers. Throughout the Fellowship year, participants gain invaluable experience by working on women's issues in Washington, D.C. with a public interest organization or governmental agency and by participating in educational and professional development opportunities organized by WLPPFP. The program offers both one-year and two-year fellowship opportunities. Both men and women can apply. Fellows receive an annual stipend of approximately $41,000.
LatinoJustice Public Interest Fellowship
LatinoJustice is one of the foremost Latino civil rights organizations in the country. Applicants submit a fellowship proposal outlining how the proposed project fits within LatinoJustice's mission and our current litigation priorities. Proposals should identify potential law reform litigation as part of the fellowship project. The program seeks recent law graduates with a record of commitment to social justice issues. Bilingual Spanish/English fluency is required. Fellows are based at the NYC office or Southeastern Regional Office in Orlando.
The Williams Institute Summer Fellowship program provides a $5,000 stipend to allow a current law student or recent law school graduate to work for a national lesbian and gay rights organization in the U.S.  Examples of eligible placements include the summer internship programs of Lambda Legal, ACLU Lesbian and Gay Rights Project, the National Center for Lesbian Rights, the Williams Institute on Sexual Orientation and Gender Identity Law and Public Policy (as a Gleason Kettel Summer Fellow), and similar national and local organizations.  During the fellowship, students work on research projects and assist with on-going lesbian and gay civil rights cases.
The Young Professionals Programme for Legal Empowerment (YPPLE) anchored by Centre for Social Justice (CSJ) is designed to equip young legal professionals from India to become powerful change agents. A group of 6-8 young legal professionals will be placed for minimum period of one year in the field areas where CSJ is implementing its programmes. Each individual will spend 2-3 weeks every month in the field areas and the remaining time will be dedicated towards reflections, writing, inputs and capacity building. The Programme is open to young law graduates/legal professionals in India who wish to pursue a career in the field of human rights as lawyers, practitioners, researchers or academics. A fellowship of Rs. 25,000 per month will be paid to the selected candidates.
Independence Foundation is committed to supporting free legal services for residents of the Philadelphia region. Through the Fellowship Program, the Foundation funds the compensation and employment benefits for accomplished young lawyers who have decided to direct their considerable talents to public interest service. The Foundation requires that the focus of all Fellowship work be on direct representation of disadvantaged clients. The Foundation also assists the Fellows in repayment of their educational loans.
© Victoria Johnson 2017, all rights reserved