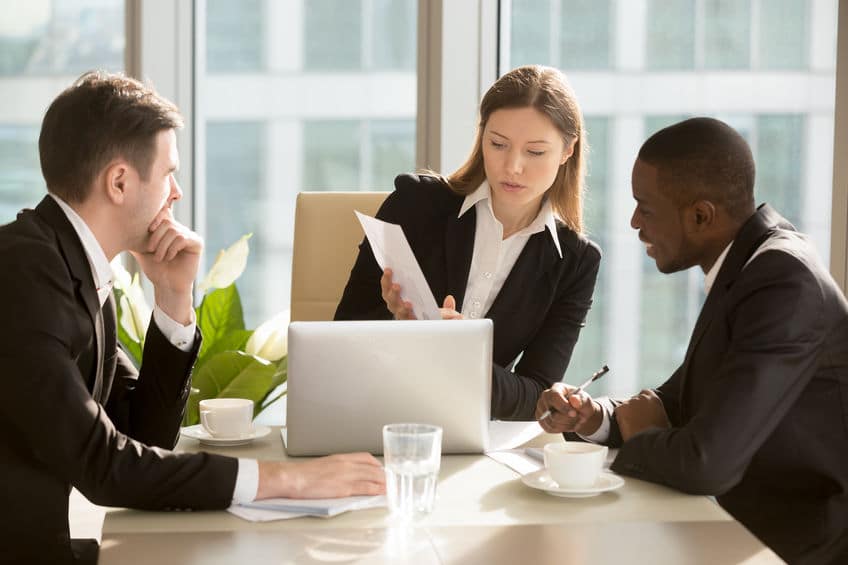 Updated March 1, 2022. ProFellow would like to thank Christa Westheimer for her assistance in compiling this list.
If you're an entrepreneur or want to found a startup, these fellowships in venture capital and impact investing can help you overcome one of the biggest hurdles: getting funding!
Venture capital drives innovation and economic growth by providing funding to entrepreneurs with bold ideas. And it's a good time to be an entrepreneur: in 2021, startups raised more venture capital than ever as investors more than doubled their cash flow. Impact investing, on the other hand, allows investors to receive a financial return while also supporting a company that makes a measurable positive social or environmental impact.
Are you an entrepreneur with a million-dollar idea? A social impact advocate who needs funding to kickstart your newest project? Check out our list of fellowships in venture capital and impact investing below, and remember to bookmark the ones you find most interesting to your ProFellow account!
The Student Fellows program is an opportunity for entrepreneurs with at least two years of school left to build upon the academic entrepreneurial experiences with real-world skills and networks. Over two years, each Fellow experiences the venture capital process. The Fellowship jumpstarts Fellows' entrepreneurial endeavors, provides exposure to the capital community, helps fellows understand the fundraising process, and facilitates entrepreneurial branding. All Fellows are required to have started a company and many are either working on a company when they join the Fellowship or start a company while an active Fellow.
2. Agora Partnerships' Consulting Fellowships
Agora Partnerships' Consultants act as advisors, strategists, connectors, community builders, and executors to help purpose-driven entrepreneurs in Latin America access the knowledge, networks, and capital they need to grow their businesses. Consultants form the core of the Agora Accelerator program, typically working with 4-6 companies on their growth and investment plans. Fellowships are 7 to 11 months and provide a monthly stipend of $1,750 and other benefits. Ideal candidates have a graduate degree, 3-5 years of work experience, and are looking to transition into the impact investing industry.
Amasia offers a paid remote fellowship program for college students. During the fall and spring semesters, the Fellowship is part-time; over the summer, it is full time for all or half of the summer. Fellows work with managing partners on topics related to venture capital, sustainability, and climate change. The program requires strong writing and research skills. Past fellows have written blog posts on moral hazards and returns in venture capital, analyzed accelerator landscapes, and researched venture capital investment in cleantech. Other projects have centered on sustainable food production, the impact of behavioral change on climate, and corporate climate.
Bessemer Fellows intern with growing technology companies to acquire invaluable work experience and access to mentors, industry professionals, and the Bessemer Fellows community. Fellows will work at a Bessemer-funded company for 8-12 weeks over the summer. In addition, fellows shadow the investment or operations teams and receive individualized career advice. There are social events and opportunities to hear from thought leaders within the Bessemer portfolio. Fellows are current third-year undergraduate students in engineering, product, or data science. Applications from students with underrepresented backgrounds in tech are encouraged.
This 10-week fellowship pairs recent graduates with host companies to learn the various elements of sales and business operations at high-growth software businesses. Fellows are introduced to a mentor through the Bowery Capital network that is specifically chosen based on their ultimate career goals and interests. Fellows should have a strong interest in the startup ecosystem and how sales, marketing and account management impact a company's success. Fellows are paid directly through the host company.
GGV NextGen Fellows gain exposure to some of the world's fastest-growing, globally-minded technology companies. Fellows work at a GGV-funded company for 8-12 weeks over the summer and will have access to the GGV network, connect with your cohort of NextGen peers, and develop the skills necessary for a career in technology. A GGV NextGen Fellow is a current college student who has demonstrated excellence in their field of study and has a keen interest in entrepreneurship and technology. All rising juniors and seniors are encouraged to apply. Fellows will be compensated by the companies directly. Compensation will be competitive, but may vary slightly based on function and company.
HBCU.vc is an experience-based learning opportunity in venture capital and tech entrepreneurship. The student investor program works with students attending historically black colleges and universities (HBCUs) to teach investment fundamentals and entrepreneurship. Fellows will be empowered to act as investors to fund local tech entrepreneurs and build startup communities in and around their campuses. The two-year leadership development and training program is open to students of any major and includes many mentoring opportunities. Full-time sophomores, juniors, and incoming grad students are welcome to apply.
The Kirchner Food Fellowship is an opportunity for student leaders to be engaged in investment decisions on agriculture-oriented businesses with ground-breaking solutions for global food security. Fellows receive mentoring from networks of investors and engage in a series of face-to-face and on-line educational experiences using learning paradigms that expose them to practical, real-world issues of seed-stage and early-stage investment. Fellows received a small scholarship to travel to a region of the world vulnerable to food shortages in search of solutions that might be expanded globally through a commercial enterprise. The program will cover travel and accommodation costs for the face-to-face meetings throughout the year and provide the capital necessary for investment. Candidates must be enrolled in a university in the United States, Canada or Mexico.
The Kleiner Perkins Caufield & Byers Fellows Program is a 3-month work-based program that pairs top U.S. students interested in design, engineering and product management with innovative startup companies in Silicon Valley. Over the course of a summer, Fellows are employed at our portfolio companies, where they can develop their technical skills and be mentored by an engineering executive within the company. Fellows are also invited to attend private events held by KPCB and by portfolio companies, where they can meet other talented engineering students, network with technology luminaries and explore the San Francisco Bay Area.
Laconia is a venture capital firm that leads seed rounds in B2B software companies revolutionizing legacy industries. Interns get full exposure to all aspects of the business, gaining exceptional insight into the inner workings of a venture firm. Interns work to identify investment prospects, review pitch decks, support due diligence on prospective companies, research industries and competitors, and write investment memo drafts. They attend industry-related events, consult with portfolio companies, and supporting other operational activities. Interns receive a weekly stipend during the 3-5 month program and are often undergrad/grad students.
The Venture Fellow Program provides alumni of our universities exposure to venture capital. It is an educational opportunity that makes a meaningful impact on career acceleration and trajectory. Fellows will experience the entire lifecycle of a venture fund: raising capital, investor relations, deal sourcing, diligence, and making investments. No prior experience in venture capital is required. Fellows receive professional training, ongoing and regularly scheduled mentorship, and a completely unique, hands-on venture capital experience. The fellowship is for 1 year and can be done remotely.
Venture for America is a two-year fellowship program for recent college graduates interested in entrepreneurship and working in a fast-paced, innovative startup environment. VFA Fellows interview with vetted company partners across U.S. cities with emerging startup ecosystems. After securing the right full-time, salaried job, Fellows train for a month with world-class business leaders and entrepreneurs to build the skills they'll need to succeed in a startup environment and as founders. Throughout the fellowship, they learn how to contribute to a high-growth business and gain access to mentorship, ongoing training, and the nationwide VFA community.
The Included VC Fellowship is providing 100 individuals globally from diverse backgrounds with skills and access into the world of Venture Capital. Included VC is an 8-month fellowship that includes 2 summits and 30+ workshops. Fellows are expected to commit 20 hours a month. Included VC's criteria for its fellowship is that it looks for individuals who are Entrepreneurial, Passionate about technology, and Fascinated by the potential for Venture Capital to drive change on a massive scale. The fellowship is free of cost and includes all materials*
Interested in learning more about fellowships and venture capital funding? Check out guest writer Christa Westheimer's article, 4 Ways That Fellowships Can Help You Find Venture Capital Funding.
© Victoria Johnson 2020, all rights reserved