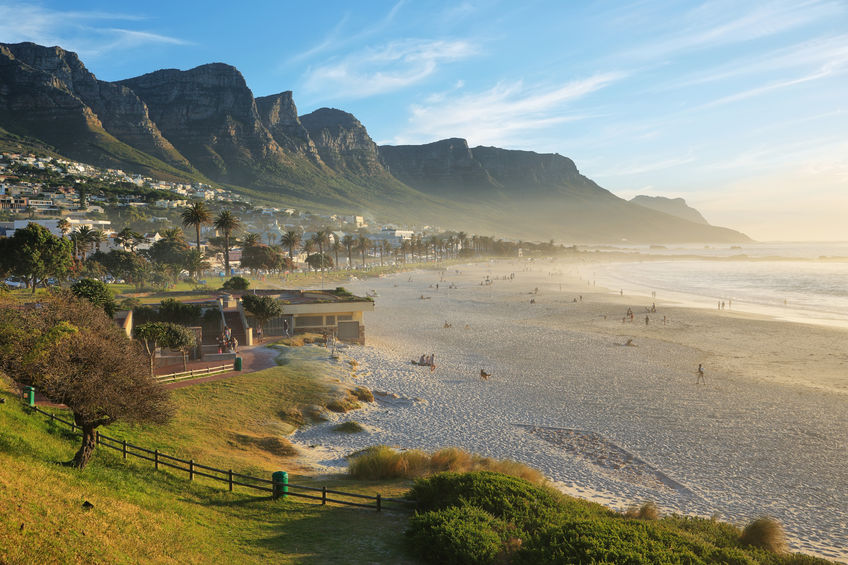 With 54 countries, 8 physical geographic regions, and between 1500-2000 different spoken languages, Africa is a continent that offers extraordinary and diverse learning opportunities for knowledge-hungry foreigners. Students, researchers, and professionals in fields such as business, international relations, public health, and conservation may find valuable career experiences working or studying in remote villages, national parks, or large metropolitan cities throughout Africa. Fortunately, there are many exciting fellowships and funding opportunities for American academics and professionals to study and work in various African countries. Check out these 13 unique fellowships in Africa available to citizens of the United States and make sure to bookmark these awesome opportunities to your ProFellow account!
The prestigious Africa Business Fellowship will provide young American business leaders (US citizens or permanent residents of any ethnicity) 3-6 months of hands-on work experience at a top African-led company in one of the following countries: Kenya, Ghana, Rwanda, South Africa, and Nigeria. The ideal candidate will have a graduate degree and/or 4+ years of meaningful business experience, with highly transferable business skills and strong leadership potential and has a passion for learning about business in Africa and promoting U.S.-Africa business relationships. Prior Africa experience is not a requirement.
The Year-Long Fellows Program of the Agahozo-Shalom Youth Village (ASYV) places 8-10 international Fellows at our site in Rwanda. ASYV currently seeks an IT fellow to spend 12 months living and working in the Village; he/she will assist with IT tasks as their professional role. They will also join a family and serve as a mentor ("cousin") to 16-18 teenage students who are in their first year of living in the Village. All Fellows are provided room and board, a monthly stipend, medical insurance, and RT airfare to Rwanda. After the deadline, applications will be accepted on a rolling basis until positions are filled.
Ashoka Fellows are leading social entrepreneurs who we recognize to have innovative solutions to social problems and the potential to change patterns across society. Ashoka Fellows work in over 70 countries around the globe in every area of human need. From nomination to election as a Fellow, candidates go through an extensive series of in-depth interviews, a judging panel, and a final executive board vote. There are no required ages, education, class, race, or other such bars to election. The three-year fellowship includes a living stipend to cover all expenses (customized for each Fellow). Applications are accepted all year round on a rolling basis.
This is a year long, paid fellowship that provides recent graduates interested in disability and international development an opportunity to work full time with Mosaic's local partner at the grassroots level in Moshi, Tanzania. Fellows are provided a monthly stipend, housing allowance, and round-trip travel to Tanzania. The fellowship is seeking candidates with a Bachelor's degree in International Studies, International Relations, Global or Public Health, or related field and previous field experience in an international setting.
EMDAP is a cooperative activity between the U.S. Agency for International Development (USAID) and IIE. Through EMDAP, U.S. current and recent graduates with business, public policy, and international relations backgrounds provide technical assistance and support to overseas organizations in USAID-assisted countries. EMDAP advisers are selected for their background and skills, their leadership qualities, problem-solving capabilities, and communication/analysis abilities for 12-month work assignments in regions including Africa, Asia, Latin America, the Caribbean, and the Middle East. This program includes a stipend, housing, language training, and travel.
The Fulbright Public Policy Fellowship (formerly known as the Fulbright-Clinton Fellowship) allows fellows to serve in professional placements in foreign government ministries or institutions and gain hands-on public sector experience while carrying out an academic research/study project. Fellows serve in a capacity similar to a "special assistant" for a senior level official. Proficiency in the host country language of government is required. Placements in the African Union, Burma (Myanmar), Ivory Coast, Guatemala, Haiti, Kosovo, Malawi, Nepal, Peru, Samoa, Timor-Leste and Ukraine. Candidates must have a Master's and 2+ years work experience.
The Gabr Fellowship is for emerging leaders in the areas of art, science, media, law and both social and business entrepreneurship. Gabr Fellows travel to Egypt and the U.S. to develop a better and in depth understanding of each other's societies, customs, traditions, religions, politics, law, art, science and business environments. The group meets with renowned public figures to explore challenges faced by their societies and the global community today. Applicants should have big ideas and a strong interest in transnational dialogue. All applicants must be 24 to 35 years of age and must be citizens of Egypt, Great Britain, Jordan, Lebanon, France or the United States.
Global Health Corps is mobilizing a global community of emerging leaders to build the movement for health equity. We place talented individuals from a wide variety of backgrounds in paid, high impact roles in NGOs and government agencies in sub-Saharan Africa and the US for one year. During the fellowship year, fellows collaborate, innovate, and create sustainable and impactful change. Applicants can apply for up to 3 positions that match their interests and skills, from project management to monitoring and evaluation, engineering, communications and more.
Kiva Fellows
A Kiva fellowship allows you to immerse yourself in the culture and language of your host country or region for 6 months while applying your skills in new ways with one or more of our 300 Field Partners. You'll gain a behind-the-scenes understanding of microfinance and social enterprise. The Kiva Fellows Program has a small budget to help offset costs by reimbursing fellows for international travel (up to $1,500) and monthly living expenses (up to $2,500 total for a 6-month fellowship, or around $400/month). Kiva fellows must be 21 years of age by the start of training week. You must be able to legally travel to the U.S. for the week-long training program.
Omprakash Ethical Global Engagement Grants support travel, living, and EdGE tuition expenses for exceptional candidates. The expectation is that recipients join our EdGE learning community and volunteer or intern abroad for 3+ months with one (or more) of our international Partner organizations. Our grants target different audiences and offer varying levels of support. All share the purpose of broadening access to transformational hybrid learning opportunities that combine the EdGE online learning platform with international field positions in the Omprakash network.
The Peace Corps, the U.S. President's Emergency Plan for AIDS Relief (PEPFAR), and Seed Global Health launched the Global Health Service Partnership (GHSP), a program that aims to improve clinical education, expand the base of physician and nursing educators and build healthcare capacity in countries that face critical shortages of healthcare providers including Tanzania, Malawi, and Uganda. Participants in the program will serve one-year assignments through Peace Corps Response. Seeking physicians certified in their core specialty, and nurses and nurse practitioners with a minimum of 3 years' experience in a clinical specialty.
Princeton in Africa develops young leaders committed to Africa's advancement by offering yearlong fellowship opportunities with a variety of organizations that work across African continent. PiAf places approximately 50 Fellows each year; Fellows are provided with basic living stipends. Graduating seniors and young alumni from any college or university accredited in the U.S. are eligible to apply. Please note that prior Africa experience is NOT a requirement.
© Victoria Johnson 2017, all rights reserved.