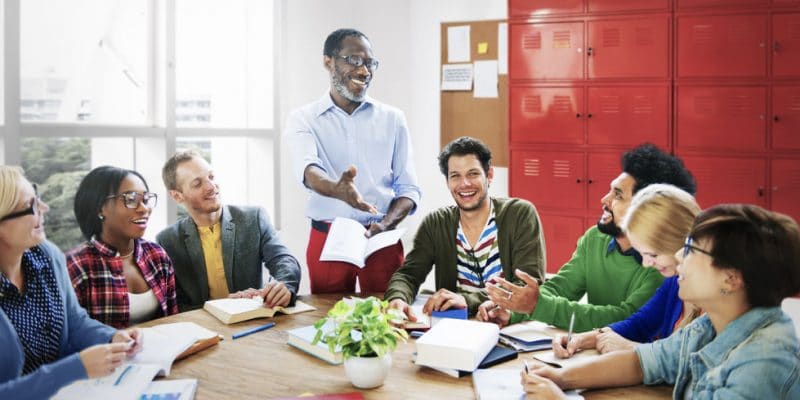 These fellowships are for recent graduates who are ready to dive into the public service sector. They cover a variety of fields in the industry, from outdoor, civic, and community life to government work and teaching. There are opportunities all over the world, including Tanzania, India, Nigeria, Alaska, New York City, and more! If one of these programs sounds interesting to you, make sure to bookmark it to your ProFellow account.
The Alaska Fellows Program is offering year-long postgraduate fellowships in Anchorage, Juneau, and Sitka, Alaska. Eligible fellows must be interested in outdoor, civic and community life in Alaska where they will be assigned a work position, live communally and attend program-funded retreats and events throughout their fellowship. Host organizations will offer their preferred applicant an open position, a living stipend of $850, rent-free housing, and a $500 relocation stipend. Collaboration between the sites and organizations is a strong component to the fellowships.
This is a year long, paid fellowship that provides recent graduates interested in disability and international development an opportunity to work full time with Mosaic's local partner at the grassroots level in Moshi, Tanzania. Fellows are provided a monthly stipend, housing allowance and and round-trip travel to Tanzania. The fellowship is seeking candidates with a Bachelor's degree in International Studies, International Relations, Global or Public Health, or related field and previous field experience in an international setting.
The Chief Minister Fellowship program offers a unique opportunity to work with the Maharashtra government in India. It enables meaningful participation in policy making, execution, monitoring and evaluation of programs. It provides opportunities to visit various knowledge institutions in the state and provides valuable experience for youth interested in working in the social development sector. The 11-month program invites recent graduates in India, aged 21-26, with at least 1 year of work experience to apply. Fellows are paid a monthly stipend of Rs. 40,000 plus insurance and paid leave.
The Victory Institute is offering a year-long intensive leadership fellowship for one outstanding LGBTQ young professional. The fellow will work alongside the co-chair of the LGBT Equality Caucus in Washington DC and learn about the legislative process. The LGBTQ Leaders Conference begins the fellowship in November or December and many more networking opportunities are available throughout the year. Eligible applicants must be US citizens, 21 years of age before the start date, and hold a bachelor's degree or graduate degree from an accredited university. A stipend of $30,000 will be allotted as well as healthcare reimbursements and airfare.
EERE STP Fellowships are two-year opportunities for recent graduates and experienced scientists and engineers to participate in policy-related projects at DOE's Office of Energy Efficiency and Renewable Energy in Washington, D.C. There are three levels of Fellowships: Junior Fellows (Bachelor's), Fellows (Masters or PhD) and Senior Fellows (Masters or PhD). Fellows receive a salary starting at $47,684, $58,000, and $76,378 respectively, health benefits, travel assistance, and relocation allowance. SunShot applications are reviewed (and offers are made) twice per year with rolling application deadlines of January 15th and June 15th.
The New Sector Residency in Social Enterprise (RISE) is an 11-month professional development program designed for emerging leaders with up to 5 years of professional work experience. In addition to full-time employment at one of our partner host-sites, Fellows receive monthly professional development trainings, mentorship, and individual career coaching to support their long-term careers in the social sector. New Sector Alliance is currently only accepting fellowship applications in the Twin Cities. Salary and benefits are provided by the host site partner and range from $28K – $38K. Apply to positions as they are posted.
The fellowships provide a one-year placement for recent graduates in the office of an elected member in Albany, NY. While duties vary depending on the needs of the member, Fellows generally perform in-depth policy research, take part in meetings. In most cases, Fellows must be full-time matriculated graduate students in an accredited university during the immediate previous spring and fall semesters. Fellowships are not financial aid for academic work, on-campus or classroom study. Applications from a wide range of interests and disciplines are welcome and encouraged. Provides a stipend of $33,000.
The NYC Civic Corps, an AmeriCorps program run by NYC Service, unites a diverse group of professionals to serve full-time with partnering organizations for 10.5 months, serving full-time to build volunteer management systems and leverage over 40,000 volunteers to increase the quality and quantity of services delivered to underserved and vulnerable individuals. Corps members receive a monthly living stipend, health benefits and an end-of-service education award of $6,095. Corps Members range from age 22-72 and are placed in a wide array of non-profit organizations and City agencies throughout the five boroughs of NYC. Applications are accepted on a rolling basis. The program begins in September.
The NYC Service Fellowship is a one-year program offered to recent graduates (no more than four years out of an undergraduate or graduate program) and provides a unique opportunity to obtain practical City government experience in the areas of volunteerism and service at the City level. The centerpiece of the program is a full-time professional work experience at NYC Service as Program/Initiative "Coordinators" working on the office's national service programming, volunteer program development and management, volunteer capacity building, or public/private partnerships work. NYC Service Coordinators in our program are paid a taxable stipend of $52,660 and health insurance. NYC Service Coordinators, in addition to meeting all other stated requirements, must have one year of service-related work experience.
The Teach for Nigeria Fellowship program is a 2 year full-time paid commitment in which we place the most outstanding graduates and professionals to teach in Nigeria's underserved schools in low- income communities. Teach for Nigeria is looking for individuals with varied levels of experience including recent graduates, working youth, experienced professionals and entrepreneurs. To apply, you must be a Nigerian citizen, hold a minimum of a Bachelor's degree and be younger than 35.
The Tennessee Governor's Management Fellowship is a prestigious and highly competitive fellowship awarded to exceptional applicants who wish to serve and learn with the State of Tennessee's top executive leaders. The nonpartisan program offers a competitive salary and is open to recent graduates of undergraduate or graduate programs. The gifted and highly-motivated fellows are awarded the unique opportunity to spend two years working full-time for senior and top-ranking government officials. Fellows are considered full-time state employees and will be offered a competitive salary and benefits.
EMDAP is a cooperative activity between the U.S. Agency for International Development (USAID) and IIE. Through EMDAP, current students and recent graduates of MBA/MA/MPP or other graduate studies programs (from both foreign and domestic universities) provide technical assistance and support to overseas organizations in USAID-assisted countries. EMDAP advisers are selected for their background and skills, their leadership qualities, problem-solving capabilities, and communication/analysis abilities for 12 month work assignments in regions including Africa, Asia, Latin America, the Caribbean, and the Middle East. Includes a stipend, housing language training & travel.
The Homelessness Policy Fellowship is a unique opportunity for recent graduates to work with top public sector systems leaders and local public leadership while gaining firsthand experience tackling one of L.A.'s most challenging and critical issues – homelessness. Fellows will receive an annual stipend of $60,000, ongoing training, professional development opportunities, and mentorship from public sector leaders. This one-year, full-time fellowship program will be offered to five recent graduates with advanced degrees who are committed to ending homelessness in L.A.
© Victoria Johnson 2019, all rights reserved.