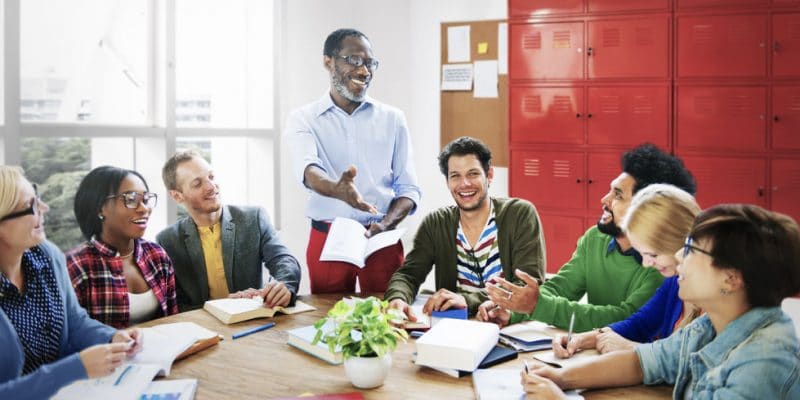 These fellowships are for recent graduates who are ready to dive into the public service sector. They cover a variety of fields in the industry, from outdoor, civic, and community life to government work and teaching. There are opportunities all over the world, including Tanzania, India, Nigeria, Alaska, New York City, and more! If one of these programs sounds interesting to you, make sure to bookmark it to your ProFellow account.
The Alaska Fellows Program is offering year-long postgraduate fellowships in Anchorage, Juneau, and Sitka, Alaska. Eligible fellows must be interested in outdoor, civic and community life in Alaska where they will be assigned a work position, live communally and attend program-funded retreats and events throughout their fellowship. Host organizations will offer their preferred applicant an open position, a living stipend of $850, rent-free housing, and a $500 relocation stipend. Collaboration between the sites and organizations is a strong component to the fellowships.
This is a year long, paid fellowship that provides recent graduates interested in disability and international development an opportunity to work full time with Mosaic's local partner at the grassroots level in Moshi, Tanzania. Fellows are provided a monthly stipend, housing allowance and and round-trip travel to Tanzania. The fellowship is seeking candidates with a Bachelor's degree in International Studies, International Relations, Global or Public Health, or related field and previous field experience in an international setting.
The Coro Fellows Program in Public Affairs in Los Angeles is an experience-based fellowship equipping recent college graduates and young professionals with the skills, networks, and knowledge they need to influence meaningful change. Fellows gain experience, exposure, and new skill-sets through four major programmatic components: field placements, leadership seminars and interviews, topical focus weeks, and spring projects. Coro Fellowship alumni include over 10,000 accomplished leaders nationally who are dedicated to supporting one another and to improving the region and the nation. The Fellowship is a full-time, 9-month program. Coro Southern California offers a monthly stipend to ease the financial burden of participating in the Fellowship.
The Victory Institute is offering a year-long intensive leadership fellowship for one outstanding LGBTQ young professional. The fellow will work alongside the co-chair of the LGBT Equality Caucus in Washington DC and learn about the legislative process. The LGBTQ Leaders Conference begins the fellowship in November or December and many more networking opportunities are available throughout the year. Eligible applicants must be US citizens, 21 years of age before the start date, and hold a bachelor's degree or graduate degree from an accredited university. A stipend of $30,000 will be allotted as well as healthcare reimbursements and airfare.
EERE STP Fellowships are two-year opportunities for recent graduates and experienced scientists and engineers to participate in policy-related projects at DOE's Office of Energy Efficiency and Renewable Energy in Washington, D.C. There are three levels of Fellowships: Junior Fellows (Bachelor's), Fellows (Masters or PhD) and Senior Fellows (Masters or PhD). Fellows receive a salary starting at $47,684, $58,000, and $76,378 respectively, health benefits, travel assistance, and relocation allowance. SunShot applications are reviewed (and offers are made) twice per year with rolling application deadlines of January 15th and June 15th.
The Govern For America (GFA) Fellowship is a 2-year paid fellowship for recent graduates to serve in high-impact roles in governments across the country as a part of a diverse community of engaged leaders. Roles include data analyst, fiscal analyst, and program manager. The program actively seeks applicants from traditionally underrepresented in government leadership, including people of color, first-generation college students, women, and gender non-binary individuals, members of the LBGTQ community, and individuals from low-socioeconomic backgrounds. Applicants must have an undergraduate degree before the fellowship begins be a US Citizen, Permanent Resident, DACA Recipient, or have US Sponsorship for 2 years.
The Green Corps Fellowship Program is the country's most respected training program for environmental organizers. Green Corps offers a year-long, paid training program that prepares young professionals and recent graduates for a career in environmental organizing. The program involves eight weeks of intensive classroom training with environmental organizers and leaders and offers hands-on experience with 3-5 real campaigns across the country. After completing the program, fellows will be connected to groups that are looking to hire full-time staff.
The RISE Fellowship brings together the next generation of highly-motivated, mission-driven, early-career social sector and community leaders who are passionate about social change and advancing equity. The RISE Fellowship is designed for early-career individuals looking for impactful leadership development opportunities to propel their careers. During the program, RISE Fellows gain an understanding of how mission-driven, social impact organizations function, develop essential leadership and professional skills, and engage in mentoring relationships and networking. After the priority deadline applications will be considered on a rolling basis.
The Dunn Fellowship is an opportunity for recent graduates to obtain hands-on experience in state government, while obtaining tools for their future careers. Applicants must have completed a bachelor's or higher graduate degree in the 18 months prior to the program's commencement and must have demonstrated a commitment to excellence through academic honors, leadership ability, extracurricular activities and community involvement. Fellowships are based in Springfield and Chicago, with one placement in Washington, D.C. Dunn Fellows are paid $35,000 annually and receive full state benefits.
The Lead For America Fellowship is a launching pad for a lifelong commitment to public service in a community that Fellows call home. This begins with a one-year AmeriCorps Service term where Fellows are placed within a local organization (e.g. nonprofit, government, service-minded organization) to serve in a full-time, paid position addressing critical community challenges. Fellows can renew their fellowship for an additional one-year term, or receive support while pursuing the next step in their civic leadership journey.
The fellowships provide a one-year placement for recent graduates in the office of an elected member in Albany, NY. While duties vary depending on the needs of the member, Fellows generally perform in-depth policy research, take part in meetings. In most cases, Fellows must be full-time matriculated graduate students in an accredited university during the immediate previous spring and fall semesters. Fellowships are not financial aid for academic work, on-campus or classroom study. Applications from a wide range of interests and disciplines are welcome and encouraged. Provides a stipend of $33,000.
The Urban Fellows Program is a highly selective, nine-month fellowship which combines work in Mayoral offices and City agencies with an intensive seminar series that explores current urban issues impacting public policy. Program participants are diverse and come from all over the country to work in New York City. After participating in an extensive interview process, New York City Urban Fellows are placed at an array of agencies across the City where they learn about public policy through a hands-on approach. Fellows receive a nine-month stipend of $30,000.
Teach For America (TFA) is a national teacher recruitment program that aims to eliminate educational inequity by enlisting recent college graduates and professionals to teach for two or more years in low-income communities throughout the United States. Corps members attend an intensive 5-week summer institute to prepare for their commitment and then are placed in schools in urban and rural areas. Uncertified corps members receive alternative certification through coursework taken while completing the program. TFA teachers are full-fledged faculty members at their schools, receiving the normal school district salary and benefits. Applicants who are interested in joining the corps can apply during one of five application windows.
© Victoria Johnson 2019, all rights reserved.