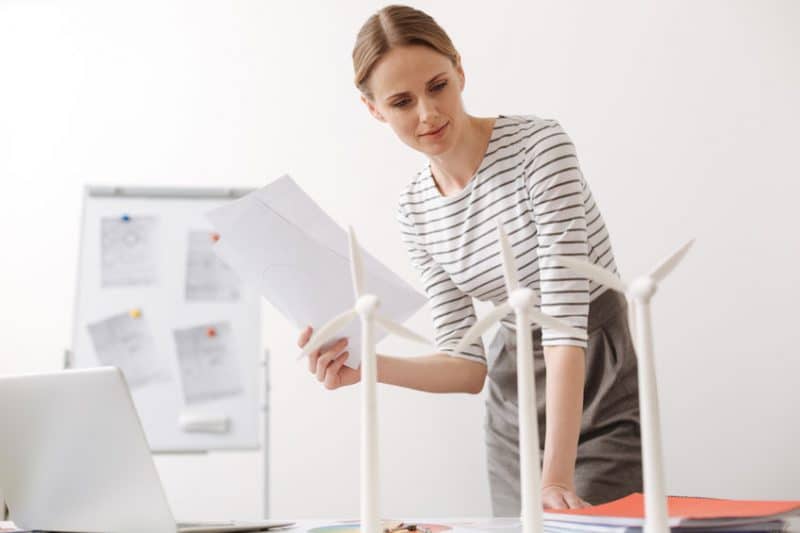 These fellowships are for scientists, engineers, and activists who work in the fields of sustainability or clean energy. Imagine having the resources to pursue your own research project to slow global warming, advocate for public policy that protects the environment, or engineer new ways to harness clean energy. Each fellowship offers unique opportunities to preserve our planet and combat the negative effects of climate change. If any of these opportunities match your background and aspirations, be sure to bookmark them to your ProFellow account!
1 Hotels Fellows will work in partnership with Environmental Entrepreneurs (E2) Emerging Leaders Program to identify pressing environmental issues and needs across the country, and then organize and execute projects that help communicate and amplify the business and economic case for smart policies to address these issues. Fellowships are restricted to early or mid-career young professionals who currently work in sustainability, clean energy, water, infrastructure or related fields. Each fellow will receive a stipend of $20,000, plus other benefits.
The Alvin B. Weinberg fellowship provides early career scientists and engineers opportunities for basic and applied research with interest in energy and energy-related science and technology challenges. Weinberg fellowships last up to two years, with possible renewal for a third and may provide opportunities for continued employment upon conclusion of the fellowship. Benefits and a relocation allowance are included in addition to salary. Applicants should demonstrate competency in one or more areas including chemistry, physics, biology, materials and computational sciences and engineering.
CivicSpark is a Governor's Initiative AmeriCorps program in California dedicated to building capacity for local governments to address climate change, water, and land-use needs. Fellows have the opportunity to gain valuable experience in their field, build office professional skills, and develop a strong network, while creating a lasting impact in their service community during their 11 months of service. The program offers two fellowship tracks: CivicSpark Climate (50 Fellows) and CivicSpark Water (20 Fellows). Fellows receive a $16,000+ living allowance (before taxes) spread evenly over 11 months; Segal Education Award of $5,815 at the completion of service; and health insurance, among other benefits.
An SEI Climate Corps Fellowship provides professional development opportunities for emerging leaders through implementation of sustainability and resiliency projects with local governments, nonprofits, and for-profit businesses. Along with extensive personal development and training, Fellows receive a modest stipend and other benefits. The Fellowship typically begins in early September and ends in June. Applications are accepted on a rolling basis: submit applications as soon as possible in order to receive priority placement consideration.
DLR-DAAD Research Fellowships in the fields of Space, Aeronautics, Energy and Transportation Research. A new program implemented by the Deutsches Zentrum für Luft- und Raumfahrt (DLR) and DAAD. DLR is Germany's national research center for aeronautics and space. This special program is intended for highly-qualified foreign doctoral and postdoctoral students as well as senior scientists. DLR-DAAD Fellowships offer outstanding scientists and researchers the opportunity to conduct special research at the institutes of the DLR in Germany. Check 'Current Offers' for opportunities.
EERE STP Fellowships are two-year opportunities for recent graduates and experienced scientists and engineers to participate in policy-related projects at DOE's Office of Energy Efficiency and Renewable Energy in Washington, D.C. There are three levels of Fellowships: Junior Fellows (Bachelor's), Fellows (Masters or PhD) and Senior Fellows (Masters or PhD). Fellows receive a salary starting at $47,684, $58,000, and $76,378 respectively, health benefits, travel assistance, and relocation allowance. SunShot applications are reviewed (and offers are made) twice per year with rolling application deadlines of January 15th and June 15th.
The Eugene P. Wigner fellowship offers a unique opportunity at the Department of Energy's largest and most diverse science and energy laboratory. This two year fellowship provides an opportunity for outstanding early career scientists and engineers to select and pursue fundamental or applied research in areas of their interest and collaborate with Laboratory R&D staff and distinguished scientists. Wigner fellows may become candidates for continued employment at the Laboratory at the conclusion of the Fellowship term. Benefits and a relocation allowance are included in addition to salary.
The Franklin Fellows is a unique and innovative one-year fellowship program via which you can grow professionally while doing public service. If you are a U.S. citizen and have a minimum of 5 years of relevant, professional-level experience, you will have the opportunity to bring fresh thinking and best practices to the U.S. Department of State or U.S. Agency for International Development (USAID). Issue areas include the environment; counterterrorism; human rights; consular matters; HIV/AIDS and other trans-national diseases; trade, energy and financial policy; and many others. Positions are not compensated. Ideal for university faculty on sabbatical or mid-career consultants. Check website for positions and deadlines.
GOT Energy Talent (GET) Fellowship Programme
GET is a programme that aims to enable researchers to conduct their own research project. It intends to bring research closer to society and produce a positive effect, not only in terms of excellent science and talent attraction but also by strengthening the regional economy and promoting international networking. Researchers can pursue lines in many different energy-related topics and will be partnering with universities and local businesses. The fellowship is for 24 months and includes a stipend of €50,280 per year, plus other allowances. Postdoctoral applicants from around the world are invited to apply but must be fluent in English.
Green Corps Program
The mission of Green Corps is to recruit and train organizers, provide field support for today's critical environmental campaigns, and graduate activists who possess the skills, temperament and commitment needed to fight and win tomorrow's environmental battles. Green Corps' one-year, full-time, paid Field School for Environmental Organizing includes intensive classroom training, hands-on field experience running urgent environmental campaigns, and career placement in positions with leading environmental groups. Salary for this position is $25,000.
The Gulf Research Program's Early-Career Research Fellowship supports emerging scientific leaders as they take risks on research ideas not yet tested, pursue unique collaborations, and build a network of colleagues who share their interest in improving offshore energy system safety and the well-being of coastal communities and ecosystems. The program provides a grant of $76,000 to support the fellow for 2 years of research which can be used to cover costs, salaries and other professional expenses. Applicants must have received their final degree within the last 10 years and be employed at a research organization.
The Michigan Clean Energy Leaders Project seeks to build a generation of clean energy leaders in Michigan that is diverse, collaborative, and deeply interconnected. Such a community will develop new leaders, help attract and retain talented young professionals, and create a practical community to help drive growth in the clean energy economy now and for decades to come. Fellows will participate in retreats and other networking opportunities to collaborate and develop new projects that promote clean energy. Applicants must be residents of Michigan, a leader in the clean energy sector and 24-35 years of age.
The Rowland Fellowship in Energy Science & Engineering provides early career scientists with funding to establish an independent research program. An opportunity to pursue new research ideas without the need for external funding, with full institutional support, access to technical and scientific resources, and an opportunity to work with Harvard. Fellows must have completed their doctoral degrees prior to starting their term.  We welcome applications from newly conferred doctorates as well as from candidates with postdoctoral experience. The base stipend is $72k/year with increases based on years of experience beyond the PhD.
The national SolarCorps Fellowship Program is an opportunity for highly motivated and enthusiastic people to join GRID Alternatives for a one-year, paid term of service to their community. The Corporation for National and Community Service has provided partial funding for the program through AmeriCorps and AmeriCorps VISTA since 2006. Positions are available in areas such as construction, client outreach, and volunteer engagement, and include a stipend and healthcare. Apply for specific positions with rolling deadlines at the website.
© Victoria Johnson 2018, all rights reserved