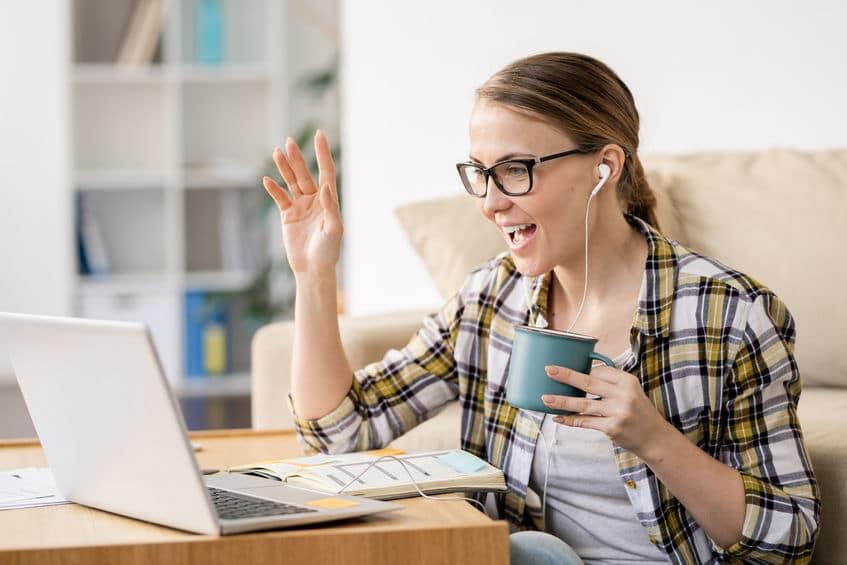 Last updated February 20, 2023
If you're looking to complete a fellowship program from the comfort of your home, look no further – these fellowships take place primarily virtually! While some programs listed require occasional attendance at a conference or event during the program, the large majority of the fellowship experience takes place remotely. There are programs in social entrepreneurship, data science, health, and more. If one seems like a great fit for you, make sure to bookmark it to your ProFellow account!
The Atlantic Fellows for Health Equity program is a mostly virtual, part-time 1-year fellowship designed to bring together the many diverse industries and professions that influence health and well-being including, but not limited to: art, law, business, academia, government, journalism, social enterprise, research, media, housing, and health care delivery. Through a mix of in-person convenings and a virtual curriculum, the fellowship provides mentorship to build health equity leadership skills with a focus on creating real change in fellows' communities. This non-residential fellowship is open to early to mid-career professionals from anywhere in the world doing work related to health and is based at the George Washington University. All educational experiences and travel expenses related are covered. 
The beVisioneers fellowship provides young innovators (aged 16-28 years) the training, resources, and expert support they need to bring their planet-positive projects or idea to life. If you're passionately committed to creating positive environmental change, whether in your community or across the world, you can apply. Fellows participate in a unique, one-year hybrid learning program designed and implemented by education pioneers The DO School Fellowships gGmbH. The fellowship is a mixed experience, with most content and training in live online sessions and through access to on-demand content. There are no costs to individual fellows.
The Yunus & Youth Global Fellowship for Social Entrepreneurs is a customized 6-month online program that empowers young people to build, develop and expand innovative and economically viable social businesses that contribute to the achievement of the 17 UN SDGs. Yunus & Youth provides early-stage social business leaders with the tools and training they need to succeed. Applicants are between 18 and 30 years of age and hold primary decision-making power in organizations created to solve a social or sustainable challenge in their community.
The Global Health Corps U.S. Fellowship identifies diverse, high-potential, emerging public health leaders from various backgrounds in the U.S. This 12-month fellowship will equip participants with skill-building, coaching, mentorship, integration into a global community, and access to networks and opportunities to deepen their impact and influence on U.S. health systems. Current public health workers can stay in their organization during the fellowship program. All fellows receive a $1,000 fellowship grant for continued learning and leadership development. To cultivate a global perspective the U.S. fellows engage with the fellows of GHC Sub-Saharan Fellowship throughout the year, through shared workshops and small group discussions.
The Gratitude Network Fellowship supports scale-stage social enterprises (non-profit or for-profit) serving children and youth. Through a year-long leadership development program, the Gratitude Network helps these organizations expand their reach. Fellows are matched and meet monthly with a highly-skilled Coach, receive support from expert advisors to help tackle operational and execution issues, meet regularly by video with their Fellow Cohort for a leadership round table, and are invited to topical Growth Webinars and the annual Leadership Summit. Applicants must lead a social enterprise and are at least one-year old and the social enterprise must have at least two full-time employees (including the Applicant).
The HMU Fellowship in Ideas is a writing and discussion project in the humanities designed for a recent university graduate from any field who has an interest in the humanities, interdisciplinary dialogue, and intellectual and professional enrichment. Except for conference attendance, all activities of the HMU Fellowship in Ideas may be carried out from any location with adequate telephone and internet access. Applicants must have received a Bachelor's or Master's degree (in any field) since 2016. Benefits include a stipend to cover travel, registration, and related expenses for attendance at a regional Great Books event, and more.
Health Policy Research Scholars is a national change leadership development opportunity for full-time second- or third-year doctoral students from marginalized backgrounds and/or populations underrepresented in specific doctoral disciplines. Scholars from diverse research areas such as economics, political science, psychology, environmental health, and others, with a focus on health policy, health equity and/or social justice are encouraged to apply. Participants complete their doctoral programs at their home institutions across the U.S. but are expected to participate in leadership development training, virtual coursework and mentoring, and attend at least one annual gathering (travel funded by the program). Scholars will also receive an annual stipend of up to $30,000 for up to four years and are also eligible for a competitive dissertation grant of up to $10,000.
The Teacher Fellows Network Program provides states and districts with the tools, data and infrastructure to foster teacher communities, formulate innovative ideas and directly solve education challenges. The program trains and supports public educators to understand the stakeholders in education systems and to vet solutions to the pressing challenges in policy design and implementation. Currently, fellowships are offered in Hawai'i, Kentucky, North Carolina, Tennessee and Utah. The part-time, mostly virtual program allows public teachers to remain in their classroom during the two-year fellowship, and provides a stipend along with the opportunity to expand their professional learning network in-person and online. Recruitment for new cohorts in Kentucky, North Carolina, Tennessee and Utah begin in January.
The Morgridge Acceleration Program (MAP) Fellowship matches emerging leaders with non-profits looking to create long-term and positive impact, while developing professional skill sets and networks. The MAP Fellowships are remote, part-time professional development opportunities to be completed in conjunction with pre-existing employment. Each Fellow pledges to dedicate approximately 10 hours a month, or 60 hours throughout the duration of the program, toward tackling the challenge identified by their Mentor. While Fellows are not paid directly for their time with the program, all expenses and experiences associated with the MAP Fellowship are fully funded.
The Global Leaders Fellowship is a rigorous, six-month virtual leadership coaching program for newly-appointed or emerging nonprofit executives globally. The program blends monthly one-on-one coaching for each fellow with monthly group coaching for the entire class. There is no fee to participate, nor travel or residency requirements. The program seeks new and emerging nonprofit and NGO executives, between 25 and 35 years of age, who have already established a solid record of accomplishment within their communities, careers and organizations.
SV Academy's Tech Sales Fellowship is an exclusive 12 week, part-time, online program where fellows receive mentorship from top business executives in Silicon Valley. Upon completion, fellows receive a high paying full-time job with one of their fast-growing portfolio companies in the Bay Area. 100% of SV Academy graduates are employed in junior business development roles in the software industry. Applications are accepted on a rolling basis. Check the website for the next deadline.
The Academic Research Institute in Iraq (TARII) is inviting post-doctoral and advanced pre-doctoral researchers to conduct research focused on subjects in historical academic fields from ancient Mesopotamia to modern Iraq. Potential projects include: research in archives in Europe, Turkey, or India, interviews with Iraqis living abroad, remote sensing of ancient Iraqi landscapes, collaboration between a U.S. scholar and an Iraqi living in Iraq. Financial awards are up to  $7,000 and based on merit by a review panel consisting of scholars from member universities.
Uncomfortable Revolution is offering 4 paid media fellowships to support up-and-coming media talent, and give them a launchpad for their future careers. Fellowships last for a total of 6 months, during which fellows receive a €2,000 stipend to develop a creative work on the theme of awkward conversations that arise from chronic illness or disability. The 4 fellowship options include projects in writing, the visual arts, podcasts and video. Authentic stories about any health condition from cancer, HIV/AIDS, and heart disease to mental illness, addiction or eating disorders and MS or other mobility-affecting illnesses are welcome.
The Venture Fellow Program provides alumni of our universities exposure to venture capital. It is an educational opportunity that makes a meaningful impact on career acceleration and trajectory. Fellows will experience the entire life cycle of a venture fund: raising capital, investor relations, deal sourcing, diligence, and making investments. No prior experience in venture capital is required. Fellows receive professional training, ongoing and regularly scheduled mentorship, and a completely unique, hands-on venture capital experience. The fellowship is for 1 year and can be done remotely.
© Victoria Johnson 2020, all rights reserved.