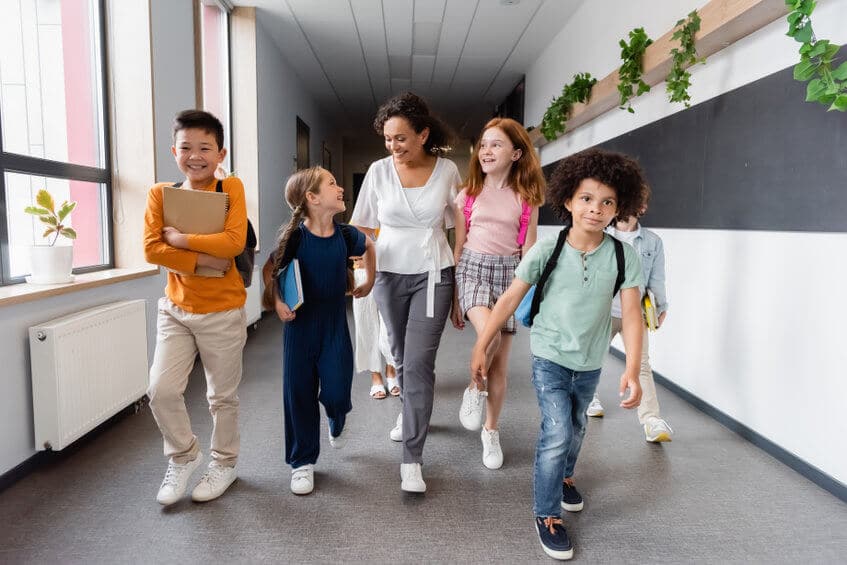 If you are a K-12 school Principal, Assistant Principal, Dean, Superintendent, CMO, Head of Schools, Head Teacher, a private or charter school founder, check out these professional fellowships for K-12 education and education reform leaders! Some fellowships are specific to education reform leaders, while others are seeking community leaders who can add an education perspective to a cohort of fellows from different fields and disciplines.
Create a free ProFellow account to bookmark these awards and apply by the next deadline!
The Mind Trust seeks talented leaders to launch high-quality, autonomous schools within the largest district in Indianapolis. Innovation School Fellows have the unprecedented opportunity to launch schools that have the freedoms, flexibilities, and autonomies of charter schools and the financial support and services of a district school, including a school building at little to no cost. Each fellow receives one or two years salary at up to $100,000 a year, healthcare, and benefits as they develop their school model. The Mind Trust seeks highly effective leaders, teachers, and charter operators with a proven track record of success and an entrepreneurial mindset.
The Albert Einstein Distinguished Educator Fellowship Program provides a unique professional development opportunity for accomplished K-12 educators in the fields of science, technology, engineering, and mathematics (STEM) to serve in the national education arena. Fellows spend 11 months working in a Federal agency or a U.S. Congressional office, bringing their extensive knowledge and experience in the classroom to education programs and/or education policy efforts. Einstein Fellows receive a monthly stipend of $6,000 plus a $1,000 housing allowance. Minimum 5 years full-time classroom teaching experience in STEM subjects required.
The Aspiring Latino Leaders Fellowship is an academic-year program that invests in Latino education leaders with 5-13 years of experience living in Greater Boston and Greater Houston. A talented network of Latino changemakers come together, cultivating effective Latino leaders and providing long-term career support. Fellows attend monthly sessions and two overnight retreats that are designed to increase self-efficacy around critical leadership competencies. Fellows also have opportunities to interact with education organizations across the local ecosystem. They also receive personal coaching and support to maximize their experiences.
The Drexel Fund offers a paid fellowship to innovative leaders with a strong desire and plans to launch high-quality, private schools for low-income children. The fellowship includes leadership coaching, cohort training, and school launch support. Founders receive a living stipend and a budget for their learning plans during a one-year fellowship that culminates in founders requesting school start-up funding. Fellows with approved program plans will receive financial resources while starting the school as they grow to full capacity. Successful schools will also be eligible for more funding to expand the school model.
The Surge Fellowship is a one-year program for 20-25 emerging leaders of color in education. The Institute identifies and accelerates promising education talent of color to enhance their expertise and aptitude, empowering them to transform the education ecosystem. The fellowship focuses on executive skill development, individual leadership development, education policy, team building, and communication and navigation. Fellowships are available for Chicago and Bay Area residents who work in education or other youth-serving roles, and who have a minimum of 6 years of work experience.
The Fellowship for Public Education Leadership is a tuition-free executive leadership program for senior-level public education leaders from across the country who are dedicated to strengthening public school systems and the communities they serve. Fellows drive transformative work happening in urban school districts, charter networks, and state and federal education agencies that advance equity and excellence for all students. The 10-month program seeks to bolster efforts to achieve performance improvements through participant-centered learning, peer coaching, and project work.
The School Ambassador Fellowship is a paid position that supports the Department's mission by employing a cadre of outstanding educators to contribute their classroom and school expertise to the national education dialogue and in turn facilitate discussions with educators across the country. The program offers two separate year-long tracks: the Washington Fellowship, which is a full-time appointment where teachers, principals, and other school staff members are based in residence at the Department's Headquarters in Washington, DC. The Campus Fellowship enables educators to collaborate with the Department on a part-time basis while maintaining their regular school responsibilities in their home communities.
The Mind Trust partners with the Relay Graduate School of Education to sponsor an instructional leadership program for Indianapolis school leaders to help them excel as instructional and cultural leaders. This is a one-year training program that attracts current and future school leaders from across the country. Interested applicants must hold full-time leadership positions within a school or school network. Applicants may be employed at any public school in Indianapolis, including those outside of Center Township. They strongly encourage cohorts of leaders from the same school or network to apply as a team to increase the impact on their students.
Community Action Grants provide funds to individuals, AAUW branches, and AAUW state organizations as well as local community-based nonprofit organizations for innovative programs or non-degree research projects that promote education and equity for women and girls. Grant projects must have a direct public impact, be nonpartisan, and take place within the United States or its territories. Special consideration is given to projects focused on K–12 and community college girls' and women's achievements in science, technology, engineering, or math.
Foster America
Bringing skills from business, public health, education, marketing, technology, and public policy backgrounds, Foster America fellows provide the spark to create dramatic change and improve the lives of children. Our fellows are embedded at government or nonprofit child welfare agencies for one year, joining reform-minded colleagues and mentors to pursue better results. Prior to the start of the fellowship, fellows receive intensive two-week training. Fellows work full-time at their placement agency, receiving an annual salary of up to $90,000, plus benefits. Candidates must have authorization to work in the U.S. Review applications on a rolling basis and review will start after mid-January.
Through the Advanced Leadership Initiative, Harvard University is seeking to tap the experience of a socially conscious generation of leaders and help redirect and broaden their skills to fill critical leadership gaps in solving major social issues. Each year, a select group of Fellows from diverse sectors with a track record of achievement and accomplishment comes to Harvard to transition from their primary income-earning careers and prepare for their next phase plan as change agents for society. ALI provides support commensurate with AL Fellows' status and stage of life, including shared office suite space, provision for spouse or partner to enroll in AL Partner Program, and special invitations to join other Harvard events. 
The Institute for Nonprofit Practice's Community Fellows Program (CFP) invests in the next generation of nonprofit and community leaders dedicated to social change by advancing their leadership skills, increasing their social capital, and embedding students in a robust professional network to propel their careers. The program includes twice-monthly sessions covering a range of topics in the community and organizational leadership and access to resources through the Institute's network. The one-year, funded fellowship is geared toward advancing people of color in leadership roles, although applications from anyone with interest are welcome.
The Ford Foundation Global Fellowship aims to identify and connect emerging leaders from across the globe who are advancing innovative ideas and solutions to combat inequality—and give them the support to work better, faster, and deeper.  Fellows will attend multi-day convenings, held in different regions across the world and learn from site visits, guest speakers, and other experiences. Fellows will also develop and pursue an Individual Learning Plan to advance their own leadership development. Fellows receive a $25,000 stipend and all travel costs are paid. Candidates must be nominated, learn more at the website.
Our 4-month residential program offers: (1) A cutting-edge global issues curriculum; (2) Individualized skill-building; and (3) Access to prominent thinkers and practitioners. Applications to the Yale World Fellows Program are accepted from across sectors and around the world. Each class of Fellows is a unique group, geographically balanced, and representative of a wide range of professions, talents, and perspectives. Admission is extremely competitive. To be eligible, applicants must be in the mid-career stage (5-20 years work experience), fluent in English and be a citizen of and reside in a country other than the U.S.
Looking for other professional fellowships, as well as summer fellowships and graduate school funding? Sign up to discover and bookmark more than 1,400 funding awards for professional development and graduate study in the ProFellow database.
© ProFellow, LLC 2022, all rights reserved.