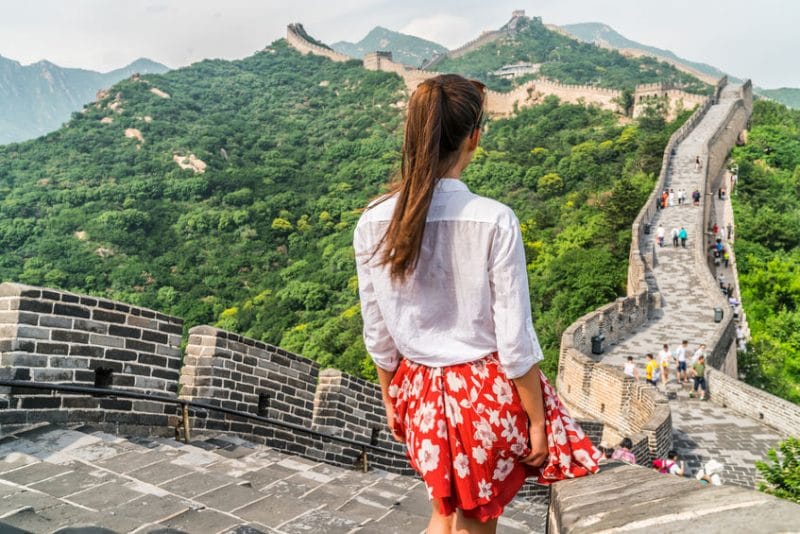 Are you looking for an opportunity to immerse yourself in a new culture while also furthering your career? This list of short-term fellowships includes opportunities for citizens of any country and discipline to go abroad. These fellowships include research and leadership development opportunities as well as positions at private and public organizations and NGOs. If one of these sounds like a match for you, make sure to bookmark it to your ProFellow account!
The AsiaGlobal Fellows Program at the University of Hong Kong (HKU) is a 13-week interdisciplinary program designed to nurture future leaders. AsiaGlobal Fellows are promising mid-career professionals from around the world and across a spectrum of occupations, including policy makers, policy advisors, business and civil society. They share a common policy interest in Asia, have demonstrated strong leadership potential, and are committed to making a positive impact on society. The program provides Fellows a monthly stipend to help with living costs, accommodation, round-trip travel, site-visit travel expenses and insurance.
Eisenhower Fellows are mid-career professionals, typically 32 to 45 years old, representing a diverse mix of private, public and NGO sectors. Each Fellow travels independently around the United States following a seven week individualized itinerary, meeting with relevant experts, professionals and leaders to help them identify and take steps to implement concrete ways in which they can increase their impact once they return home. Depending on the program, spouses who are conversant in English may be invited to accompany Fellows.
Eisenhower Fellowships identify, empower and link outstanding leaders from around the world, helping them to achieve consequential outcomes across sectors and borders. The USA program provides overseas exposure of 4-5 weeks designed to enhance Fellows' professional and personal growth, develop new contacts, and promote the exchange of ideas and international understanding. Fellows have meetings with leaders in their field, as well as cultural site visits and hospitality by local citizens. Fellows become an engaged member of an exclusive network of more than 1,900 international leaders. Candidates are U.S. citizens approximately 32-45 years old.
The Fulbright Specialist Program is a unique opportunity for U.S. academics and established professionals to engage in two- to six-week, project-based exchanges at host institutions in over 150 countries. Specialists, who represent a wide range of professional and academic disciplines, are competitively selected to join the Fulbright Specialist Roster based on their knowledge, skill sets, and ability to make a significant contribution to projects overseas.  Specialists receive full funding to participate in Fulbright Specialist projects, including travel, stipend and lodging.
The Marshall Memorial Fellowship (MMF) is GMF's flagship leadership development program. Created in 1982 to introduce a new generation of European leaders to the United States, it now prepares leaders from both sides of the Atlantic for transatlantic relations. The program relies on 6 months of distance learning and 24 days of first-hand experience to facilitate knowledge and network development for effective transatlantic engagement. GMF awards 75 Marshall Memorial Fellowships each year to candidates from all sectors, including business, government and civil society. Candidates should have a minimum of 6 years work experience in a leadership position.
The fellowships allow American and German experts from journalism, the public sector, think tanks, nonprofits, law, and cultural organizations to research and assess the most pressing topics on the transatlantic agenda while engaging with their counterparts overseas. Proposals must address one of the following global trends: climate change and sustainability, demographics and social change, technological breakthroughs, and urbanization. The fellowships allow Americans to travel to Germany and Germans to travel to the United States for at least 3 weeks to conduct research. Fellows receive a $5,000 stipend, which covers transatlantic airfare and domestic travel, as well as room and board, for a minimum of 21 days. Candidates are 45 years of age or younger at the time of the application deadline and have a minimum of 5 years of relevant, full-time work experience.
The Professional Fellows Program brings emerging leaders (age 25-35) from around the world to the United States for intensive fellowships designed to broaden their professional expertise. Participants spend 4-6 weeks in the U.S., where they complete individually tailored fellowships in appropriate businesses, government offices, media, non-profit organizations, or business associations. The program also establishes structured interaction among Americans and foreign participants. Participants must be mid-level professionals and be proficient in English. Fellowships are offered twice per year, in the Spring and Fall. Deadlines and eligibility requirements for this program may vary by country.
The Professional Fellows Program (PFP) is a professional development initiative that serves individuals working in civil society in Morocco, Tunisia, Algeria, Egypt, Libya, or Lebanon. This program is designed for early- to mid-career professionals (ages 25-40), with strong leadership skills, who are committed to making a lasting positive impact in their communities through civil society (NGO/CSO/Associations). Fellows will participate in a fully-funded, month-long fellowship placement in an organization in the United States, including service organizations, advocacy groups, grassroots organizations, federal agencies, and congressional offices.
The Eurasia Foundation US-Russia Social Expertise Exchange (SEE) "Independent Professionals Project Initiative" is open to individuals from the U.S. and Russia who are interested in implementing bilateral projects focused on (1) Community Engagement and Volunteerism (2) Social inclusion of people with disabilities (3) Social entrepreneurship (4) Youth Engagement and Mentorship. Competitively selected candidates travel to an organization in the host country for 14 to 21 days to conduct activities related to their proposed project and will implement follow-up activities after returning to their home country. Independent professionals are strongly encouraged to have at least a working proficiency with both the English and Russian languages.
TOMODACHI- Mitsui & Co. Leadership Program
Ten American and ten Japanese young professionals will travel to each other's country for one week to meet with leaders from business and government. The focus will be on innovation, new technology, and industrial development in the context of U.S.- Japan relations. The American delegation will travel to Fukushima Prefecture and Tokyo, and the Japanese delegation will travel to Silicon Valley in California and Washington, D.C. for the week-long fellowship. Eligible applicants up to age 40 with English proficiency and professional accomplishments in the field of industrial development are invited to apply.
The Winston Churchill Memorial Trust assists New Zealanders to travel overseas for up to 3 months, to learn more about other people and cultures and to investigate topics that will help them to increase their contribution to the community and their trade, industry, profession, business or calling. The Trust aims to assist all kinds of New Zealanders from all walks of life to travel overseas and bring back with them new insights. WCMT will make a contribution to the all-inclusive costs of travel of the successful applicants, typically $5,000 to 7,000. All New Zealanders, either citizens or people normally resident in New Zealand, may apply.
Our 4-month residential program offers: (1) A cutting-edge global issues curriculum; (2) Individualized skill-building; and (3) Access to prominent thinkers and practitioners. Applications to the Yale World Fellows Program are accepted from across sectors and around the world. Each class of Fellows is a unique group, geographically balanced, and representative of a wide range of professions, talents, and perspectives. Admission is extremely competitive. To be eligible, applicants must be in the mid-career stage (5-20 years work experience), fluent in English and be a citizen of and reside in a country other than the U.S.
Yenching Global Symposium
In 2014, Peking University in China founded the Yenching Academy, with the hope of shaping a new generation of global citizens with a nuanced understanding of China and its role in the world. The Academy's flagship event, the Yenching Global Symposium, is a four-day event consisting of multidisciplinary lectures, panel discussions, site visits, and interactive sessions on Chinese innovation. The Symposium will select and invite approximately 75 students and young professionals under age 30 to participate in the event as delegates. It will cover all fees associated with the trip—including flights, ground transportation, meals, and accommodation.
The French-American Foundation is offering a two-year program for French and American professionals between the ages of 30 and 40. Alternating between the US and France, the fellows spend five days together (each year) discussing issues of common concern, meeting with local and global specialists, and getting to know one another. The Foundation covers Young Leaders' travel and lodging expenses for both meetings. Applicants are mid- or late- career professionals from every possible background, whose common link is their passion about forging bonds to influence the common good.
The Zhi-Xing (or "learning and travel") Fellowship, is a fully-funded four-week professional and leadership development program that brings 10 mid-career U.S. leaders to China each fall. The fellowship features intensive cultural immersion, group sessions with Chinese and U.S. experts and two weeks of individually-tailored travel and meetings in four to six Chinese cities around the country. Eisenhower Fellowships seeks a mix of applicants from all professional sectors – public, private and nonprofit – and representing diverse disciplines in the preferred age range of 32 to 45 years old.
© Victoria Johnson 2019, all rights reserved.