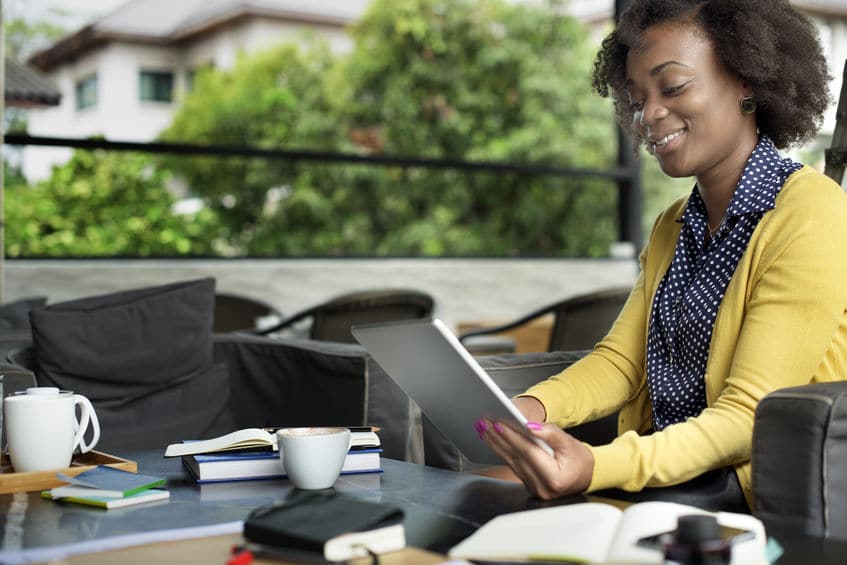 If you are a current doctoral student hoping to do research in Asia, check out this list of research fellowships in Asia for early doctoral students. There are long-term, short-term, and summer fellowships for research in a variety of disciplines and language studies.
If one of these catches your eye, be sure to bookmark it to your ProFellow account. If you don't already have a ProFellow account, click here to sign up and gain access to our fellowships database of more than 1,400 funded opportunities for professional development and graduate study.
The American Center for Mongolian Studies is inviting applications to conduct field research in humanities, sciences, and social sciences for at least 6 weeks in Mongolia. Fellows must be US citizens with at least a bachelor's degree and currently enrolled or employed at a university or college. The projects will be conducted between May and October with a up to $4,000 award given with additional funding for travel. The goal of the fellowship is to assist as many researchers as possible to participate in a field research experience in Mongolia.
AIIS Junior Research Fellowships are available to doctoral candidates at U.S. universities in all fields of study. These grants are specifically designed to enable doctoral candidates to pursue their dissertation research in India. Junior Research Fellows establish formal affiliation with Indian universities and Indian research supervisors. Awards are available for up to 11 months. Non-U.S. citizens may apply as long as they are either graduate students or full-time faculty at colleges and universities in the United States.
The AIIS Language Program offers nine-month academic year, summer, and semester courses at elementary to advanced levels in many languages, including several that are rarely taught outside of India. The eligibility requirements vary depending on the particular program. Academic-year program students may compete for full fellowships funded through the U.S. Department of Education; summer program applicants should seek funding from their home institutions or through the Critical Language Scholarships program (for Hindi, Punjabi, and Urdu), but may also be considered for a limited number of partial scholarships from AIIS.
Blakemore Freeman Fellowships are awarded for one academic year of full-time, intensive language study at the advanced level in East or Southeast Asia in approved language programs. Applicants must have a well-defined career objective involving Asia in which regular use of the language is an important aspect; the potential to make a significant contribution to a field of study or area of professional or business activity in an Asian country; prior experience in the Asian country or involvement or participation in activities related to the country; and a good academic, professional, or business background appropriate to the career program. The fellowship covers tuition or tutoring fees, plus a stipend for travel, living and study expenses.
The Chinese Language Fellowship Program (CLFP) is a nationwide initiative to strengthen the next generation of American scholars focused on China. The program supports American graduate students with a fellowship of up to $50,000 so that they can devote one year to intensive Chinese language training at an institution of the fellow's choice, generally in China or Taiwan.
Chinese Government Scholarship Programme
Established by the Ministry of Education of P.R. China provides both full scholarships and partial scholarships to international students and scholars to study or research at universities in China. All undergraduate programs for international students are instructed in Chinese. Applicants with no command of Chinese are required to take the college preparatory courses for 1-2 years before pursuing major studies. Provides full or partial tuition and a monthly stipend. Contact your country's Chinese Embassy for application information and deadlines.
The Confucius Institute Scholarship program was established by Hanban/Confucius Institute Headquarters in order to encourage students and Chinese language teachers all over the world to study Chinese or conduct research regarding Chinese language and culture in China. Scholarships are offered for a Master's Degree in Teaching Chinese to Speakers of Other Languages (MTCSOL), and one academic year or one academic semester study in China. Open to non-Chinese citizens age 18-35 (MTCSOL applicants age 18-45). Language requirements apply. Provides full tuition and a monthly stipend.
The D. Kim Foundation provides fellowships and grants to support graduate students and young scholars who are working in the history of science and technology in East Asia from the beginning of the 20th century, regardless of their nationality, origins, or gender. Comparative studies of East Asia and the West as well as studies in related fields (mathematics, medicine and public health) are also welcome. One postdoctoral fellowship (up to $55,000) will be awarded annually, and 1-2 fellowships (up to $25,000 each) will be awarded to Ph.D candidates who are writing their dissertations; Travel grants ($2500) are also available.
Applications are invited by the Gandhi Research Foundation (GRF), Jalgaon, Maharashtra, India, for a Residential Research Fellowship Program. This initiative is open to scholars, activists, social workers, and public figures for the purpose of conducting intensive applied research (for 3-6 months, extendable) to underscore the relevance of Gandhian solutions for tackling contemporary problems and crises. The fellows will focus on one, or at the most two, of the thrust areas, which are: rural regeneration, economic sustainability, skill development, employment creation and the promotion of health and nutrition, or alternatively, on a Gandhian topic of contemporary relevance. Free board & lodging are provided along with a monthly stipend (Rs. 15000 – 30000) depending on the candidate's qualifications.
This fellowship funds research that will contribute to studies on Myanmar in any aspect of its wide linguistic, cultural, religious, and ethnic diversity and to better understand the country's past or present political and socio-economic situation. Applicants must be U.S. graduate students currently enrolled in a graduate program. Fellows are awarded between $2,400-$4,400 for a maximum of 4 months, a travel stipend of up to $1,700 and a desk at the Inya Institute in Yangon and access to the institute's library and amenities.
There are seven types of Japanese government-sponsored scholarships available under the Japanese Government (Monbukagakusho) Scholarship program for study in Japan: those for research students, teacher training students, undergraduate university students, Japanese studies students, college of technology students, special training students and Young Leaders Program (YLP) students. Japanese language requirements apply. Scholarship recipients are recruited and initially screened by a Japanese embassy (or consulate general, depending on the country).
The program is offered to young pre- and postdoctoral researchers from the US, the UK, France, Germany and Canada. Held over a 2-month period in the summer, the program provides the participants with an orientation in Japanese language and culture and an opportunity to do cooperative research at a Japanese university or research institute. The program includes International travel (round-trip airfare), a maintenance allowance (534,000 yen) and accommodation. Deadlines vary by country and applicants must be nominated by the official authority in their county – see website.
PhD Bridging Program
The Centre for Human Rights, Multiculturalism, and Migration (CHRM2) is offering facilities for current PhD candidates and early career researchers with a PhD degree who want to complete field research in Indonesia. Fellowships are between 2 weeks and 4 weeks long. Eligible candidates must be researchers in human rights, law, politics, education, gender, sociology, and anthropology. Each fellow will receive 4,000,000 IDR, free housing, and a private office.
The Pierre & Patricia Bikai Fellowship will be awarded to assist one graduate student for two months or two students for one month in conducting archaeological research in Jordan. The fellowship will provide room and board at ACOR and a stipend of $600 per month. The fellowship may be combined with another ACOR fellowship that will assist with travel, or the applicant may find travel funds from other sources. This fellowship is not for field work support, but to allow the awardee to continue study or research at ACOR after the field project has concluded and residency at the ACOR center is required. Open to enrolled graduate students of any nationality except Jordanian citizens.
The Academic Research Institute in Iraq (TARII) is inviting post-doctoral and advanced pre-doctoral researchers to conduct research focused on subjects in historical academic fields from ancient Mesopotamia to modern Iraq. Potential projects include: research in archives in Europe, Turkey, or India, interviews with Iraqis living abroad, remote sensing of ancient Iraqi landscapes, collaboration between a U.S. scholar and an Iraqi living in Iraq. Financial awards are up to  $7,000 and based on merit by a review panel consisting of scholars from member universities.
UNESCO/People's Republic of China (The Great Wall) Co-Sponsored Fellowships Programme
The Government of the People's Republic of China has placed at the disposal of UNESCO for the academic year 2016-2017, under the co-sponsorship of UNESCO, seventy-five (75) fellowships for advanced studies at undergraduate and postgraduate levels. These fellowships are for the benefit of developing Member States in Africa, Asia–Pacific, Latin America, Europe and North America and Arab regions. The fellowships, tenable at a selected number of Chinese universities, are for a duration of one year. These fellowships are in most cases to be conducted in English.
© ProFellow 2021, all rights reserved