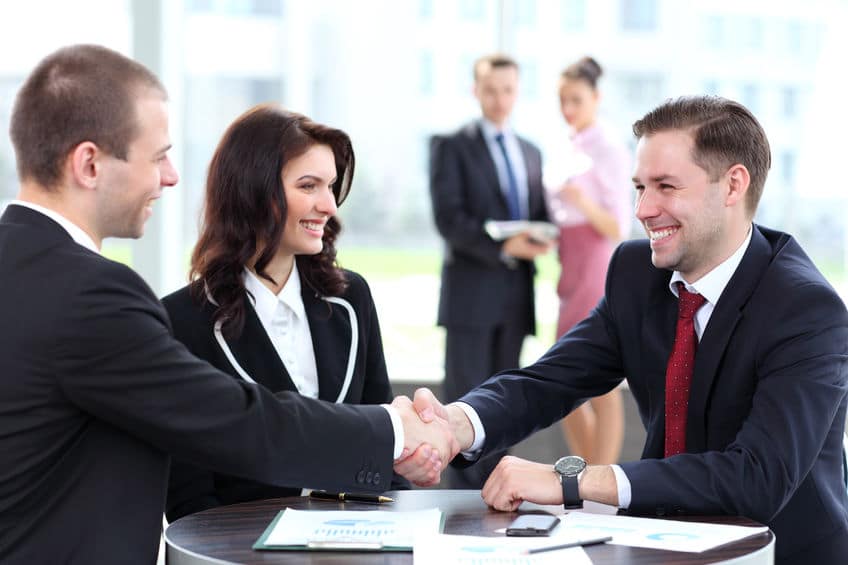 Last updated February 6, 2023
This list includes 18 law fellowships that provide opportunities for new lawyers or law students to gain hands-on experience in their fields. There are short-term law fellowships as well as opportunities to practice law to further the interests of the entire public or advocate on behalf of disenfranchised groups.  If one of these sounds like a good fit for you, make sure to bookmark it to your ProFellow account!
The Ringer Honors Program offers 18-24-month paid fellowships for attorneys in the initial stages of their careers who demonstrate promising ability and interest in copyright law ("Ringer Fellows"). Ringer Fellows work closely with senior attorneys and others in the Office of the General Counsel (OGC), the Office of Policy and International Affairs (PIA), the Office of the Register (REG) and/or the Registration Program Office (RP) on a range of copyright-related law and policy matters. The Program accepts applications from individuals who are in their final year at a U.S.-accredited law school or have graduated from such a law school (receiving a J.D. or LL.M.) within the 5-year period preceding their application date. Ringer Fellows serve as full-time federal employees and are eligible for salary and benefits.
This 12-week professional development fellowship engages fellows in the analytical process that informs US science and technology policy. Fellows develop the basic skills necessary to participate in science policy at the federal, state, or local levels. Graduate and professional school students and those who have completed a graduate degree within the last 5 years may apply. Areas of study may include any social/behavioral science, medical/health discipline, physical or biological science, any field of engineering, law, business, public administration, or any relevant interdisciplinary field. Fellows receive a stipend of $8,500.
The Institute for Justice recruits law students from across the country for its summer fellowship program to substantively contribute to active and future strategic litigation in both state and federal courts. Fellows work closely with IJ attorneys to develop litigation strategies and assist in the nuts and bolts of civil rights litigation. IJ fellows benefit from a summer packed with valuable opportunities to network with and learn from the country's leading liberty advocates, policymakers and practitioners through IJ's summer speakers series and annual Law Student Conference. Fellows are paid $7000 for the 10-week program.
Stanford's Center on Democracy, Development and the Rule of Law is offering a training program for global democratic leaders holding senior roles in their respective fields. The program brings together a group of 25 to 30 mid-career practitioners in law, politics, government, private enterprise, civil society, and international development from transitioning countries. For three weeks during the summer, fellows participate in academic seminars that expose them to the theory and practice of democracy, development, and the rule of law. Delivered by leading Stanford faculty from Stanford Law School, the Graduate School of Business, and the departments of economics and political science.
Equal Justice Works Fellows have the opportunity to design their own Fellowship to address an unmet legal need and underserved community. This Fellowship opportunity allows fellows to leverage their law degree in service of a community or cause of their choice. Throughout the two-year project term, Fellows receive the support they need to focus on helping their community, including: a competitive salary, health insurance and fringe benefits, up to $5,000 in loan repayment assistance per year and Annual Leadership Development Training in Washington, D.C.
A U.S. Student Fulbright Grant allows for individually designed study/research projects that will take place during one academic year (9-12 months) in a country outside the U.S. Applicants design their own projects and will typically work with advisers at foreign universities or other institutes of higher education. The study/research awards are available in approximately 140 countries. For recent BA/BS graduates, graduate and doctoral students, and young professionals including artists, musicians, writers, journalists, and those in law, business, and other professional fields. Undergraduate and graduate students must apply through their institution; professionals and former students can apply through their alma mater or At Large.
The Greenlining Institute -Leadership Academy is offering a year-long advocacy and training program for leaders who have recently completed law school and attained their Juris Doctor by the start of the program. Legal Fellows will be assigned to either the Energy or Environmental Equity program and work at the Oakland, CA office.  Fellows will participate in coalitions, assist team members with developing advocacy strategy, and represent Greenlining before Commissioners, Administrative Law Judges, and legislators. Compensation is $60,000 per year with health benefits with up to $2000 reimbursement for Bar.
The Helton Fellowship Program provides "micro-grants" of $2,000 for law students and new professionals to pursue field work and research with a sponsoring organization on significant issues involving international law, human rights, and related areas. Eligible applicants are in the early stages of their academic and professional careers and demonstrate the potential to make significant contributions to the use and study of international law around the world. Applicants can be of any nationality but must be current law students or recent graduates of a law school (at either the undergraduate or graduate levels).
Independence Foundation is committed to supporting free legal services for residents of the Philadelphia region. Through the Fellowship Program, the Foundation funds the compensation and employment benefits for accomplished young lawyers who have decided to direct their considerable talents to public interest service. The Foundation requires that the focus of all Fellowship work be on direct representation of disadvantaged clients. The Foundation also assists the Fellows in repayment of their often substantial educational loans.
The Open Society Presidential Fellowship is awarded yearly to recent JD, LLM, MPA, MPP, and MBA graduates from accredited law, public policy, and business schools. Based in New York City, fellows pursue work related to human rights, good governance, and justice through an 11-month residence within the Office of the President at the Open Society Foundations. Fellows receive a salary of $65,000 plus benefits. Check website for varying deadlines.
OSF Fellowship in Nonprofit Law
The OSF Fellowship in Nonprofit Law permits a fellow to spend 1 year in residence at the Open Society Foundations Office of the General Counsel, working with the General Counsel and the staff of attorneys on legal issues facing the Foundations. A Fellowship at OSF will provide a recent law school graduate with exposure to an unusually wide variety of legal and organizational issues encountered by private foundations. Fellows are selected for their scholarship, leadership, and commitment to practicing in the field of nonprofit law. The fellowship includes a salary of $65,000+, plus additional benefits.
Program in Law and Public Affairs (LAPA)
The Program in Law and Public Affairs (LAPA) invites outstanding faculty members of any discipline, independent scholars, lawyers, and judges to apply for residential fellowships of 10 months at Princeton University. LAPA Fellows devote the major portion of their time to their own research and writing on law-related subjects of empirical, interpretive, doctrinal and/or normative significance. All applicants must have received a doctorate, juris doctor, or an equivalent professional degree at the time of submission of the fellowship application.
The Reproductive Justice Fellowship Program (RJFP) is a policy-focused fellowship designed to create entry points into the reproductive health, rights, and justice fields and to enhance legal and advocacy capacity at organizations working to advance reproductive justice for all people. RJ Fellows gain hands-on policy advocacy experience and work on cutting edge reproductive health, rights, justice issues, particularly as they affect people of color and other marginalized communities. The fellowship is for 1 year and available to recent law school graduates; a stipend one $55,000 and other benefits are provided.
Described as the "Legal Peace Corps", Skadden Fellowships are for graduating law students who wish to devote their professional lives to providing legal services to the underprivileged. Fellowships are awarded for two years and include a salary of approximately $54,000 per year, $2,000 stipend for training, and pays all fringe benefits to which an employee of the sponsoring organization would be entitled. Applicants must secure a potential position with a sponsoring public interest organization before applying for a Fellowship.
The Walter Sondheim Jr. Public Service Law Fellowship is offered to students attending either of Maryland's two law schools, The University of Maryland Francis King Carey School of Law and the University of Baltimore School of Law.  Fellows intern in the public service law sector, usually within the Office of the State's Attorney for Baltimore City, the Maryland Attorney General's Office, or in a nonprofit or government organization which assists in providing legal services to low-income or under-represented individuals or groups.  Fellows are paid a $3,000 stipend and the program runs from May to August.
The Women's Law and Public Policy Fellowship Program (WLPPFP) offers Fellowships for public interest lawyers from the United States who are committed to advancing women's rights throughout their careers. Throughout the Fellowship year, participants gain invaluable experience by working on women's issues in Washington, D.C. with a public interest organization or governmental agency and by participating in educational and professional development opportunities organized by WLPPFP. The program offers both one-year and two-year fellowship opportunities. Both men and women can apply. Fellows receive an annual stipend of approximately $50,000-60,000
© Victoria Johnson 2019, all rights reserved