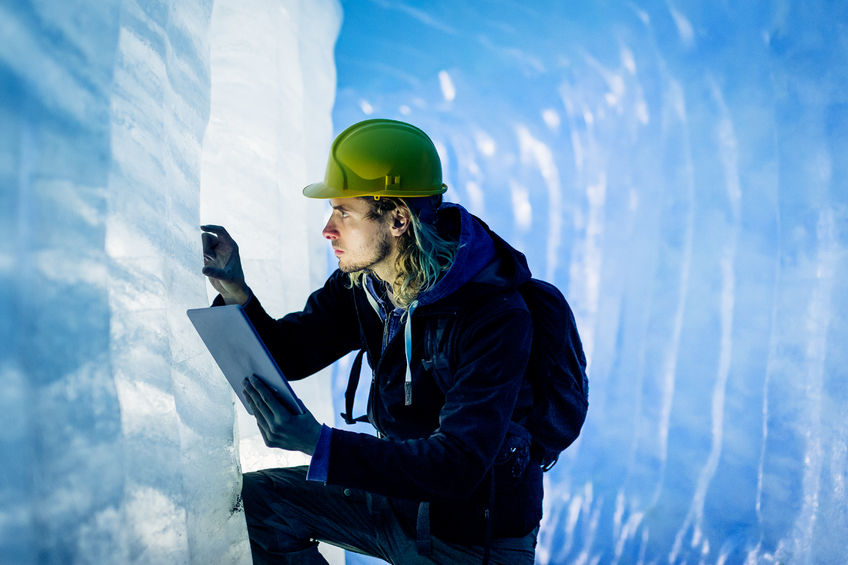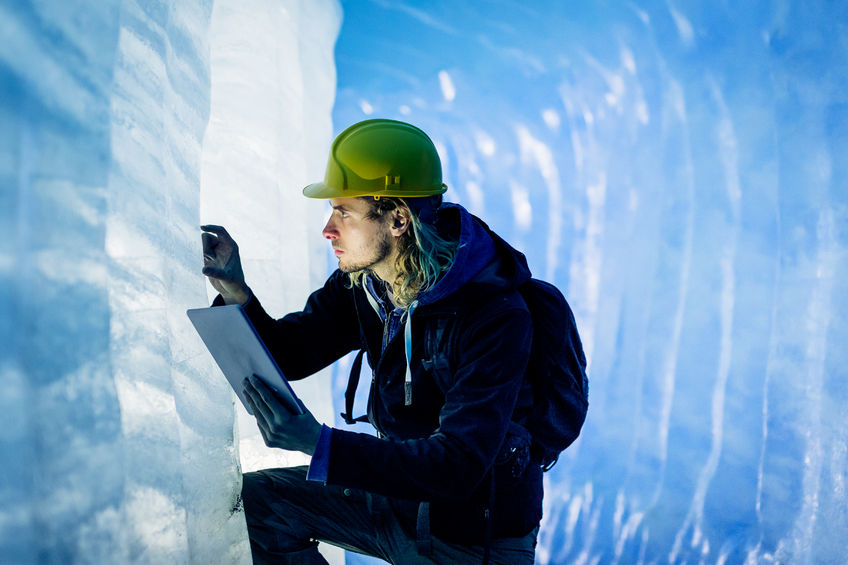 Climate change is an important issue facing the earth and its residents. Due to the need for innovation in this field, there are many fellowships to support full-time research, work and innovation to address climate change. This list highlights 18 opportunities from our database that fund climate change related projects and research. Included are fellowships for leaders globally to pursue advocacy, journalism, scientific research, conservation, business, and international exchange between countries including Scotland, Germany, Australia and the U.S.
The mission of Green Corps is to recruit and train organizers, provide field support for today's critical environmental campaigns, and graduate activists who possess the skills, temperament and commitment needed to fight and win tomorrow's environmental battles. Green Corps' one-year, full-time, paid Field School for Environmental Organizing includes intensive classroom training, hands-on field experience running urgent environmental campaigns, and career placement in positions with leading environmental groups. Salary for this position is $25,000.
EDF Climate Corps seeks top graduate students studying business, engineering, sustainability, environmental management, public policy, or other relevant degrees, who are eligible to work in the United States. Over the course of 10-12 weeks, EDF Climate Corps fellows are embedded within leading organizations to identify customized energy management solutions. Fellows are paid $1,250/week and reimbursed for travel expenses to the May training and fall Energy Solutions Exchange (network) event.
The Nathan Cummings Foundation Fellowship supports visionary leaders by giving them boundless space to turn an inspired idea in the field of social justice into a world-changing reality. The Fellowship awards three individuals up to $150,000 each to pursue an innovative project that seeks to address a challenge related to climate change or inequality – or within the intersection of these two major issues. Fellows will be thought partners informing the Foundation's work and will have the use of a dedicated office at NCF's New York City headquarters. Only U.S. citizens whose projects are focused on work within the U.S. are eligible for the Fellowship at this time.
The Science to Action Fellowship supports graduate students in developing a product that puts science into action, directly applying scientific research related to climate change impacts on fish, wildlife, or ecosystems to decision making about natural resources. During the fellowship year and beyond, Fellows benefit from collaborations with university and USGS mentors, from interactions with other colleagues and partners of USGS, and from exposure to high priority, real-world challenges in the natural resources policy arena. The program is open to Master's and Doctoral students at any Climate Science Center consortium institution. Fellows receive a financial award of $10,000 each.
The Ann & Tom Friedman Fellows for Science Program recognizes and supports the key role that science plays in achieving Conservation International's conservation goals. During the two-year program, Friedman Science Fellows have the opportunity to participate in a cohort program that will provide leadership training, site visits and mentoring. Supported by CI's vast network of staff and partners, they will effectively advance their research and its application on the ground in our priority regions around the world. Fellows receive an annual salary plus paid vacation time.
The Lui-Walton Innovators Fellowship Program strategically combines the collaborative effort of recognized leaders and emerging talent to address critical conservation issues at a global, regional and local level. Throughout a two-year program, Lui-Walton Fellows work alongside CI's program and field staff to address global conservation challenges. The Lui-Walton Fellowship is distinguished by four key areas of opportunity: travel, access to resources, professional development and direct participation in CI programs. Fellows receive an annual salary and other benefits.
An SEI Climate Corps Fellowship provides professional development opportunities for emerging leaders through implementation of sustainability and resiliency projects with local governments, nonprofits, and for-profit businesses. Along with extensive personal development and training, Fellows receive a modest stipend and other benefits. The Fellowship typically begins in early September and ends in June. Applications are accepted on a rolling basis: submit applications as soon as possible in order to receive priority placement consideration.
The AVANGRID Foundation scholarship program is open to students of US nationality to pursue Master's-level work with an emphasis on sustainable energy, energy efficiency and climate-related areas of study, in addition to more specific business areas. Applicants should be intending to start a full-time, on-campus Master's programme at the University of Edinburgh, Scotland. The grants cover full tuition, fees and health insurance and a monthly stipend of £1,200.
Project Drawdown offers a small number of competitive fellowships to exceptional PhD students, scholars, and seasoned professionals from around the world. Fellows work with Project Drawdown's research team to develop realistic, solution-specific models, technical reports, and policy memos projecting the financial and climate impacts of existing solutions deployed at scale over the next thirty years. Fellows also take part in a number of professional development opportunities providing practical tools and experience to enhance their career development. These opportunities will be available for fellows both during and after the fellowship period.
The fellowships allow American and German experts from journalism, the public sector, think tanks, nonprofits, law, and cultural organizations to research and assess the most pressing topics on the transatlantic agenda while engaging with their counterparts overseas. Proposals must address one of the following global trends: climate change and sustainability, demographics and social change, technological breakthroughs, and urbanization. The fellowships allow Americans to travel to Germany and Germans to travel to the United States for at least 3 weeks to conduct research. Fellows receive a $5,000 stipend, which covers transatlantic airfare and domestic travel, as well as room and board, for a minimum of 21 days.
This fellowship program is designed to provide an independent research opportunity to recently graduated PhDs who want to pursue interests that align with the NOAA Climate Program Office. The program focuses on observing, understanding, modeling, and predicting the climate system on seasonal and longer time scales. Experienced scientists at U.S. universities and research institutions host the appointed fellows providing mentoring and a collaborative environment to carry out their research projects. Preference is given to new graduates who are seeking their first fellowship and who have held a PhD for no more than three years.
The program brings early career professionals from Alliance of Small Island States (AOSIS) member countries to New York for one year to participate as part of each Fellow's national delegation to the United Nations Framework Convention on Climate Change (UNFCCC) and United Nations. Fellows participate in a yearlong training program, including on-going negotiation skills training and media training. It is expected that, after their fellowship, Fellows will return to their home governments and continue to engage on these issues and in the UNFCCC process.
CivicSpark is a Governor's Initiative AmeriCorps program in California dedicated to building capacity for local governments to address climate change. Fellows have the chance to gain valuable experience in their field, build office professional skills, and develop a strong network, while creating a lasting difference. The program offers two fellowship tracks: the CivicSpark Climate Action Fellowship (48 fellows) and the CivicSpark Water Action Fellowship. Fellows received a Living Allowance (before taxes) spread evenly over 11 months; a Segal Education Award of $5,775 at the completion of service; and health insurance, among other benefits.
The fellowship allows young climate experts from developing countries to spend a year in Germany working on a research-based project of their own choice in the field of climate protection and climate-related resource conservation. Fellows are free to choose their own hosts. Submit an application if you come from a non-European transition or developing country and are active in any of the following areas: scientific, engineering-based, legal, economic, health-related or social aspects of climate change. Intensive German language study provided, as well as travel and stipend of 2,150 – 2,750 EUR per month.
The Fulbright-Anne Wexler Scholarships enables Australian and U.S. postgraduate students with strong academic credentials and leadership potential to undertake a two-year Master's degree in Australia or the U.S. focusing in public policy. These may include key areas such as health, sustainability, energy, climate change, regional security, education, political science, history or governmental relations. The award includes tuition, a living stipend and travel. Two Fulbright Anne Wexler Scholarships will be awarded annually: one for an Australian citizen and one for an American (US) citizen.
Wild Gift supports social entrepreneurs ages 21-35 in creating early-stage break-through approaches that will help adaptation to and/or mitigation of the impact of climate change on natural and human systems. The 16-month Fellowship delivers a unique program of leadership mentoring, technical assistance, seed funding up to $10,000, networking, and other related services to lift the Fellows' ventures off the ground. In addition, each Fellow receives the "Wild Gift" – two wilderness immersion experiences connecting them to the natural world on a very personal level.
Aimed at early and mid-career journalists, the Fellowship presents an opportunity to report ambitious long-form stories on the full range of subjects under the rubric of food systems: agricultural and nutritional policy, the food industry, food science, technology and culture, farming, agriculture and the environment (including climate change), global trade and supply chains, food system security and public health. We will award 10 early and mid-career journalists $10,000 to travel and report these stories. The fellowship is open to both print and audio journalists.
The Mercator – IPC Fellowship Program allows outstanding young academics, journalists and civil society activists especially but not exclusively from Germany to work on academic and practical projects at Istanbul Policy Center (IPC) in three thematic areas: EU/German-Turkish relations, Climate Change and Education. Mercator – IPC Fellowships are granted to young scholars and professionals and Mercator – IPC Senior Fellowships are granted to internationally renowned scholars who have already made a significant contribution to German-Turkish or European-Turkish relations. Fellowships are available for 6 to 12 months.
© Victoria Johnson 2017, all rights reserved