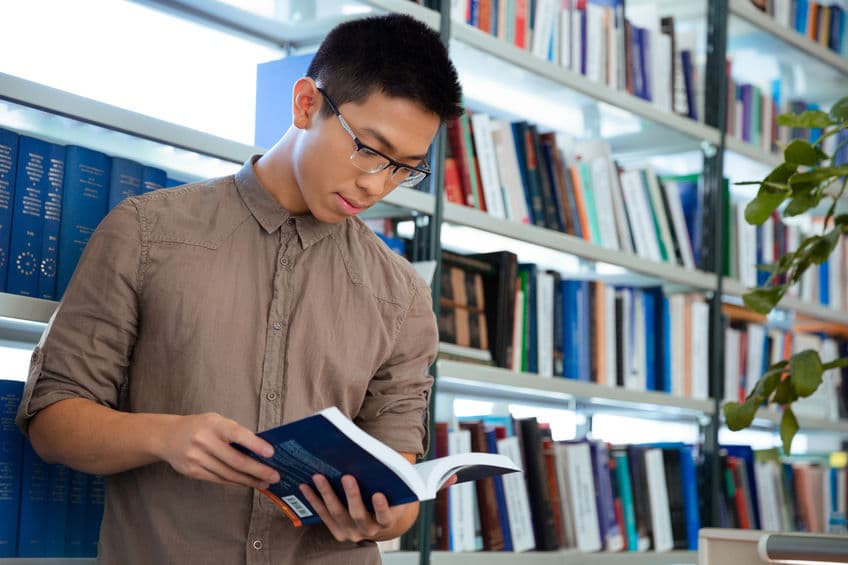 If you're looking for funding to do research in the field of history, look no further! These fellowships offer opportunities to students, academics, and independent researchers all over the United States and the world. If one of these sounds like a great fit for you, be sure to bookmark it to your ProFellow account!
The Alfred D. Chandler Jr. International Visiting Scholar in Business History Program invites established scholars in business history based outside the United States to spend a period of time in residence at Harvard Business School. The Chandler International Visiting Scholar is expected to interact with faculty and researchers, present work at research seminars, and conduct business history research. Recipients will be given a $7,000 stipend (payable at the end of their visit). The program requires a two-month minimum length of stay. Scholars may stay up to a maximum of six months.
The Alliance for Historical Dialogue and Accountability Fellowship is designed for lawyers, journalists, teachers, social workers, community organizers, artists, scholars and other human rights activists working on issues related to dealing with the past such as: transitional justice, historical dialogue, memory studies, historical justice, oral history, history education. Applicants who are mid-career and hold full or part-time jobs pursuing their advocacy efforts are preferred. The program lasts a full academic semester, from late August to mid-December, and fellows are required to be in residence in New York City for this period. After the ISHR selection committee conducts its selection process, it makes every effort to secure funding for shortlisted Fellows to attend the program.
The Academy welcomes applications from emerging and established scholars, writers, and professionals who wish to engage in independent study in Berlin. Approximately 24 Berlin Prizes are conferred annually. Past recipients have included historians, economists, poets and novelists, journalists, legal scholars, anthropologists, musicologists, and public policy experts, among others. Fellowships are typically awarded for an academic semester or, on occasion, for an entire academic year. Bosch Fellowships in Public Policy may be awarded for shorter stays of 6-8 weeks. Benefits include round-trip airfare, partial board, a $5,000 monthly stipend, and accommodations at the Academy's lakeside Hans Arnhold Center in the Berlin-Wannsee district. Fellowships are restricted to individuals based permanently in the U.S.
Fellows will create archival collections that reflect the histories and perspectives of marginalized groups within the South Asian American community. These include communities that are working class, undocumented, LGBTQ+, Dalit, Muslim, Indo-Caribbean, or otherwise overlooked in mainstream South Asian American narratives. This fellowship program is open to all US-based individuals who are members of the community they will be archiving, or in which they otherwise have deep existing relationships. No formal archival training is necessary, but applicants should have a strong demonstrable interest and commitment to community memory and storytelling.
The Baird Society Resident Scholar Program was established to support the study of some of SI Libraries' most unique and valuable holdings: its Special Collections. Stipends of $3,500 per month for up to six months are available for individuals working on a topic relating to these collections. Historians, librarians, doctoral students, and post-doctoral scholars are welcome to apply. Scholars must be in residence at the Smithsonian during the award period. While the Libraries' extensive general collections may be used to support scholars' research, the focus of their projects must center around Special Collections located in DC and NYC.
The Historian-in-Residence Fellowship offers distinguished historians the opportunity to spend up to 24 months at CFR writing a book about a significant historical event that offers lessons that can be applied to contemporary foreign policy challenges. The fellowship is open to university or college professors as well as to historians unaffiliated with an institution who have an outstanding record of historical writing and research. The fellow has the choice to work at CFR's office in New York or Washington, DC. Stipend is commensurate with work experience and includes benefits.
History Colorado is offering a fall fellowship for individuals to work at the Center for Colorado Women's History of the Byers-Evans House Museum. Eligible applicants are scholars, musicians, writers activists and/or artists who are focused on Colorado's history in the interdisciplinary fields of women's studies, gender studies and ethnic studies. All fellows must work on a project to be presented within 60 days of the completion of the fellowship and will be presented with a $5,000 stipend.
The Hodson-Brown Library Fellowship supports work by academics, independent scholars and writers working on significant projects relating to the literature, history, culture, or art of the Americas before 1830. Candidates with a U.S. history topic are strongly encouraged to concentrate on the period prior to 1801. The fellowship is also open to filmmakers, novelists, creative and performing artists, and others working on projects that draw on this period of history. The fellowship award supports two months of research and two months of writing. The stipend is $5,000 per month for a total of $20,000, plus housing and university privileges.
The J. S. Lee Memorial Fellowship Programme supports curators, museum professionals and art history research academics taking part in Chinese art. The fellowship supports professionals in Chinese art history, curatorship, archaeology, conservation, museum management and museum education. The programme also seeks to offer professional development opportunities to the fellows through collaborative research projects and travel to overseas museums. Round trip airfare and all expenses will be covered throughout the duration of the fellowship, which is anywhere between 4 and 12 months long.
The fellowship enables established scholars from around the world whose primary interest is the business and economic history of the United States to spend time in residence at Harvard Business School. The main activities of the Thomas K. McCraw Fellow will be to conduct research in the archives of Baker Library or in other Boston-area libraries, present his or her work at a seminar, and interact with HBS faculty. The Thomas K. McCraw Fellow will receive a stipend of $7,000 to cover travel and living expenses. Fellows are expected to be in residence for a minimum of two months.
© Victoria Johnson / ProFellow, LLC 2021, all rights reserved.