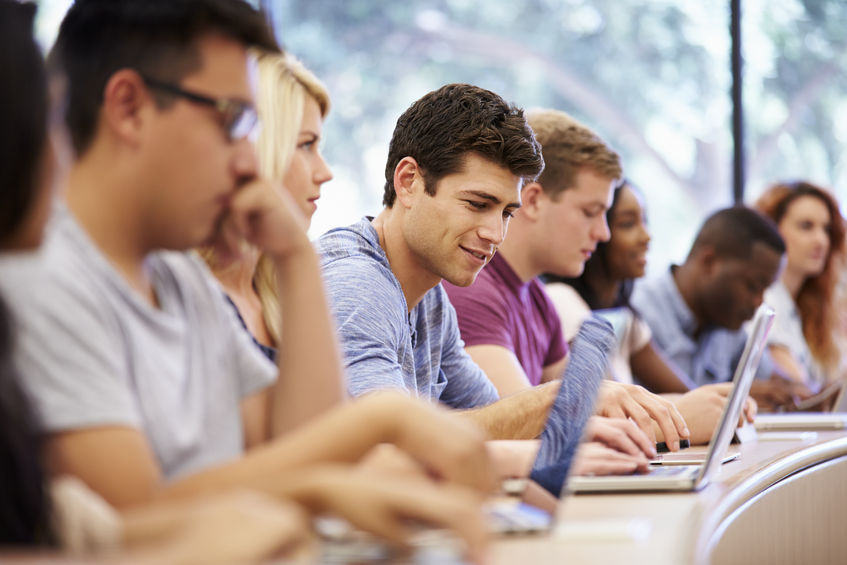 Last updated February 12, 2022
Whether you're seeking a tuition scholarship, summer work experience, or funding for scholarly research, there is a wide range of graduate fellowships for students interested in public policy and administration. Whatever your field – law, journalism, health care, economics, environmental management, or political science – there is a public policy fellowship for you! The opportunities below include research fellowships in the U.S. and abroad, and scholarships to fund a Master's in Public Policy (MPP) or Master's in Public Administration (MPA).
Check out these 19 graduate fellowships in public policy and administration, and be sure to bookmark fellowships of interest to your ProFellow account.
The Congressional Fellowships on Women and Public Policy are designed to train potential leaders in public policy formation to examine issues from the perspective, experiences, and needs of women. Fellows gain practical policymaking experience and graduate credit as they work from January to August in Congressional offices. The fellowships are extended to students who are currently enrolled in a graduate program at an accredited institution in the United States or who have completed such a program within the past 18 months. Fellows receive a bi-weekly stipend and funding for health insurance.
The PPIA Fellowship Program is designed to prepare college juniors or rising seniors from diverse backgrounds for graduate studies in public and/or international affairs and groom them for professional roles in public service. The fellowship is a series of educational and developmental programs that span from the end of a student's junior year in college to the completion of a Master's degree in public policy, public administration and/or international affairs. The fellowship includes full tuition to attend PPIA Junior Summer Institute, plus a stipend of up to $1,500. Minimum of $5,000 toward graduate school tuition also included.
The Fulbright-Anne Wexler Scholarships enables Australian and U.S. postgraduate students with strong academic credentials and leadership potential to undertake a two-year Master's degree in Australia or the U.S. focusing on public policy. These may include key areas such as health, sustainability, energy, climate change, regional security, education, political science, history or governmental relations. The award includes tuition, a living stipend and travel. Two Fulbright-Anne Wexler Scholarships will be awarded annually: one for an Australian citizen and one for an American (US) citizen.
The fellowship is an opportunity for currently enrolled undergraduates and graduates from the United States and Puerto Rico, with a strong interest in the U.S. Hispanic community, to spend one semester (12-15 weeks) working with Congress and other respected corporations in Washington, D.C., and earn academic credit hours. Fellows work on project-based programs that provide hands-on experience working in public policy. The fellowship provides round-trip airfare, lodging, books and research expenses, a monthly transportation stipend, and a $2,000 living stipend. Candidates must be U.S. citizens or permanent residents.
The Frédéric Bastiat Fellowship is a one-year, competitive fellowship program awarded to graduate students attending Master's, Juris Doctoral, and doctoral programs in a variety of fields including economics, law, political science, and public policy. The aim of this fellowship is to introduce students to the Austrian, Virginia, and Bloomington schools of political economy as academic foundations for pursuing contemporary policy analysis. The total award of up to $5,000 includes a stipend, travel, and lodging to attend colloquia hosted by the Mercatus Center. Bastiat Fellows are eligible to apply for conference and research support.
The Mercatus MA Fellowship is a two-year, competitive, full-time fellowship program for students pursuing a Master's degree in economics at George Mason University who are interested in gaining an advanced degree in applied economics in preparation for a career in public policy. Students who anticipate working in public policy—as researchers, policy analysts, journalists, etc.—are ideal candidates for this fellowship. The total award of up to $80,000 (over two years) includes a monthly stipend, full tuition support (nine credits per semester), and practical experience conducting and disseminating research with Mercatus scholars and staff on pertinent policy issues.
The National Urban Fellows' program is a rigorous, 14-month, full-time graduate degree program comprising two semesters of academic course work and a nine-month mentorship assignment. Fellows receive a $25,000 stipend, health insurance, a book allowance, relocation and travel reimbursement, and full payment of tuition, in addition to their ongoing personal and professional development. The program culminates in a Master of Public Administration (MPA) degree from the City University of New York's Bernard M. Baruch College, School of Public Affairs.
The Florida Gubernatorial Fellows Program is a non-partisan program that immerses students from public and private universities in key areas of state government. During their 9-month tenure in Tallahassee, Fellows receive advanced on-the-job training as well as an invaluable front-line view of the inner workings of government. This program is open to full-time undergraduate (juniors and seniors) and graduate students in the state of Florida. In order to maintain full-time status, students take courses at Florida State University, online courses, or fulfill internship and directed independent study requirements.
This program offers college graduates a paid, full-time legislative staff position in the California State Capitol for 11 months. The fellowship program's primary goals include exposing people with diverse life experiences and backgrounds to the legislative process by providing research and other professional staff assistance to the Senate. Senate Fellows receive fully paid enrollment at California State University, Sacramento (Sacramento State), and earn graduate units for seminars taught by faculty from Sacramento State's Government Department. The graduate seminars are a required segment of the fellowship program.
The Margaret E. Mahoney Fellowship in Health Policy program provides stipends for outstanding Master's-level medical, dental, public health, public policy, and graduate nursing students enrolled at schools in the United States to conduct summer research projects on some aspect of health care delivery transformation for vulnerable populations and/or early childhood health and development, with an emphasis on policy implications. Fellows are also required to participate in a variety of leadership development activities and will have the opportunity to meet local and national health policy leaders. Fellows will receive a stipend of $6,000 intended to cover living expenses.
The NOAA Sea Grant John A. Knauss Marine Policy Fellowship, established in 1979, provides a unique educational experience to graduate students who have an interest in ocean, coastal and Great Lakes resources and in the national policy decisions affecting those resources. The program matches highly qualified graduate students with "hosts" in the legislative and executive branch of government located in the Washington, D.C. area, for a one-year paid fellowship. The fellowship provides up to $56,500 to each Fellow.
Alaska Sea Grant, located at the University of Alaska Fairbanks, is offering graduate students, or those who recently completed their degree, the opportunity to acquire on-the-job-training in Alaska-based federal and state agencies for one year as part of ASG's State Fellowship Program. This is a paid fellowship ($3,500 per month for a total of $42,000) for highly motivated and qualified applicants who are focused on science or policy that affects Alaska's marine and freshwater resources. Applicants must be U.S. citizens. Alaska residents and students completing their degrees at Alaska institutions will be given preference.
The Wexner Foundation annually supports up to 10 Israeli government and public service professionals as they pursue a one-year mid-career Master's in Public Administration from HKS with the goal of providing Israel's next generation of public leaders with superlative training. The Wexner Foundation supplements the Fellow's academic curriculum with weekly seminars and institutes devoted to the exploration of professional and personal development, public service and partnerships, and engagement with the North American Jewish community. The fellowship includes all tuition and fees, living and travel stipends and leadership training courses.
Civil Society Leadership Awards
The Civil Society Leadership Awards (CSLA) provide fully funded scholarships for Master's degree study to individuals who clearly demonstrate academic and professional excellence and a deep commitment to leading positive social change in their communities. Competition for the CSLAs is open and merit-based. Selection is based on an applicant's fit with the program's objectives as well as the graduate admissions criteria of the participating universities. Applicants must demonstrate a clear commitment to return to their home country or region to continue supporting open society development.
EDF Climate Corps seeks top graduate students studying business, engineering, sustainability, environmental management, public policy, or other relevant degrees, who are eligible to work in the United States. Over the course of 10-12 weeks, EDF Climate Corps fellows are embedded within leading organizations to identify customized energy management solutions. Fellows are paid $1,250/week and reimbursed for travel expenses to the May training and fall Energy Solutions Exchange (network) event.
The Fellowship for Serving African-American Communities at Harvard Kennedy School brings together diverse and talented emerging leaders based on their demonstrated leadership promise and demonstrated interest in reducing disparities in African-American communities through efforts in health care, education, economic development, public policy, criminal justice reform, social entrepreneurship, and a variety of other fields. Fellows are awarded a full tuition scholarship and health fees and are eligible for a stipend up to $10K. This fellowship is open to applicants entering their first year of study in any of the Harvard Kennedy School's Masters' degree programs. 
Schwarzman Scholars is a highly selective, one-year Master's program at Tsinghua University in Beijing, China. Whether in politics, business or science, the success of future leaders around the world will depend upon an understanding of China's role in global trends. Students will live and study together on the campus of Schwarzman College, a newly built, state-of-the-art facility where all classes will be taught in English. Students can pursue a degree in Public Policy, Economics and Business, or International Studies. Schwarzman Scholars receive tuition and a stipend, room and board, RT travel, and an in-country study tour.
© Victoria Johnson 2017, all rights reserved.