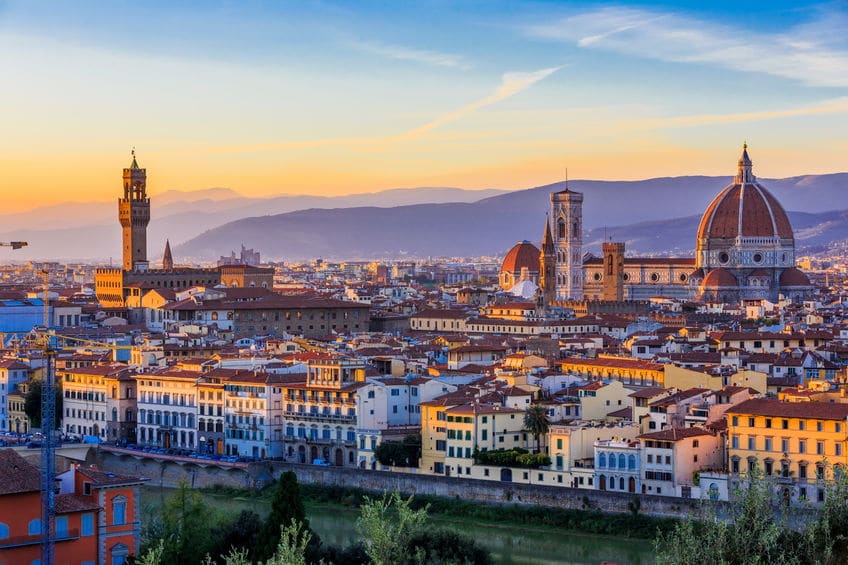 If you are interested in getting funding to go to graduate school in Europe, check out these fellowship programs! Many of these are open to all disciplines, including STEM subjects, creative arts, and the social sciences. There are long-term, short-term, and summer programs. If one of these sounds like a great fit for you, be sure to bookmark it to your ProFellow account!
Each year, the AAF/Seebacher Prize for Fine Arts offers U.S.-based fine arts graduate students, or those who have completed their graduate studies within the past 2 years, the opportunity to study at the International Summer Academy of Fine Arts Salzburg in Austria. Up to 5, Fine Arts Fellows are selected annually by a jury of artists and arts professionals. Fellows are invited to attend a specific course at the Summer Academy and participate in daily classes for 2-5 weeks. The fellowship covers tuition to one Summer Academy course, $1,000 for travel expenses, accommodation, and a small stipend.
The American-Scandinavian Foundation (ASF) offers year-long fellowships of up to $23,000 and short-term (1-3 months) fellowships of up to $5,000 to graduate students (preferably conducting dissertation research) and academic professionals interested in pursuing research or creative-arts projects in the Nordic region (Denmark, Greenland, Faroe Islands, Finland, Iceland, Norway, Sámpi, and Sweden). ASF's award program for study and research abroad has been the Foundation's most long-standing commitment to educational exchange. Awards are made in all fields.
American-Scandinavian Foundation Grants
The American-Scandinavian Foundation (ASF) offers grants (up to $5,000) to individuals to pursue research, study, or creative arts projects in one or more Scandinavian countries for 1-3 months. Grants are considered especially suitable for post-graduate scholars, professionals, and candidates in the arts to carry out research or study visits. Applicants must be United States citizens or permanent residents. Candidates must have at least some ability in the language of the host country.
This fellowship provides promising young conductors the opportunity to spend up to 4 weeks at the Salzburg Festival observing the world's leading conductors and artists at work during rehearsals and performances. The chance to observe and meet the maestros is an unforgettable experience for any young conductor. Qualified young conductors who have recently finished their academic studies or who are working toward graduate diplomas in conducting at top-ranking American music schools, up to the age of 30, may apply. Proficiency in English is required; working knowledge of German is desirable. Non-US citizens are welcome to apply.
The ARIT fellowships support research in Turkey for the academic year. Scholars and advanced graduate students engaged in research on ancient, medieval, or modern times in Turkey, in any humanities and social sciences field, are eligible to apply. Non-U.S. applicants who reside in the U.S. or Canada are expected to maintain an affiliation with an educational institution in the U.S. or Canada.
The American Research Institute in Turkey will offer 15 fellowships for advanced students for participation in the summer program in intensive advanced Turkish language at Boğaziçi University in Istanbul. This intensive program offers the equivalent of one full academic year of study in Turkish at the college level. The fellowships cover round-trip airfare to Istanbul, application and tuition fees, and a maintenance stipend. Applicants must be a citizen, national, or permanent resident of the United States and be currently enrolled in an undergraduate or graduate-level academic program, or by faculty.
The Atlantic Residential Fellowship supports applicants in taking the one-year MSc Inequalities and Social Science (MISS) at the London School of Economics, with dedicated mentorship, as well as engaging with the wider work of the Atlantic Fellows programme. The Fellowship includes all tuition fees, a stipend to cover living costs whilst in London, and expenses for attendance at Atlantic Fellows events. Applicants must meet the conditions of the MSc Inequalities and Social Science at LSE.
The Belgian American Educational Foundation (B.A.E.F.) encourages applications for fellowships for advanced study or research during one academic year at a Belgian University or institution of higher learning. The B.A.E.F. will award up to ten fellowships as outright non-renewable grants carrying a stipend of $27,000 for Master's or Ph.D. students and $32,000 for Post-doctoral Fellows. Applicants must be citizens or permanent residents of the United States. Applicants must also either be registered in a graduate program towards a Ph.D. or equivalent degree in the U.S., plan to register in a graduate program (Master's or Ph.D.) in Belgium, or currently hold a Master's, Ph.D., or equivalent degree.
The Program supports North American scholars in all social science and humanities disciplines, including historians working on modern and contemporary German and European history. Applicants must be U.S. or Canadian nationals or permanent residents who are either full-time graduate students who have completed all coursework required for a Ph.D. or have received their doctorates within the past two calendar years. Awards provide between 10 and 12 months of research support and a generous travel allowance for intra-European research.
This intensive 12-month action learning programme gives successful candidates the combined opportunity to gain hands-on experience working with some of Ireland's leading food companies and also gain a Master's degree. The fellowship includes in-market placement with Bord Bia clients (based overseas) from early August to June in locations which may include New York, London, Dubai, Sydney, Shanghai, Paris, Amsterdam, Madrid, Milan, Moscow, Düsseldorf, and Warsaw. Applications are welcomed from all graduates with a minimum of 2-3 years of work experience. 100% Tuition Fees & €22,800 bursary paid.
Three-year Ph.D. studentships and M.Phil. Bursaries are open to UK or EU graduate students who are registered for the Ph.D. degree (or NOTAF, CPGS) or M.Phil. in any branch of study within the University. Cambridge University will offer to fund up to 100 EU students. Applicants must have applied for a Research Council award if they are eligible. The Ph.D. award makes provision for the University Composition and College Fees plus a maintenance stipend (subject to residency criteria).
Cambridge University will offer via the Cambridge Trusts at least 80 awards to Overseas Students who embark on a research programme leading to the Ph.D. Each award has a maximum duration of three years and will underwrite the full cost of fees and maintenance for the duration of the course. In order to be eligible for a CISS award commencing in the next academic year, you must have applied for admission/continuation as a graduate student to the University of Cambridge.
Chevening offers a unique opportunity for future leaders, influencers, and decision-makers from all over the world to develop professionally and academically, network extensively, experience UK culture, and build lasting positive relationships with the UK. The program provides full or part funding for full-time courses at the postgraduate level, normally a one-year Master's degree at any UK University. To be eligible for a Chevening Award you must be a citizen of a Chevening-eligible country; return to your country of citizenship for a minimum of two years after your award has ended, and apply to three different eligible UK university courses.
CIMI provides fellowships for students enrolled in a Master's course in Mathematics or Computer Science in one of the programs associated with CIMI. Fellowships are open to French and foreign students and awarded on the basis of the quality of their academic records. Candidates must be in either the first or second year of their Master's program. Fellows receive a stipend of 600€ per month for first-year students and 1,000€ per month for second-year students, for a period of 10 months. Fellows must reside in Toulouse, France for the duration of the fellowship.
EMGIP (Émigré Memorial German Internship Program) offers US and Canadian students internship opportunities in the German parliament, the Bundestag. The internships are 2 months long in positions matching the student's interest and experience. In addition to contributing to the respective offices, interns have the opportunity to study legislative and administrative procedures in the German parliament. Participants should be advanced undergraduates or graduate students in fields such as political science, international relations, law, history, economics, or German. Students must be fluent in German.
The Global Campus South East Europe – European Regional Master's Programme in Democracy and Human Rights in South East Europe is a one-year, full-time, interdisciplinary programme. Its aim is the development of democracy and human rights in South East Europe. It is a joint initiative by the University of Sarajevo and the University of Bologna. The Programme awards students with 60 ECTS and a double-degree diploma from both founding universities (UNSA and UNIBO). 30 students from target countries will receive full scholarships covering tuition fees, living, and travel expenses.
Up to 12 Mitchell Scholars between ages 18 and 30 are chosen annually for one year of postgraduate study in any discipline offered by institutions of higher learning in Ireland and Northern Ireland. Applicants are judged on three criteria: scholarship, leadership, and a sustained commitment to community and public service. The Mitchell Scholars Program provides tuition, accommodations, a living expenses stipend, and an international travel stipend. An applicant who is a full-time or part-time undergraduate student must submit an institutional endorsement at the time of application. Graduate students and former students do not need an institutional endorsement and none should be submitted.
The High North Fellowship program offers scholarships to students from Canada, Japan, Russia, South Korea, and the US who attend an institution in Northern Norway as part of their higher education. The program is funded by the Ministry of Foreign Affairs. Each fellowship recipient receives a monthly stipend of approximately NOK 9440 and a travel grant of the same amount. Institutions of higher education in Norway do not charge tuition from international students, and the stipend is intended to cover housing and living expenses. The program is mainly targeted at students at the master's and bachelor's levels but is also open to Ph.D. students. Application deadlines vary, but most are in April/May for the following fall semester and in October/November for the following spring semester. 
Marshall Scholarships finance young Americans of high ability to study for a graduate degree in the United Kingdom. Up to forty Scholars are selected each year to study at the graduate level at a UK institution in any field of study. To be eligible, candidates must be U.S. citizens and have obtained a grade point average of not less than 3.7 (or A-) on their undergraduate degree. Apply through your university and check with your university for internal deadlines.
The Master Projects Fellowship Programme aims to support university graduates from all over the world to enroll in the URV / ICIQ Master in Synthesis, Catalysis, and Molecular Design or other Master's programs and to follow a research project in the area of chemistry that ultimately leads to the completion of a Master's Degree. Selected graduate students will be awarded a scholarship for full-time studies in order to achieve a Master's degree.
The Rhodes Scholarships are postgraduate awards supporting outstanding all-around students at the University of Oxford, and providing transformative opportunities for young leaders. Established in 1903 under the will of Cecil Rhodes, the Rhodes is the oldest and perhaps the most prestigious international graduate scholarship program in the world. A class of 83 Scholars is selected each year. Please review the website for country-specific citizenship, age and academic eligibility requirements, and deadlines.
Looking for more graduate funding awards? Sign up to discover and bookmark more than 1,300 professional and academic fellowships in the ProFellow database.
© ProFellow, LLC 2021, all rights reserved.