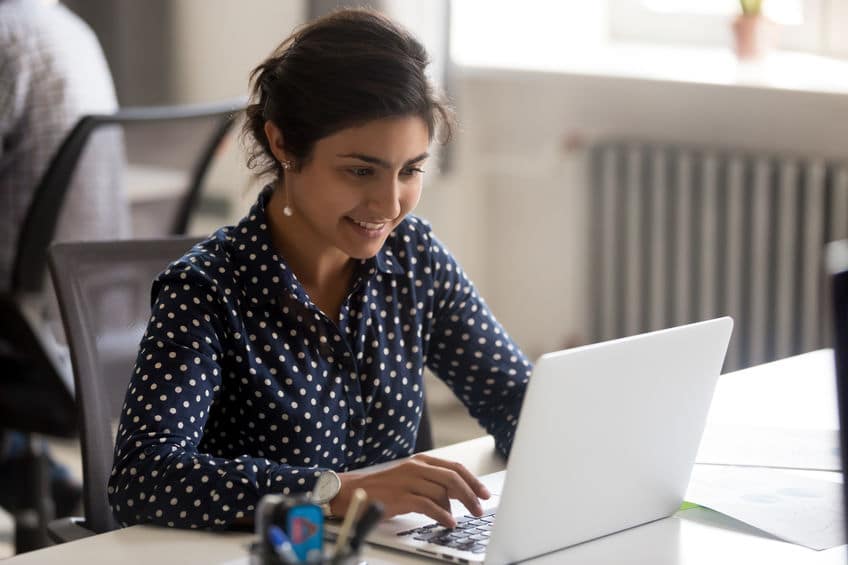 If you're looking for a way to fully fund your Ph.D. or a unique way to expand your academic research, these fellowships can make that happen! This list includes opportunities for upcoming and current graduate students that take place all over the world – including Mongolia, Japan, France, and other countries. If one of these sounds exciting to you, make sure to bookmark it to your ProFellow account!
The American Center for Mongolian Studies is inviting applications to conduct field research in humanities, sciences and social sciences, for at least 6 weeks in Mongolia. Fellows must be US citizens with at least a bachelor's degree and currently enrolled or employed at a university or college. The projects will be conducted between May and October with a up to $4,000 award given with additional funding for travel. The goal of the fellowship is to assist as many researchers as possible to participate in a field research experience in Mongolia.
The ARIT fellowships support research in Turkey for the academic year. Scholars and advanced graduate students engaged in research on ancient, medieval, or modern times in Turkey, in any field of the humanities and social sciences, are eligible to apply. Non-U.S. applicants who reside in the U.S. or Canada are expected to maintain an affiliation with an educational institution in the U.S. or Canada.
The Multi-Country Fellowship Program supports advanced regional or trans-regional research in the humanities, social sciences, or allied natural sciences for U.S. doctoral candidates and scholars who have already earned their Ph.D. Preference will be given to candidates examining comparative and/or cross-regional research. Scholars must carry out research in two or more countries outside the United States, at least one of which hosts a participating American overseas research center. Approximately eight awards of up to $10,500 each will be given each year.
Our dissertation fellowships are for Ph.D. students in the social sciences whose work is of high quality and that has the potential to contribute to making U.S. society less unequal, more democratic, and more environmentally sustainable. Each fellowship winner will receive $25,00 over a nine-month period. Students enrolled in a U.S. PhD program in the following areas of study may apply: anthropology, economics, geography, history, political science, social psychology, and sociology. This includes foreign nationals and undocumented individuals.
The Charlotte W. Newcombe Doctoral Dissertation Fellowships support the final year of dissertation writing on ethical and religious values in all fields of the humanities and social sciences. Awards are based on a rigorous national competition, with at least 22 winners who receive a stipend of $25,000. These fellowships are supported by the Newcombe Foundation and are administered by the Woodrow Wilson National Fellowship Foundation of Princeton, NJ. Through its various fellowship programs, the Woodrow Wilson Foundation works to identify and prepare the next generation's best minds for the nation's most urgent needs.
The Chateaubriand Fellowship – Humanities & Social Sciences (HSS) provides PhD candidates currently enrolled at a U.S. university the opportunity to conduct research in France in any discipline of the Humanities and Social Sciences. The fellowship lasts for 4-8 months and provides travel, health insurance and a monthly stipend of 1,500 Euros. Candidates do not have to be U.S. citizens, but they must be enrolled in an American university.
The Curry School of Education and Human Development's Dean's Fellowship Program is funded by UVA's Strategic Investment Fund to provide increased financial support for top Ph.D. applicants. All Dean's Fellows will receive full coverage of four years of tuition and fees; health insurance; $32,000 for each year of study, and more. All full-time, on-grounds Doctor of Philosophy (Ph.D.) applicants in the Curry School of Education and Human Development are eligible and automatically considered for the fellowship. A select number of fellowships are distributed each year, depending on the applicant pool and other variables.
The Beckman Center for the History of Chemistry at the Science History Institute, an independent research library in Philadelphia, accepts applications for short- and long-term fellowships in the history of science, technology, medicine, and industry. The center supports 20 fellows a year whose work is in some way tied to the history of materials and materiality, chemistry, and related sciences. Applications come from a wide range of disciplines across the humanities and social sciences. Short-term fellowships are $3,000; dissertation fellowships are $26,000; and postdoctoral fellowships are $45,000.
The Horowitz Foundation for Social Policy supports emerging scholars as they work on projects that address contemporary issues in the social sciences. The foundation supports projects with a social policy application on either a global or local level. Grants are worth a total of $7,500; $5,000 is awarded initially and $2,500 upon completion of the project. Applicants must be current PhD candidates who are working on a department-approved dissertation. Applicants can be from any country and any university in the world. US citizenship or residency is not required.
The Humane Studies Fellowship is a non-residency fellowship program that awards $2,000-$15,000 per year to each participant, and provides individual advising and a support network to foster academic success. The fellowship is open to full-time graduate students (including law students) from accredited universities anywhere in the world with research interests related to liberty in society, who are relating their work to the humanities (even if the core discipline falls outside the humanities) and dedicated to advancing the ideas of liberty through research and teaching.
The program is offered to young pre- and postdoctoral researchers from the US, the UK, France, Germany and Canada. Held over a 2-month period in the summer, the program provides the participants with an orientation in Japanese language and culture and an opportunity to do cooperative research at a Japanese university or research institute. The program includes International travel (round-trip airfare), a maintenance allowance (534,000 yen) and accommodation. Deadlines vary by country and applicants must be nominated by the official authority in their county – see website.
The transdisciplinary "Lehmann-Haupt International Doctoral Programme" is a joint project between Ilia State University Tbilisi (ISU) and Georg-August-University of Göttingen (UGOE) which gives 12 PhD students from various scientific fields (including social sciences) the opportunity to pursue their doctoral projects within a structured Cotutelle-based framework and obtain a PhD degree by each of the two universities (double degree). Students will spend time at both universities and must be proficient in English. Full funding is included for the duration of the PhD program including additional funding for research related expenses.
These fellowships are for dissertation research in the humanities or related social sciences in original sources. Applicants may be of any nationality but must be enrolled in a U.S. doctoral program and be studying in the U.S. Proposed research may be conducted at a single or multiple sites abroad, in the U.S., or both. Fellowships are for 9-12 months and provide an annual stipend of up to $25,000.
The National Churchill Library and Center Research Graduate Fellowship Program provides $7,500 awards for short-term research projects focused on topics of relevance to Winston Churchill's example of global leadership. Applications from a broad range of academic disciplines, including but not limited to History, International Relations, Economics, World Affairs, and Public Policy are welcome. Grants will enable recipients to travel to special collections and archives around the globe in support of their research. Applicants must be graduate students currently enrolled in either a master's or a doctoral program.
The NSF Graduate Research Fellowship Program (GRFP) recognizes and supports outstanding graduate students who are pursuing research-based master's and doctoral degrees in fields within NSF's mission. The GRFP provides three years of support for the graduate education of individuals who have demonstrated their potential for significant achievements in science, social sciences and engineering research. Check the website for up-to-date deadline information. Deadlines vary by discipline.
The Woodrow Wilson Dissertation Fellowships in Women's Studies support the final year of dissertation writing for PhD candidates in the humanities and social sciences whose work addresses topics of women and gender in interdisciplinary and original ways. In each round, ten Fellows will receive $5,000 to be used for expenses connected with completing their dissertations, such as research-related travel, data work/collection, and supplies.
The program offers support for graduate students, faculty, Ph.D. candidates, post-doctorate, and independent scholars to conduct policy-relevant research for 3-9 months in Central Asia, Russia, the South Caucasus, Ukraine, Southeast Europe and Moldova. The total value of Title VIII Research Scholar fellowships ranges from $5K to $25K each. Typical awards include: international roundtrip airfare from the scholar's home city to his/her host city overseas, academic affiliation at a leading local university, visa(s), opportunity for housing with a local host family and a living stipend. Scholars in the social sciences and humanities are eligible.
The University of Toronto offers fully funded PhD Programs in Public Health. There are 4 PhDs offered including: biostatistics, epidemiology, occupational & environmental health, and social & behavioral health sciences. All tracks include core courses to build a solid foundation in public health understanding and philosophy before diving deeper into the specialization. Collaboration in the Dalla Lana School of Public Health is encouraged and students will also have access to the faculty and resources of the University of Toronto. Students are fully funded through tuition waivers and a living stipend.
The Government of Canada launched the Vanier Canada Graduate Scholarships (Vanier CGS) program in 2008 to strengthen Canada's ability to attract and retain world-class doctoral students and to establish Canada as a global centre of excellence in research and higher learning. Vanier Scholars demonstrate leadership skills and a high standard of scholarly achievement in graduate studies in the social sciences and/or humanities, natural sciences and/or engineering and health. Up to 167 scholarships are awarded annually. Fellows receive $50,000 per year for three years. See the website to learn more about the nomination process.
The School for Advanced Research provides a platform for wide-ranging scholarly research and lectures on prehistory, contemporary social issues and the creativity of Native American artists. SAR is offering 9-month residential fellowships for scholars working in the humanities or social sciences. Scholars with doctorates who plan to write their books and PhD candidates who plan to write their dissertations are eligible. Fellows receive a stipend ($40,000 for doctoral-level scholars and $30,000 for PhD candidates) in addition to housing and office space on the SAR campus.
The Woolf Institute and the Cambridge Commonwealth Trust / Cambridge Overseas Trust have agreed to co-fund Ph.D. students at the University of Cambridge. Scholars will be selected from amongst applicants in the Arts, Humanities and Social Sciences. Their research must be relevant to the focus of the Woolf Institute – the multi-disciplinary study of relations between Jews, Christians and Muslims. Each scholarship will cover the full cost of studying for a Ph.D. at the University of Cambridge, and will be tenable at any of the thirty-one Cambridge Colleges. Applicants are required to apply to the University in the normal way by the deadlines.
© Victoria Johnson 2019, all rights reserved